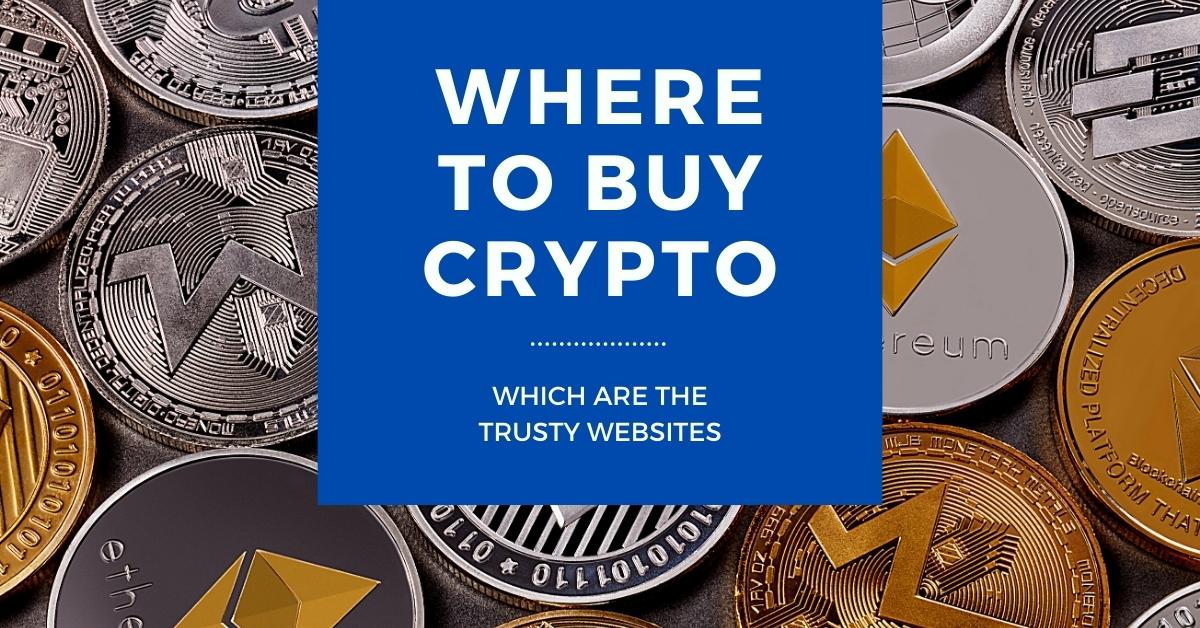 Where To Buy Bitcoin, Ethreum, or Another Crypto
In this lecture, I will talk about the different options that you have or the different methods you can use to buy your first Bitcoin, Ethereum, or another cryptocurrency. Moreover, I will show you what are the major differences when you crypto from a crypto exchange and when you buy it from a broker.
Now, in 2021, when I'm recording the Bitcoin for Beginners: Cryptocurrency Investment Course there are already so many websites, there are so many crypto exchanges and brokers offering cryptocurrencies. We have a huge choice of where to buy crypto. But at the same time, people get frustrated.
Where do I start when there are so many places to buy crypto? What's the difference? What are the PROs, the CONs?
This is why I decided to record the course – to make it easier and to give you a few different options that you can choose from where to buy Bitcoin, Ethereum, or another crypto? Options that I have tested and I know they are trusty.
The crypto exchanges
So let's start from what are the different methods to get your first Bitcoins or another cryptocurrency.
Now, the most popular way is the cryptocurrency exchanges and there are 2 types of exchanges.
The first is where you can exchange one cryptocurrency for another.
So let's say I have Ethereum. You have Bitcoin. We meet on the exchange and we exchange them. On the price that we agreed or the price that is currently on the market.
But on these exchanges, let's say I have a thousand US dollars in my bank account and I want to purchase Bitcoin, I cannot do it there. In other words, I cannot pay with fiat currencies. The fiat currencies are the EUR, the USD, the GBP, the Swiss franc and etc. Basically, most of the currencies that we use in our daily life.
So if you want to actually buy Bitcoin or another crypto, you need to go for the second type of exchange from where you can actually buy Bitcoin, Ethereum, or another crypto with cash, with your debit or credit card, or with a wire transfer.
There are different payment methods with the different crypto exchanges, but there are actually exchanges where you can purchase Bitcoin and Cryptocurrencies.
How to purchase Bitcoin on Coinbase?
The first exchange that I will draw to your attention is the exchange that I started with, and this is Coinbase. Coinbase is a licensed and regulated exchange in the United States. I have never had issues with it.
And at the same time, they have a wallet and it's very easy to transfer coins between the exchange and the wallet. But about the wallet, I will talk in detail in the course.
So for example, on Coinbase, with my type of account, I can buy Bitcoin for maximum 7,500 EUR. Which if I click on Preview Buy,
you will see that the Coinbase fee for that transaction will be 287 EUR which is much more compared to 25 USD.
And this is for 7,500 EUR, which is actually less than half Bitcoin. So if I'm buying a complete Bitcoin on an exchange like Coinbase, I will be paying more than 560 – 570 EUR for that transaction. After that, when I'm selling it or exchanging it for other cryptos, there will be more fees, obviously.
The Huobi Exchange is another place from where to buy Bitcoin
The second exchange that I have used is the Huobi, and as far as I remember, it was located in China.
But still, I'm in Bulgaria and I succeeded to buy Bitcoin from there without any issues.
I have used as well, Coinmama, where I have bought some more cryptocurrencies.
Purchase cryptocurrency from Crypto.com
And as well, I have used Crypto.com as it has a very nice and friendly mobile app.
Actually, most of the exchanges and websites where they sell cryptocurrencies, have already friendly mobile apps. So personally, I do most of the crypto investing from the phone, which makes it very easy. No matter I'm at home, in the office, or outside, no matter what I'm doing if I see the price at which I want to buy crypto, I can easily do that from the phone.
So these are 4 different exchanges that I have used and I had no problems when buying Bitcoin, Ethereum, or another cryptocurrency. And now in 2021 when I'm recording the course it's much easier because we already have a lot of reviews over the Internet.
We know which are the trusty and reliable exchanges. Back in 2015, 2016, even 2017, it was a little bit shady because there were so many scam websites, and exchanges, and brokers, and still there are such websites.
But as I said, we have a lot of feedback over the Internet, so make sure you always check the exchange, look for reviews from other people.
Directions to guide how to purchase Bitcoins or another crypto
I'm lucky because I do online courses and I have over 30,000 students joining my courses by the time I'm recording this course and many give me feedback and they complain as well when they are not happy with some broker or some exchange.
So I have like the bigger picture, which are the reliable places from where I personally can buy Bitcoin or Ethereum, or I can suggest to other students that have no idea where to start.
But please don't take as a recommendation any of the exchanges. I'm not recommending any website. What I want to do is just to make it easier for you and you will know from where to start.
Buy cryptocurrency from a Broker
Now, the second option that we have to buy Bitcoin or other crypto coins is the brokers. Brokers are huge companies that originally started with Forex trading.
I started trading with brokers, which was long ago before the cryptocurrencies got popular, but the brokers started offering cryptocurrencies as well. But there was a huge difference between the exchanges and the brokers.
So with the exchange, we actually purchase Bitcoin, Ethereum, or other crypto coins. They send them to us, we can keep them in the wallet. And from there you can pay online. You can keep it as an investment or you can just want to put some money aside with cryptocurrencies.
The brokers don't offer you real cryptocurrencies. How it works with the brokers is you open an account and you start trading with that account. For example, I open an account with $5,000 with a broker. I can buy and sell Bitcoin, Ethereum, or another crypto, but I don't own actual cryptocurrency. It's called CFD trading, which stands for Contract for Difference.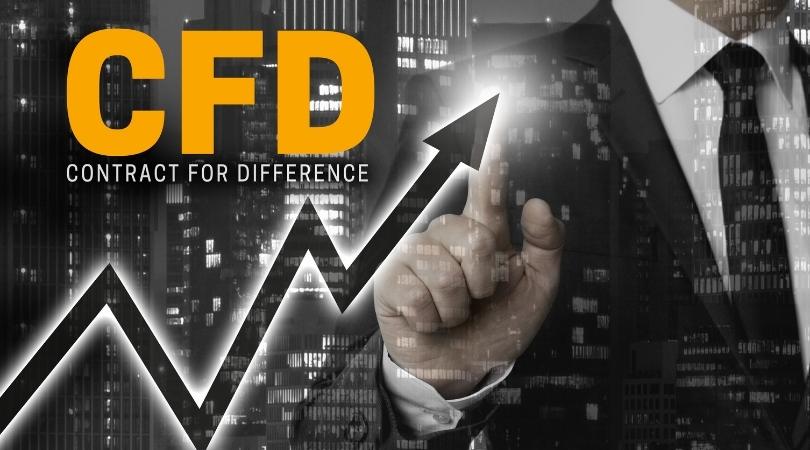 For example, let's see an example with Hot Forex broker and the MetaTrader platform. Once you're logged in to your trading account, you can see the Market Watch where we have the Bid and the Ask price changing all the time. This means that we are connected to the server of the broker and we have access to the market.
No matter if you are using a Demo Account, you can still participate in the market and practice. And that's the best thing actually in having a Demo Account because you are actually trading, of course, without having any real profits in the account or any losses.
But that's the idea of practicing with a Demo Account. Now, on the left side, you will notice the Market Watch where we have different assets.
Bitcoin is the most volatile asset
We have the currency pairs on the top with Hot Forex broker and then we have gold, some indexes, oil, other commodities. Then there are some stocks. And if I scroll down, you will see the cryptocurrencies.
We have Bitcoin versus the USD, which is obviously the most popular asset that everyone trades. Then we have Bitcoin versus the EUR, Ethereum versus the USD, Ethereum versus the EUR, Litecoin EUR Litecoin USD and we have the Ripple as well.
OK, honestly, I haven't seen much more of a difference with other brokers when it comes to the variety of assets for CFD trading. In one of my highly rated courses, I'm focusing on Bitcoin and I trade personally Bitcoin with Robots because it's the most volatile asset and this is where we can maximize the profits when we are trading volatile assets. And Bitcoin versus the USD is definitely one of the most volatile assets.
The Bid price and the Ask price
Now we have 2 columns. 1 is the Bid price and the other one is the Ask price.
Keep in mind that when you buy a trading asset, you always buy at the Ask price, which is the more expensive price. When you sell it, you sell on the Bid price.
Hence, when you buy Bitcoin and then you close the position, you will be buying it at the Ask price, and then when you close the position since this is a Sell order, you will be closing it on the Bid price.
If you want to see exactly how much is the difference between the Bid and the Ask price, you can right-click over the Market Watch and check Spread.
This will show a 3rd column and this is exactly the spread.
With most of the brokers, the spread is floating, which means it's changing whenever there is volatility.
At this moment with the Bitcoin, it's about $24. And something important to notice is that this broker has 3 digits after the decimal comma for the Bitcoin. The Ask price is $18,077.045. There are 3 digits after the decimal comma.
So this means that the spread, which is displayed as 24 000 something, is actually $24. So if I buy 1 complete lot and I close the position. Or I sell 1 complete lot and I close the position, I will pay about $24 as spread.
It looks much more compared to the others. But keep in mind, Bitcoin is the most expensive asset right here. And at the same time, if you are buying Bitcoin on Coinbase or on any other cryptocurrency exchange, you are still paying a fee.
Paying the Swap fees at the broker
Many people say that it's more expensive to trade with a broker compared to the exchanges but that's not actually the reality. And it might get more expensive if you are holding your position for a long time. Because when trading with Forex brokers like Hot Forex or any other, we pay as well swap.
If I go to specification,
you will see that I have a negative of 6 000 points, which is I think 6 USD in this case of a swap because we have 3 digits.
So this is about 6 USD fee if we hold the position overnight. So the brokers will charge us a swap when they transfer the trade for the next day. And we don't have that on the exchanges. When we buy cryptos, we don't pay a fee that we are holding it in the account.
So only in the case when you hold the trades for a long, long time on your MetaTrader account or on your broker's account, it might get more expensive to trade the Bitcoin here because you will be paying swap every night.
But, because we are trading with Robots we close the trades quickly, some of the trades will not last over the night. The Robots that I included in the course will not last through the weekend.
Don't forget the Spread
OK, so we have 3 days swap as well with the brokers, which means that if we have a trade opened on Friday or we have an open trade during Friday and it goes through Saturday, Sunday, and Monday, the market opens again, then we will pay swap for these 3 days. 3-day swap that is charged on Fridays. This is how the trading works. And on the exchanges, we don't have such costs. Such a swap.
But one more time, as you saw, Coinbase fee is much more expensive compared to the spread that we have with Hot Forex in this example.
And back in time in 2017, 2018, when everybody was crazy about the Bitcoin and the brokers just placed the Bitcoin on their platforms, the spread was absolutely crazy. It was reaching about 200, 300 USD.
At that moment, I didn't use Hot Forex. I found it later as a reliable broker. So I don't know what was their spread during this time. But now with most of the brokers, the spread is somewhere between 15, 20, 25, 30 USD, which is just fine compared one more time to what we have on the exchanges.
Using MetaTrader in algorithmic trading
OK, so that's why I said that the exchanges are more suitable if you buy cryptocurrencies and you hold them for a long time for investment purposes. This is what I'm showing in my Cryptocurrency Investment Strategy course where I analyze Bitcoin, for example, on TradingView. That is another platform for trading, very popular, especially for technical analysis like what you see below.
But in that course, I teach the investors how to buy cryptocurrencies and when exactly to buy, when exactly to Take Profits, and to Sell the cryptocurrencies. But that's different. That's an investment. And this is why there I demonstrated over Coinbase and personally I use this system in Coinbase.
But when it comes to algorithmic trading, trading with Robots, MetaTrader is much more suitable with the broker as Hot Forex because there we have a much lower fee or in trading, this is called Spread. And if we are closing the trades within the same day or within a few days, we don't pay a huge Swap, which is just fine.
The gaps between Friday and Monday
And why did I say that the trades don't last over the weekend with the Robots that I include in the course?
This is because of the Forex brokers, usually, we don't have trading on the weekend and you can see this gap over here. There is no price between these 2 levels.
So if I go to Properties and I go to Common and I uncheck Show grid, but if I check Show period separators and I click on OK,
you will see that this is exactly between Friday and Monday.
Let me go to the current price. I can go as well with the End button on my keyboard. Or if I press this button on top that says Scroll the chart to the end on tick incoming and zoom it,
you will see that today it is the 10th of December, which is Thursday. We have Wednesday, Tuesday, Monday. It was 7th of December 2020. Then the next day is 4th of December, which was Friday. And then we have Thursday, Wednesday, Tuesday, Monday, which was the 30th of November 2020. And the next day is 27th of November 2020.
This is the weekend. This is Friday and here starts Monday. So we don't have trading over the weekend with most of the Forex brokers for cryptocurrencies.
And this is why the Expert Advisors that I included in this course will not hold positions over the weekend. Everything will be closed until Friday. And this way, you don't worry if there are such gaps.
This is one of the things that I have improved compared to the EAs from the previous course, because before there were brokers offering trading during the weekend and this were the type of EAs I was using.
And then when I shared the EAs in my course, some of the students complained that their broker doesn't have cryptocurrency trading during the weekend. So no worries about that anymore. You will not see trades opened during the weekend.
The difference between crypto exchanges and the brokers
So with the broker, every time when you buy crypto, let's say you buy the Bitcoin at $20,000 and sell it at $30,000, you will benefit from this difference of $10,000 and it will go into your account as a profit. On the other side, if you buy crypto, let's say at $40,000 and the price drops to $30,000 (something that happened at the end of January 2021 when Bitcoin fell by over 20% for 1 day) you will lose this difference of $10,000.
This is how the process of purchasing cryptocurrency works with the brokers. But you don't have actual crypto coins in your account. You have a trading account that you use. You can benefit but you can lose too.
But at the end of the day, you have the money into your account that you can withdraw. But you don't have any Bitcoin, Ethereum, or another cryptocurrency that you can send to your crypto wallet.
So that's the major difference between the exchanges and the brokers.
How to purchase Bitcoins using an ATM terminal
The third option from where to buy Bitcoin, Ethereum, or another crypto is the ATM terminals. They are very popular in some countries, but in others not.
For example, in Bulgaria we have, I think, about 3-4 such terminals. I've never used them because as far as I know, they have huge commissions over there.
But it's an actual ATM terminal where you can go and purchase some Bitcoins or other coins depends what they offer.
And it really depends on the region you live in and what are the restrictions in your country. Some countries are very friendly to Bitcoin and cryptocurrencies. Others are blocking them. In Bulgaria where I live it is somewhere in the middle. It was very hard to purchase actual Bitcoins back in 2017.
That's why I use the brokers and the trading accounts to trade the Bitcoin, but I don't actually buy it. Nowadays it is much easier to find a place from where to buy a cryptocurrency. Even though some banks are still blocking my accounts and I still have hard times to exchange and buy cryptocurrencies with some banks. But it is possible, it is much easier than it used to be.
From where to buy your first cryptocurrency
So these are the main 3 options you have when deciding from where to buy your first crypto coins.
And if you do it really for the first time and you don't know how to trade – you have no experience of reading charts, you have no trading strategy to follow and just want to buy some Bitcoin to have it in your portfolio – I would suggest you go with some famous and regulated cryptocurrency exchange. That's the easiest way.
You can download their mobile app on your phone or you can use a web platform to purchase. As I've said, most of them have very user-friendly with mobile apps. And I guess most people nowadays use their smartphones to buy cryptocurrencies from the exchanges.
But make sure one more time to read reviews to make sure you are on a trusted website and that you will be actually able to withdraw your coins or to withdraw your money after that.
When you decide to sell your coins and you make some profits, that's very important at the end of the day to have your money back into your bank account. That's the most important thing.
Even if you make a profit but you are not able to withdraw your coins, it will be a waste of time and unfortunately a waste of money.
So be very careful when you select the exchange. And what I always suggest is to just try it out first. For example, buy something small, let's say $20, $50, just purchase some Bitcoins. Wait a little bit for the Bitcoin to go on a profit. Sell it or just buy and sell crypto immediately. Then withdraw your money to your account.
So you see actually the SMS or the notification, or you go to your online banking and you check that the money is into your account. Then you can say, OK, I tested it, it's trusty, I can go for bigger investments.
The bottom line
That's the right way to decide from where to buy cryptocurrencies. But don't jump with $5,000 on a website that you don't know and you haven't checked, because you might never see your money, unfortunately.
There are always scam websites in every business, not just with cryptocurrency. So stay away from them. And one more time, the best thing would be just to try it out with a small amount of crypto or a small amount of money.
Thank you for reading. If you have found this lecture useful, I would really appreciate it if you leave a comment below. I will see you in the next lecture.