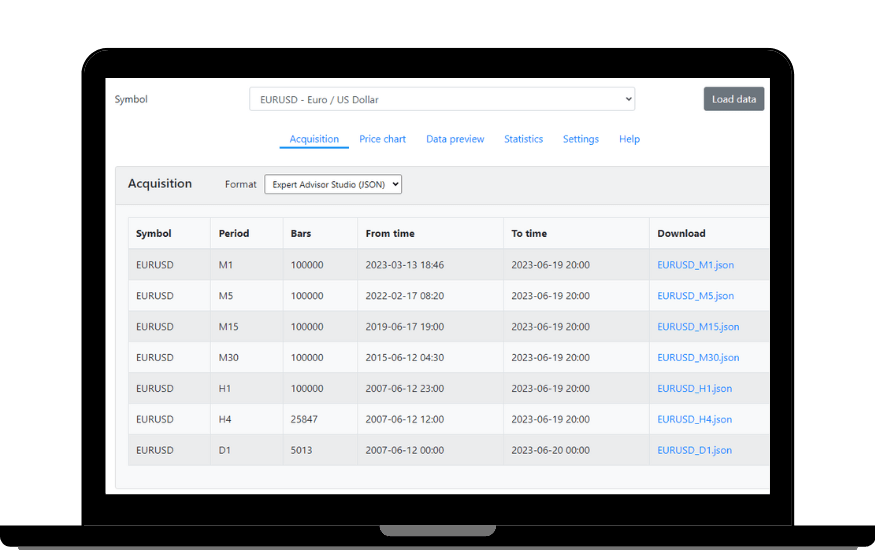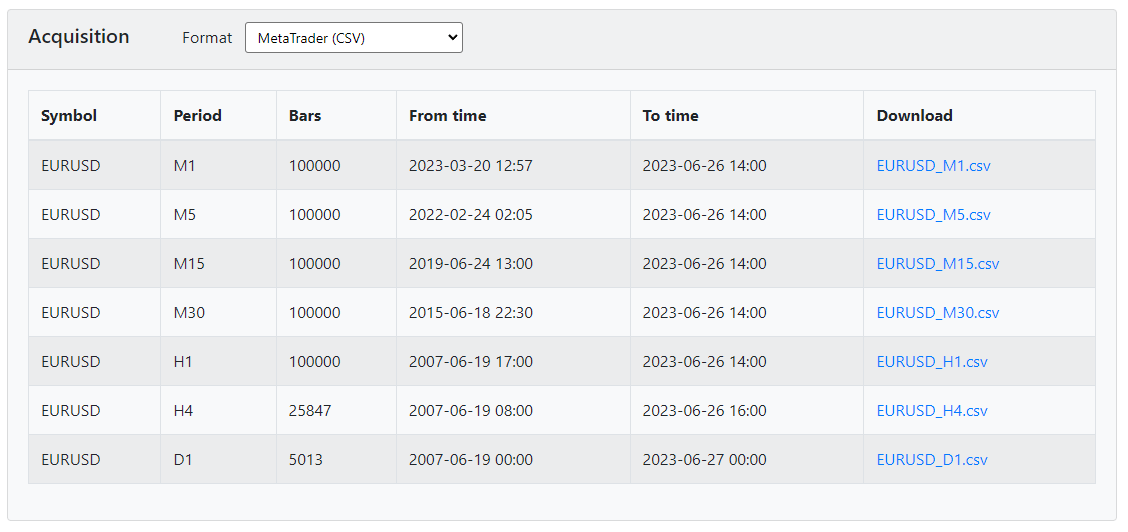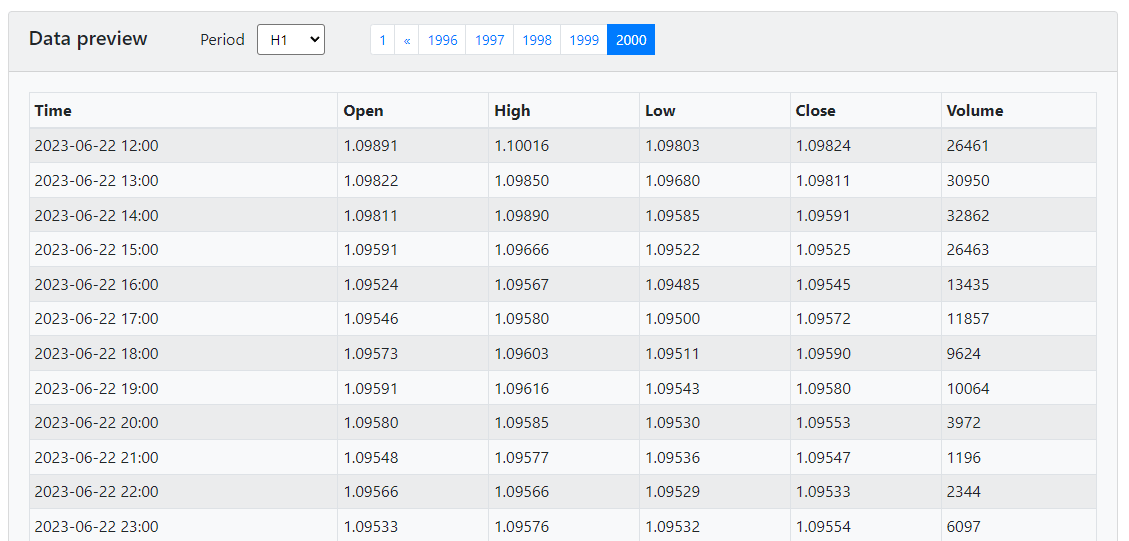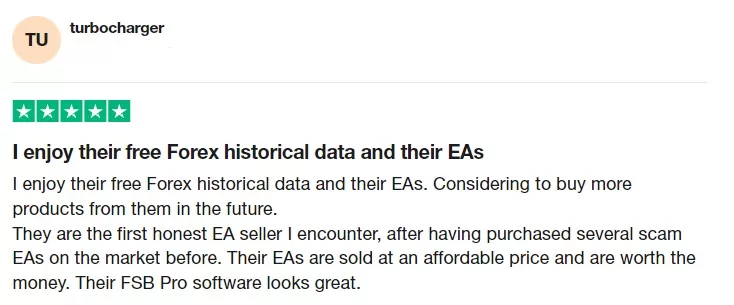 ---
Forex Historical Data App is FREE!
The Forex Historical Data app was developed to solve one of the biggest problems that beginner algo traders experience– brokers do not provide enough bars. With this App, you will have Daily Data Updates for the most traded assets for free.
Import Forex Historical data in EA Studio
---
First, you will need to drop the downloaded JSON files in the EA Studio Data -> Data import page.
Drag and drop the files in the "Drop files here" window.
If you are logged into your account, you will see the new data in the Server tab.
Go to the editor, and the new data will be available.
Now, you can generate new strategies, backtest, or build your manual strategy to see the backtest results using your imported historical data.
Import the Historical Forex data in FSB Pro
---
First, you will need to create a new Data Source in FSB Pro. Here are the steps:
Click on Control Panel and go to Data Source. Add the new name FS DukasCopy in the "Add Data source'' section
Select the "Add Data Source" to create unique settings: C:\Program Files\Forex Strategy Builder Pro\User Files\Data\FS DukasCopy.
It is recommendable to customize the symbol settings because they come with default values for Swap, Spread, and commissions. To do that, go to the Control Panel and click on the Symbol Page. In Active data source, select the FS DukasCopy server. You can change the values for all the assets you want to trade.
Lastly, you must download the CSV format data from the Forex Historical Data App. Copy and Paste it into the new Data Source directory.
Import Historical data in MetaTrader
---
If you want to import the Forex Historical data into MetaTrader to backtest an Expert Advisor, you will need to download the data in a CSV format.
Open the History Center in MetaTrader from Tools.
Select the asset you want to trade within the "Symbols" list. Double-click and load the data in the table.
Use the Import option to select the downloaded Forex Historical data from the App.
You will need to do it for all timeframes one by one.
Frequently Asked Questions
Get Historical Data for the most traded assets