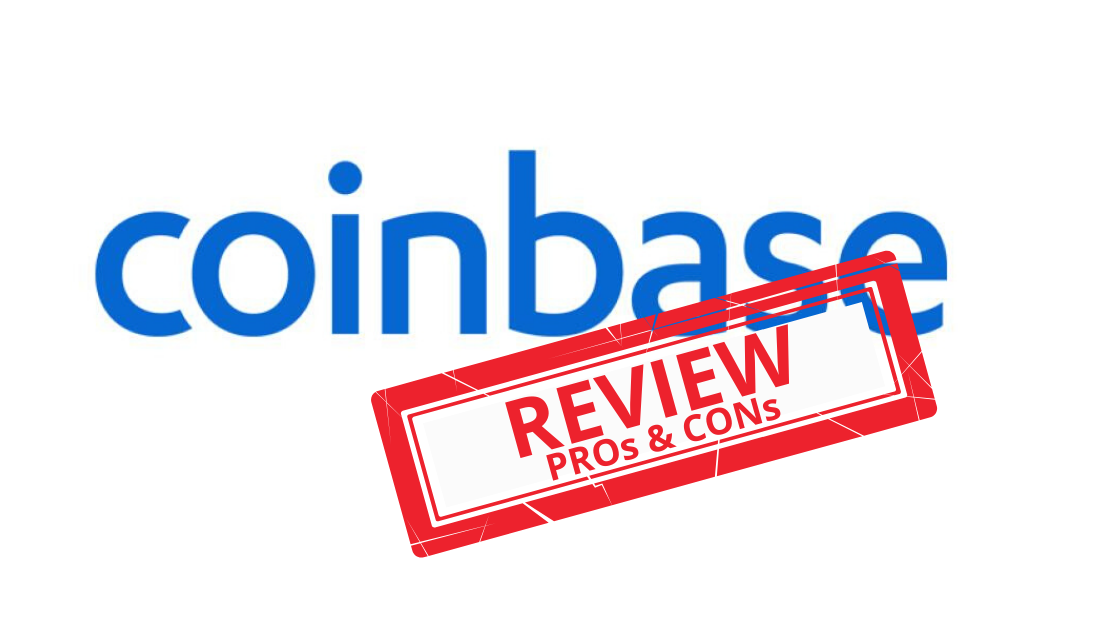 Coinbase Review: PROs & CONs
Coinbase Review: in-depth review details with all possible findings you should know about
Like any other crypto exchange in the market, Coinbase has its strengths and weaknesses. We have compiled a thorough review of both so you can weigh both sides and assess whether or not Coinbase suits your trading needs.

It is worth noting that Coinbase has a customer base of 30+ million users and is accessible in over 100 countries globally. This means that we can safely say that it is one of the largest companies dealing with cryptocurrency as of the moment.
Our Coinbase review research showed that the company offers a wide range of services, the main one being allowing Bitcoin selling and buying to its users using:
a debit card
a credit card
a bank account

Despite having a weak customer support system, the rates offered by the platform are generally fair.
If you wish to trade on the value of the asset and use leverage, check out HotForex or BlackBull Markets.
Company Overview
The company was launched back in 2012 and it started out entirely as a broker for Bitcoins, meaning that the users would directly buy Bitcoins from the platform. The founders, Fred Ehrsam and Brian Armstrong, later on added the variety of services rendered by the company.
Having raised an estimated $530 million and beyond from reputable investors around the world, Coinbase is not only licensed but also fully regulated.
Services rendered – Coinbase Review
Broker services
Facilitating the buying and selling of cryptocurrencies is as a broker is the main service that Coinbase offers. Due to the company's user-friendly interface, incredible marketing strategies, and impressively appealing reputation, most of the new cryptocurrency users often approach Coinbase to buy their first Bitcoin.
Although Coinbase users have complained that they do not have control over their funds. Opening an account with Coinbase will not let you have the privilege of accessing your coins directly. It's almost like opening a bank account but instead of you having control over your funds, the bank does.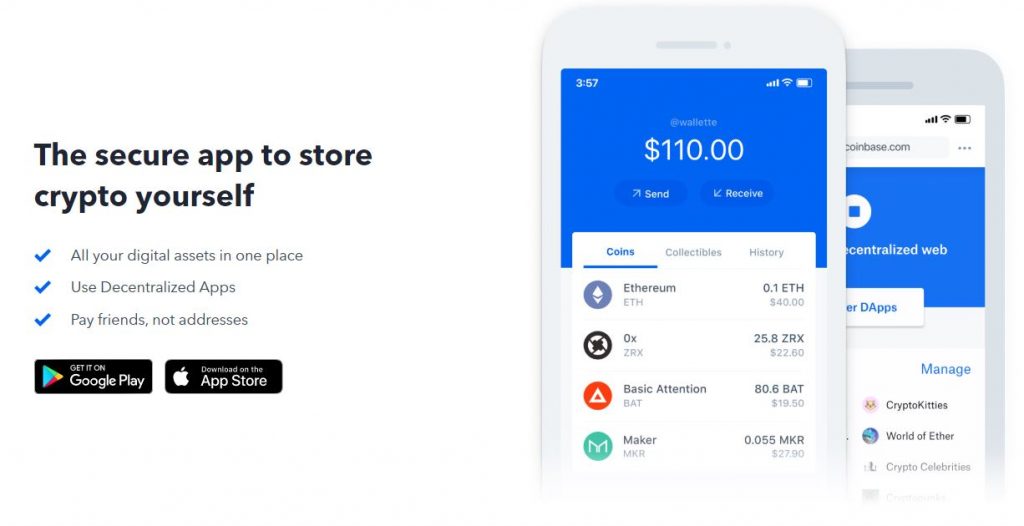 Having the ability to store the private keys on a user's mobile device, Coinbase introduced its Android and iOS mobile wallet in 2018 which enables only the user to access their funds.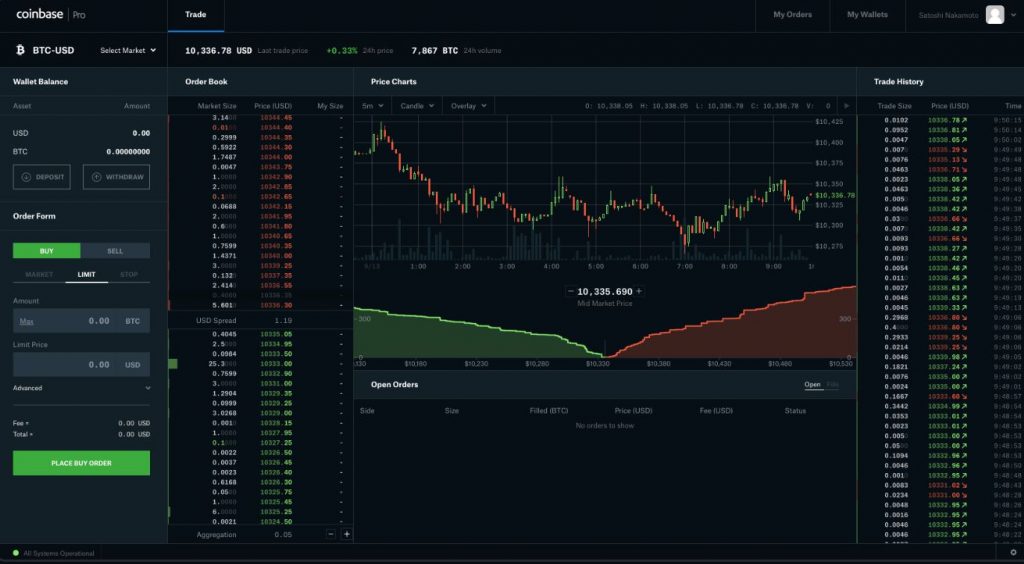 Coinbase Pro acts as a platform for cryptocurrency trading and it is targeted for those users with a little bit more advanced experience. Coinbase Pro was there before called GDAX.
The platform also bears trading options that are advanced and has relatively lower fees compared to the broker services. With Coinbase Pro, you can trade a variety of cryptocurrencies such as ZRX, ETH, BTC, BCH, and LTC.
Through a designated plugin, the website provides merchants who are in a position to accept cryptocurrencies. Shopify, WooCommerce, and other large content management systems (CMS) support the plugin.
Currencies on Coinbase – the coinbase reviews shows a great variety
Coinbase offers a wide range of coins such as:
Tezos (XTZ)
Augor (REP)
Ethereum Classic (ETC)
Chainlink (LINK)
Bitcoin (BTC)
Bitcoin Cash (BCH)
Ethereum (ETH)
Bitcoin Satoshi's Vision (BSV)
Litecoin (LTC)
EOS (EOS)
Zcash (ZEC)
Dai (DAI)
Dash (DASH)
Cosmos (ATOM)
Orchid (OXT)
Basic Attention Token (BAT)
Kyber Network (KNC)
0x (ZRX)
USD Coin (USDC)
Stellar Lumens (XLM)

Coinbase methods of payment
The following are the payment methods accepted by Coinbase;
Debit cards
Credit cards (the platform does not accept new cards currently)
Wire transfer
PayPal (only for withdrawal)
Limitations related to buying
Once you have your Coinbase account up and running, you can only buy small amounts of Bitcoin until your limit is raised.
Here is what you need to do if you seek to have your limits raised:
Submit your number and have it verified
Provide a photo id and verify it
Provide the required personal information and verify it
Coinbase review for the US citizens: The US residents that are fully verified can reach $25,000 per day which is the current highest limit.
Keep in mind that your choice of payment method for buying the cryptocurrencies influences how your limit is set. Purchases from a credit card, for instance, have a lower limit compared to ACH transfer on Coinbase.
Countries supported by Coinbase
As pointed out earlier, Coinbase supports over 100 countries. These include;
Europe
United Kingdom
Turkey
Switzerland
Sweden
Spain
Slovenia
Slovakia
Serbia
San Marino
Romania
Portugal
Poland
Norway
Netherlands
Montenegro
Monaco
Malta
Luxembourg
Lithuania
Liechtenstein
Latvia
Jersey
Italy
Isle of Man
Ireland
Iceland
Hungary
Guernsey
Greece
Gibraltar
France
Finland
Estonia
Denmark
Czech Republic
Cyprus
Croatia
Bulgaria
Belgium
Austria
Africa
Zambia
Uganda
Tunisia
South Africa
Rwanda
Namibia
Mauritius
Kenya
Ghana
Cameroon
Botswana
Benin
Angola
Asia
Uzbekistan
Taiwan
Singapore
Philippines
Oman
Nepal
Mongolia
Maldives
Macao
Kyrgyzstan
Kuwait
Korea
Kazakhstan
Jordan
Indonesia
India
Hong Kong
Brunei Darussalam
Bahrain
Armenia
America
United States
Peru
Paraguay
Ecuador
Colombia
Chile
Brazil
Argentina
British Virgin Islands
Uruguay
Trinidad and Tobago
Panama
Mexico
Canada
Honduras
Guatemala
El Salvador
Dominican Republic
Curaçao
Costa Rica
Cayman Islands
Jamaica
Bermuda
Barbados
Bahamas
Aruba
Coinbase review about the customer service and general public remarks
Customer support
If you submit your Coinbase support ticket by means of email, you should expect feedback within approximately 48 – 72 hours.
Also, even though proving not to be so effective as per the users, Coinbase provides a phone line for customer support.
From the users' point of view, the quality of customer support provided by Coinbase is not very encouraging. This is because the customer service team will not really look into your problem on their first feedback but instead, they will send you an automated message which does not solve a user's problem most of the time.
This portrays Coinbase as a company that is not oriented to giving much support to its users which leaves them to figure out the issues they face on their own.
Better Business Bureau (BBB) has rated Coinbase "F" with regard to the company's failure to address the hundreds of complaints submitted by its users which further validates this point.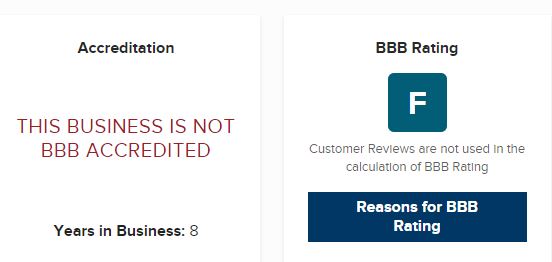 If you are a new cryptocurrency user, this is definitely one of the factors to consider before making the decision to buy cryptocurrencies through Coinbase.
Abuse of affiliate benefits
Some Coinbase users have complained that the company does not always honor its referral program terms. According to these users, Coinbase does not pay its partners as stated in the referral program agreement.
Frequent closure of user accounts is among the most complained factors related to Coinbase. As a result of the company's incorporation with the traditional banking rules, this is unavoidable. Just as any other bank, Coinbase has Know Your Customer (KYC) and Anti-Money Laundering (AML) practices.
It is inevitable to have the company tracking your expenditure of Coinbase coins and to shut your account if you indulge in any of the following;
Bitcoin-related gambling
Adult service kind of transactions
Using darknet markets to buy or sell contraband
Using other exchanges to resell coins especially those without Know Your Customer or Anti-Money Laundering practices.
Even though you are almost guaranteed to get your money back if it happens that your account is closed by Coinbase, it is still going to be a frustrating, expensive and inconvenient process.
Involvement in Bitcoin debates
One would expect such a reputable company to refrain from such debates and follow the market from a neutral point of view. However, Coinbase has been known to be vocal in these debates raised in the Bitcoin community.
Coinbase Review: The charges
The pricing when it comes to Coinbase is not one that you would call easy to understand but we will try and simplify it. The following are the charges you incur when you use Coinbase to purchase Bitcoins:
Coinbase Pro has a market price of 0.5%
Transaction charges (For the transactions below $200, there is a flat rate. Other transactions use percentage)
The transaction charges for standard buyers are usually 1.49% while for credit card buyers it is 3.99%. ACH transfer deposits are free of charge.
However, in the instances when the price shifts are too extreme, there are chances that your purchase will be declined by Coinbase as this is something that has happened before.
But on the brighter side, Coinbase is a relatively cheaper broker compared to other brokers. Coinbase account to Coinbase account transactions are free. However, you will need three confirmations in order to make an outside transaction.
Find out Coinbase charges in full details here.
Comparison between Coinbase and other mediums of exchange
Comparison between Coinbase and Robinhood

Unlike Coinbase, Robinhood allows investors from the US to purchase cryptocurrencies but they cannot access their coins directly.
This is to say that Robinhood users can only trade cryptocurrencies as they cannot withdraw their coins.
The advantage with Robinhood is that it has 0% charges and allows its users to participate in traditional stock trading.
Comparison between Coinbase and Binance

Having accepted cryptocurrency buying by means of credit cards only recently, Binance strictly allows exchanges between cryptocurrencies. The purchase charges are 5% which are quite high.
However, Binance takes the day with a 0.1% fee when it comes to exchanges between cryptocurrency when compared to the 0.25% imposed by Coinbase Pro. Additionally, Binance users have access to a wider range of cryptocurrencies which makes it more advantageous.
Comparison between Coinbase and Gemini

The charges imposed by Gemini are higher to those of Coinbase Pro. Gemini has a 1% fee which is way higher when put on the scale with the 0.25% fee charged by Coinbase Pro.
Additional information you should know about Coinbase
You can make money withdrawals from Coinbase to either your cryptocurrency wallet, PayPal account, or bank account.
All the currency digitally held by Coinbase online is under insurance.
Coinbase withdrawals are instant, but it may take up to 3 business days for processing, depending on your bank. However, the company can delay your transaction up to 72 hours if they suspect that the account holder did not make the authorization.
Buying cryptocurrencies on Coinbase has, over time, generally been considered to be safe.
Conclusion of this Coinbase Review:
Despite the fact that a Coinbase account holder does not have much control over their coins and always have their transactions under scrutiny, the platform has proven to be user-friendly.
We can assume that the company is more growth-oriented than customer support-oriented by considering the rising numbers of negative reviews they receive regarding the same which is not a very good picture. But on the brighter side, the charges on Coinbase are impressively pocket-friendly compared to other platforms.
If you feel that Coinbase if not the right place for you, check out the Exchanges and the Brokers on our website.