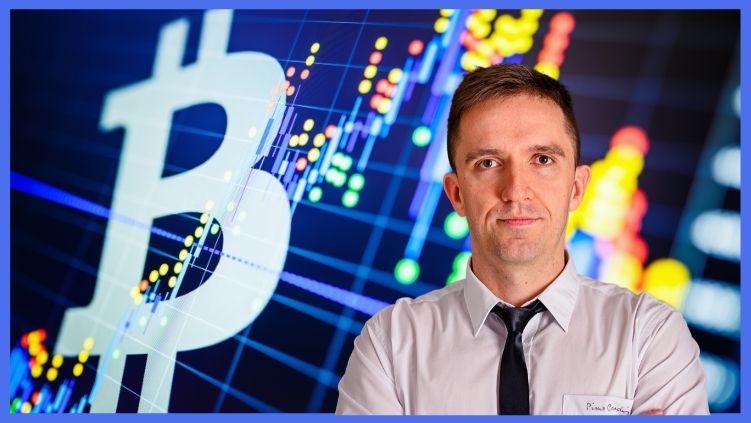 Cryptocurrency investment strategy is what you need before putting any money on the market!
Cryptocurrency investment strategy is what will bring you less stress when you put your money on the market.
Are you looking for a Cryptocurrency Investment Strategy?
Here is a brand new course from Petko Aleksandrov, a pro trader and investor. Our mentor and a chief trader has already recorded over 30 courses for trading, and now we have prepared the first cryptocurrency investment strategy course.
This time, he has recorded real examples of how he invests in the Cryptocurrencies market using exchanges, and he has shared in this course the exact strategy that he follows.
Millions of people lost money in 2018-2019. Mostly because they had no idea what they were doing, others chose the wrong exchange, but the most common problem was the emotions. And still, it is a problem. Investing based on emotions is a mistake!
Everyone wants to profit quickly. Everyone wants to double the account quickly. And many do it, but not constantly. Emotions like greed, fear, and panic come immediately after the first trades. That is why it is important to follow a cryptocurrency investment strategy.
What will you learn in this Cryptocurrency Investment Strategy course?
how to analyze the Bitcoin and invest in the other cryptos
an accurate Cryptocurrency investment strategy for buy and sell signals
the right money management which will keep your savings safe
improve the average price constantly for more profits
analyze the market on a Trading platform and buy on exchanges
use your capital wisely for longterm investment
The Cryptocurrency Investment strategy has different components, and in this course is structured in a way that you will easily find lectures you are looking for. We would suggest you watch the complete course and after that have a look at the lectures you need to watch again.
By the end of the Investment course, you will gain the confidence that you know how to be profitable when cryptocurrency investing.
You will learn why 90% of the investors in cryptocurrencies lose money. Petko has dedicated a lecture for emotions while investing. This way, you will know what you DON"T have to do in order to be in that 10 % of investors that are profitable constantly.
For this Cryptocurrency investment strategy, Petko has decided to demonstrate live investing on the Coinbase exchange. As you already know, in most of his trading courses, he uses Demo accounts because he doesn't want to stimulate anyone trading real. But that is investing. There is no Demo. Just actual trades on the exchanges, and you will see how he is doing it.
Don't waste your time anymore.
Don't waste your precious time on YouTube watching videos from people that have no experience in investing. Most of them are just gathering followers and subscribers. Others are paid by exchanges and brokers, companies, and they need leads.
Enroll in this course to learn how to make Cryptocurrency investment professionally.
Don't waste your money.
The Bootcamp investing programs usually will charge you approximately $5000 – $8000 for investment education. Guess what? It is a one-time education and after that you ar eon your own. With my Cryptocurrency Investment Strategy course, you will receive for a lifetime all future updates and investing examples that I record.
We are very confident that you will find the course useful, so we back it with a 30-day money-back guarantee.
Don't waste another day but enroll and learn how to do cryptocurrency investing like a pro!
Course Features
Lectures

74

Quizzes

1

Duration

500 weeks

Skill level

All levels

Students

927

Assessments

Yes