Crypto Bot Trading – How To Get Started In 2021
Today I will explain what is a crypto trading bot and how you can use one, where you can trade with the robot and how you can get one. I will explain to you what is the difference if you are trading at a cryptocurrency exchange or with a crypto broker.
So first of all, the crypto trading bot is just an automated system. An automated strategy that will execute the trades for you. So you don't need to stay in front of the monitor. No need to click the Buy and the Sell button, to watch the charts, analyze the market, follow the fundamental news, and so on.
Crypto bot trading is already quite popular but many people don't know that it exists at all. And why is that? Because you cannot trade with crypto robots on the cryptocurrency exchanges. So the crypto exchanges are the most popular method that people buy and sell cryptos and exchange cryptos.
Can We Use Crypto Trading Bot For Automated Trading?
In 2020 on the crypto exchanges you cannot trade automatically, there isn't such an option. Or at least I'm not familiar with one. Probably by the time you're reading this article, there will be an option to use a crypto trading bot at exchanges. And of course, we will update everyone on our YouTube channel and in our courses. Probably we'll record some new courses if there are nice methods for automated trading on the cryptocurrency exchanges.
So for the moment in 2020, you cannot do automated trading with trading Robots on the crypto exchanges. And that's why many people don't even know it is possible. The fact is that automated trading is possible since 2017. I have recorded some of the first videos out there about automated trading with cryptocurrencies. And trading, especially the Bitcoin with Robots.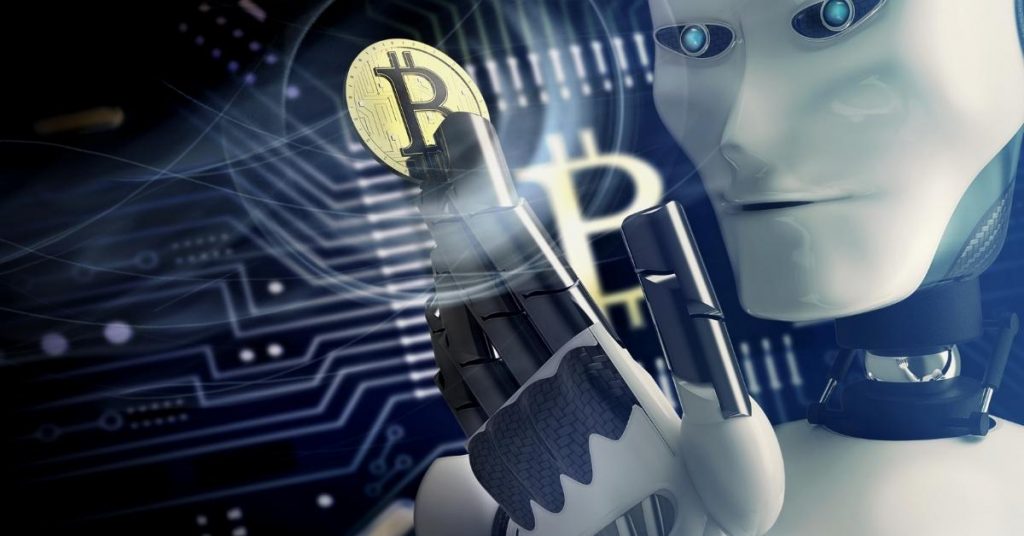 Actually one of the online courses that I have that got most students back in 2017 was the course where I share the Bitcoin crypto trading bot. So it is possible for long enough, it's just not available on the crypto exchanges. And that's why most people don't know that's even possible. So how is that possible?
Crypto Bot Trading On MetaTrader Platform
Crypto bots can be used with the MetaTrader platform. MetaTrader platform is the most common platform for trading nowadays. It is popular everywhere in Europe, Asia, in the States. The huge Forex brokers offer the MetaTrader platform, it is free. So MetaTrader is a third-party company.
The company is called Meta Quotes. They have developed MetaTrader and what they are doing is they are selling it to the big brokers. That is actually a fantastic business model they did. Because they don't get money from the traders, us the clients. They get the money from the brokers.
And as far as I know when I visited last year's one of the biggest Forex expos in Cyprus, аt that time MetaTrader was quite costly for the brokers. I think they charge the brokers about $75,000 a year, which obviously for the big brokers is nothing.
MetaTrader 4 vs MetaTrader 5
The big brokers spent over $100,000 just for Google Ads per day. So imagine how cheap for them the MetaTrader is. Anyway, that's not the topic of this article. The MetaTrader is a free platform that everyone can use, access easily, download easily.
There are two options available, MetaTrader 4 and MetaTrader 5. The MetaTrader 4 is the older one but I still prefer to use it especially for algorithmic trading. There are a few reasons I will explain in a second.
So on the MetaTrader platform, you can trade with Robots. If the broker offers MetaTrader with Bitcoin or Ethereum, Litecoin, Ripple and etc., you can trade with cryptocurrency expert advisors.
These are usually the four cryptocurrencies that you will find on MetaTrader. And you can trade them with a crypto trading bot. If you have a broker that offers a MetaTrader with automated trading and it offers cryptos you're good to go with crypto Robot. And this is what I show in my courses. So there are a few different ways you can do it.
Available Options For Robot Trading On MetaTrader
You can buy a crypto trading bot from the market, which is obviously the easiest way. But sometimes it could turn out to be the hardest. Because you never know what is on the other side. You never know what is in the code if you are not a developer. I'm not a developer too. So if I buy a crypto trading bot I will see the performance they promise but I don't know what is inside the code.
I don't know when this crypto Robot will be buying and will be selling. So I personally would never go for that method. Especially for Bitcoin because I don't know what's the trading strategy behind it. I don't know when it will sell or when it will buy. I don't know what percentage of risk there is with this crypto trading bot in my account.
Another option is to hire a developer which is not that difficult to be done. I have done it a lot in the past. I've hired many developers to code my strategies for Forex. And it's quite difficult honestly, these guys take a lot of money, their hourly rate is expensive.
Back in the time when I was doing it, it was in 2013. They were charging about $30 to $40 per hour. And if you want a crypto trading bot with a few entry rules and exit rules you will be paying at least a few hundred dollars. And the thing here is something a few traders know, there is a huge dilemma when you are hiring a developer.
You Need To Have A Profitable Strategy
You need to have a profitable manual strategy so you can order it to the developer. And they will make it for you as a crypto trading bot, they will code, right? For MetaTrader, it's MQL coding that will work so the crypto Robot can work on MetaTrader. But there is a dilemma here. You need to have a good manual strategy to order the developer to send you back, you pay him he will send you back the code for this crypto trading robot, right?
But the only way to know if a strategy is profitable is if you can perform a backtest with the Robot. So the backtest is basically the option in MetaTrader where you can put the crypto trading bot. And you will see how it performed for the last 3, 4, 5, 10 years for example. Usually, for Bitcoin in 2020, we're looking for the last 4 years just before 2017 where there was the boom and we don't really care about what happened before that because Bitcoin was so cheaper compared to where it's now.
So when you have the crypto trading bot, you can perform a backtest. And you will see exactly how the strategy performed, what profits to get, where it opened and closed trades, and so on. We'll see the equity line of the Robot.
So this is the dilemma, guys. If you want to order a crypto trading bot to a developer you need a profitable manual strategy. But you don't know if a strategy is profitable without a trading Robot. So how will you know if a strategy is profitable if you don't have a trading Robot, you don't know that, right?
Strategy Builders – The Modern Way To Create A Crypto Trading Bot
So what happens usually is, the traders believe they have a profitable strategy. They order to developers and when they send them back the code, they do the backtest and they will see what losses and they realize that their strategies were not that profitable as they thought. This happens like 95% of the time I can assure you that.
So the other method to create a crypto trading bot is using strategy builders. This is what I use, honestly, it changes the trading because I can build a crypto trading bot without any programming skills. I just put the entry, the exit, the Stop Loss, the Take Profit, I build the trading strategy and I can export it as a crypto Robot. Some of the strategy builders, the software are expensive for most of the traders. They find them expensive and that's why of course on the market there are different options.
There are cheaper ones, there are more expensive ones. But I want you to understand what is the difference compared to the crypto trading bot that is ready to use. And you can put it on the MetaTrader platform and you can trade with it.
So, what is the strategy builder?
Strategy builder is a program that we use to build ready-to-use trading robots without programming skills.
The Expert Advisor Studio
I don't need to hire developers anymore. I started using strategy builders about 3 years ago. So I stopped hiring developers. I don't have a single developer in my team. And this changed my way of trading when I found some great strategy builders.
We have the Expert Advisor Studio, for example. We have it on our website for our students and traders. Some people find it costly but as I said that's the market. If you want to use good software usually you have to pay for it. It's like everything else, right? When you're designing, when you're editing videos you have to pay for the good product and there are others that are quite cheaper. There is the EA builder, the Strategy Tester, there is Strategy Quant. Forex Strategy Builder Pro is the other one I'm using but it's a little bit more advanced.
Expert Advisor Studio is the one that I found best about 2 years ago and since this time I'm using it. The good thing actually with EA Studio is that there is a 15-day free trial, which you can test so during this time you can build an unlimited number of crypto trading bots. And there aren't any obligations, you don't need to put credit card details or something, you just register for it. During this time you can build many crypto Expert Advisors even if you're not a developer like me.
Another good thing is that the software has a trading strategy Generator that allows you to import historical data from your broker and it will generate strategies for you. It will generate your crypto trading bot, it will show you different strategies for Robots and you can basically download them and use them. So taking advantage of the free trial I think it's a great experience for every trader.
Using The Best Strategy Building Software Makes Crypto Bot Trading Profitable
I know many are doing it, a few can afford to buy it which is absolutely understandable. But one more time, when you are trading with bigger amounts and when you are doing that as a full day job, obviously you want to use the best software out there. Because they change the trading, they make it all possible.
And there are so many traders that buy ready-to-use crypto trading Robots from the market and they are expensive as well. Some of them are ready-to-use cryptocurrency bots, which are quite expensive and if you buy a few, you might spend more money than actually buying the software from where you will be able to make Robots for a lifetime. It's quite interesting to do trading with a crypto bot honestly because you don't need to be in front of the computer.
Keep In Mind The Spread
And one last thing I want to say is that trading on MetaTrader with the brokers is known as CFD trading. It's much cheaper compared to if you do it on crypto exchanges. So even if you do it manually, even if you buy and you sell cryptos manually but you're doing it intraday, or at least I mean if you buy a Bitcoin today and you sell it tomorrow or in a few weeks time.
It will be cheaper for you if you do it with the broker compared to the exchange. Because the fees on the crypto exchanges are huge. If you want to buy one Bitcoin at the moment in December 2020 on Coinbase you will be paying about €300 I think or a little bit above $300 that's huge, right?
And if you are trading with a broker no matter if it is with a crypto bot or if it is manually, you will be paying about $10 to $25 of spread.
The spread is the difference between the Bid and the Ask price. We buy at the Ask price, at the more expensive price. We sell at the Bid price.
Why Trading For Shorter Or Longer Period Of Time Matters
So it is cheaper to trade on the Forex brokers if you are keeping the trade for a few hours or a few days compared to if you are trading, or actually it's more of investing, on crypto exchanges. And if you keep the coins for a longer time, like what most people do, then the crypto exchanges will be cheaper because on the brokers there are fees that you pay when you hold your position overnight.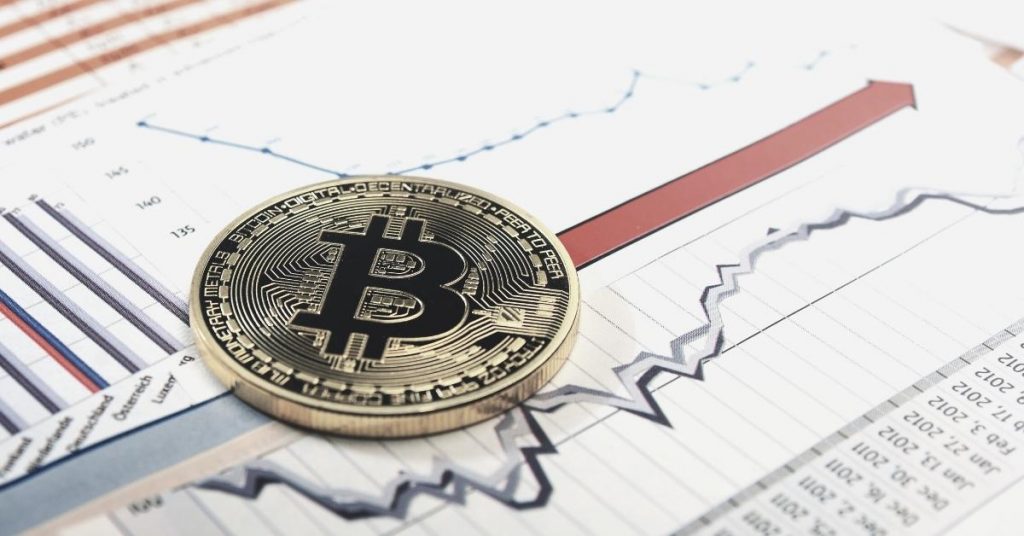 And if you hold it for a long time then it will get more expensive compared to the exchange. I have recorded another video about that because a few traders understand what's the difference in the fees.
But one more time if you are buying and selling Bitcoin or any other in a short period of time then you better use the brokers. And if you're holding it for a long time, then you need the exchanges and keep your coins in a safer place than the crypto wallets.
So with the Robot, with the crypto trading bot, we actually spent less because we are buying and selling quicker. Some of the crypto Robots will buy and sell just in a few hours, they will buy the crypto, they will sell it in a few hours, then they will buy again, and sell. It's a lot of volume. A lot of trading that happens out there. That's why it's cheaper on MetaTrader. And one more time, that's the only place where we can trade with crypto Robots. And something quite interesting is that on one account you can trade many Robots not just one.
Trading 99 Crypto Bots In 1 Account
Back in 2017, I recorded a course where I show how you can trade 99 Robots in the same trading account. Now in 2020 I have re-recorded it but no one else even shows such trading until the moment which is quite surprising for me.
And when I trade with 99 crypto bots in the account I have the chance to diversify the risk because these are 99 different strategies, 99 different Robots. And they all buy and sell, buy and sell, buy and sell. Definitely, the brokers win a lot of spread from me but crypto bot trading is not possible on the exchange.
So what I show in this course is quite interesting because I put 99 Robots in 1 account. Then I follow the performance and I see which are the top crypto trading Robots for the current market. Because especially the Bitcoin market is so different from man to man. Sometimes it's very bullish, it goes just up, then it goes sideways for a long time, sometimes it goes down.
Using The Best Trading System
And what I achieve when I trade with 99 Robots is that I see it every moment which are the crypto trading bots that are suitable for the current market. And I grab them and I put them in another account where I will be trading with more volume.
So usually I have 1 account where I test many crypto trading bots and I extract the ones that are suitable for the current market condition and I put them on another account. This is the best option I found and the best system I found so far.
I found it in 2017. In 2020 I used the same system and as I've said, I didn't see any other instructor and trader doing a similar course until the moment. Which is really strange for me. I mean good they didn't do it but I want more and more people to see this system because it's really great.
The Crypto Expert Advisor
And to make it possible for everyone who takes the course actually I am including these 99 crypto trading EAs in the course. EA is Expert Advisor which is the actual term for a trading Robot, Robot or bot is just slang. So, the real term is Expert Advisor. So there are many opportunities to trade with crypto. What I personally prefer is using crypto trading Robots.
I don't say you must go for a crypto bot but I personally feel I'm trading right now while I'm driving, and I'm recording this video. And I'm actually doing it. If I was going to do it manually probably I will be just on the phone and buying and selling. But that's not professional trading.
I'm talking about professional trading in my videos. So everyone who is on the phone buying and selling cryptos, Forex stocks, anything, that's not serious. Sorry to say that but I've been working for brokers and I know that over 95% to 97% of the people that are trading from the phone are losing money at the end of the day.
Don't Trade Using Your Phone
You cannot follow the market on the phone, you cannot use crypto trading Robots on the phone, and you cannot really trade from the phone guys, don't do that. You will lose your money.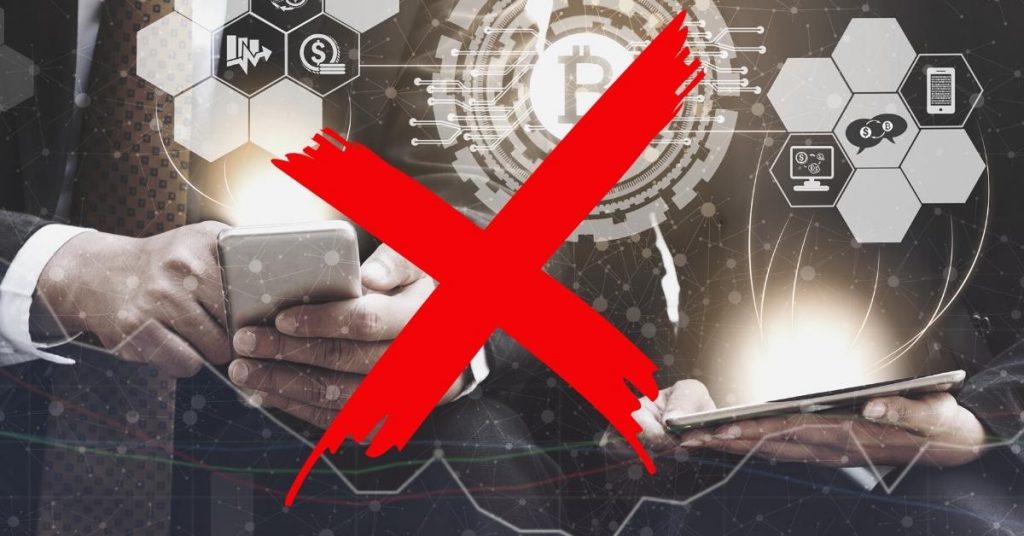 What you need is to sit in front of the computer. You need to follow a strategy or you can trade with a robot if you want. I'm talking in general here not just about the crypto trading bots or the Bitcoin Robots.
Don't trade from the phone. Take it seriously when you do it as a hobby spend one hour in front of your computer and laptop and don't trade from the phone. The brokers will tell you it's better because they want you to lose money keep that in mind.
Conclusion
So that's what I wanted to share with you about the crypto trading Robots, they work on MetaTrader. And you need a regulated broker. Make sure it's regulated before you fund your trading account. And from there you need to choose how you will get a crypto trading bot. It's hard to code it by yourself. A lot of people are trying to do that, it will take you months and years.
So for me the best option one more time is to use a trading strategy builder. Or to get a crypto trading bot from a trusted place. Where they will actually show you and explain how the Robot works, how it was created, and what it's meant to be.
Thank you guys for reading this article. I hope you have found it useful. If you did, please leave a comment below or subscribe to our YouTube channel to get more of our free crypto trading videos. See you in there, cheers.