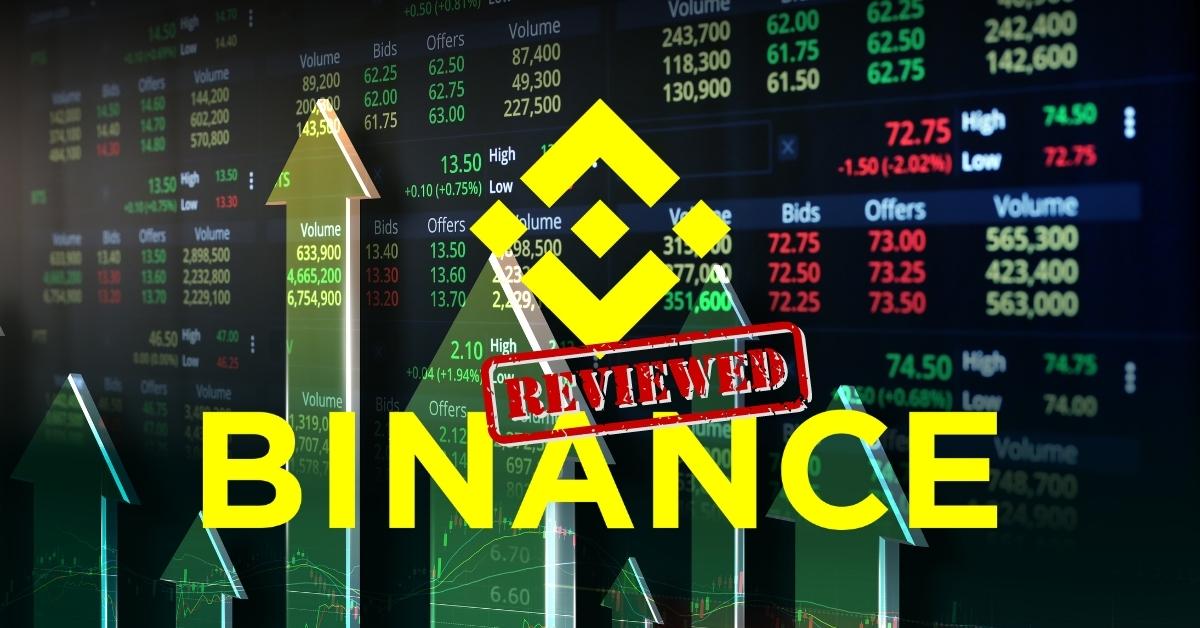 Binance Review: The PROs & CONs
This Binance review will explain how this cryptocurrency exchange facilitates both real-world fiat withdrawals and transactions. Many cryptocurrency investors utilize the Binance exchange for their needs. The platform supports the deposit and withdrawal of over 200 digital currencies.
What is Binance?
Binance is a multi-faceted cryptocurrency exchange. The headquarters of the company is based in Malta. It also has offices in other countries, such as the Cayman Islands. You can easily trade all types of cryptocurrency on the Binance platform. From popular coins like Ethereum to new coins like GYEN and DXE, in this review, we found that Binance Exchange offers most of them.
The money that you make on the Binance exchange can also be invested in several other ways, such as in mining groups. Its large trading volumes make it one of the biggest marketplaces for trading crypto worldwide, with access to at least 540 crypto-to-crypto trades. Binance makes over $2 million worth of activities possible every day.
Can anyone trade at Binance?
People from most countries around the world can trade on the Binance exchange and the minimum transaction is $10. In this Binance review, we found that they accept users from all nation-states. The only point at which you may find that you're unable to register for an account is when you're trading in a country where the regulations prevent you from registering. In some of these cases, Binance may have a special platform developed for residents of that country, which meets the regulations of that nation.
While the Binance platform accepts users who want to use cash, you may not always be able to deposit cash to your Binance wallet based on your location. Review the Binance site before you sign up to see whether banking regulations make it easy for you to use cash on the exchange.
In some cases, additional charges apply to credit or debit cards where the native currency is not USD or EUR. The fee for this is 3.5%, which is lower than the 3.99% fee charged by Coinbase.
Binance Trading Costs Review
You won't usually pay more than 0.1% every time you complete a trade on Binance. This is their standard fee, although they do offer a Market Maker/Taker fee structure as well. Every time you sell your coins to another member or buy coins from someone else, you'll be charged a fee.
Market Takers can lower this 0.1% fee somewhat. Since Market Takers use liquidity in the market, they can pay 0.09%. To be classified as a Market Taker, you'll have to trade at least 500 BTC or the equivalent of that, within each 30 day period.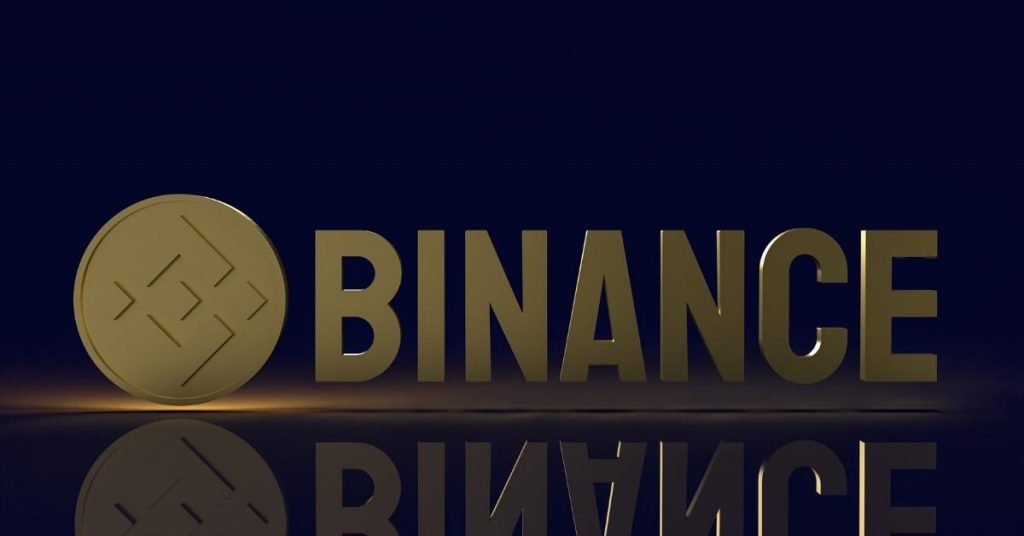 Fees can be lowered even more than that but you would have to trade extremely large volumes every month. To obtain that type of discount on your trading fees, you'll need to trade at least 150,000 BTC per month. Market makers get almost the same deals with respect to the volume of coins that they trade.
However, if you're a Market Maker, you can get pay fees as low as 0.02% if you trade 150,000 BTC or its equivalent every month. Market Makers help to keep the market liquid and provide depth as well, profiting from the difference in the bid-ask spread.
Even if you only satisfy the criteria in a single month but drop below that level in the following month, you would get the corresponding discount for the month in which you qualify. Traders who hold a balance in the platform's proprietary coin will also get discounts on their trades.
Binance Coin balances can be used to pay your trading fees. When you choose this option, you'll pay a fee that's 25% lower than the standard fee. For example, your 0.1% fee would be reduced to only 0.075%. The discount that's available to holders of Binance Coin reduces over time, so at the next reduction, it will be equivalent to 12.5%.
How to Withdraw Funds
Binance allows you to withdraw your crypto funds as a real-world currency, so you can withdraw your coins to bank accounts around the globe. Your crypto trading account can be funded using fiat currencies. If you wish to invest in digital currencies but only have fiat currencies to start with, Binance makes it simple to buy the coins that you prefer and withdraw those or keep them in your Binance wallet for any purpose.
How to Buy Crypto on Binance
Binance has partnered with companies like Simplex and SEPA, so you can fund your account by using your credit card or a wire transfer. You won't have to pay any transaction fees if you decide to use SEPA transfers or wire deposits to fund your account. Your credit card can be used to purchase at least 31 cryptocurrencies, including ETH, BNB, and Bitcoin. Some debit cards can also be used for this purpose.
Binance Trading Software
Binance platform makes it easy to do your trading. As a Binance member, you won't have to pay to download their platform to your device. You can use the Binance mobile app or download their Binance Desktop software on your Linux, Mac, or Windows computer.
You can even use a Binance widget to make trading easy, if you use the Brave browser.
Brave is a browser that's focused on privacy and you can integrate the widget with it in just a few simple steps.
You can manage your portfolio, buy crypto, or do any trade that you wish on the Binance exchange via the widget.
Binance & US Citizens
Most traders who are based in the United States can use Binance US to trade on a platform that complies with regulations in their country. However, there are a few states that are not currently supported by the platform. These include Connecticut, Texas, and New York.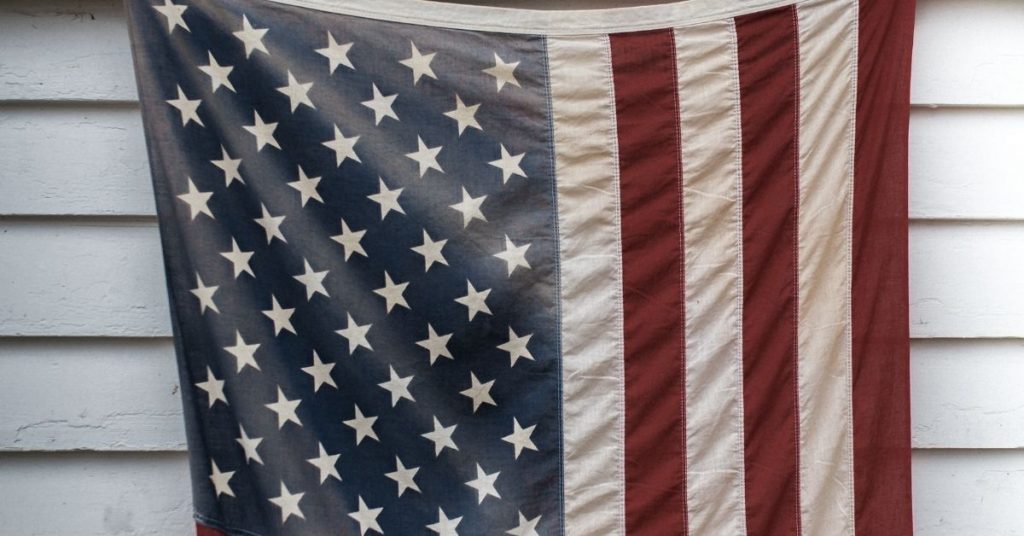 Buying Crypto from Another Seller
If you would like to purchase particular crypto from another seller on the Binance exchange, but you only have cash, you won't have any problems. Binance P2P is a peer-to-peer trading platform that supports two kinds of cash transactions and the minimum transaction is $10. You can either purchase your coins via a deposit to the vendor's bank account or do what's known as a Cash In Person payment.
If the seller has a bank account, you can do a deposit to their account via an ATM or in a bank. These transactions are instant and there are zero costs attached. You'll keep your receipt from the transaction as proof that you did it and you can contact the seller via Binance chat to request confirmation that they've received the funds.
If the seller doesn't have a bank account, you can still purchase coins from them with your cash. The platform offers you the option of meeting the seller face to face in order to make your cash payment in person, with the assistance of a merchant. This has several advantages and some traders like the fact that they can exchange cryptocurrencies without limit. However, there are responsibilities and risks involved with this option.
Advantages of Trading on the Binance Exchange
Binance has become popular among traders for several reasons. While it initially started out focusing only on cryptocurrency, it expanded to make it easy to fund your account with fiat currencies or even withdraw your money to a bank account in a currency of your choice.
It offers all the popular crypto pairs, including BTC and ETH. You can also trade pairs with Tether, BNB, and XRP. You can find lesser-known options, so it's a good place to find cap tokens. There are several crypto and fiat pairs available for trading, so you can easily switch from USD to BTC or ETH to GBP, and so on. Since this exchange is so large, you'll almost always be able to trade the volume of crypto that you need.
Spot Trading
Spot trading is available on the Binance platform. The classic interface gives you a quick overview of all the trading pairs. Even if your preferred pair is not available on the site, it's relatively easy to get from the crypto you have to the fiat currency that you want, without paying exorbitant fees on each trade. Each pair is easy to select once you select your desired interface from basic, classic, and advanced options.
In the classic interface, you can use order books and switch between pairs in an instant. If you wish to view charts to help with your trading, these are available in the advanced view. If you're a beginner, you don't need to use either of their complex interfaces. You can simply use their basic interface to trade at the market rate and avoid using charts or order books.
Trading fees on Binance are very low. The trading fees for most transactions average 0.1% and if you're trading the Binance Coin, you'll be able to reduce those fees even further.
Margin Trading
If you're an experienced trader who wishes to increase your potential earnings by trading on margin, you can do so on Binance. This option is only recommended for traders who have developed their own trading system and understand the risks that are associated with trading on margin.
You can trade with leverage of up to 10 times, although this option is not provided for all coins. Binance offers both isolated margin and cross margin. With cross margin, you'll risk the entire balance in your margin account. If you choose isolated margin, you'll only risk potential losses with a single trading pair.
Binance Partnerships
Binance is involved in a number of partnerships, which have allowed it to help others in need and improve the standing of cryptocurrency around the world. Through the Binance Charity Foundation, it has led several charity projects. These include women and girls in Uganda who suffer from period poverty.
The company is involved with launching the first blockchain bank in Malta. This is a first for the world and with the security of blockchain, has the potential to revolutionize the banking options that are offered to consumers. Binance has also signed a Memorandum of Understanding with the Malta Stock Exchange, to facilitate the trade of digital securities.
How To Open An Account on Binance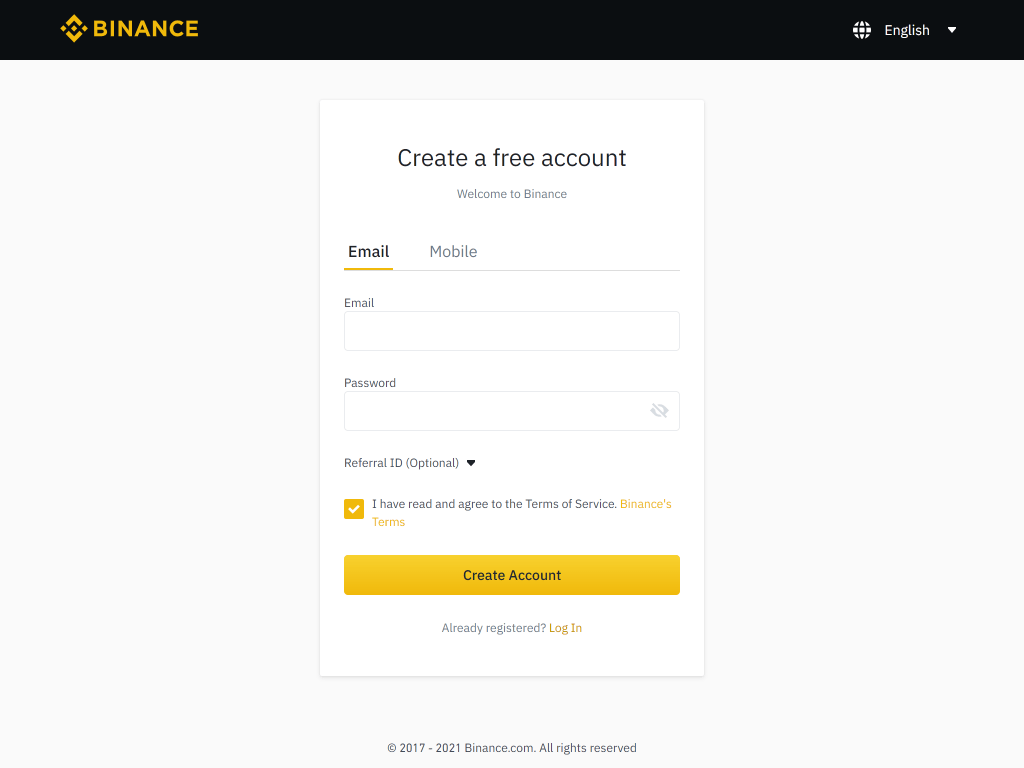 If you want to conduct transactions on Binance, you'll need to open an account. You won't need to pay a fee to do this. As mentioned earlier in this Binance review, a small fee is charged on most of the transactions that you'll do on the platform. They make money when you are trading crypto so you won't be charged for opening a basic account.
You'll need a valid email address to open an account and this lets you deposit funds using cryptocurrencies. You can also withdraw funds using cryptocurrencies. You'll have to set up two-factor authentication on your phone, via Google. This means every time you want to complete a transaction on the exchange, you may be asked to verify that it's you by entering a code that's sent to your phone.
How To Trade On Binance Exchange
You can only trade once your deposit has been credited to your account. This is usually done in less than 20 minutes, whether your account was funded via an ETH deposit, another cryptocurrency, or a fiat currency. You can click on Exchange and choose the type of trading interface that you prefer, such as advanced.
Once you select your interface, you'll be able to access over 540 trading pairs. For example, ETH and BTC is a trading pair that's popular on this platform. You can purchase a coin that's not directly paired with the type of cryptocurrency that you deposited. However, you'll need to do an extra trade.
For example, if you deposited ETH, you may want to purchase a coin that's not paired with ETH. In that case, you'll have to do an extra trade. You may have to exchange it for Bitcoin first or another cryptocurrency that's paired with what you want. This is common in cases where you may need to get a small cap ERC-20 token.
The coin that you've purchased will be available in your account as soon as the trade is completed. You can keep it in your Binance account in order to finance other trades or you can withdraw it to your crypto wallet. If you don't want to trade manually every day but still wish to have trades in progress, Binance has a solution for you.
You can use an API that is available to all Binance members. This can be connected directly to crypto trading bots in order to execute trades without you having to do each one. You can automate your trading strategy and may be able to profit from the trades that are completed by the bots.
Trading Futures and Derivatives on Binance
Binance launched its futures division in 2019. Since then, traders have been able to speculate on the price of Bitcoin. The balance of your Binance Futures account will be kept separate from the rest of your funds. This means the rest of your investment won't be affected by a trade that goes in a direction that you didn't intend. This is a helpful alternative for people who prefer this method of trading and are not interested in buying or selling BTC directly.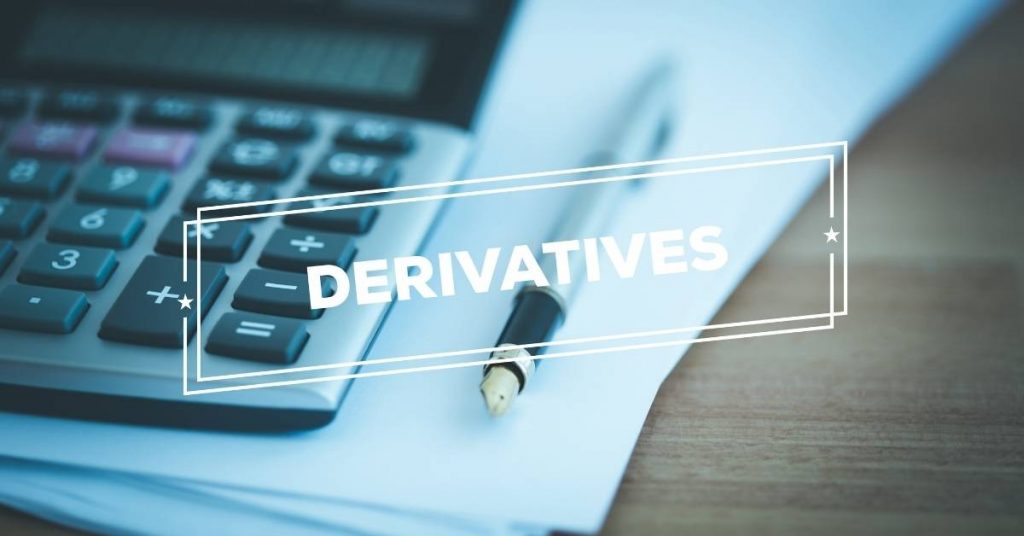 You can also trade many other popular digital currencies in their futures market. For example, you can trade Bitcoin Cash, Ripple, and ETH. This platform is even better for traders who enjoy using leverage with their trades, facilitating leveraged trades up to 125 times. Bear in mind that this means traders can also sustain losses of up to 125 times. Despite that, the ability to multiply your profits through leveraging is greater than on any other platform.
You are required to use USDT (Tether) as the collateral for your futures account. All of your profits and losses will also be measured in Tether. The interface for the Binance Futures platform looks almost the same as the regular spot trading interface. The difference is that extra functions are available for controlling leverage and viewing your open positions.
Binance Financing
Apart from trading futures and even using their API to conduct trades automatically, members can make money on Binance by engaging in financing. You can use funds to offer crypto loans to other members. This is a way to earn interest on idle funds, which can be placed in a flexible or locked account for that purpose. In a flexible account, your funds earn less, variable interest. In a locked account, your fixed-term deposit earns more interest for you.
Staking and the Smart Pool
Members can earn returns on Proof of Stake coins via the staking service at Binance. This service also lets you earn on decentralized finance coins, even if you don't have the technical knowledge needed to stake coins on your own. These funds can be placed in flexible or locked options like those available with financing.
You can even contribute to a mining group, which splits the rewards whenever coins are mined. Hash power is always redirected to the most profitable altcoin to be mined. This happens automatically, so you can earn without taking your attention from other ventures.