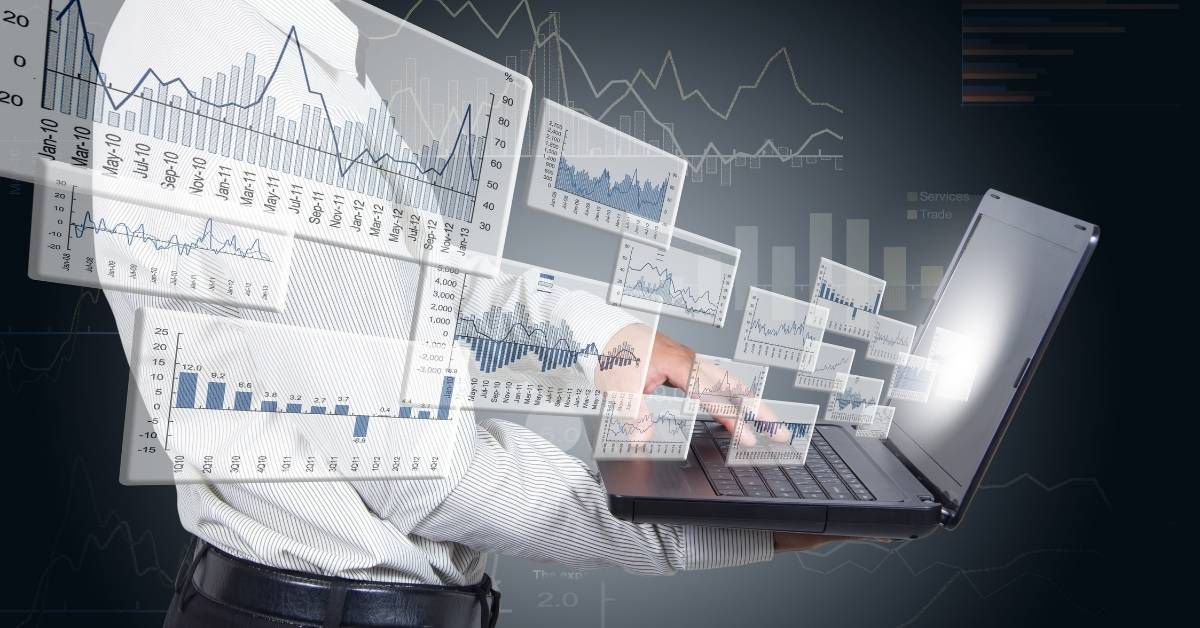 Alternative to Odin Forex Robot
Using an alternative to Odin Forex Robot helps you to automate your trading. Like Odin, the alternatives in this article will help you to manage your trades, closing and opening them at the points that you prefer.
Odin's strategy involves grid trading. So, it places orders above and below a specific price. This strategy capitalizes on the natural price volatility of a particular currency pair.
Grid trading doesn't require as much forecasting or market direction. That makes it easier to use for robot trading than some strategies. However, grid trading has disadvantages, that we'll discuss later in this article.
Odin is a good choice for several traders. However, there are options, such as EA Studio, that can offer advantages that Odin doesn't have. This article will compare the features of Odin Forex Robot to those of other Expert Advisors and similar software.
What is Odin Forex Robot?
Odin Forex Robot is an Expert Advisor. It's software that automatically trades for you. So, you don't need to stay by your computer and monitor each trade. Forex traders use it to save time.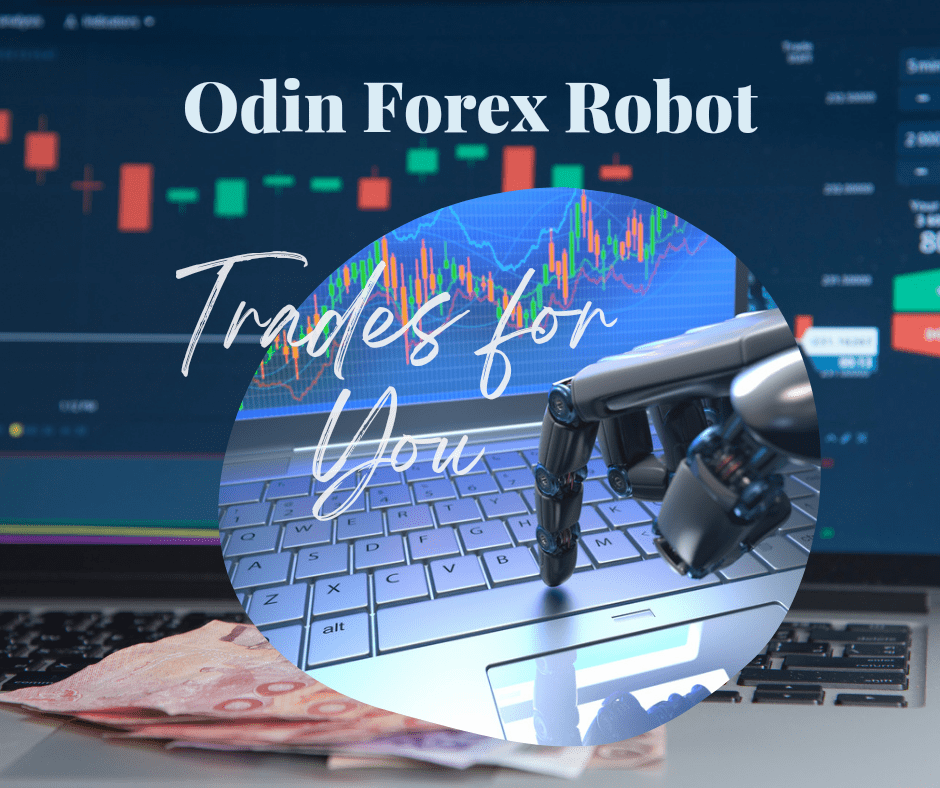 Odin's team says that it works with several of the popular currency pairs in Forex. For example, you can use it to trade USD/JPY, USD/CAD and EUR/GBP.
Odin is easy to set up. All instructions for doing that come with it. It uses real-time analysis to find the best entry points. The same is done to exit trades.
Odin's team says that the software doesn't lose profit due to lags. All of its trades take place in real time.
Odin Forex Robot Works with MT4
Odin Forex Robot works with MT4. You'll have a lot of opportunities to trade in the Forex market. Lots of brokers use MT4 so Odin will probably work with your current brokerage. However, you can't use it with other platforms.
You can use Odin on several operating systems, including:
Windows
Mac
Linux
Odin was designed for traders who want a grid trading solution. If you don't like grid trading, another robot trading package might be a better solution for you.
Cons of Odin Forex Robot
Odin Forex Robot isn't supported by a team that operates with a great deal of transparency. They don't give detailed information on who they really are or where they're located. You also don't know what type of trading experience they have.
Its main selling point is its high level of profitability. However, the figures quoted on its website aren't backed up by data.
Odin Forex Robot is an Expert Advisor. You read that correctly. It's a single Expert Advisor. However, it's a grid advisor. So, some traders are cautious for that reason.
Odin Forex Robot is Risky
Grid Expert Advisors are risky. They sometimes open several positions at one time. So, if a basket of trades goes in the wrong direction, you'll lose a lot of money all at once.
Grid trading works best in trending markets. It can also deliver profits in sideways markets. However, in any other market, it is a very risky system and you could suffer significant losses.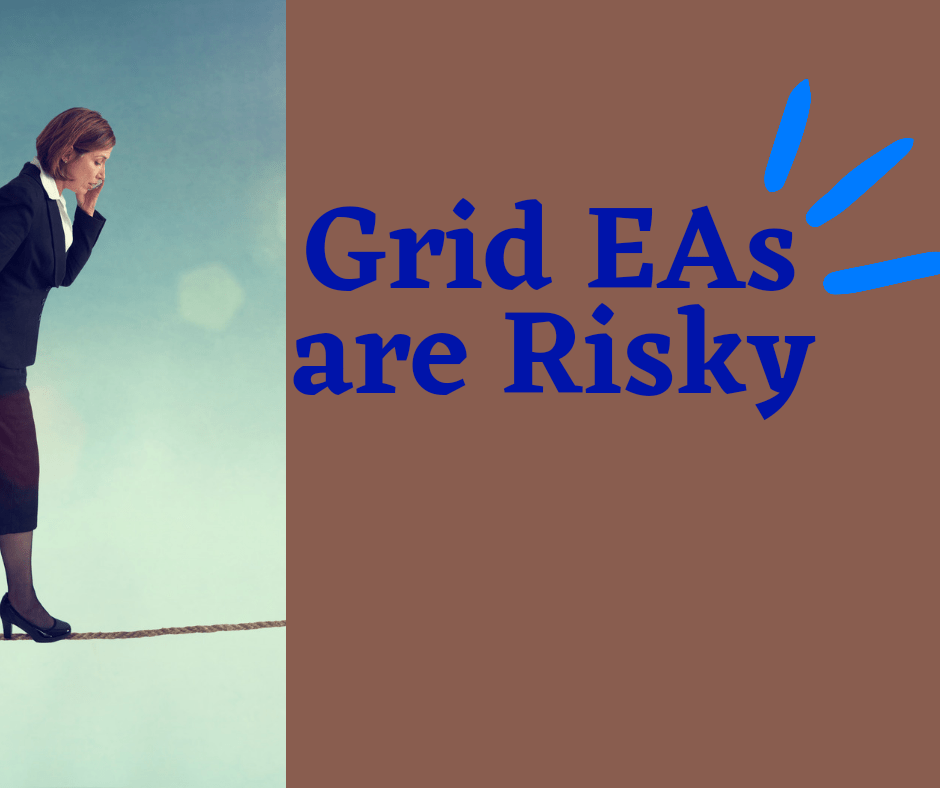 Manual grid trading is not always a good idea. Traders who use this system don't usually have a good trade management plan. Grid trading can also force you to go beyond your preferred risk boundaries.
If you don't have a good trade management plan in place, you could suffer lots of losses without lots of wins to help you recover. Your trading strategies should always be based on good analysis.
Grid trading doesn't give you room for good analysis. It also doesn't really check whether an entry point could lead to profit or is likely to cause a loss.
If you've become accustomed to trading with a portfolio of Expert Advisors, relying on just one strategy might not be ideal for you. However, EA Studio lets you create as many Expert Advisors as you wish.
A Good Alternative to Odin Forex Robot Gives You Options
An alternative to Odin Forex Robot offers lots of benefits. Several are on the market. These include the following:
EA Studio
Tickeron
Falcor Forex Robot
EA Pros
FSB Pro
Traders can use any of these in their trading plans. They are all useful alternatives to Odin Forex Robot. However, some of these have their own disadvantages. So, here at EA Trading Academy, we use EA Studio because of all the benefits that it offers. We'll briefly cover each of the other alternatives in this article.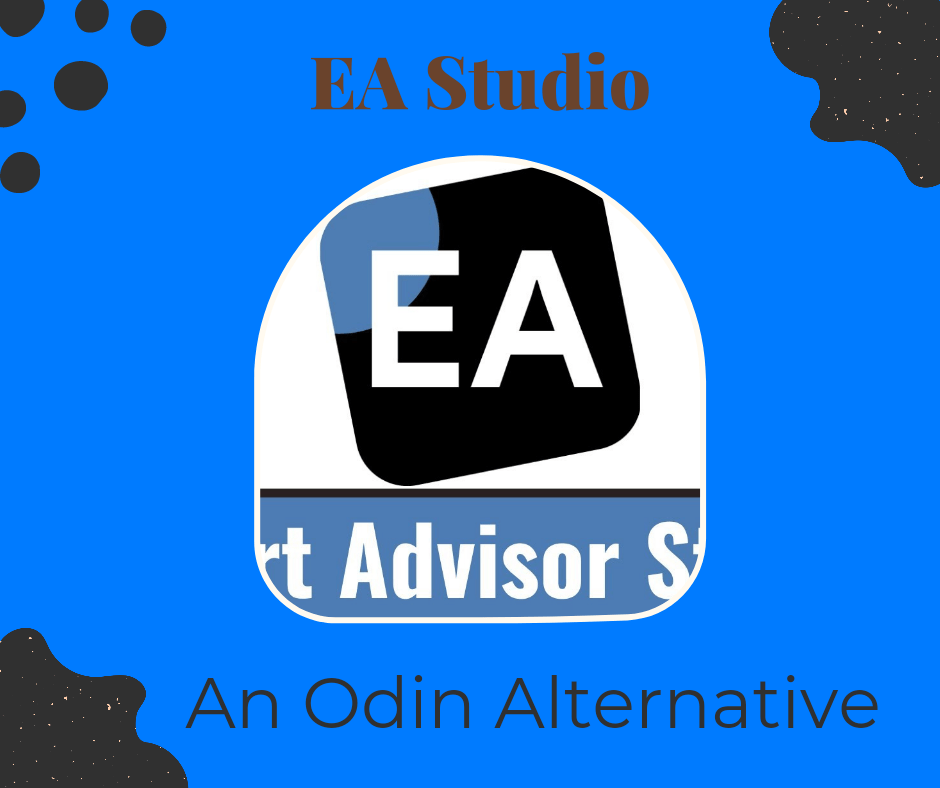 Always test any Forex robot that you're interested in. Use it with your demo account first.Do lots of backtests with historical data. Ideally, you should do at least 100 backtests before you invest real capital.
Check your drawdown (maximum loss) and other acceptance criteria.. Also check your risk/reward ratio. A risk:reward ratio higher than 15:1 is too risky. Some allow you to adjust the Stop Loss and Take profit points to reduce your risk.
Don't make those adjustments before you've done your backtests. Sometimes changing the Stop Loss and Take profit points adjusts the strategy more than you would like.
When you start trading with real cash, use micro lots. Keep your risk as low as possible and learn how well the EA works with your broker.
Be Cautious with Forex Robots
Traders should always use Expert Advisors (EAs) as tools. You should never leave a robot to trade fully on its own. EAs won't work in all market conditions. For example, many won't work well in ranging markets.
Several Forex robots don't deliver profits in volatile markets. If you leave them to trade on their own, you'll lose money. Spend time learning how to use the EA well. Some allow you to adjust their settings for slightly different markets.
Tickeron
Tickeron is an alternative to Odin Forex Robot that works on MetaTrader 4. You can get a free trial. However, they charge an annual subscription fee.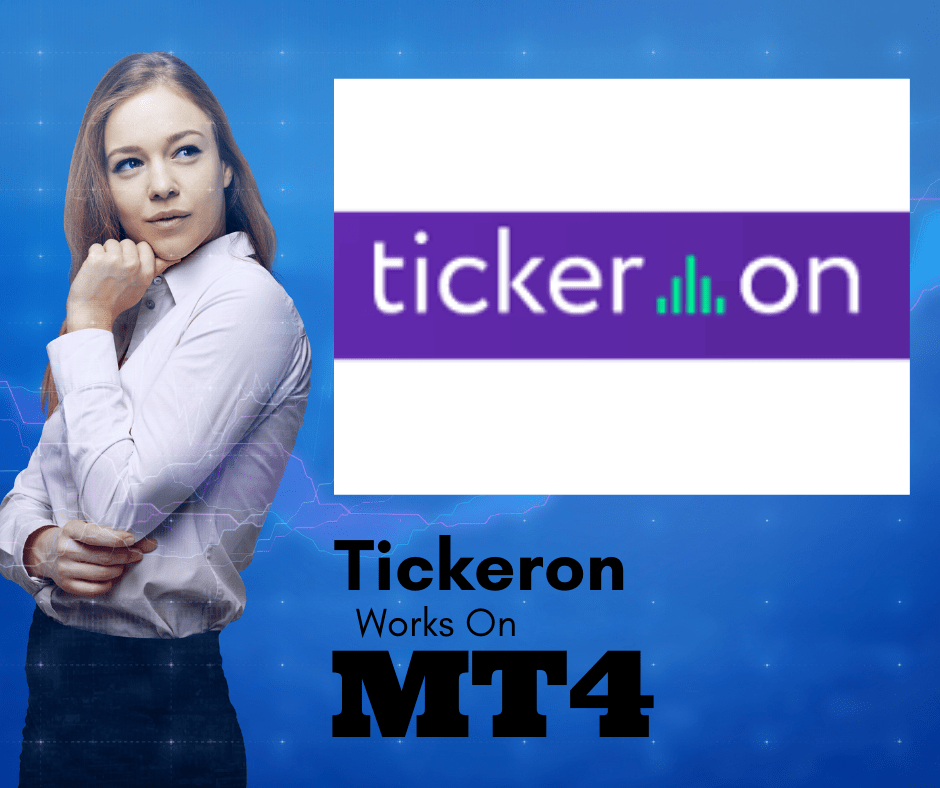 Traders can use Tickeron on Android devices. However, you can't trade with it on your PC or iPad.
They have several training modalities, including in-person, live online, webinars and documentation. Generally, you can start trading in two clicks. Other features include backtesting, basket trading, charts and a stock screener.
Falcor Forex Robot
Falcor Forex Robot works on MT4, just like Odin. Like Odin, they charge a one-time fee. After that, you can always trade with it. However, they don't offer a free version.
Falcor Forex Robot doesn't work on Android devices. However, you can trade with it on your Windows, Mac or Linux system.
EA Pros
EA Pros is compatible with MT4. Additionally, they offer a free version. So, you can trade from your Mac, Linux and Windows devices for free initially and learn how the software works.
Like Odin, this software is relatively new. The company was founded in 2019.
You Can Download FSB Pro to Your PC
FSB Pro lets you create your own strategies for trading after you download it to your PC. You can do backtests with historical data from your broker. You can also set up a virtual account as you would create a demo account at a Forex broker.
Alternative to Odin Forex Robot – EA Studio
EA Studio is the alternative to Odin Forex Robot that we use here at EA Trading Academy. Traders can create, test and analyze their strategies by using this software. Unlike Odin Forex Robot, you can test lots of strategies in this software.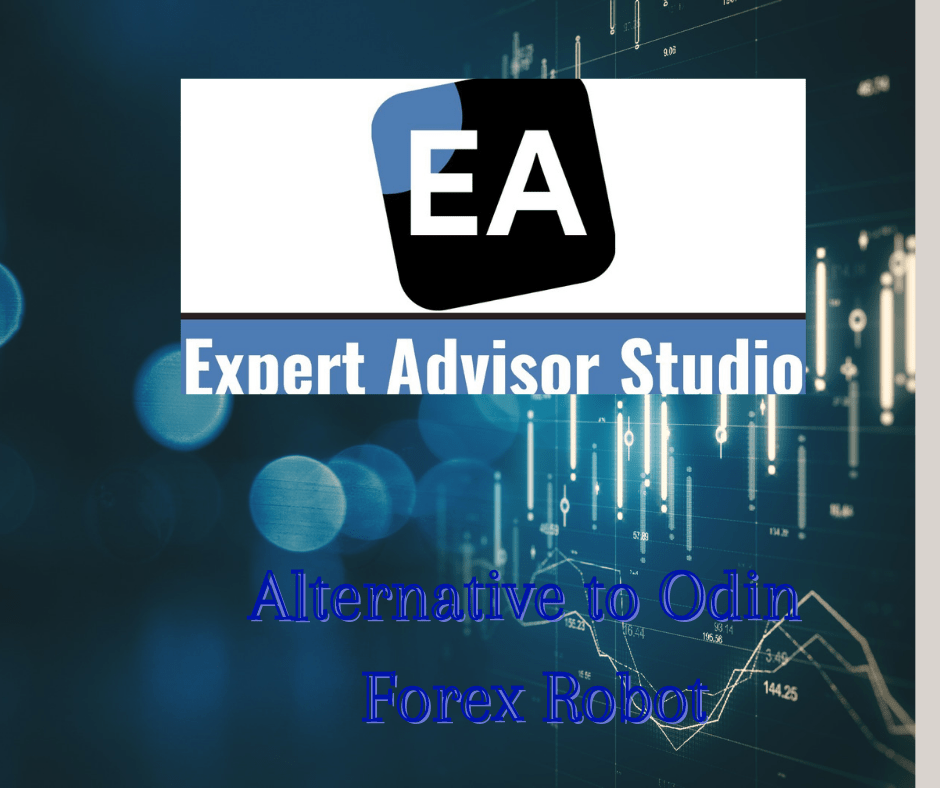 After you test your strategies, you can export them to MetaTrader. This is an easy step, that you'll do in just one click.
EA Studio is web-based. So, you can develop strategies with it from your PC, tablet and your phone. You'll just need to ensure that you have internet access and you'll be able to develop new strategies.
EA Studio Tools
EA Studio has lots of tools that aren't available in Odin. For example, it provides you with robustness tools such as Walk Forward Validation, Monte Carlo and Multi-Market tools. These help you to know if your strategy will perform well when you're trading live.
The Reactor Edge
The Reactor tool makes EA Studio different from the other programs described here. It lets you automate the entire process. So, you can generate strategies, filter with your acceptance criteria, optimize your strategy and then use the robustness tools.
EA Studio comes with a generator tool. This is very fast because it's web based. It's so fast that you can develop thousands of strategies in minutes. That helps traders to save time. The generator uses the historical data from your broker.
All of the strategies that you develop fit your acceptance criteria. These criteria could be the profit factor, minimum net profit or minimum count of trades. Generally, traders like to choose strategies that have a minimum count of trades that's greater than 300.
Generally, traders choose EA Studio as an alternative to Odin Forex Robot because of the number of strategies that they can develop. These strategies can be created in minutes. They can also backtest them quickly with this tool. Odin has one strategy and you can't use it to develop your own ideas.
EA Studio Training
EA Studio comes with video training, which is convenient for many traders. However, Odin only offers training in the form of documentation. You won't get a lot of help with learning how to use the software.
EA Studio training covers an introduction to the software. So, beginners can feel comfortable with using Expert Advisors. Traders can also learn more about EA Studio through advanced courses. These are designed for professional traders.
MetaTrader Compatibility
EA Studio works with MT4, just like Odin Forex Robot. However, Odin isn't designed for MT5. EA Studio can be used with MT5.
Many traders like MT4. So, they learn to use it. The newer version of the software is MT5. If you use EA Studio, you can build your strategies and export them to MT5 easily.
Ensure that you select MT5 when you're creating and exporting the strategies. If you accidentally, build strategies for MT4, you won't be able to use them with MT5. If you notice that you're having problems with the code, check that you built your strategies for the right platform.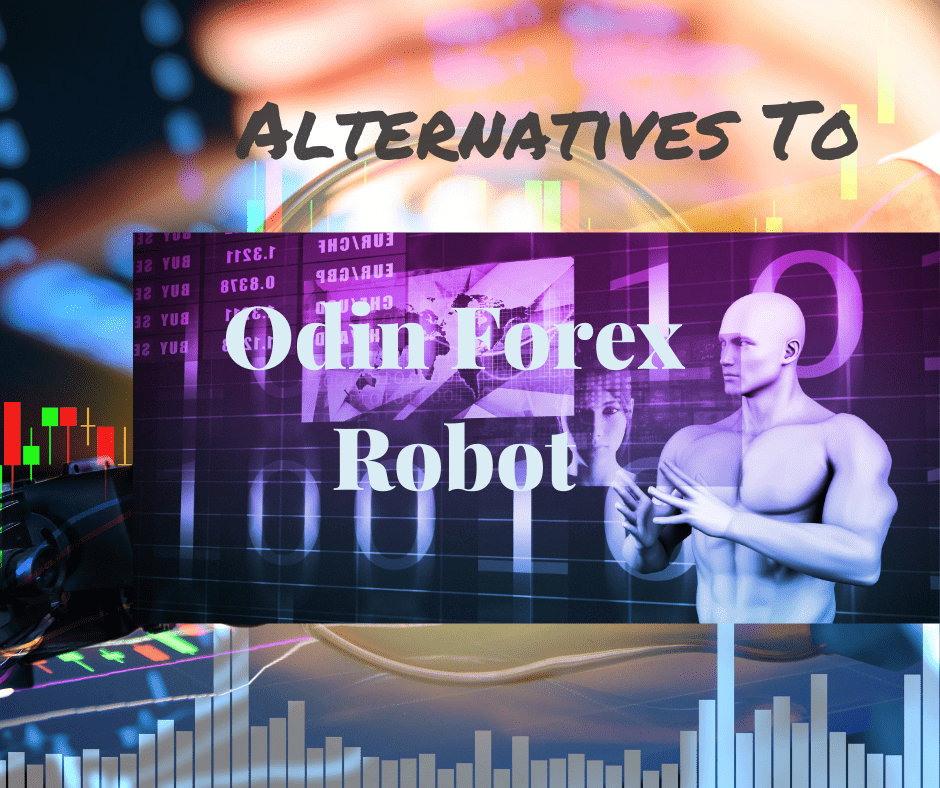 This Alternative to Odin Forex Robot Works While You're Sleeping
EA Studio can generate strategies for you at any time. You don't need to use it during your prime trading time. You can set it before bedtime. It will generate hundreds of strategies for you while you're sleeping.
When you wake up, you can choose the strategies that match your acceptance criteria. This way, the strategies that you choose will match your manual trading style. Running the software for longer won't necessarily give you better strategies. However, you'll have more to choose from.
EA Studio Support
Here at EA Trading Academy, we offer support for traders who use EA Studio. Odin supports traders online. So, you can leave a support ticket and you'll get a response. However, their customer support is not extensive.
EA Studio Backtesting
EA Studio lets you backtest each of your strategies. The backtesting is on par with the backtesting that's offered by MT4. In fact, EA Studio has benefits that aren't available in MT4.
If you backtest the strategies that you create in EA Studio with MT4, you'll find that the results are almost the same. You'll import the historical data from MT4 into EA Studio for your backtests. You can also do that with MT5.
EA Studio Journal
EA Studio comes with a journal. This lets you keep track of the number of trades that you've done. You can also identify the entry and exit point price for each trade. This makes it easy to quickly see how many of your trades are profitable.