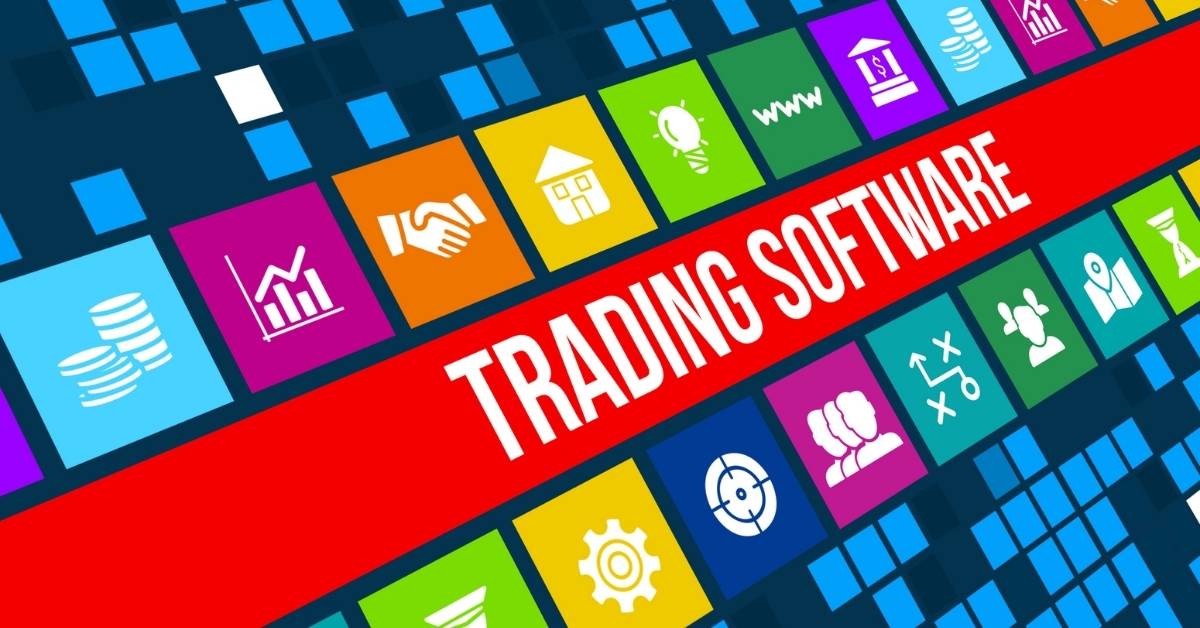 Why You Should Use Trading Strategy Software
Many people start trading Forex or other instruments because they want to make huge profits easily by using different types of trading strategy software. These are also known as Forex day trading robots.
These robots aren't physical robots. Instead, they're software programs that help Forex traders to execute trades based on their unique strategies. Some trading bots are also called Expert Advisors.
Why should you use Expert Advisors?
Trading strategy software can help almost every trader. However, if you're just starting to trade, you shouldn't think that this type of software is a substitute for experience.
Trading strategy software can help you to implement your own profitable strategies consistently. That's because it helps you to remove a lot of the emotion from trading.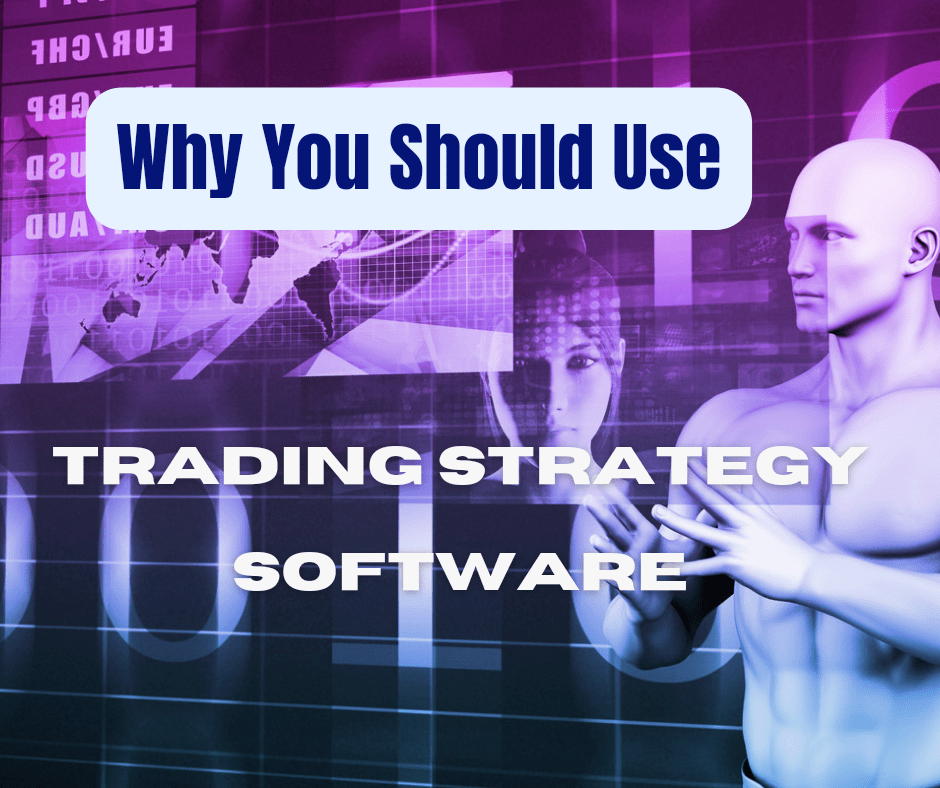 Expert Advisors can also help you to trade in markets that are usually open when you're asleep. If you're a Forex day trader you should definitely consider using robot trading. It allows you to maximize trading opportunities in all markets around the world.
Be Cautious with Trading Strategy Software
If you're interested in using an Expert Advisor, you should carefully consider several factors. Caution is important because you can lose money by using trading robots, if you don't have enough experience with trading. Each of the pros and cons of using Expert Advisors in Forex trading will be discussed further later in this article.
However, you should never think that trading robots are a substitute for experience. Every trader who uses trading strategy software must have some knowledge of the reasons why the strategies work.
Otherwise, they won't be aware of conditions in which the strategies won't work. That is, they won't stop using the strategies in volatile market conditions. So, they'll suffer losses.
What are Expert Advisors?
Expert Advisors or trading robots are tools that facilitate automated trading. They are software programs that you can run on your computer. Some can also be run on other devices such as your tablet or smartphone.
These programs only take trades when parameters match whatever is specified in the program. Usually, in the past, traders had to write code themselves or ask a programmer to write the code for them. However, nowadays, tools such as EA Studio can be used to produce the code for your trading strategy even if you don't have programming skills.
Each Expert Advisor (EA) is a specific strategy. So, you must break it down into a set of rules. These rules will be programmed. EA Studio helps you to create as many strategies as you want.
Use Trading Strategy Software To Save Time
Generally, trading strategy software helps you to save time on Forex trades every day. Trading robots act immediately when they identify entry or exit points. This lets them take advantage of opportunities in fast-paced markets.
Forex traders like complex trading plans. However, complex strategies won't necessarily help you to be more efficient than simple strategies. Simple strategies are easy for beginners to understand. Simple strategies can also be profitable.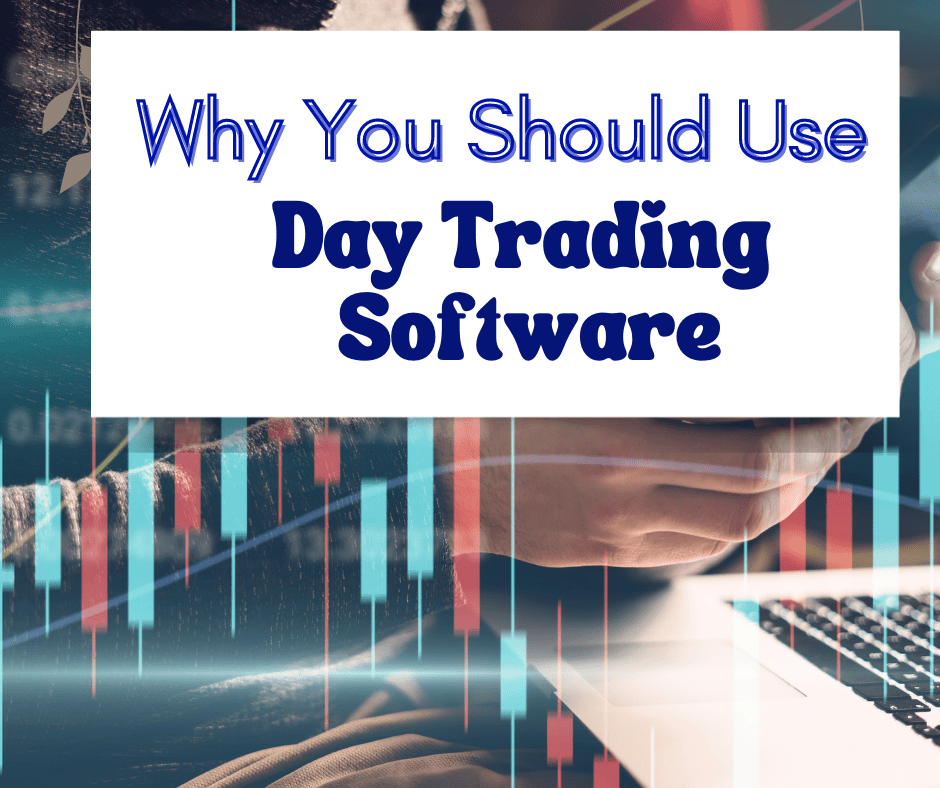 It's hard to write a program when your rules are really complex. However, it's easy to write a program when your rules are simple. So, your trading strategy should always be as simple as possible.
If you buy a ready-made trading package you're dependent on the skills of the programmer ot trader who developed it. On the other hand, when you develop your own strategies with a tool such as EA Studio, you're in a more independent position.
Reduce Stress Levels
Trading strategy software helps to reduce mental strain. When you monitor all of your trades, sometimes a little anxiety creeps in. Experiencing that day after day can wear you down.
When you use a trading robot, it alleviates some of that mental stress. You'll be free to concentrate on other things. You can even go for a swim while the bot does trading for you.
Generally, automated trading software helps you manage your emotions. However, they don't completely remove emotions from trading. That's because while you're trading, you'll still manage the software.
You will always feel like stopping the program if you see that you're losing money. If a program is losing money, it doesn't necessarily mean that it's not working. Losing trades happen to everyone. They also happen with programs.
So, when you're using an Expert Advisor don't manually override a trade if you see a profit that you like. Any actions that are driven by emotion can make your Expert Advisor less profitable.
Develop your Side Hustle
Some people trade on the side. They have a full-time job. However, they want to earn additional income from trading.
That's hard to do when you already work a 9 to 5 job. Trading is a full-time job for many people. It takes all of their energy. It also requires a lot of focus.
Many people who work full-time in another area struggle to balance trading and their other responsibilities with their full-time job. It's also important to them to keep learning about trading. They can only do that if they use the time that they spend on active trading efficiently.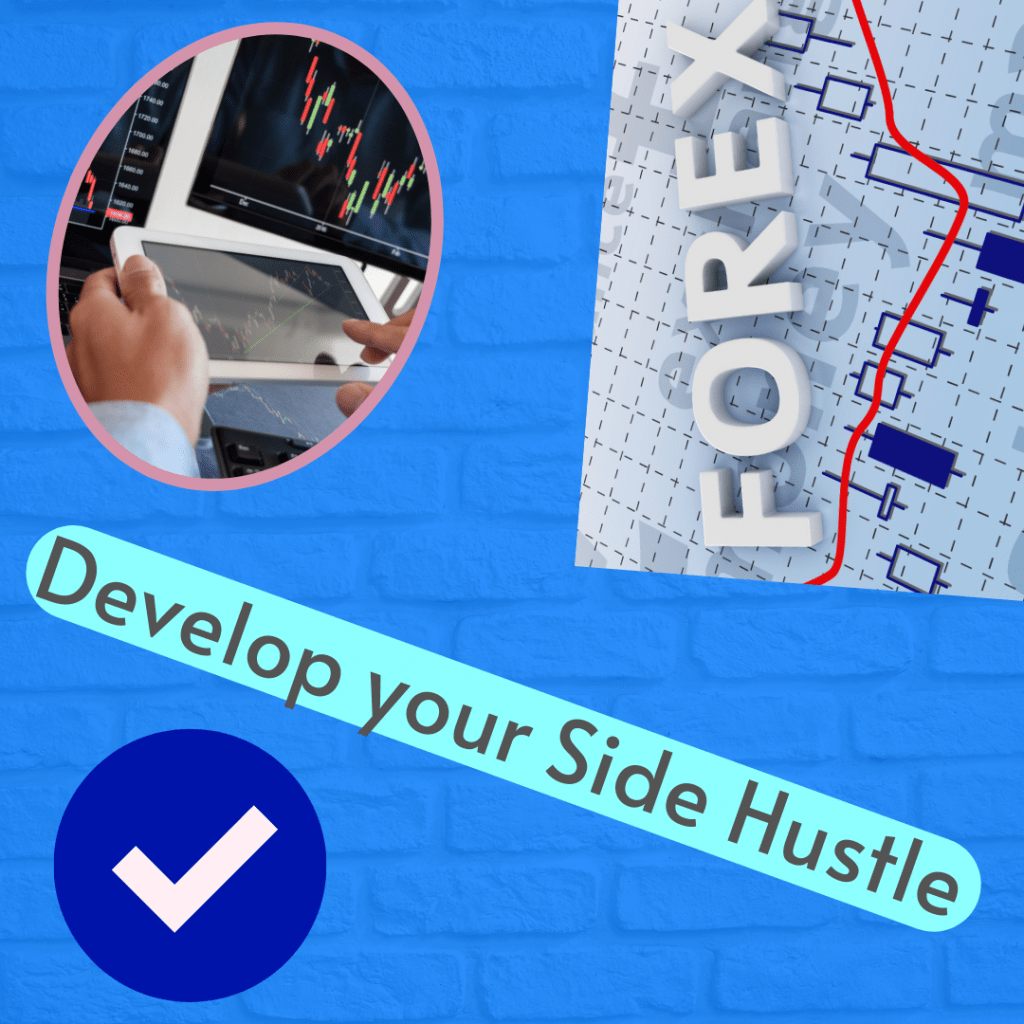 If you learn how to trade, you can generate EAs to trade for you. These let you earn while you're concentrating on your other work.
Use Pre-Built EAs
Here at EA Trading Academy, we sometimes offer pre-built EAs with our courses. These help you to trade using the same strategies that we do.
Several traders like our pre-built Expert Advisors for several reasons. For example, they like to trade with the same strategies that we use. Some traders also want to start trading and gain experience while they trade.
So, when they learn a new concept in trading, they'll see it in action with a strategy. This method of learning and doing helps them to develop more quickly as traders than if they weren't actively trading.
Using Expert Advisors puts them under less pressure. So, they can focus on understanding why the strategies are successful.
You can use pre-built strategies whenever you want to save time. However, you can also use software like EA Studio to build strategies of your own. That way, you can trade with pre-built EAs and also develop your own ideas.
Automated Trading Software Tips
Automated trading software must be updated regularly. This helps traders to respond to changes in the market. So, if you purchase a trading robot, check that updates are included in your package.
Generally, Expert Advisors must be used by people with some amount of trading experience. They won't be profitable on their own. For example, an experienced trader will know that sometimes volatility in a market is too high for robot trading.
In that case, they won't use the software. This is especially true when random events occur and are reported in the news. At that point you may need to turn your software off.
Trading Strategy Software Emphasizes System Trading
Trading strategy software forces you to exercise discipline. It puts emphasis on using a system for trading. However, sometimes manual traders are more likely to use discretionary trading. That is, they choose which trades to make based on current market conditions.
Trading strategy software helps you to rely less on your discretion. Traders stick to their plan more when they include robot trading. If you would like to be more disciplined and systematic with your trading, software can help.
Get Accurate Statistics
Manual trading is time-consuming. So, sometimes traders get caught up in the market and they don't keep track of their trades.
So, they don't know how many of their trades gave them a profit. They also don't know which strategies were linked to profits or losses.
Traders need this type of information. They need to know how many times a particular strategy gave them a profit. They also need to know which market conditions are not ideal for some strategies.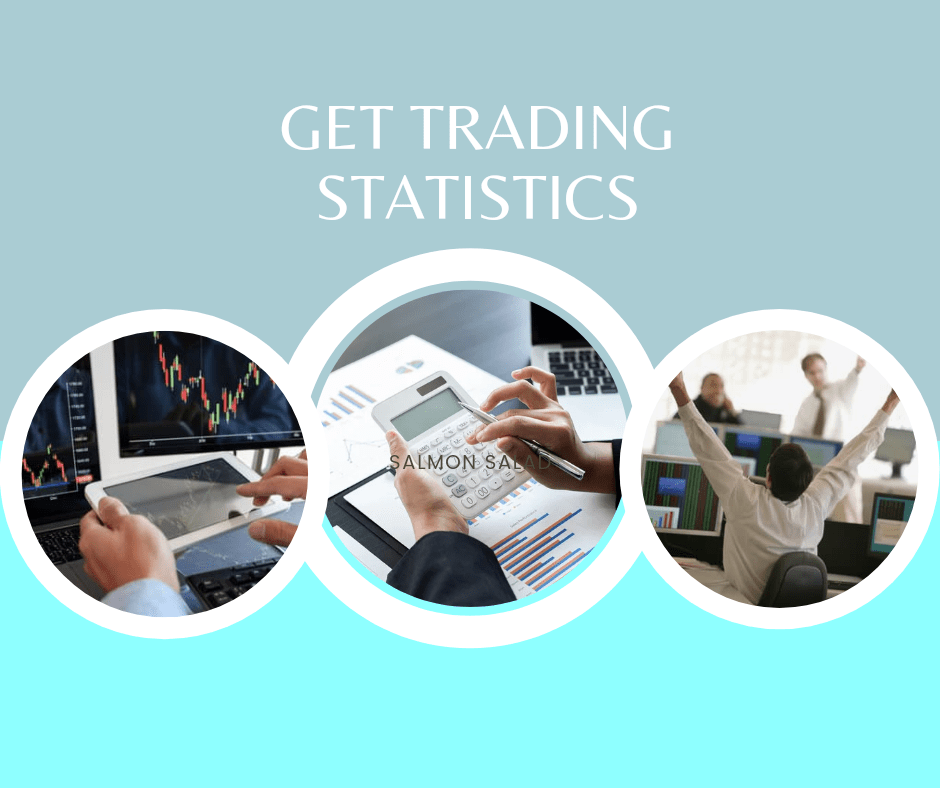 However, when you use EAs, it's easier to see how well your methods are working. For example, EA Studio comes with a trading journal that automatically lets you keep track of your trades.
Trade A Portfolio
Some traders like to trade and reduce their risk by using several strategies. This also lets them increase their profits. By using several strategies, they take profit in many markets.
However, it can be difficult to manually trade with lots of strategies. Automation helps you to use lots of strategies at the same time. You can put all of the strategies together in one portfolio. However, not all software lets you do this.
If you like the idea of trading a portfolio strategies, look for a trading strategy software that helps you. For example, EA Studio lets you trade with a portfolio of strategies.
Risk Management
Trading strategy software can help you with risk management. It helps you to trade in a more disciplined manner. When you create your best trading plans, you can create Expert Advisors for them.
These can trade for you in a disciplined way. This means you're likely to reduce your losses. Automation also helps you to diversify your portfolio. This diversification helps to reduce your risk.
For example, instead of trading just one currency pair or using just one base currency, you can trade several currencies. You can diversify by trading EUR/USD, EUR/GBP and JPY/USD.
Avoid Over Optimization with Trading Strategy Software
EA Studio and similar software make it easy for you to create multiple strategies. EA Studio can backtest these strategies in minutes.
Sometimes, traders adjust their strategies in order to get better results on historical data. So, there's a risk that you'll over optimize your automated strategies.
Don't fine tune your programs so much that they only match price movements in the past. If you do that, your strategy will look profitable in the past. However, when you apply it to live markets, it won't work.
Trade Several Currency Pairs Simultaneously
Traders who use automation can expand their reach. They can enter more than one market at the same time. For example, a trader can trade USD/JPY and EUR/GBP within the same time frame. They won't have to focus on just one currency pair. That's because their trading robots can follow their plans for them in each market.
When you don't use trading strategy software, it's hard to monitor multiple currency pairs. Some traders don't trade more than two pairs at a time. That means they miss out on opportunities in the market. When you use trading robots, you can create a portfolio of strategies and take advantage of multiple opportunities.
Select Trading Strategy Software that Performs Well In Live Markets
Be cautious when you're selecting software from some developers. They'll quote figures for profitability that can be misleading.
For example, they might give the impression that their software delivers profitable trades 90% of the time. However you can't assume that the software was tested on live markets.
Some sales people will select time frames in which their software was profitable. They do not include the time frames where they suffered losses. So, you don't have an accurate picture of how well it will do at any time.
The statistics in your software should come from live trading. Always read the fine print as carefully as you can. Don't make any assumptions about reports.
The Bottom Line On Managing Trades with Trading Strategy Software
Automated software strategies can help you to save time. However, before you start to use trading strategy software, you need to gain a fair amount of skill. Don't believe sales pitches that say you can make huge profits without any type of trading experience.
You'll need to monitor your software. Generally, you'll need to stop using the software under certain market conditions. It's helpful to understand exactly how your strategy works, so that you can make adjustments to it as the market develops.
So, software like EA Studio is ideal. It helps you to create your own unique trading strategies in response to whatever opportunities arise in different markets.