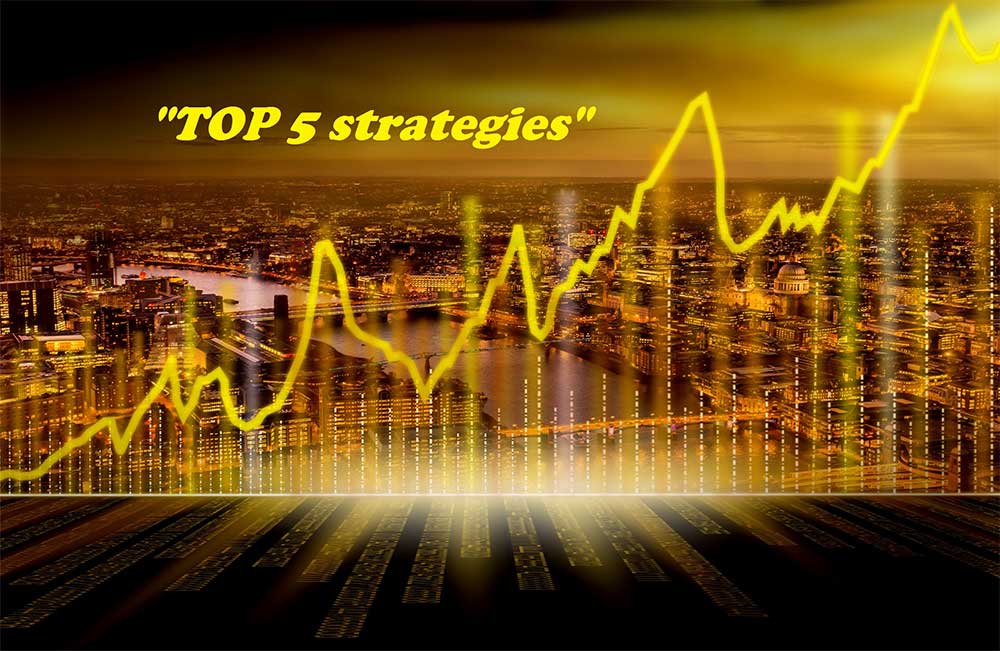 Forex Strategy Courses: Learn to Create Strategies
Forex strategy courses is what EA Forex Academy is specialized in.
Forex Strategy courses are the courses you can find on EA Forex Academy wesbite, and those willt each you not only how to create your own strategies but how to create your oun Expert Advisors without programming skills.
With simple words, we will teach you to create Forex strtegies and to automate them as Robots without programming skills needed.
We launched our first Forex strategy course in 2017. Guess what? Still great interest on it! ANd we have re-recorded in in 2020 to make sure that we show the best 5 Forex strategies inside.

Naturally, it is a result of many years of experience. We have created all Forex strategy courses using different currencies so that we diversify the risk between them.
Which is the best one among all Forex strategy courses?
All of our courses are differnet and you will learn a lot
It depends on what you are looking for in a Forex course
We combined all Forex strategies from all the 30 online courses
The students receive tested Expert Advisors
We update the Forex courses monthly to keep it fresh to the recent market
Each Forex strategy uses different indicators, time frames, filters, and inputs so that it is unique by itself. We have combined scalping following the trend strategies and ones that are suitable for a sideways market. This way we cover all the market.
If you decide to get the first course, you will receive in this Forex Strategy course:
A full explanation of how to trade each Forex strategy manually
The 5 Expert Advisers if you wish to trade them automatically on MT4 or MT5
Lifetime updates to this Forex Strategy course
What will you learn?
how to trade with 5 different strategies manually
perform backtest with Expert Advisors
trade automatically with ready EAs
optimize the strategies for your trading broker
generate your own strategies and Experts
These 5 Forex trading strategies are a result of testing many EAs: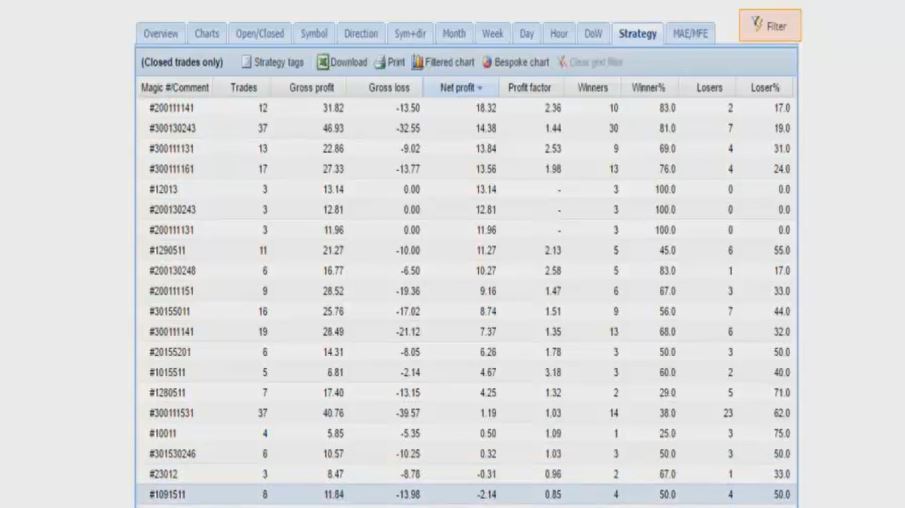 We update the course every month and this is what makes it one of the best Forex strategy courses that we have.
Once you have it, you will be updated with new parameters every month that show better results.
We already have many students joining the course, just because we provide this course at an extremely cheap price, and we include the 5 EAs for Free. Also, we will save you a lot of time and work. You don't need to go and do it by yourself because it will take you years of effort.
Also, we will update the optimization process in the Forex strategy courses. As you know, the markets change and we need to be in tune with it. Every month we do optimization of each Forex Strategy, and if there should be a change in the inputs, we will let you know.
If you wish to learn more about how we do the optimization and create a portfolio of Forex Strategies, have a look at the Forex Strategy Course + 12 Expert Advisors.
If you have any questions regarding the strategy courses or any of the strategies, please write at our Support Forum