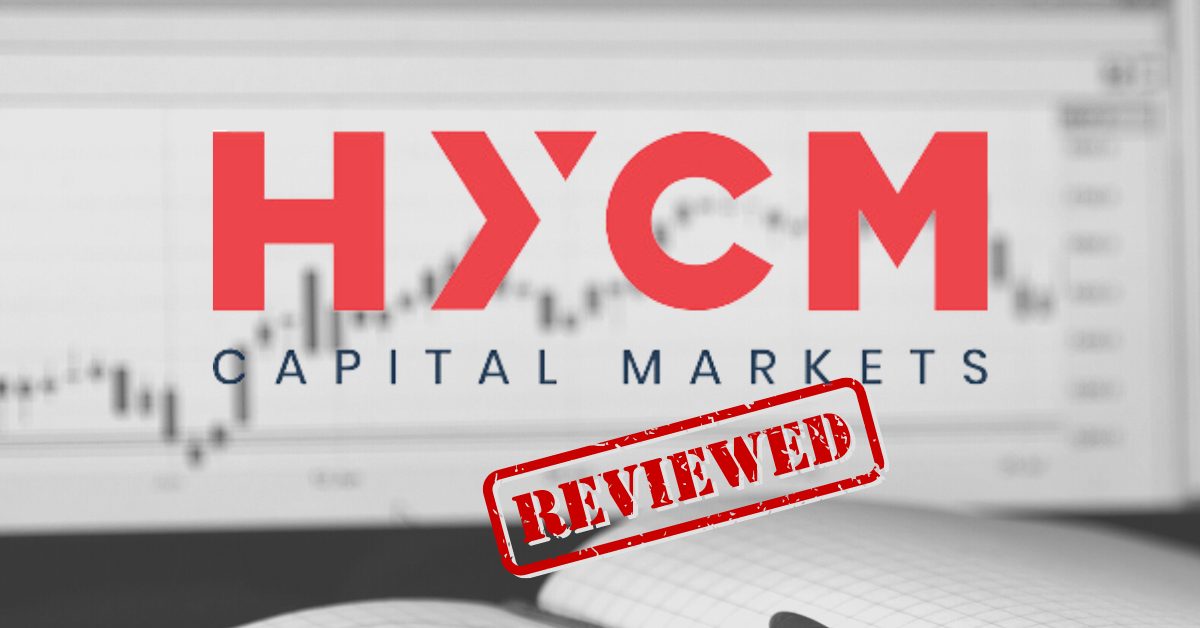 HYCM Review: One of the Best Forex Brokers
If you're a trader looking for a reliable Forex broker, you might have come across HYCM. In this comprehensive HYCM Review, we'll take a closer look at HYCM, its history, and its reputation in the industry.
HYCM Review: History of HYCM
HYCM is a UK-based broker that was formerly known as HYMarkets. It is a member of the Henyep Group, an international financial holding company established in 1977. The Henyep group has businesses in Asia, Europe, and North America, with divisions such as Henyep Securities and Henyep Commodities created specifically to expand trading in Asia.
In 2016, the Henyep Group consolidated its capital markets investment brands and created HYCM with the aim of entering the multi-platform online trading industry.
Trading Services and Instruments
HYCM provides trading services for both retail and institutional traders and offers over a hundred financial instruments to trade with. This range of financial instruments includes Forex, metals, indices, stocks, and commodities. Traders can also access a range of trading platforms, including MetaTrader 4 and MetaTrader 5, to trade on desktop or mobile devices.

HYCM Review: Reputation
HYCM is considered one of the best Forex brokers available in the market among several options. In fact, the broker has won several awards for its services, including the 2019 World Finance Awards' Best Forex Broker in Europe award. This recognition showcases the company's commitment to delivering exceptional trading experiences to its clients.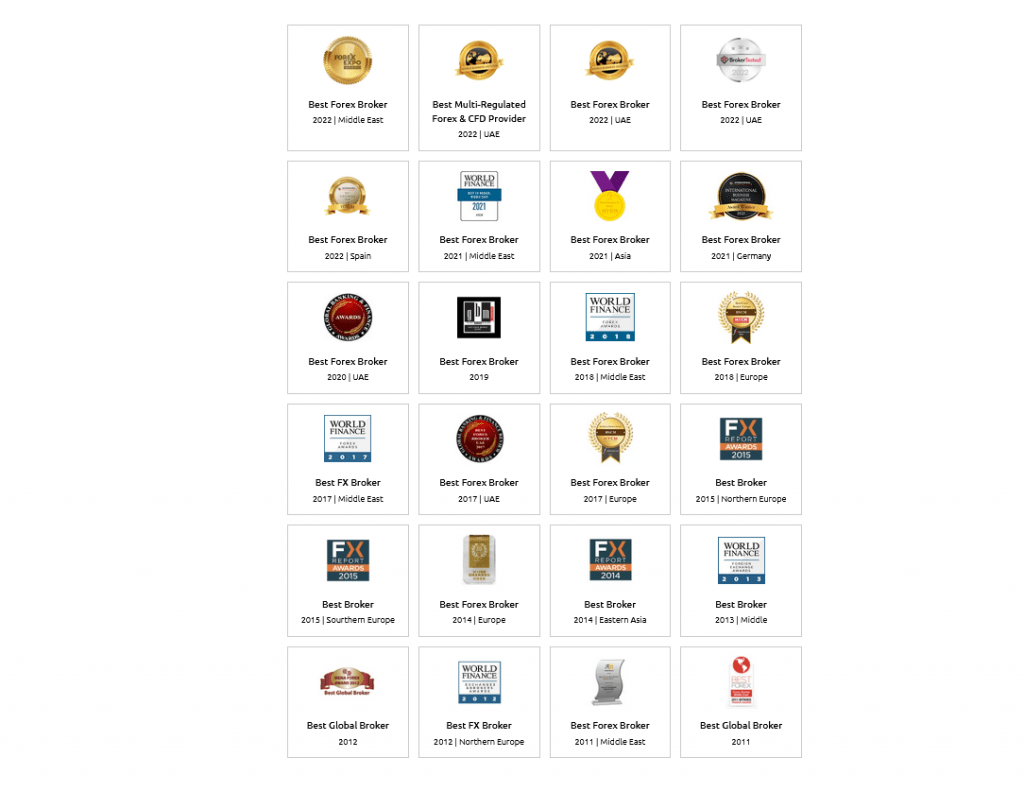 HYCM has headquarters in London and an operational office in Cyprus. It also has a presence in both Hong Kong and Dubai, making it a global Forex broker.
Regulation and Security
HYCM's reputable track record comes from its parent company, and the FCA regulates it, which is the strictest regulatory and authorizing body in the UK. By keeping client funds in segregated accounts, which are prohibited from being used for operational purposes due to the strict regulation, HYCM guarantees its clients necessary legal security.
The relevant authorities authorize and regulate HYCM branches in Cyprus, Dubai, and the Cayman Islands in addition to being regulated by the FCA. Clients can also be assured of coverage by the FSCS.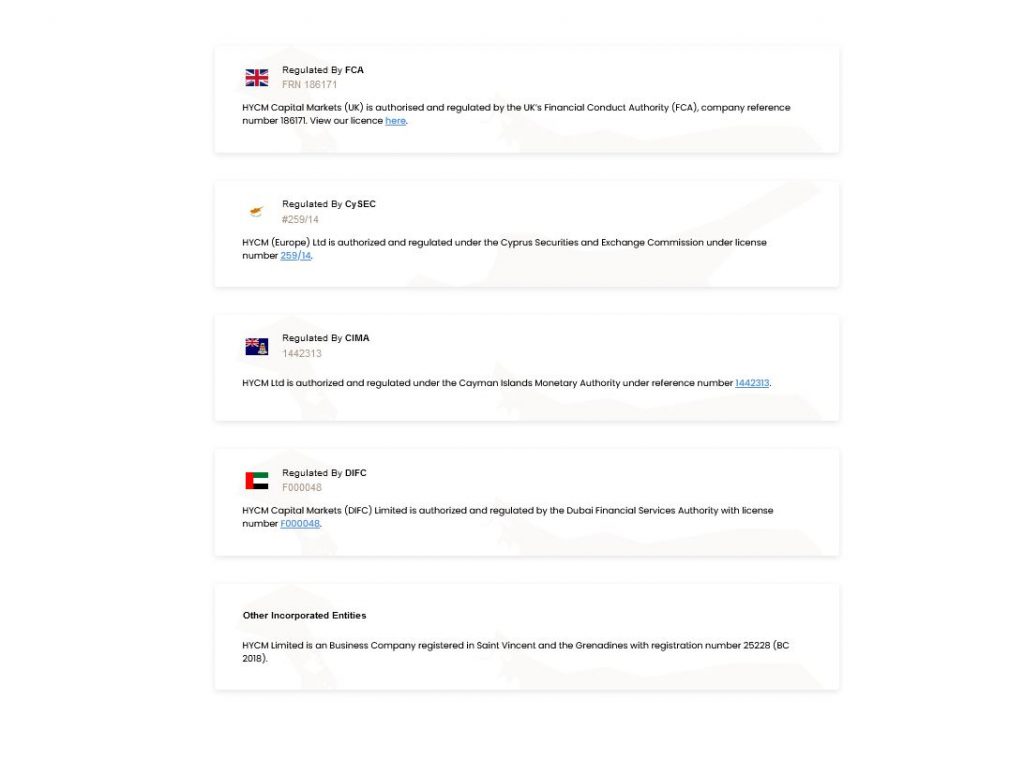 HYCM Review: State-of-the-Art Technology
HYCM also provides traders with state-of-the-art technology and detailed processes where cybersecurity is concerned. The company aims to handle key areas such as user authorization, data protection, and network communication through the technology and processes it provides.
HYCM Sign-up Bonus
HYCM offers a welcome bonus to new traders who choose to register for a real account with the broker. As part of this promotion, HYCM offers a 10% first deposit bonus added automatically to your account when you commence trading activities.
Here are the terms and conditions you should know if you are interested in the HYCM Sign-up Bonus:
New HYCM clients who deposit funds will receive a 10% Credit Bonus on their first deposit.
All new HYCM clients who deposit new funds of a minimum amount of $100 are eligible for this promotion.
The maximum bonus awarded under this promotion is US$5,000.
You cannot combine this promotional offer with any other promotion.
The client must trade 30 standard lots within 60 days to fulfill the requirement for every US$1,000 bonus awarded. Otherwise, HYCM reserves the right to reverse the bonus given to clients.
While the bonus is a way of compensating traders for opening an account with a chosen broker, it's important to note that traders operating out of the European Economic Area should check whether they are eligible to receive the deposit bonus, due to the broker's regulation in this region by the Financial Conduct Authority (FCA) and the Cypress Securities and Exchange Commission (CySEC).
HYCM Review: Deposit Fees and Deposit Methods: A Comprehensive Guide
As a trader, one of the essential factors to consider when choosing a forex broker is deposit and withdrawal methods. HYCM offers its clients a broad range of deposit methods, and traders can choose the option that best suits their needs. In this article, we'll take a closer look at HYCM's deposit fees and deposit methods.
Deposit Methods
HYCM offers traders a range of options to deposit funds into their trading accounts. The methods include:
Bank wire – processing can take between 1 – 7 working days
Visa Master Card – processing can take up to an hour
WebMoney – processing can take up to an hour
Neteller – processing can take up to an hour
Skrill Moneybookers – processing can take up to an hour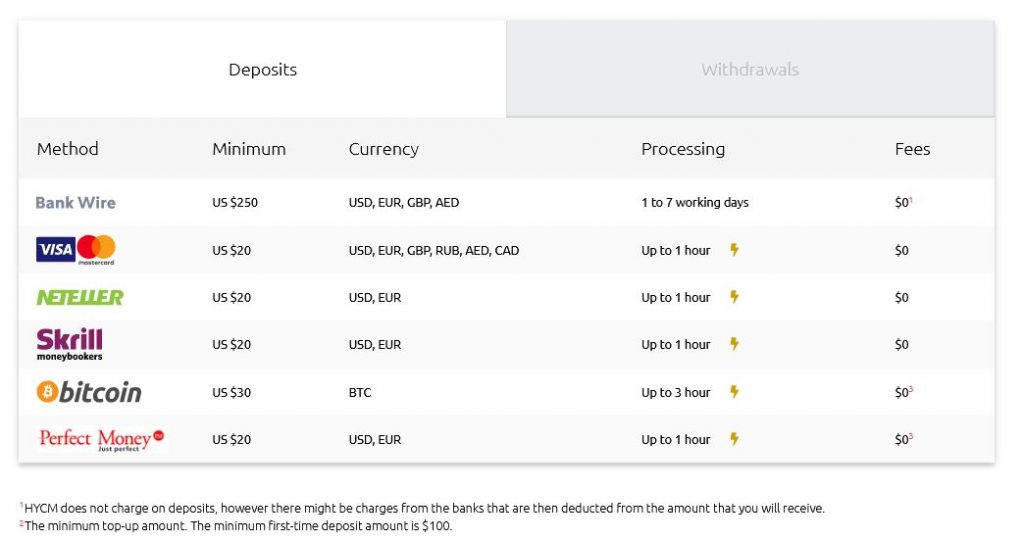 Withdrawal Fees
HYCM does not charge withdrawal fees on amounts above £300. However, traders need to note that the payment provider may deduct from the amount transferred into their bank accounts. Additionally, HYCM imposes a 1% processing fee on withdrawals over $5,000 for traders using Skrill or Neteller.
Minimum Withdrawal Amounts
The minimum withdrawal amount for credit/debit cards and e-wallets is $20. For wire transfers to bank accounts, the minimum withdrawal amount is $250. Moreover, traders must ensure that they have sufficient funds in their trading accounts to cover any fees charged by the payment provider.
HYCM Review: A Close Look at HYCM's Fees and Charges
When it comes to online trading, one of the most important things that traders consider is the fees and charges that they need to pay. That's why we're here to provide you with a comprehensive review of HYCM's fees and charges.
HYCM's fees are generally low compared to other brokers. They don't charge for brokerage fees that other brokers do, or they only charge a small amount. This means that traders can use HYCM even if they trade frequently, multiple times a week or daily.
Let's take a closer look at HYCM's fees for different assets.
S&P 500 CFD
The fee level for the S&P 500 CFD is low. The Classic and Raw accounts already have the fees built into the spread, which only amounts to 0.5 points during peak trading hours. However, the Fixed account has wider spreads.
Europe 50 CFD
The fee level for the Europe 50 CFD is also low. During peak trading hours, the spread incorporates the fees for Classic and Raw accounts, which is only 2.3 points.. However, the Fixed account has wider spreads.
HYCM's low fees and tight spreads are well-known in the trading industry. Traders can expect the following spread list:
The spreads offered by HYCM will vary depending on the selected account type. Fixed, Classic, and Raw accounts offer the EURUSD at 1.8, 1.4, and 0.2 pips, respectively.
With regards to commissions, Raw Accounts have a $4 commission per round on Forex trades and some commodities.
There is also a handy calculator on the website to assist with conversion rates.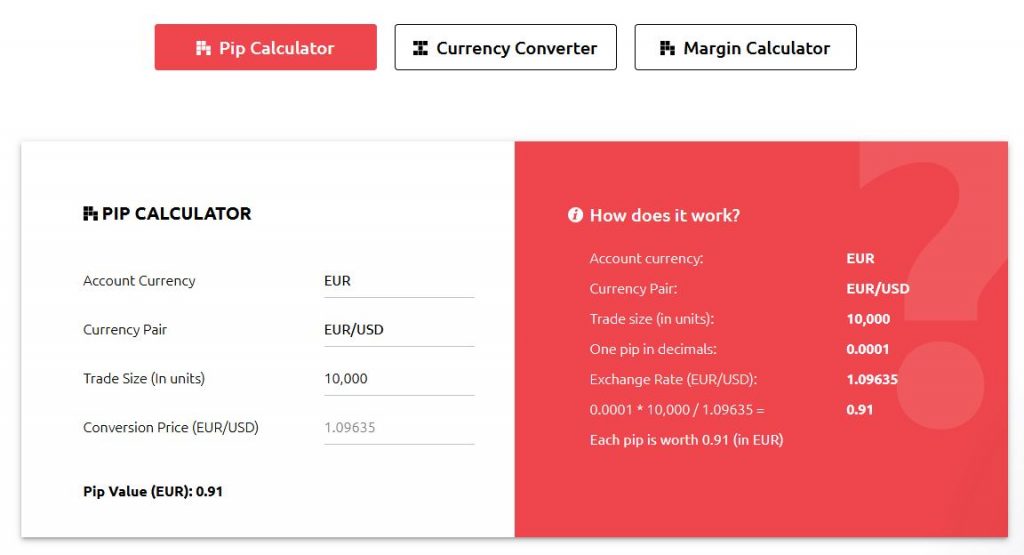 HYCM Review: Inactivity Fee
For inactive accounts, HYCM charges an average inactivity fee of $10 each month after 90 days of inactivity. So, if you plan to use HYCM, make sure to keep your account active by logging in regularly.
HYCM Review: Trading Platforms: A Comprehensive Overview
When it comes to trading platforms, HYCM offers two options: MetaTrader 4 and MetaTrader 5. Traders all around the world widely use both of these platforms which come with their own unique features.
MetaTrader 4: The World's Most Popular Trading Platform
MetaTrader 4, or MT4 for short, is the world's most popular trading platform used by traders of all skill levels. It is available for download on desktops, iOS, and Android devices, which means that traders can commence trade from right around the world.
Here are some features that traders can expect from MT4:
1. Advanced Technical Analysis: MT4 makes provision for advanced technical analysis to help traders make informed trading decisions.
2. Flexible Trading Systems: In addition, the platform offers flexible trading systems that cater to traders' individual preferences and trading strategies.
3. Expert Advisors: Traders can use Expert Advisors (Robots) with MT4, which are automated trading systems that execute trades based on predefined criteria. You can purchase these on the MT4 Marketplace or third-party websites. Additionally, you can easily create your own Expert Advisors with no programming experience or skills required by using a program like EA Studio.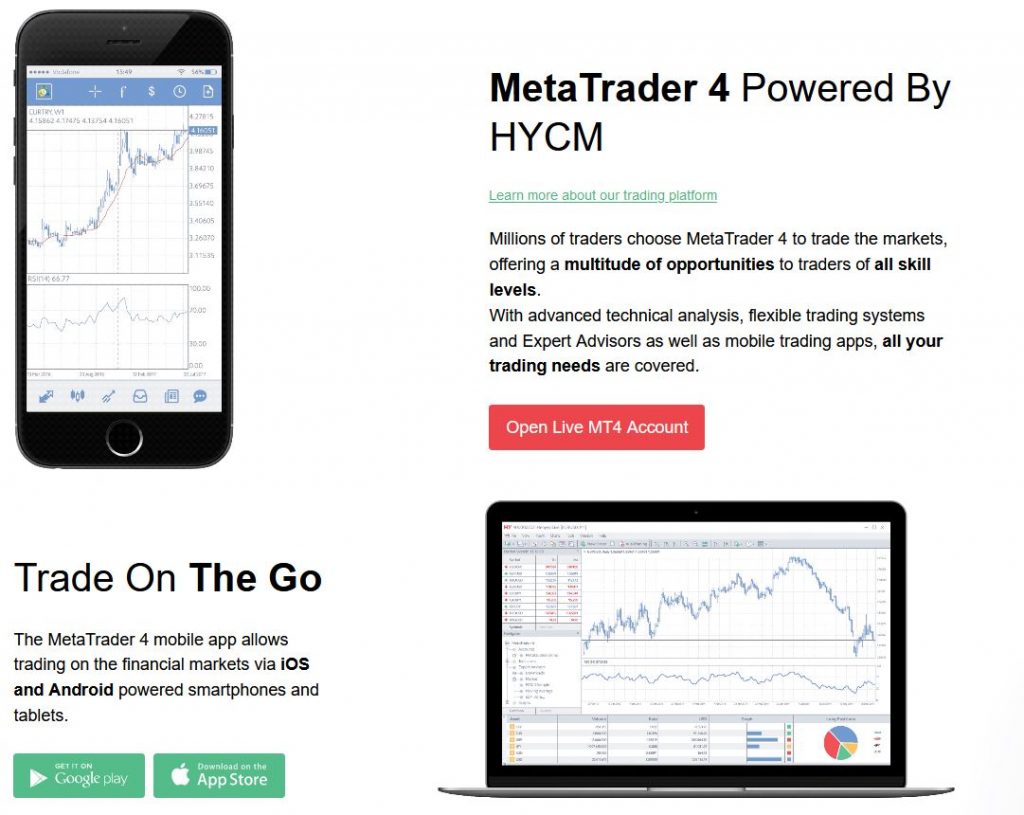 MetaTrader 5: The More Advanced Version
MetaTrader 5, or MT5 for short, is the newer and more improved version of MetaTrader 4. In addition to the base provisions covered by MT4, MT5 provides additional timeframes and services that traders can benefit from. Here are some of the features that traders can expect from MT5:
1. 21 Different Time frames: MT5 offers traders a choice of 21 different time frames to help them analyze the markets in more detail.
2. 6 Types of Pending Orders: Traders can use MT5 to place 6 different types of pending orders, including Buy Stop Limit and Sell Stop Limit orders.
3. Integrated Economic Calendar: MT5 also comes with an integrated economic calendar, which provides traders with a schedule of upcoming economic events and their potential impact on the markets.
HYCM Review: Educational Resources
HYCM has a great range of educational resources available. These include Forex Education, Webinars, Workshops as well Seminars. More information can be found on their Education Page and on their HYCM Lab Blog.

HYCM Review: PROs and CONs
HYCM Review: Pros
Reliable reputation with 40 years history of operation: HYCM is a well-established broker with a 40-year history of operation, making it one of the oldest and most respected trading platforms in the industry. This longevity can provide traders with a sense of trust and reliability when it comes to their trading needs.
Regulated by FCA: HYCM is regulated by the Financial Conduct Authority (FCA), one of the most respected regulatory bodies in the financial industry. This provides traders with a sense of security and confidence that their investments are being protected and monitored by a reputable authority.
Several market instruments with which to trade: HYCM offers traders a wide range of trading instruments including Forex, indices, commodities, and stocks. This variety allows traders to diversify their portfolios and potentially increase their profit potential.
Educational tools available: HYCM offers a range of educational resources and tools to help traders improve their skills and knowledge. This includes webinars, trading guides, and video tutorials, providing valuable information and insights to traders of all levels.
Low minimum deposit: HYCM offers a low minimum deposit of only $100, which is significantly lower than many other brokers in the industry. This low barrier to entry allows traders to start trading with HYCM without having to risk a large amount of capital.
Cons
Limited account options: HYCM offers only three account types, which may not provide enough options for some traders. However, the three account types do cover a range of trading needs and levels of experience.
No US clients: HYCM does not accept clients from the United States due to regulatory restrictions. This may be a disadvantage for traders in the US who are interested in trading with HYCM. In addition HYCM doesn't accept clients from Afghanistan, Belgium, Hong Kong or Japan
HYCM Review: Conclusion
Overall, HYCM is a reputable Forex broker that offers a wide range of financial instruments and trading platforms for both retail and institutional traders. The broker has a global presence and has received numerous awards for its services, highlighting its commitment to providing exceptional trading experiences. If you're in search of a reliable Forex broker, HYCM might be worth considering. Check them out HERE.