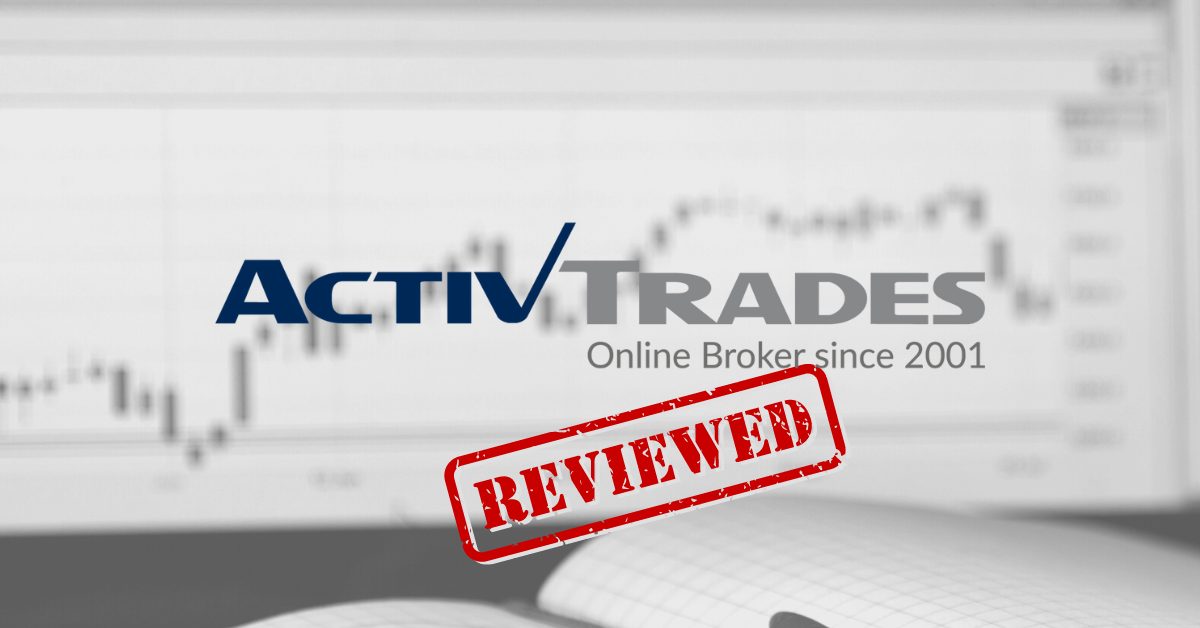 ActivTrades Review: A Broker with 20+ Years of Experience
ActivTrades is a global retail and institutional broker that has been around since 2001. With more than two decades of experience in the fintech industry, this independent brokerage house has grown rapidly and offers a lot of benefits to its clients, including educational tools, rewards programs, competitive spreads, and the use of MetaTrader 4 and MetaTrader 5, two industry-leading platforms. In this ActivTrades Review blog post, we will explore ActivTrades in-depth and help you decide whether it is the right broker for you.
ActivTrades Awards and Recognition
One of the ways to determine a broker's quality is by looking at the awards it has won. ActivTrades has won numerous accolades over the years, including:
ADVFN International Financial Awards: "Best Online Trading Services"
Le Fonti: "Best Forex Broker"
Agence IAT Grand Prize Excellence: "Best Execution Broker"
Agence IAT Grand Prize Excellence: "Best Customer Support"
MENA Forex Show: "Most Trusted Forex Broker"
DKI & Euro am Sonntag: "Best Customer Service"
With such an impressive list of awards, it is clear that ActivTrades is highly regarded in the industry.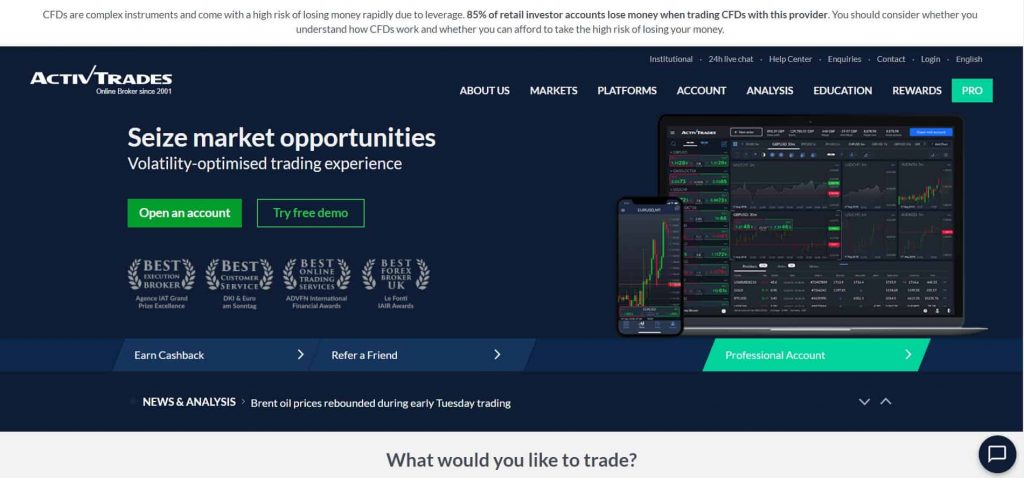 ActivTrades Review: Pros and Cons
Like any broker, ActivTrades has its pros and cons. Here are some of them:
Pros:
20+ years on the market
No minimum first-time deposit
Optimal Trading Execution
More than 1000 CFDs
Cons:
More limited country range
ActivTrades Review: Who is ActivTrades Recommended for?
ActivTrades is recommended for all traders, whether they are brand new or highly experienced. With more than twenty years of experience in the broker industry, ActivTrades has worked with everyone. The educational tools are strong with this broker, and its customer service, as you can see from the awards list above, is top-notch.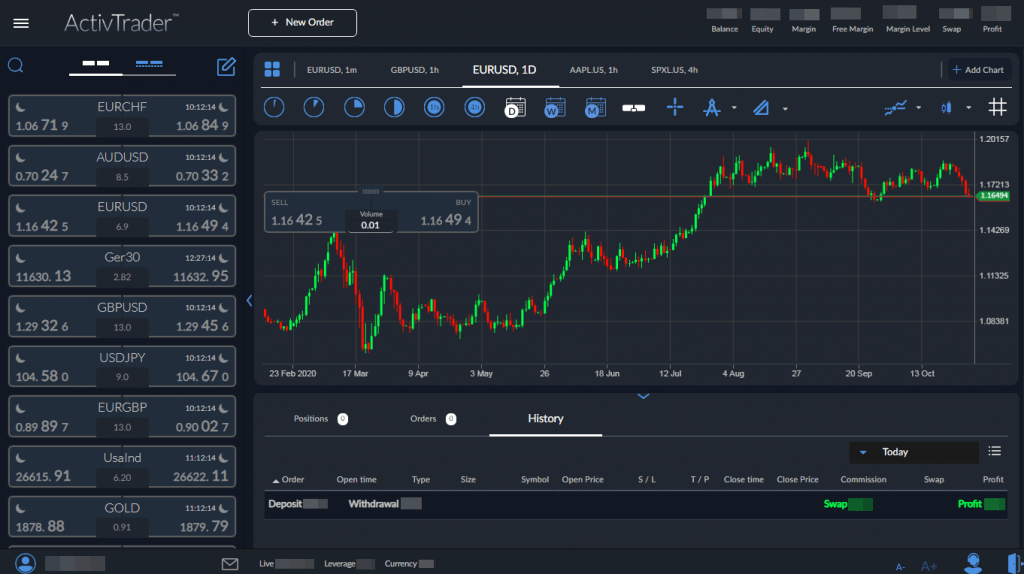 Top ActivTrades Features
ActivTrader Platforms: Web, Mobile, Download
ActivTrades provides its clients with different trading platforms, including the popular MetaTrader 4 (MT4) and MetaTrader 5 (MT5) platforms. This ensures traders are able to trade using Expert Advisors, or Robots as they're more commonly referred to. Either those they have bought, or created themselves using a program like EA Studio. Traders can access the platforms through the web, mobile devices, or by downloading the software on their desktops.
In addition, ActivTrades has its own proprietary platform called ActivTrader, which has been enhanced with the latest tech and functionalities to create an in-depth trading experience. The platform is user-friendly and intuitive, making it easy to navigate even for beginners.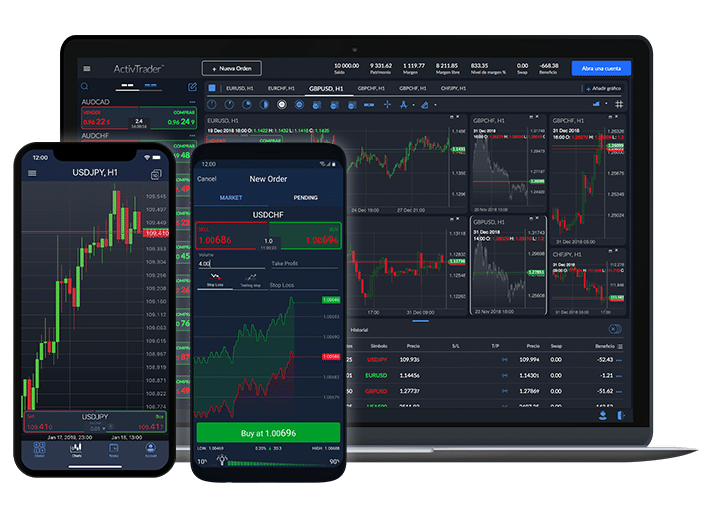 ActivTrades Review: Mobile Compatibility
iOS, Android Traders who prefer to trade on-the-go can use ActivTrades' mobile trading platforms, which are compatible with iOS and Android devices. This allows traders to monitor their positions, place orders, and manage their accounts from anywhere, anytime.
ActivTrades Review: Exclusive Add-Ons
In addition to the platforms, ActivTrades also offers exclusive "Smart" add-ons. These tools were developed to make trading more efficient and to improve your overall performance. Let's take a closer look at each tool.
SmartOrder 2: The Ultimate Position-Management Tool
SmartOrder 2 is a must-have tool for traders who value speed and accuracy. This add-on allows you to manage your positions with ease, ensuring you never miss an opportunity. With SmartOrder 2, you can set your entry and exit points, as well as your stop-loss and take-profit levels, all with just a few clicks.
SmartForecast: Your Personal Trading Assistant
Predicting the future is impossible, but SmartForecast can help. This tool uses advanced algorithms to analyze market trends and provide you with accurate price forecasts. With SmartForecast, you can make informed trading decisions and stay ahead of the curve.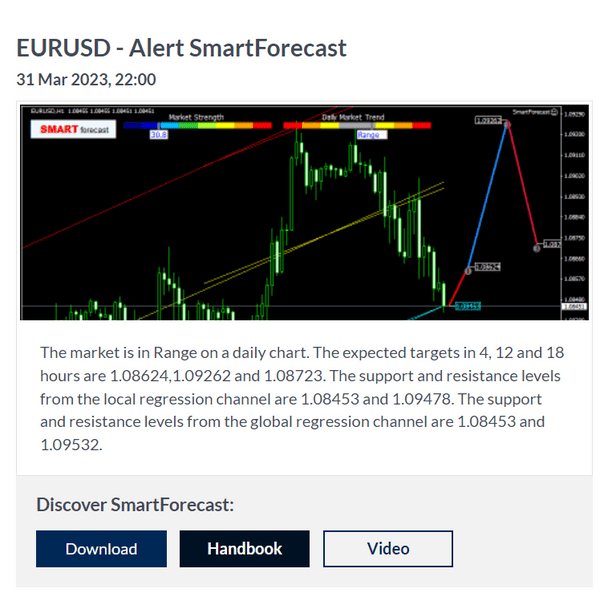 SmartLines: The Smart Way to Draw Lines
Drawing lines on your charts has never been easier with SmartLines. This tool allows you to draw trend lines, horizontal lines, and even Fibonacci retracements with ease. Plus, SmartLines will automatically adjust your lines if the price moves, ensuring your charts are always up-to-date.
ActivTrades Review: SmartCalculator: Your Trading Companion
Calculating your position size can be a headache, but not with SmartCalculator. This tool allows you to quickly calculate your position size based on your risk tolerance and the size of your account. With SmartCalculator, you can be confident that you are always trading with the appropriate risk management in mind.
SmartTemplate: Your Customized Trading Workspace
Every trader is different, and SmartTemplate allows you to create a customized workspace that suits your trading style. You can save your chart layouts, indicators, and even your preferred color scheme, ensuring you always have the tools you need at your fingertips.
ActivTrades Review: SmartPlatform: The Ultimate Trading Experience
SmartPlatform is ActivTrades' proprietary trading platform, and it is designed to provide you with the ultimate trading experience. With SmartPlatform, you can access a wide range of trading instruments, including Forex, commodities, indices, shares/stocks, CFDs, and cryptocurrency. Plus, you can trade from anywhere, anytime, with the web, mobile, and download platforms.
ActivTrades Review: Pivot Points Indicator: Your Key to Price Action
The Pivot Points Indicator is a powerful tool that helps you identify key levels of support and resistance. These levels can be used to make informed trading decisions and to set your stop-loss and take-profit levels.
In conclusion, if you're looking to enhance your trading experience, ActivTrades' "Smart" tools are a must-have. These exclusive add-ons will help you trade more efficiently and improve your overall performance. So why wait? Sign up with ActivTrades today and take your trading to the next level!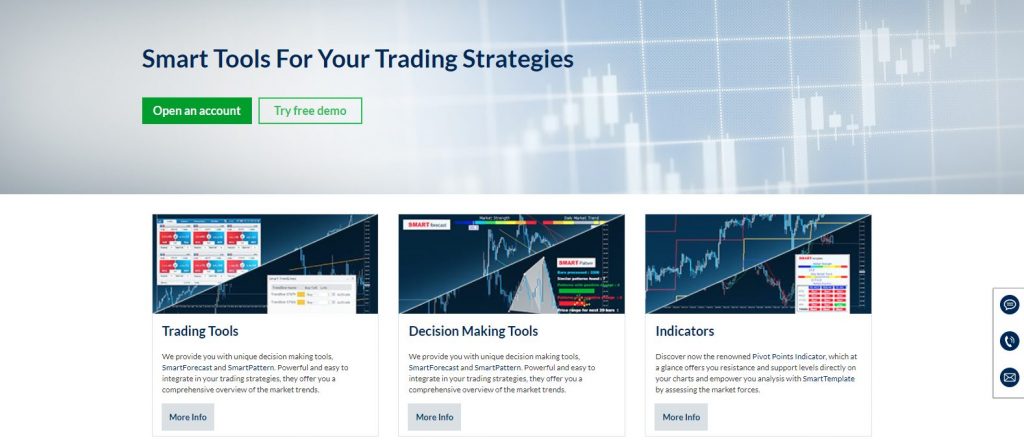 Balance Protection
ActivTrades provides negative balance protection to its retail clients with its Balance Protection Policy. This means that you cannot lose more than the balance of your account, even in volatile market conditions.
ActivTrades Review: Webinars
ActivTrades offers plenty of webinars, which are updated constantly. These webinars feature guest speakers and other experts who can help fill you in on the latest in trading. Thus, these webinars are a great way to stay up-to-date with the latest trends and strategies in the industry.
Easy Withdrawal Process
Withdrawing funds from ActivTrades is easy, and there are no broker charges for using your debit/credit card, Neteller, Skrill, or Paypal. The withdrawal can be done anytime, and it is usually carried out the same day or the next day, depending on what time you make the withdrawal. If you're using a bank transfer, the fee is 9GBP, but the time frame is the same as with the other payment methods.
ActivTrades Review: Type of Broker:
ActivTrades is a non-advisory and executioner broker, which means that the broker does not provide investment advice or recommendations to its clients. Instead, the broker executes the clients' trades on its trading platforms and charges a commission or spread for its services.
Regulation & Licensing
A Regulated Broker for Traders' Security is one of the key and most essential factors to consider when choosing a broker. This includes its regulation and licensing. ActivTrades is regulated by several financial authorities, including:
The Italian authority supervising financial markets (CONSOB)
Financial regulator in Luxembourg (CSSF)
FCA Financial conduct authority in the UK (FCA)
CMVM is the institution in Portugal
Securities commission of the Bahamas (SCB)
Securities and exchange commission in Brazil (CVM)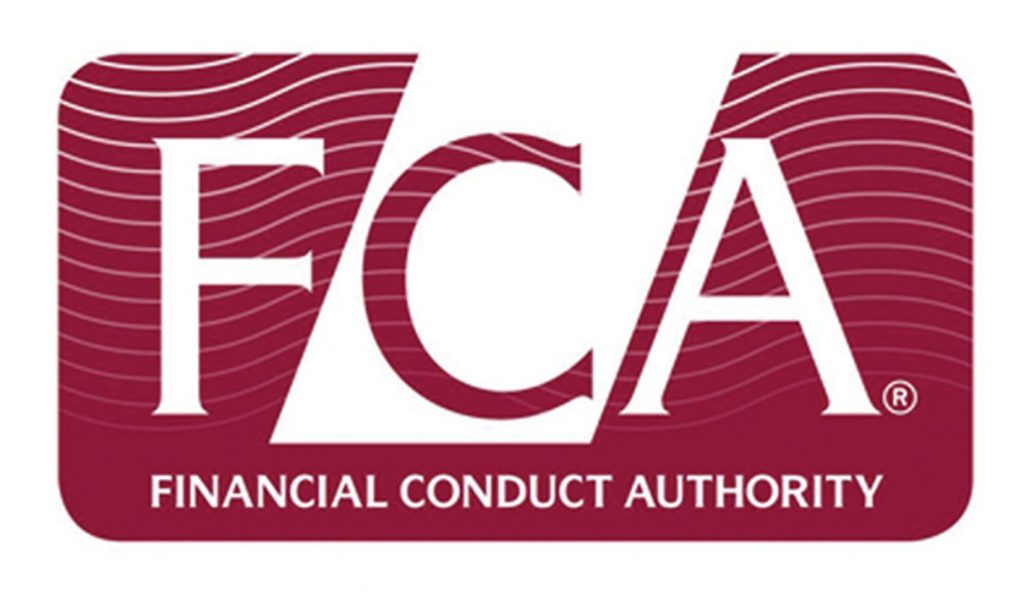 Clients Accepted from 68 Countries
ActivTrades is a global broker that accepts clients from 68 countries, including Europe, Asia, Africa, and South America. In addition, the broker provides multilingual support, which is available 24/5 to assist clients with their queries.
ActivTrades Review: A Wide Range of Trading Instruments
ActivTrades offers a diverse range of trading instruments, including foreign exchange (FX), commodities, indices, shares/stocks, CFDs, and cryptocurrencies. This means that traders can access different markets and asset classes through one broker.

Payment Types Accepted:
Convenient Payment Options ActivTrades accepts different payment methods, including credit/debit cards, bank wire transfer, PayPal, Skrill, Neteller, and sofort. This provides traders with convenient and secure options to deposit and withdraw funds from their accounts.
ActivTrades Review: Great Customer Service and Educational Tools
ActivTrades' customer service is rated highly, and this is reflected in the positive reviews. The broker also puts a lot of effort into educating its clients. It provides a range of educational resources, including webinars, tutorials, and articles, to help traders improve their skills and knowledge.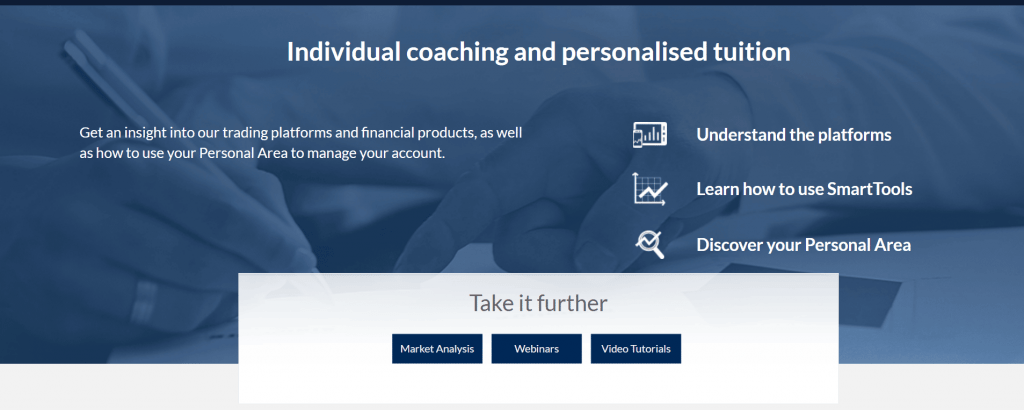 Competitive Spreads and Great Product Offering
Although ActivTrades has limited account types, it offers competitive spreads and a great product offering. Its platforms are available on web, mobile, and download, and they offer various features to enhance the trading experience. The broker also offers a range of assets, including forex, commodities, indices, shares/stocks, CFDs, and cryptocurrency.
Final Thoughts on ActivTrades
In conclusion, ActivTrades has built a great reputation over the years, and its user ratings reflect this. The broker offers great customer service, top-notch educational resources, and competitive spreads. Its product offering is also impressive, and the add-ons help improve the trading experience. If you're looking for a reliable and secure broker, ActivTrades is definitely worth considering.