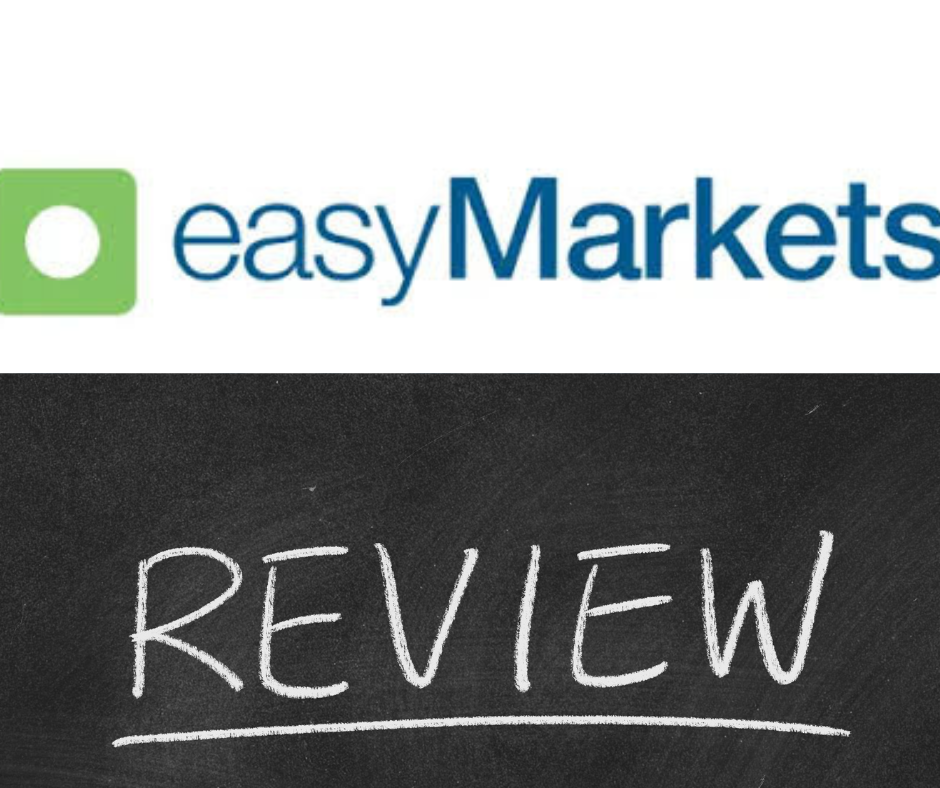 EasyMarkets Review: Pros and Cons
This easyMarkets review will discuss their licenses, safety features, and tools, so you can invest with confidence. You'll also learn about their Forex spreads and the amount of leverage that they offer. This easyMarkets review will also discuss your deposit and withdrawal options.
Introduction to easyMarkets
easyMarkets is a broker that has offices in several locations around the world, including Greece. They started doing business in 2001. In fact, they're among the first firms that offered online trading. They have retained many of their clients because of the unique features that they offer through their proprietary platform.
So, over the years, they've honed this platform to meet the needs of their clients. It's very user friendly and beginners will easily adapt to using it. easyMarkets have several locations around the world. That helps them to provide good customer care in each trader's preferred language.
They've received more than 30 awards over the years that they've been in business. These recognize their excellence in technology. They've also been awarded for their level of service and the trust that traders have in them. Their awards include:
AG Arabcom Gropu Best retail FX Provider 2010
China Financial Awards Best FX Service Provider
COTS Best Innovative Forex Platform
Fin Expo Egypt Most Trusted Forex Broker in Middle East 2022
EasyMarkets traders focus on the Forex market when they're using this platform. However, you can also trade other assets. Like many of their competitors, they have demo accounts.
So, you can learn more about the platform before trading with real cash. Their spreads are good. However, they're not as tight as some of their competitors.
easyMarkets' Regulators
EasyMarkets is based in Cyprus Greece. So, they're regulated in a tier-1 jurisdiction and a tier-2 jurisdiction. This means traders experience average risk with them. Their tier-1 license is from ASIC. Their tier-2 license is from CySEC
They're licensed to act as a broker across Europe. They meet the Markets in Financial Instruments Directive (MIFID) regulations. So, traders can invest comfortably in the European Union.
They also have several other licenses. That's because they have offices in Shanghai, Sydney, and Limassol. So, they can offer their services around the Asia Pacific region because of their ASIC license. They even have offices in the Marshall Islands. However, they are not regulated there.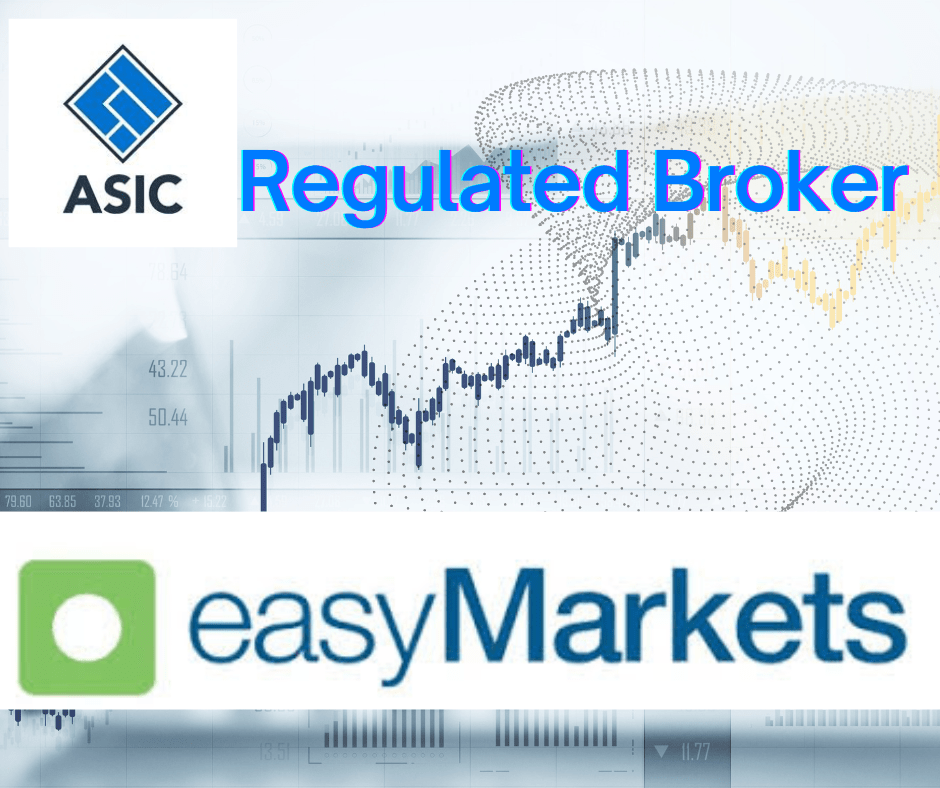 The easyMarkets demo account is easy to use. If you're new to Forex trading, you can use the demo to practice with an established broker. If you're experienced, you can use the demo as long as you like.
The demo helps you to learn how to use TradingView. However, you can also trade on MT4. So, you can quickly learn which platform you prefer. You can register for the demo account for free.
easyMarkets Review – Currency Pairs and Tradable Assets
Traders can buy or sell a few types of assets and easy markets. Their range of instruments isn't as big as some of their competitors. In fact, you can only trade a little over 250 instruments there.
So, you can't directly trade Ethereum, Bitcoin, and other cryptocurrencies. However, you can trade cryptocurrency CFDs. There are limits to this. If you are a resident of the United Kingdom, you can't trade crypto CFDs at this broker.
You can also trade on the energy market. If you like to trade metals or global indexes you can do so via this platform.
easyMarkets Platforms
easyMarkets have several platforms that you can use for trading. They have their own proprietary easyMarkets platform. easyMarkets also have mobile apps that let you trade on the go.
EasyMarkets also offer:
TradingView – best for price action trading
MetaTrader 4 and MetaTrader 5 – suitable for algorithmic trading
The easyMarkets platform is simple to use. New traders adjust to it easily.
It comes with easyMarkets' guaranteed stop loss, fixed spreads, and other features. The Inside View feature shows you market sentiment so you can tell what other traders are doing. It tells you what they're buying and selling in terms of percentages.
You can trade CFDs, forwards and options on these platforms. If you like to use technical analysis to find entry levels you can use pending orders to boost your trading.
You can use several trading platforms on the site. All of them can be used on your iOS device or your Android phone. So you can trade on the go.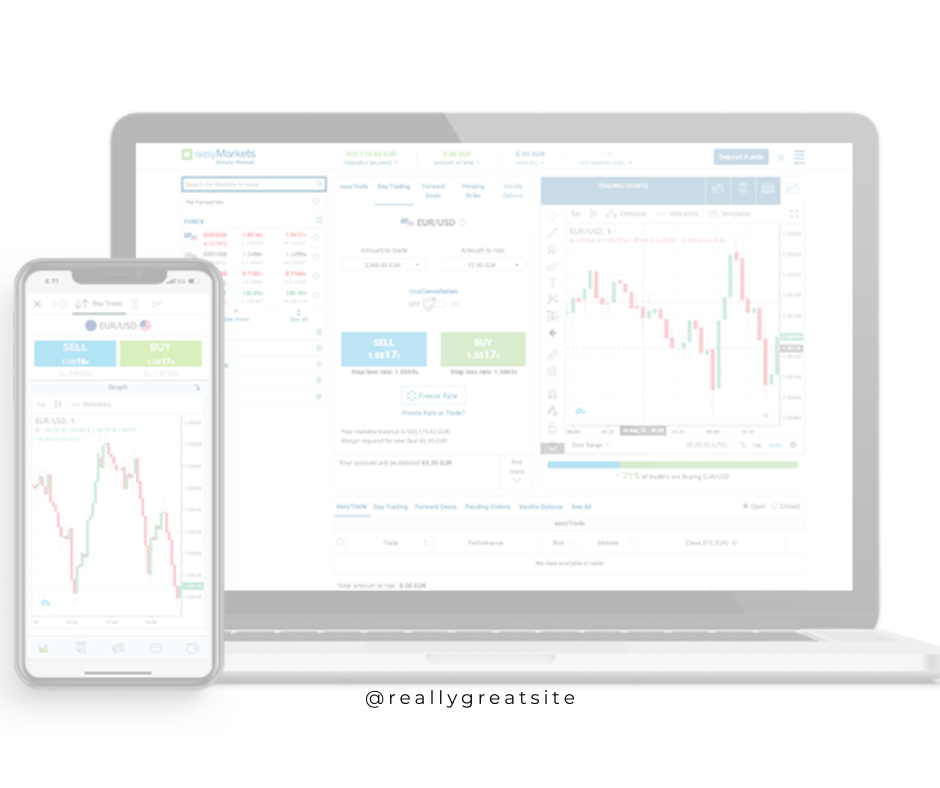 MT4 is one of the most popular options on this site. Metatrader has good customer service. It also has news in its Trading Central area. MetaTrader 4 also comes with several tools that you can use for analysis. It lets you customize its features and execute your orders instantly.
easyMarkets Review – Account Types
There are different types of accounts that you can open at this broker. You can choose from three and the level of customer service that you get will also vary according to your account type.
So, you can use MT4, MT5 or TradingView. You won't have to download the HTML5 platform since it's web based.
Their message trailer account gives you access to mt4. They also have a VIP account. The VIP account offers the most competitive pricing but you'll need to invest more. You need to deposit at least $2,500 to open a VIP account.
easyMarkets Review – Trading Fees
This broker has a fixed spread. They don't charge any commissions. As you can see in the table below, their EURUSD spread is 0.8 pips for TradingView. However, the spread for GBPUSD is 1.4 pips. The spread also depends on the platform you're using.
So, if you're using MT4 instead of their proprietary TradingView platform, the EURUSD spread is 0.7 pips. if you're using MT5 with the same currency pair, the spread is 0.6 pips.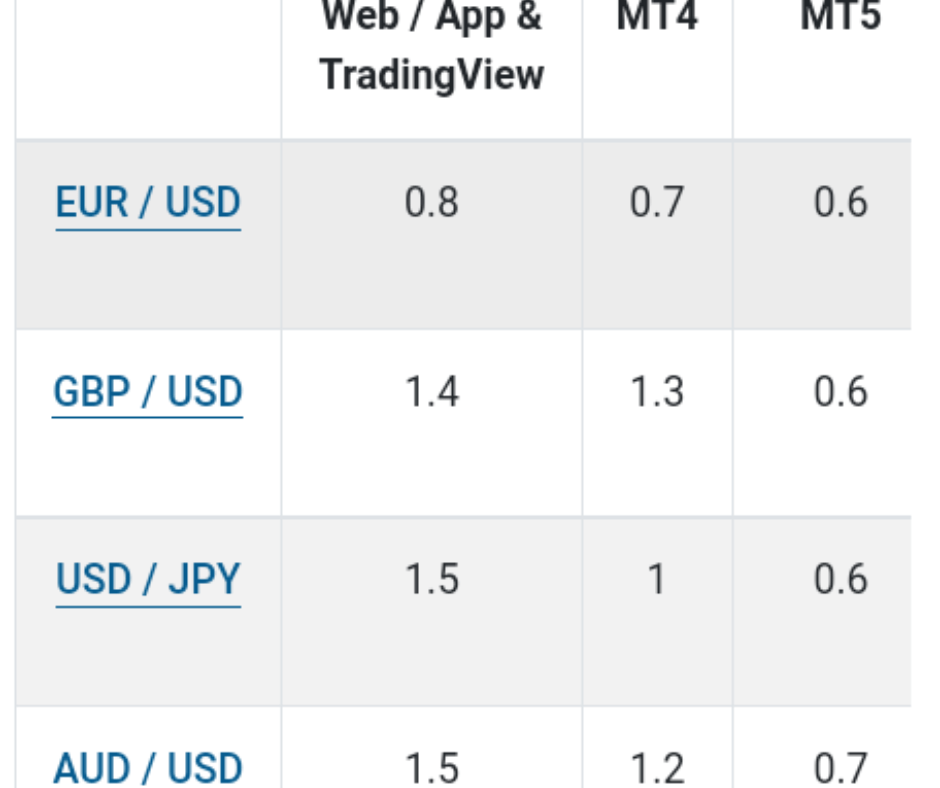 easyMarkets keeps the spread stable no matter what market liquidity is like. They've proven that they keep their word. Even during the historic bull run with Bitcoin they continued to offer the cryptocurrency. They also kept the spreads fixed.
easyMarket has fairly tight spreads. However, there are competitors with even lower spreads. For example at easyMarkets the EURUSD spread is 0.8 pip.
Despite that, many people around the world select easyMarkets because they aim to provide reliable trading conditions. Even when the market is volatile, they keep the spread fixed. Traders won't have to worry about slippage. So, you'll always be able to predict your costs.
They charge a rollover fee. So, if you hold your position overnight you'll be charged for that. Every instrument has a different fee and conditions for overnight positions.
easyMarkets Deposit/Withdrawal Options
You can fund your account in different ways on easyMarkets. You can use their online cashier to make the process easier. The online cashier is available in the Client section of the site.
You can use a bank transfer credit or debit card or e-wallet to fund your account. Skrill, WebMoney and Neteller are all accepted.
You need at least €100 to open an account. As stated in this easyMarkets review, if you would like a VIP account with premium features, you'll need a higher balance.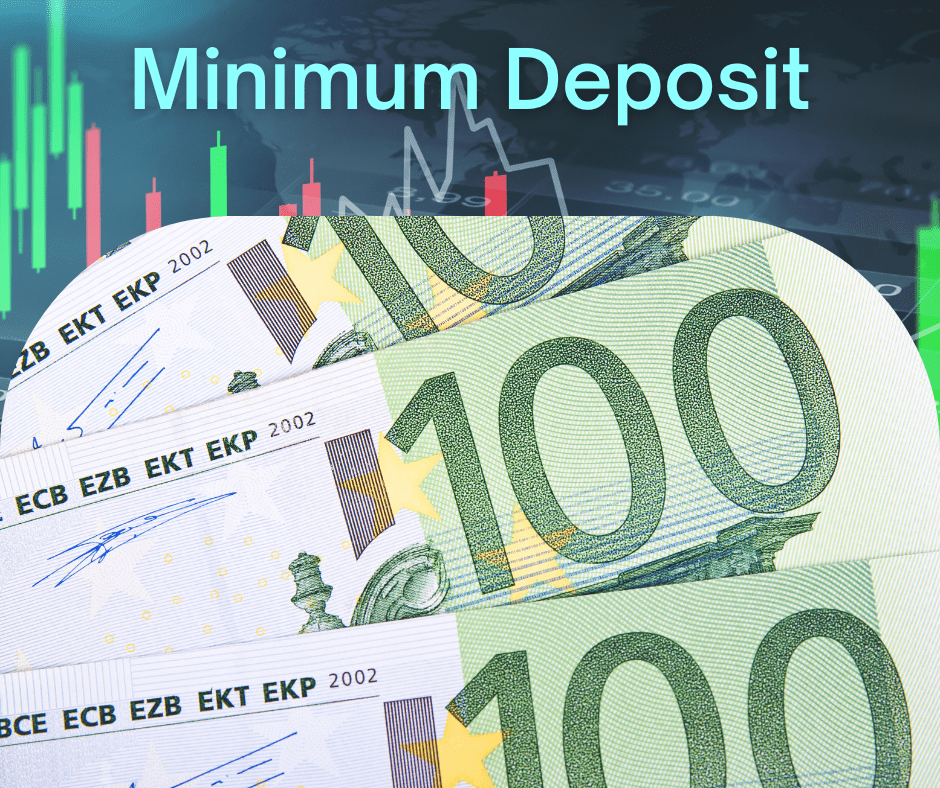 You aren't charged to make withdrawals. Withdrawal methods are similar to those for making your deposit.
You also aren't charged for funding your account. However, your payment provider might charge you fees from their side.
easyMarket Leverage
easyMarkets has good leverage. However, their leverage varies according to several factors. For example, the regulations in your geographical area will affect the type of leverage that you can get.
Your leverage will also be affected by the instrument that you're trading. If you live in Australia or another area that's governed by ASIC you can get leverage of 1:400 when you're trading major currencies. If you're trading crypto, you can get leverage of 1:50.
However, if you live in the European Union you're subject to CySEC regulations. So, your maximum leverage will be lower.
To meet ESMA restrictions, the broker will only give you leverage of 1:30 when you're trading Forex. You'll have leverage of 1:10 for commodities.
easyMarkets Review – Research
You'll get good education and research with this broker. No matter what type of account you have, you will get emails each day with technical analysis. The emails don't only benefit technical traders. If you're a fundamental trader you'll find a lot of fundamental data in each email.
easyMarkets Review – Trading Tools
easyMarkets have tools to protect you while you trade. They offer negative balance protection. So, if a trade goes badly, you won't lose more money than you have in your account. That way, you'll never end up going broke.
All traders benefit from negative balance protection. It's been a standard feature of all accounts since 2001. This feature is already included in your package. So, you won't have to pay an additional cost or request it.
This type of protection is especially beneficial for new traders. That's because beginners might not be familiar with how rapidly the Forex market can change. During news or other announcements everything can change rapidly.
Similarly, traders are also at risk during market openings. Easy markets also offers a dealCancellation feature. So, you can control your risk when you're in the market.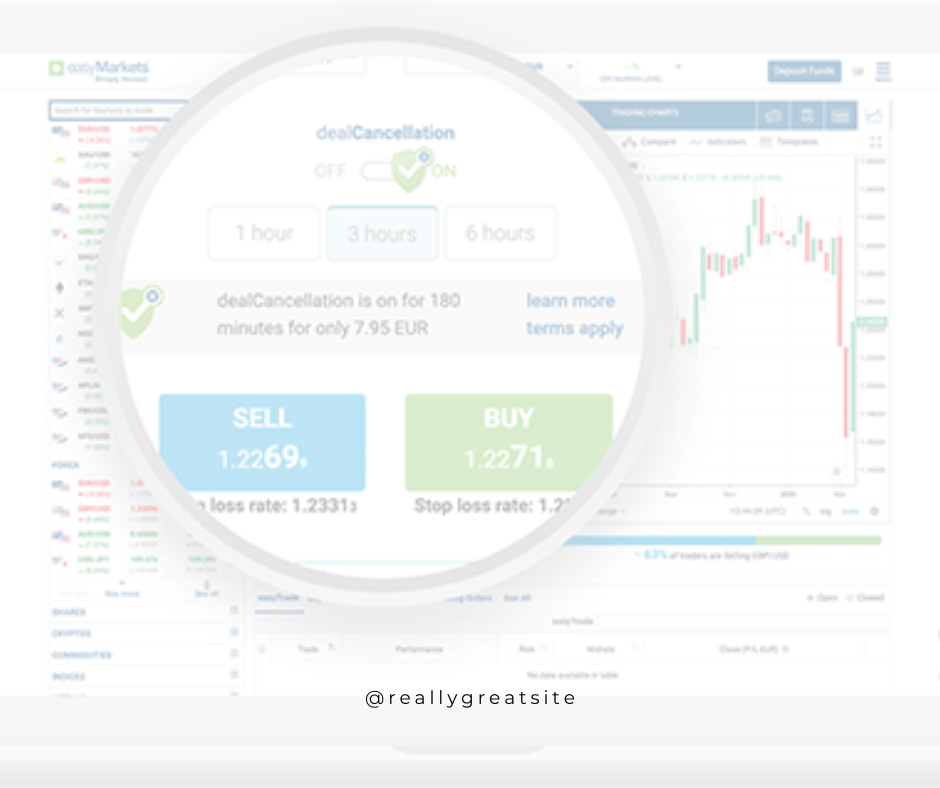 The dealCancellation tool is available for a small fee. It gives you a specific amount of time to undo a trade. You can get up to six hours. So, it lets you reclaim your losses.
easyMarkets Review – Stop Loss Guaranteed
Margin calls can also keep you from going into debt. So, margin calls will automatically close your open positions when they're dropping rapidly.
They offer free guaranteed stop loss. You can set the stop level that you like. This feature comes standard with easyMarkets' proprietary platform and their apps.
The level that you set is guaranteed to be met. It will always close your trade if the market moves against you. So, you always have a limit on the maximum risk that you'll be exposed to.
Traders can use their Market Explorer to gain insights. That tool shows you the rates for over 200 instruments. You'll be able to view these rates in real time and choose those that you want to trade. So, you can always base your trades on the latest information that they have available.
easyMarkets Secures Your Money
easyMarkets keeps their clients' cash secure in several ways. They segregate their clients' money. easyMarkets also participate in a plan which reimburses clients with all or some of their money if the company becomes in solvent.
They keep their processes constantly audited so that they can keep their licenses. So, traders know that their procedures meet the highest standard.
easyMarkets Cons
easyMarkets doesn't have a lot of cons. If you're interested in trading Forex, you'll find good research there. Their spreads could be better. However, they're still average.
The chief con is their range of assets. As stated before in this easyMarkets review, that is limited. But you can trade Forex, options, forwards and CFDs. Additionally, although they have good customers support, customer service is not available 24/7.
They only use the US dollar and the Euro as their base currencies. Additionally, their minimum deposit is a little higher than some of their competitors.
During regular market conditions their spread can also seem pricey. However it's beneficial when the market is volatile.
Final Thoughts
In this easyMarkets review, you learned that the broker is regulated and available to traders around the world. They have unique features on their platform that help you to manage risk as you trade.
They also offer good information on the platform to help with your trading decisions. You won't have to leave the site to get updates from third-party platforms.
easyMarkets has fixed spreads and a lot of features that aren't commonly found at other brokers. So, many traders are attracted to this broker because of its proprietary platform and stable prices in volatile markets. The platform is also easy to use and they offer good customer service.