Introduction
Welcome to another exciting edition of our trading robot reviews. Today, we delve deep into the Perceptrader AI review. A product of Valerie Trading, the genius minds behind the renowned Waka Waka and the Golden Pickaxe robots. Let's unpack the features, performance, and potential of this promising AI trading tool.
Setting Up Your Account
First things first, setting up your trading account with Perceptrader is a breeze. I initiated my journey with a modest $1000 in my BlackBull Markets account. The Perceptrader AI review wouldn't be complete without a mention of the user-friendly interface. It guided me in choosing the low-risk set with fixed lots of 0.01. Yes, the customization options are vast, offering settings that cater to both newbies and veteran traders alike.
Perceptrader AI Review: Trading Strategy
A standout feature in this Perceptrader AI review is the robot's trading strategy. Much like its sibling, Waka Waka, it employs a Grid Martingale system. This strategy is designed to open higher lots from time to time to recover any losses, buying at lower prices to enhance the average price point, thereby recuperating losses efficiently. It's a strategy that promises potential gains while mitigating risks.
Performance Analysis
Now, let's delve into the performance aspect of this Perceptrader AI review. I opted for the low-risk settings, a decision that has kept my account safe from significant drawdowns, proof of the robot's adaptive nature.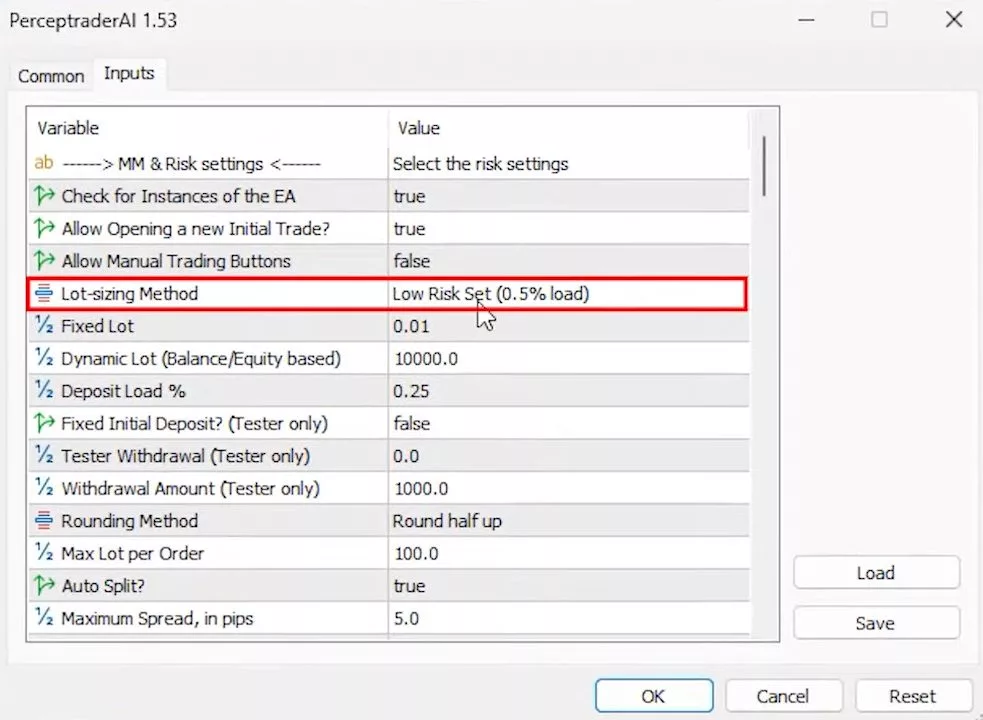 Perceptrader AI Review: MyFXBook Insights
To give you a well-rounded Perceptrader AI review, I took a deep dive into verified accounts on MyFXBook. One such account started with a humble $300 in May this year and has since soared to an impressive profit margin of over 60%, translating to $183 in earnings.
The maximum drawdown recorded was 56.93%, a figure I have luckily not come across thanks to the low-risk settings. The performance metrics from June are equally promising, showcasing a remarkable 37.6% increase, followed by a 17% rise in July.
Profit Factors
A critical part of this Perceptrader AI review is the profit factor, standing tall at 1.99, nearing the coveted 2.0 mark. This indicates a healthy profit potential, with average wins and losses standing at 4.66 and 6.38, respectively.
Perceptrader AI Review: The Genesis of Perceptrader
At the heart of this Perceptrader AI review is the understanding that this tool is a harmonious blend of the renowned Waka Waka and the futuristic AI, ChatGPT. This combination not only offers market predictions but also intelligently avoids signals from the EA, ensuring you only engage in the most promising trades.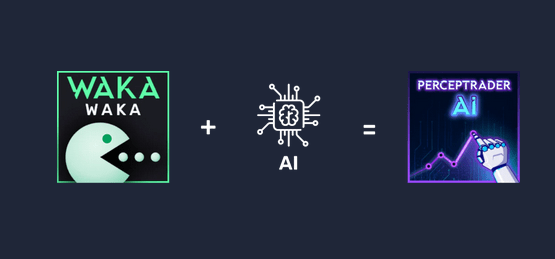 Pricing Dynamics
As we proceed with the Perceptrader AI review, it is essential to note the dynamic pricing strategy adopted by the creators. Initially launched at a price of $1080, the tool has seen a steady rise in demand, pushing its price to $1350. Interestingly, with every sale of 10 licenses, there is a $100 increment in the price, a testimony to its burgeoning popularity.
Perceptrader AI Review: Exclusive Offer
Here is the exciting part of this Perceptrader AI review – you have the golden opportunity to test this tool for a free two-week trial. Yes, you heard it right! You can explore its features extensively before deciding on its value for your investment.
The Magic of Prompts
As we delve deeper into the Perceptrader AI review, it is time to unveil the magic behind its success. The prompts. Integrated with ChatGPT and Bard, it offers the latest market data and insightful prompts on processing this data to churn out forecasts that stand tall in accuracy and reliability.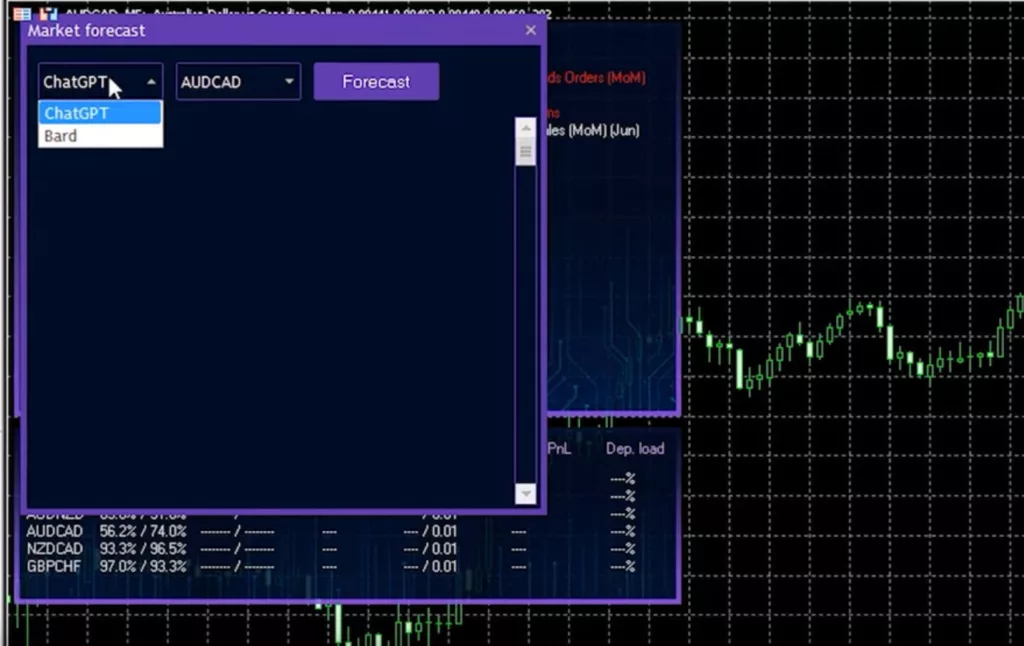 Perceptrader AI Review: User-Friendly Interface
Navigating to the market forecast section unveils options to choose between ChatGPT and Bard for various currency pairs. These include Aussie/CAD and New Zealand/Dollar. This segment of the Perceptrader AI review emphasizes the user-friendly interface. It allows for seamless navigation and operation, even for beginners.
Customization at Its Best
Further into our Perceptrader AI review, we find the customization options to be a standout feature. You have the liberty to enable predictions, choose between ChatGPT and Bard, and even select the specific symbols you wish to trade.
Perceptrader AI Review: Unique and Standard Trades
A particularly noteworthy feature that stands as a significant advantage, especially for individuals who are gearing up to take on the FTMO challenges is the flexibility to select between unique and standard trading options.
This remarkable feature is designed with the foresight to facilitate a trading experience where each individual can carve out a trading pathway that is distinctly their own. By opting for unique trades, traders can effectively craft a trading pattern that diverges significantly from others, thereby nurturing a trading environment that is as individualized as it is innovative.
Moreover, this thoughtful inclusion in the Perceptrader AI tool kit goes a long way in assuaging prevalent concerns regarding potential account blocking. It is not uncommon for trading platforms to flag accounts that exhibit very similar trading patterns. This is a scenario that can culminate in account restrictions or, in severe cases, account blocking.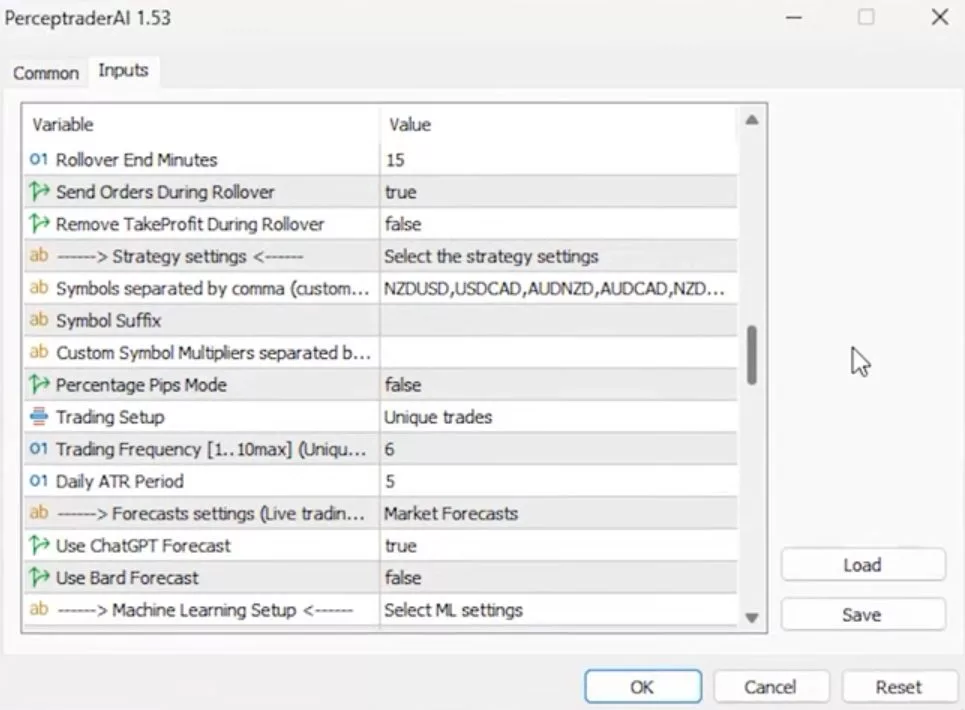 Enhanced Sense of Security and Confidence
By creating a trading environment where each trader operates with a specific trading pattern, the Perceptrader AI ingeniously mitigates the risk of encountering such unfavorable outcomes. Traders can, therefore, embark on their trading journeys with an enhanced sense of security. They can be confident in the knowledge that the distinctiveness of their trading patterns significantly reduces the likelihood of finding themselves embroiled in issues of account blocking due to perceived similarities in trading strategies with other users.
In essence, this feature not only stands as a testament to the Perceptrader AI's commitment to fostering a user-friendly trading environment. It also underscores its dedication to promoting a culture of individuality and innovation in the trading landscape. It encourages traders to explore unique trading avenues while ensuring a safe and secure trading experience. Moreover, they are free from the apprehensions of account blocking stemming from similarities in trading patterns with other market participants. This, we believe, is a pivotal step in encouraging a more diverse and vibrant trading community. Each individual is empowered to trade in a manner that resonates with their unique trading philosophy and strategies.
Perceptrader AI Review: FTMO Challenges and Perceptrader
Transitioning to the FTMO challenges, this Perceptrader AI review highlights the advantage brought about by the removal of maximum trading days. This allows you to trade freely on any challenge. Personally, I am gearing up to undertake the 200k challenge using this robot. This is a decision backed by the absence of trading period limitations. However, a prudent approach involves conducting numerous backtests to find the optimal risk settings and the duration it might take to complete the challenge.
Backtesting with Perceptrader
As we progress in this Perceptrader AI review, let's delve into the backtesting process. It is a straightforward procedure where you right-click on the desired option and select 'test'. For this review, I opted for a $10,000 account testing it over a year. The initiation is as simple as clicking 'start'.

The outcome showcased a steady balance with a minor drawdown of about 5%, a testament to the low-risk settings employed. Comparatively, the original account witnessed a 56% drawdown, underscoring the importance of choosing the right risk settings.

Perceptrader AI Review: Choosing the Right Broker
A pivotal part of this Perceptrader AI review is selecting the right broker with their low spreads. Tiered commission structure based on account size, with the potential for nearly zero spreads, is a vital aspect when trading with robots.
Perceptrader AI Review:Additional Resources
As we near the end of this Perceptrader AI review, it is worth mentioning the additional resources available. The creators offer a Telegram channel for users to stay updated. Moreover, the expert advisor is available for a free download, accompanied by a 30-day money-back guarantee, providing ample time to test the robot thoroughly.
Conclusion
In conclusion, this Perceptrader AI review emphasizes the user-friendly nature of the robot. Coupled with this, is the safety net of prop firm settings and the freedom to trade without period limitations. The low spreads offered by Blackbull Markets further enhance the trading experience.
Remember, the choice to use this robot ultimately rests with you, the trader. With a 15-day free trial and a 30-day money-back guarantee, you have a substantial window to gauge the robot's efficacy.
Remember, the link to try this fantastic tool is right below. Do not miss out on the opportunity to elevate your trading experience with Perceptrader AI. Stay tuned for more updates in our forthcoming Perceptrader AI reviews. Happy trading!
Thank you for joining us in this Perceptrader AI review. Stay tuned for more updates and happy trading!