In the vast and ever-evolving world of Forex trading, finding a reliable and profitable Forex Scalping Strategy can often feel like searching for a needle in a haystack. However, after years of experience and extensive testing, I stumbled upon a remarkable Forex Scalping Strategy with a jaw-dropping 100% win rate on EURUSD trades.
Today, I am excited to share this game-changing strategy with you all, so buckle up and let's dive into the details.
The Remarkable 100% Win Rate Forex Scalping Strategy
This Forex Scalping Strategy is straightforward, yet highly effective. Its win-loss ratio stands at a perfect 1.00, which means that every trade was profitable without a single loss. Impressive, right?
Since mid-December of the previous year, the strategy has made a very large profit of $1472 over the span of about six and a half months. And the best part is, it is not overly active, with only 19 trades opened during this period, averaging two to three trades per month.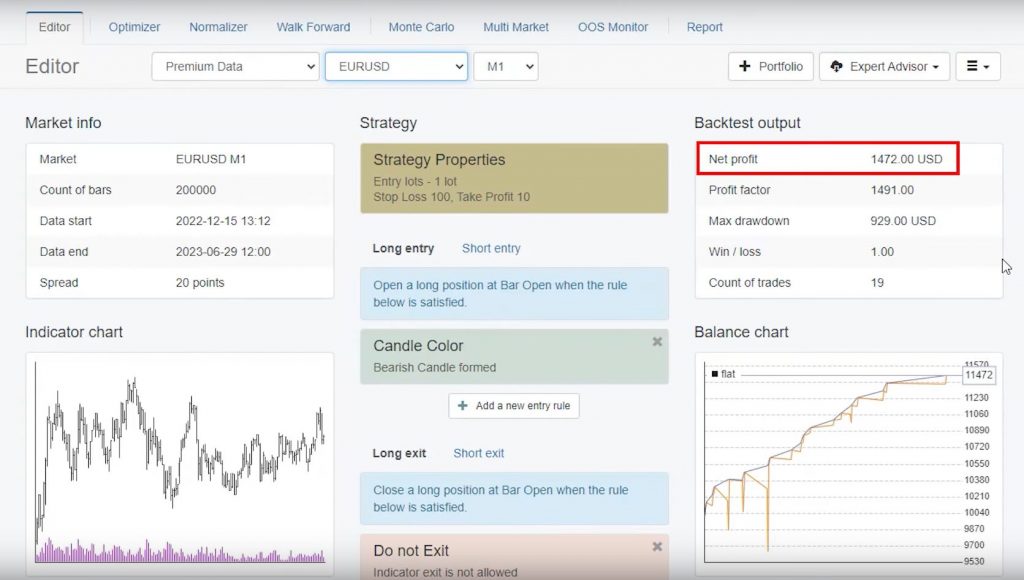 Forex Scalping Strategy: Versatility Across Currency Pairs
The brilliance of this strategy lies in its versatility. While its incredible performance on the EURUSD pair is evident, it also shows remarkable results on other currency pairs and timeframes, making it a great choice for traders across various markets.
Accessing the EURUSD Scalping Robot
To facilitate collective testing and ease of implementation, I have exported the Forex Scalping Strategy into two expert advisors – one for MetaTrader 4 and another for MetaTrader 5. You can find the download link below, giving you the opportunity to witness for yourself the power of this strategy on your demo account.
Understanding the Simple EURUSD Scalping Strategy
Let's take a closer look at how this Forex Scalping Strategy operates. First, it employs a stop loss of 100 Pips and a take profit of 10 Pips. As a scalping strategy, it aims to capture quick profits from short-term price movements.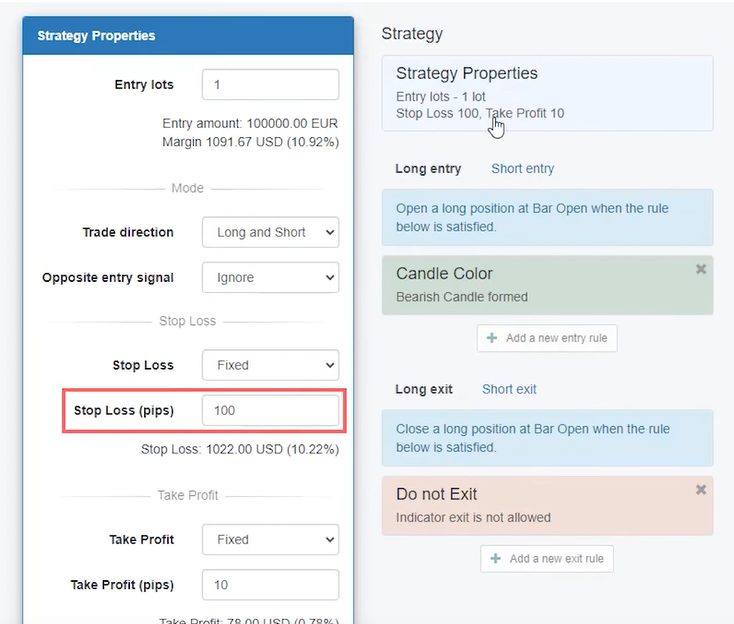 Forex Scalping Strategy: Utilizing the Candle Colour Indicator
The strategy also includes the Candle Colour Indicator to guide its entry signals. Whenever seven consecutive candlesticks form a bearish pattern, it triggers a buy signal. Conversely, if seven consecutive candlesticks show a bullish formation, it creates a sell signal.
Illustrating the Indicator Chart:
Allow me to demonstrate the Indicator Chart in action. Let's go back to the last short position trade, which was opened following seven consecutive long candlesticks. This trade resulted in a successful outcome, reinforcing the reliability of this strategy.
Similarly, the long trade executed after seven consecutive bearish candlesticks also hit its take profit, proving the consistency of the approach.
Forex Scalping Strategy: Maintaining Realistic Expectations
Though the strategy boasts an impressive track record, it is crucial to understand that there are no guarantees in the Forex market. While the take profit may not always be achieved, the backtest results from December 15, 2022, until June 29, 2023, demonstrate that no losses were incurred on the Euro Dollar.
Unraveling the Strategy's Success on Different Currency Pairs
I'll start by showcasing the strategy's outcomes on multiple currency pairs, highlighting the impressive performance that has caught my attention.
AUDCAD Currency Pair:
Upon analyzing the Aussie Canadian pair, I found that all 14 trades executed with this strategy resulted in profitable outcomes. Such a high win rate is undeniably something worth looking into in more detail.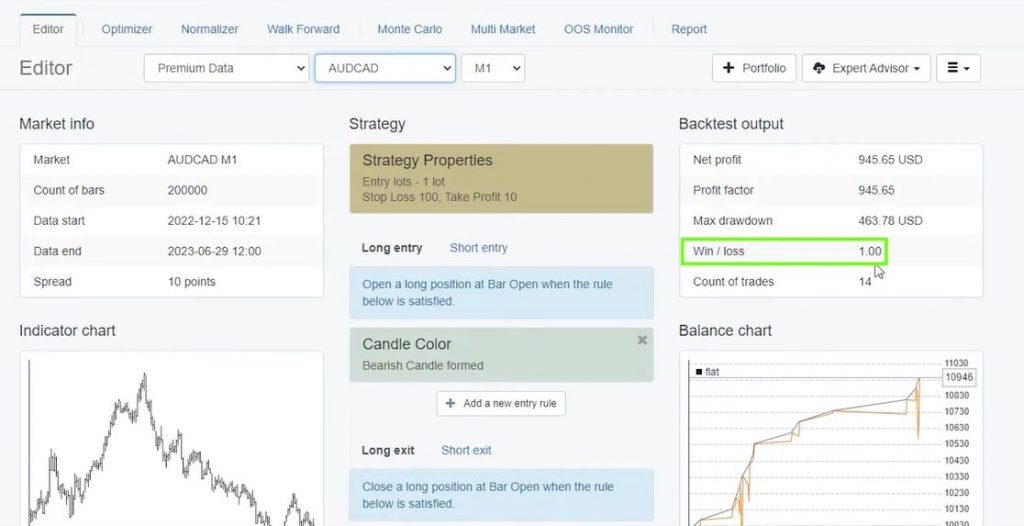 AUDCHF Currency Pair:
Although the Aussie Swiss currency pair is not one I usually trade, I considered it for the sake of thoroughness. Surprisingly, there were only two trades executed using this strategy, demonstrating that consecutive candlesticks in one direction are relatively rare for this pair.
AUDJPY Currency Pair:
Moving on to the Aussie Yen pair, it's vital to understand that the stop loss was hit four times, and the trades are currently at break-even. To improve the strategy's reliability, I'll focus on trading currency pairs that have yet to hit a stop loss.
Sharing the Forex Scalping Strategy with You
The exciting part is that I'm making this powerful Forex Scalping Strategy available to all of you, free of charge. The link to download the expert advisors for both MetaTrader 4 and MetaTrader 5 can be found in the description below. Let's join forces to test these strategies together and observe their long-term performance.
Forex Scalping Strategy: Important Tips for Implementation the EURUSD Scalping Robot
Before diving into live trading, I want to emphasize the significance of using a demo account to test these expert advisors thoroughly. This practice allows you to gain familiarity with the strategy's nuances without risking real money.
Additionally, when installing the expert advisors on a live account, it is crucial to select a regulated broker.. Their offerings, including low spreads and favorable commissions, are ideal for scalping strategies, especially when trading EURUSD Scalping Robot on the M1 time frame.
Step-by-Step Implementation of the Forex Scalping Strategy
Deploying the Expert Advisors (EAs):
To start, head back to your trading platform and navigate to the EURUSD chart. Drag and drop the EURUSD Scalping Robot onto the chart, then click "OK." Repeat this process for other currency pairs, like Aussie Canadian, by finding the desired pair, right-clicking the chart window, switching to the M1 timeframe, and adding the EA.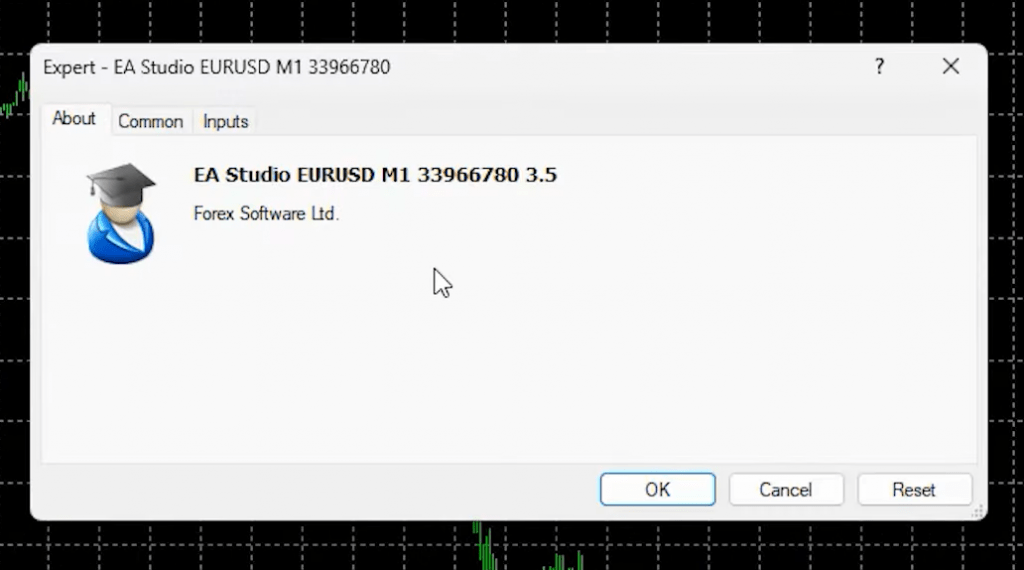 Enabling Auto Trading:
Before attaching the EAs, ensure that Auto Trading is enabled. This allows the expert advisors to monitor the charts for the specific conditions that trigger trades.
The Magic Number: Seven Consecutive Candlesticks
Now, let's delve into why I settled on seven consecutive candlesticks as the crucial factor for this Forex Scalping Strategy.
Experimenting with Different Numbers
In my pursuit of the perfect consecutive candlestick count, I conducted extensive backtesting with various combinations. I tried values ranging from three to eight consecutive candlesticks.
Discovering the Magic of Seven:
To my delight, when using seven consecutive candlesticks, the results were nothing short of magic. This enchanting number produced a flawless track record, with no losses observed during my backtesting.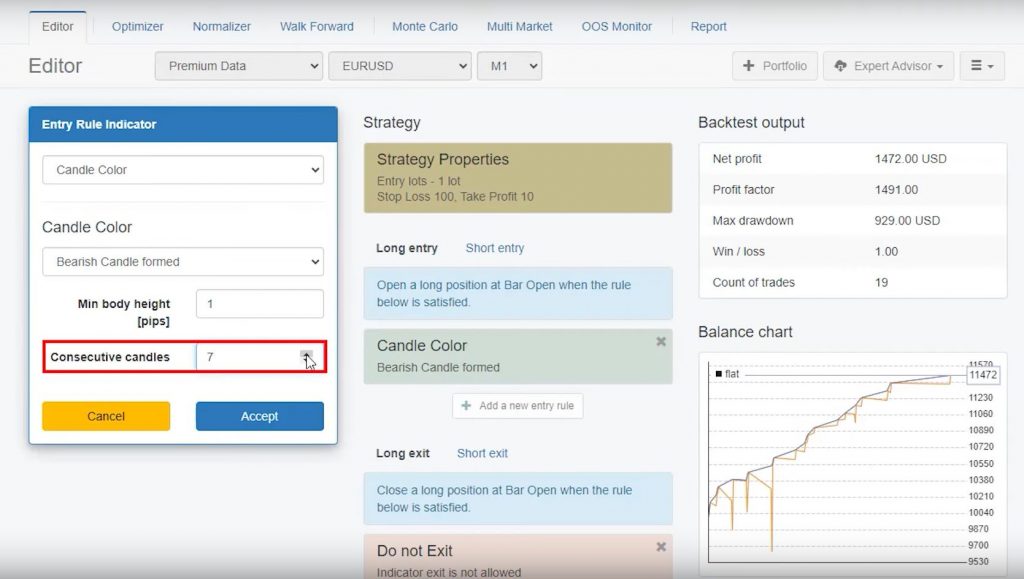 Optimal Trade Volume and Reliability:
By using seven consecutive candlesticks, the strategy demonstrated an ideal balance between trade volume and reliability. While a higher count, such as eight consecutive candlesticks, still yielded a profit, it resulted in fewer trades.
Diving Deeper into the Results
Upon implementing the Forex Scalping Strategy across multiple currency pairs, the results were consistently promising.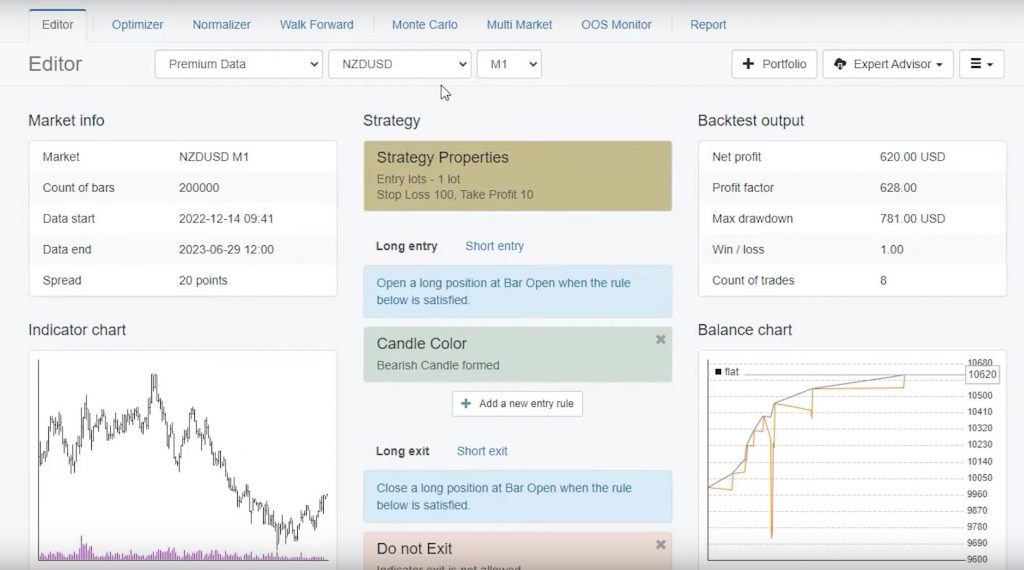 Super Simple and Consistently Profitable
Across all the tested pairs, the Forex Scalping Strategy remained impressively simple and consistently profitable.
Forex Scalping Strategy: The Experiment Continues
To further validate the strategy's potential, I have decided to conduct an experiment on one of my live accounts.
While the Forex Scalping Strategy may not be very active, using it across multiple currency pairs should produce enough trades for a useful backtest.
Calling for Your Help
As I embark on this experiment, I encourage you to join me in testing the expert advisors on your demo account. Your valuable contributions will help refine and enhance the strategy's performance.
Forex Scalping Strategy: Conclusion
The Forex Scalping Strategy's enchanting simplicity and astonishing win rate are sure to captivate traders seeking consistent profits. The magic of seven consecutive candlesticks, coupled with its versatility across various currency pairs, is a compelling reason to explore this strategy further.
Remember, always test new strategies on a demo account before considering live trading. Additionally, choosing a regulated broker with low spreads and favorable commissions is essential to maximizing the strategy's potential.
So, if you're ready to unlock the potential of the Forex Scalping Strategy and join the experiment, download the expert advisors through the link in the description, place them on your charts, and let's witness the magic unfold together. Happy trading!