XM Broker Review – Demo Account, XM Bonus & Other Key Features
In this XM broker review, we will give you a better idea about XM broker – their conditions, the XM demo account, the XM bonus system, and etc.. The XM review will cover the advantages and disadvantages a user may face if they decide to use the XM broker.
Online broking is an art which mixes skill with knowledge. Over the years, the online broking industry has seen a sea change. With the advent of technology, sophistication has increased.
There are software systems which provide the user with umpteen choices and make his workload easy. The market is replete with numerous choices, where every software company has unique selling propositions for their particular online broking systems.
XM Broker Review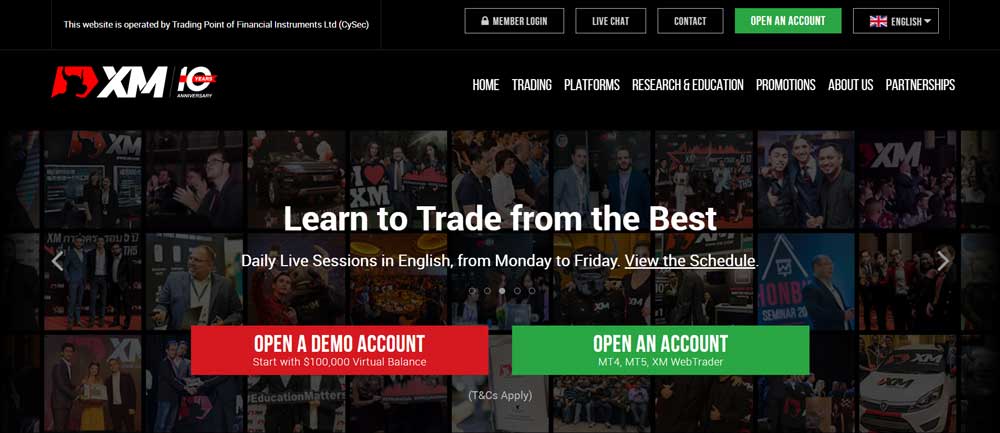 XM is an online broker that trades in online Forex and commodity trading. Their platform is easy to work with and can be used by both beginners and experienced traders.
Founded in 2009, Trading Point Holding is a global CFD and FX broker.
Before we delve deep into the XM broker review, it is pertinent to mention that CFD is a complex instrument and should be dealt with utmost alacrity and care. The possibility of losing one's investment is pretty high and it is recommended that an investor needs to have adequate knowledge before embarking on this venture.
This XM review will also be beneficial for traders who want to know more about the CFD market in general. Though not in detail, it will still give them a fair idea of what to expect when trading.
See our PDF guide with examples of CFD trading.
The XM broker is an all-round system which allows the user to view the market from all aspects. The situational awareness that the user gets by using this system will put him or her at some advantage vis a vis other investors and traders.
A quick XM review of the XM broker will give you the following advantages of using the broker:
XM Broker has the lowest CFD fee. And not just that, it has the lowest withdrawal fee too.
While other systems and companies may dither on account opening and may take donkey's years to get it up and running for you, opening an account in XM broker is fast and easy.
For the uninitiated, there are enough educational resources that will help the user understand the nuances of online broking as well as the process to operate the tool.
Bonuses and Promotions for new clients that are attractive compared to other brokers (Trading bonus is not eligible for all clients who register under Trading Point of Financial Instruments LTD and Trading Point of Financial Instruments Pty Ltd)
Tide spreads starting from 0.0 PIPs on EURUSD
Compare XM Broker with other Trusted Brokers. If you wish to find a broker with better trading conditions, please, have a look at the Recommended Brokers we have on the website.
The XM broker, however, has a few disadvantages that may act as a spoilsport. They are:
The product portfolio is quite limited and that can hamper the overall return on investment.
A larger product portfolio provides the customer with great cushion in case of a market crash. It is highly unlikely that every portfolio will suffer a downfall. Some would survive. In a limited portfolio scenario, this becomes impossible and the loss would become severe. XM Broker has focussed its entire portfolio on CFD and Forex. Hence, that is the reason why there is a dearth of diversification.
The Forex fee is merely average.
Other online brokers charge lesser than XM broker. However, that doesn't mean that they are on a higher side. XM broker charges a middling fee that may attract many and lose quite a few too.
Investors for EU clients have protection against the volatility of the market. However, there is no such provision for those with clients from non-EU nations.
This is a major disadvantage especially in a world economy which is increasingly becoming interconnected. Trade has transcended borders and with technology playing such a big role, the concept of multiple markets is gradually getting blurred.
XM Broker Regulations
XM Group is a group of regulated brokers. Trading Point of Financial Instruments Ltd was created in 2009 and it is regulated by CySEC.
Trading Point of Financial Instruments Pty Ltd was established in 2015 and it is
regulated by the ASIC.
XM Global Limited started in 2017 and is regulated by the FSC and Trading Point MENA Limited was established in 2019 and is regulated by the DFSA.
For investors, one of the interesting things to note is that XM broker is a globally available tool and the following financial authorities regulate it:
Cyprus Securities and Exchange Commission (CySEC)

Australian Securities and Investment Commission (ASIC)

International Financial Services Commission of Belize (IFSC)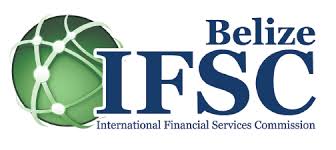 XM Broker is recognizable with the following details
The XM Broker is suitable for beginner traders because:
It has a low trading fee
The amount charged for withdrawing is $0
One has to have a minimum deposit of $5
XM broker takes not more than a day to open an account
The trader can deposit the amount with a debit or a credit card
There is also an electronic wallet available, so there are a whole lot of options
XM demo account is also available for the user
The products that are offered to the investors are Forex, CFD and stocks for clients under the IFSC
A few disadvantes might be considered as well:
The broker tools do not support many of the base currencies. XM broker does support 11 base currencies
There is a fee which is charged if the account remains inactive for long
XM Forex is one of the premier offerings of XM broker. The XM broker review suggests that traders and investors need to have a look at it since the smooth interface is a joy to use.
XM Broker Fees
We have already talked about the various fees and charges that may or may not be levied. Let XM Retail go into a bit of detail and check what the breakup of the fee is:
For assets concerning Standard & Poor (S&P), the fee levels are low. This is based on the average spread cost of 0.7 for peak hours.
For Assets concerning Europe 50 CFD, it is low since it is built into a spread of 2.6 during peak hours.
For EURUSD, the fee can be stated as Average. XM Zero accounts attract a fee of $3.5 commission per lot.
The XM broker Inactivity fee is $15 for an inactive account for One year. There off, it is $5 per month of inactivity.
If you do not want to pay commissions you can try with some of the Trusted Brokers we have on the website. Just compare two or three, and see which one would work better for you.
XM Forex Trading
For this XM review, we have looked into working with the XM Forex Trading and found out the efficiency with which the tool functions. The XM Forex Trading can be used for both beginners and veterans and is user friendly.
XM Forex Trading is one of the major instruments of the XM broker. The fee that XM broker charges for XM Forex Trading is average in comparison to the other online brokers.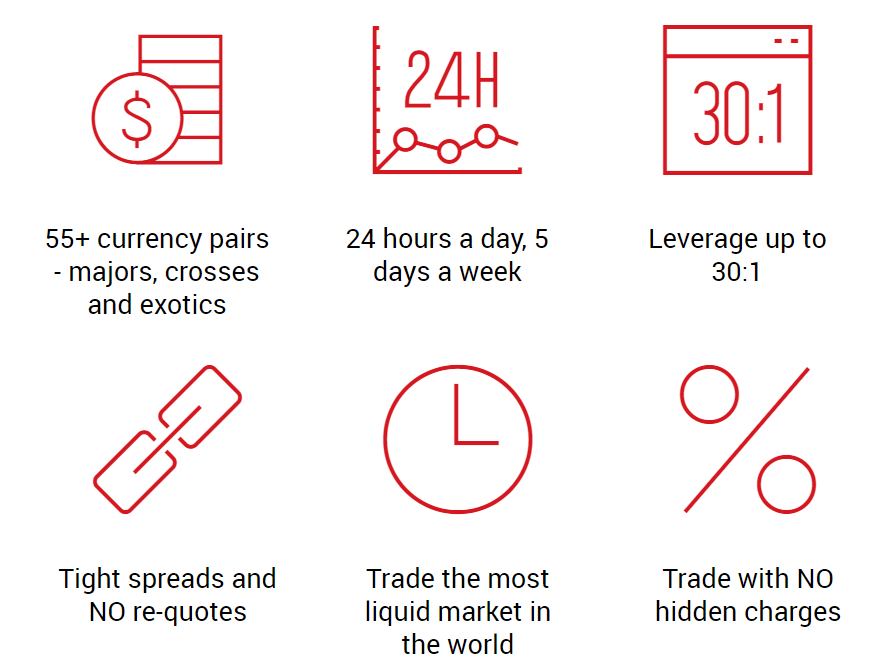 A quick example to illustrate the XM Forex fee: for assets concerning EURUSD the XM Forex fee is $17.1, XTB charges $14.8, and eToro $16.4.
This XM broker review aims to educate the user about the pros and cons of using XM broker. It is therefore quite pertinent for the trader to give the XM review a good read before plunging into the thrilling world of CFD. As mentioned earlier, CFD is an intricate maze that leaves even the most experienced dazed and depressed.
However, with time and practice, this can change. The XM broker has educational tools that spread awareness amongst its users. The education material primarily aims at beginners who are keen on learning the nuances of a complicated system.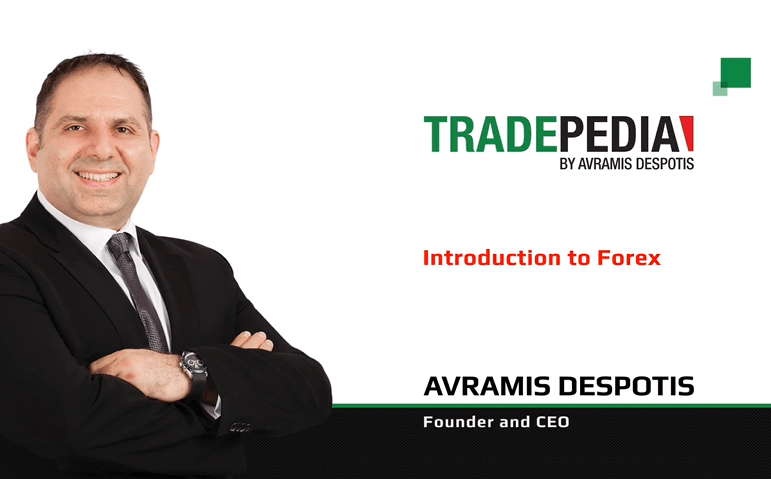 There is no non-trading fee that XM broker charges. Bank withdrawals may cost the individual $15 for amounts less than $200. As it has been mentioned earlier, there is a one-time inactivity fee of $15 for a year of inactivity. This becomes a recurring fee of $5 every month if the account remains inactive.
XM broker has grown to become a sought after platform with almost 1.5 million clients from 196 countries. It has built quite a reputation for itself over the years and prides itself as a company that focuses on customer service.
XM Demo Account
One of the customer-centric platforms that XM broker has created is the XM Demo account. The XM Demo account offers the client a demo of the activities that are possible on the platform. With an XM Demo account, the client can get acclimatized to the complicated trading system that is CFD.
So why is an XM Demo account relevant?
The XM demo account is a tool that is mainly used by beginner traders. They can use a virtual currency to trade and understand the complexity of the entire process.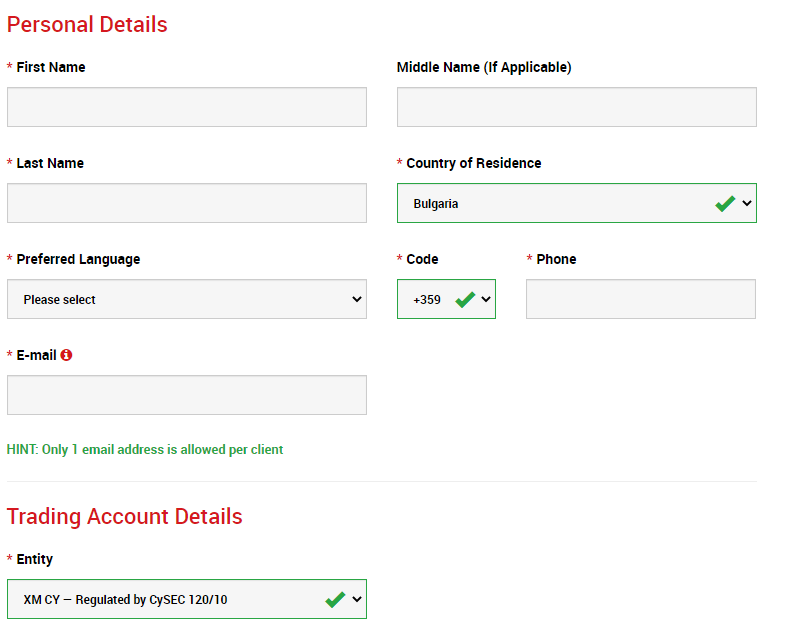 An XM Demo account is part of the XM broker's continued effort to spread awareness amongst its vast clientele. Armed with the knowledge gained by practicing on the XM Demo account the trader can now graduate to the real world and take more risks.
An XM Demo account gives the user access to multiple MT4 and MT5 trading platforms.
The XM broker review suggests that beginners register in the XM Demo account to get a feel of how the real world functions. The XM review is a guide for the new user to have a look at how the platform works. This is a vast platform which deals with Forex and CFD and provides the user with detailed insights about maximizing returns.
XM Bonus
Another interesting feature that the XM broker provides is the XM Bonus. Now one might ask what is XM Bonus all about?
Well, XM Bonus is what XM broker gives to users who sign up in the real account for the first time. The XM Bonus is the no deposit bonus for first-time real account creators. Important to remember that if traders make a profit off the bonus amount, the profit made is available for withdrawal at any moment.
The XM bonus is one of the ways XM broker advertises its platform. It has also been quite a hit amongst the trading community. XM Bonus also gives a kind of impetus to the user and acts as a motivating factor too.
XM Promotions: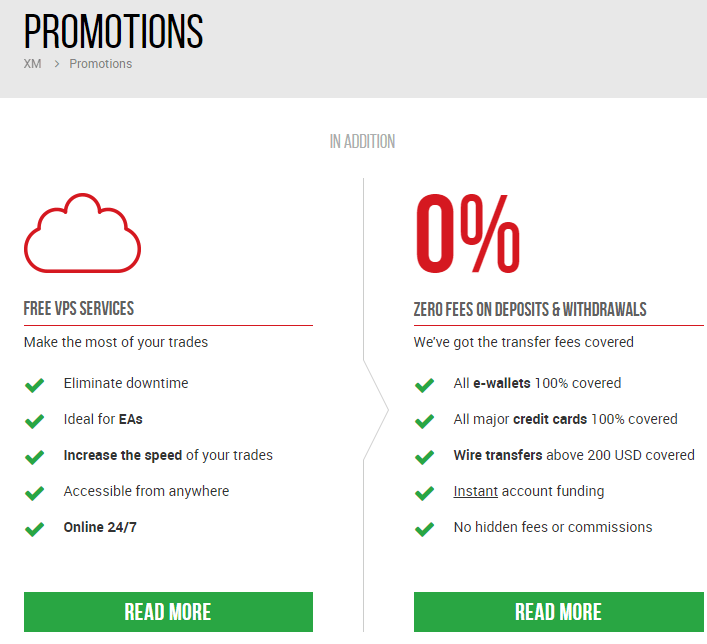 We found this quite an innovation and with the improvement of the XM platform, this marketing act will surely prove to be handy.
Users who wish to kick-start their trading session can avail of the XM bonus. However, as we mentioned before in this XM broker review, this bonus does not apply to the users who are already using the platform for a period of time.
One of the main purposes of the XM bonus is to provide the user with an XM demo account experience but with a real account. All one has to do is register and lo and behold, the application is ready to serve you.
It is important to mention that users who would be signing up for XM Ultra-Low Account, will not be eligible for XM bonus.
The XM bonus can also be used as extra credit by the traders without risking their funds. This is also an added attraction to trade on this platform. It is also an incentive for traders to register for a real account rather than an XM Demo account.
XM Broker Trading Platforms
XM Broker offers its users two trading platforms – MetaTrader 4 (MT4) and MetaTrader 5 (MT5). These trading platforms are accessible from both the real account and the XM Demo account.
Our trader Petko Aleksandrov uses the MT4 platform from XM broker but that is his personal preferance.
MetaTrader 4 is primarily a Forex trading platform. MetaTrader 5 is a trading platform that deals with multi-assets and provides users access to indices, stocks and precious metals.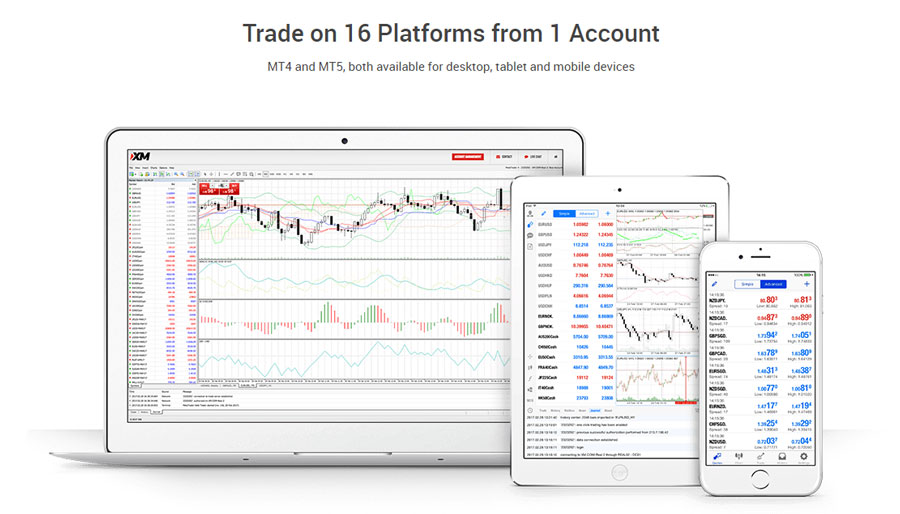 XM Trading Instruments
Though XM Broker has often been derided for having a limited portfolio, its CFD and Forex portfolio is vast. The financial instruments which are usually traded on its platforms are the following:
Forex Trading
Stocks CFDs
Commodities CFDs
Equity Indices CFDs
Precious Metals CFDs
Energies CFDs.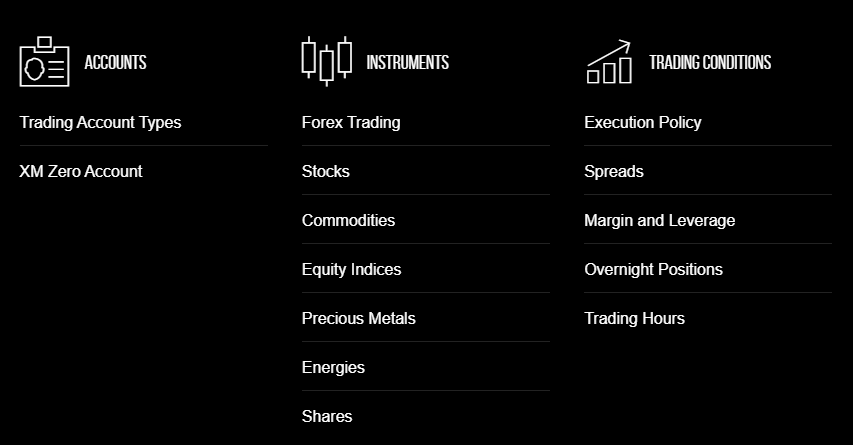 XM Forex is also available for 55 pairs which include the following:
XM review has noted that XM broker does not offer any binary options or futures and traders need to be aware of that.
XM Broker Mobile App
For the intrepid trader who wishes to trade on the go, there is the XM Mobile app which is available on both Android and iOS phones.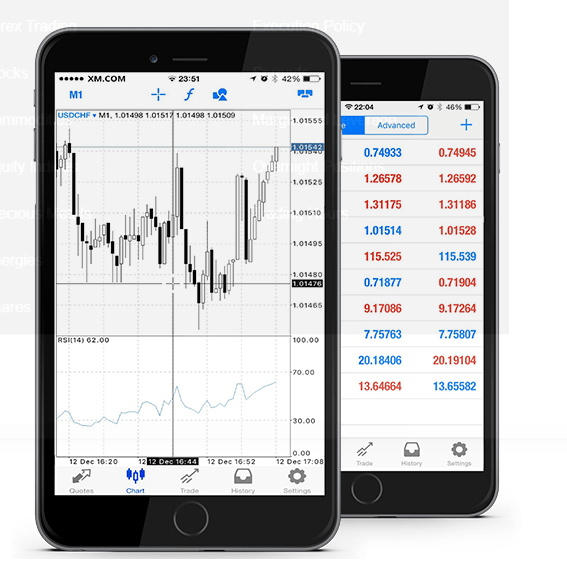 It is an extremely well-built app with a smooth interface and user-friendly controls. The login procedure is easy and secure too. There is fingerprint recognition, that allows a user to log in using the fingerprint.
The XM broker apps are extremely functional applications and allow the user to monitor trading activities on the go. One can also trade while being mobile. The desktop application allows a one-click trading method for both PC and Mac.
XM Account Types
One of the prime areas of emphasis for the XM broker review is to make traders aware of the benefits they would get whilst trade with XM broker. The XM review is all about providing them with information concerning both the pros and the cons that they may face when they use the XM Broker.
There is a variety of account types to choose from. Traders can opt from a plethora of accounts and continue trading on the XM Broker platform.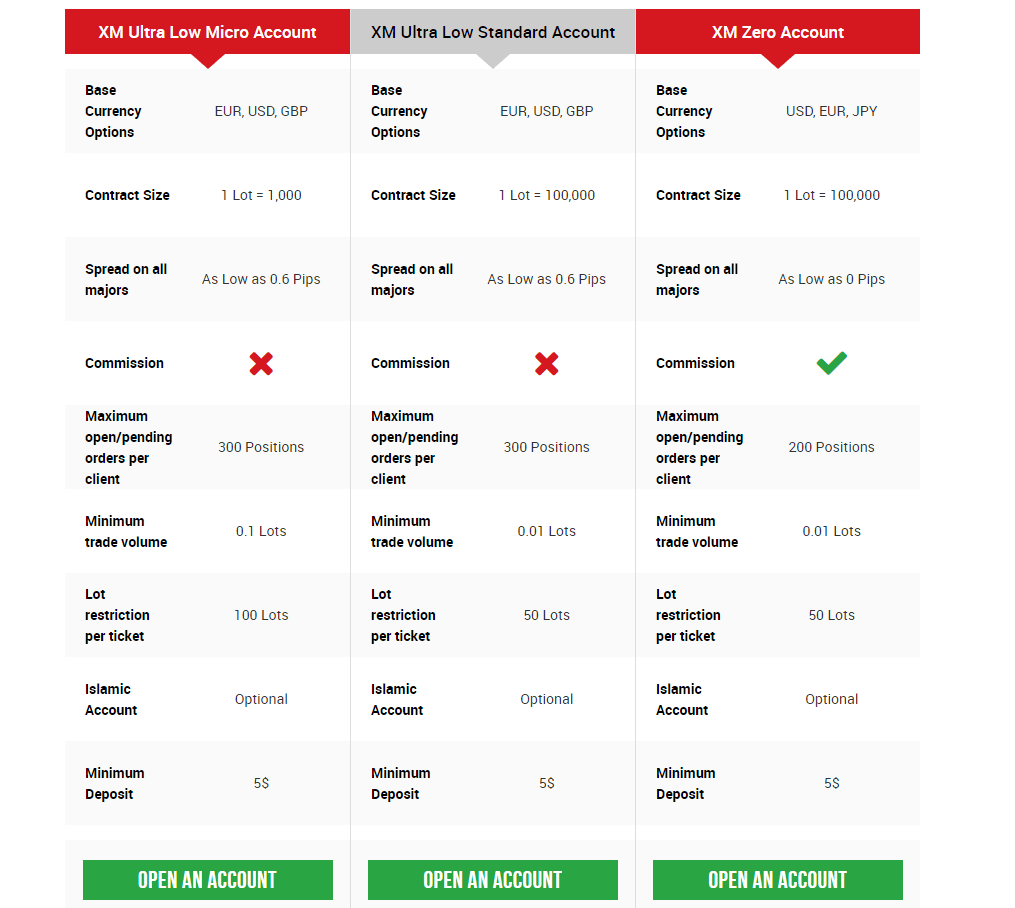 XM Broker Review – Opening an Account
The registration at XM does require a few documentation as proof. XM broker usually follows the normal KYC regulations. Documented proof for residence also needs to be provided.
XM Ultra Low accounts require a deposit of $5 while XM zero accounts require a minimum amount of $5
There are numerous ways to make a deposit. A user can deposit money through all the major debit or credit cards, electronic payment methods, bank transfer et al.
Deposits can also be made in any currency which will then be converted into the currency which the user had selected as the base currency. This entire process is automated.
For withdrawals, 24 hours is the processing time. Also, no fee is charged when money is being taken out of the eWallet.
XM Broker Educational Sources
As stated before in this XM review, one of the key features of XM broker is the amount of educational material it provides to its users. XM Broker is a social platform that loves to interact with its registered users.
It regularly hosts webinars to educate its young crowd as well as beginners. The company has a team of instructors who are tasked to train users in operating the platform as well as gain knowledge about the domain.
XM also has a well-staffed research team that regularly publishes research and technical analysis. This analysis is helpful both for the beginner and the experienced trader. It gives a lot of understanding of the subject and helps traders make informed decisions.

One of the disadvantages of using XM broker is that the customer service is only available from Monday to Friday. This limits the amount of interaction between the users and the platform. Then there are licensing laws that forbid traders from certain locations from opening an account.
XM review does not find any security flaws with the website. Personal data is secured and data accumulated by the user over a period of time is stored in protected databases. The privacy policy of the XM broker is extremely clear about the usage of personal data and any breach that would be dealt with utmost sincerity.
The countries from where traders cannot use XM Broker are:
United States of America
Canada
Israel
Iran
Final Words
The XM broker is an effective tool for trading in Forex and CFD. Its award-winning MetaTrader 4 provides the requisite technological muscle. Overall, the XM broker is an excellent choice for both the beginner and the experienced trader.
If you want to compare more Forex brokers, go back to the Brokers Page.