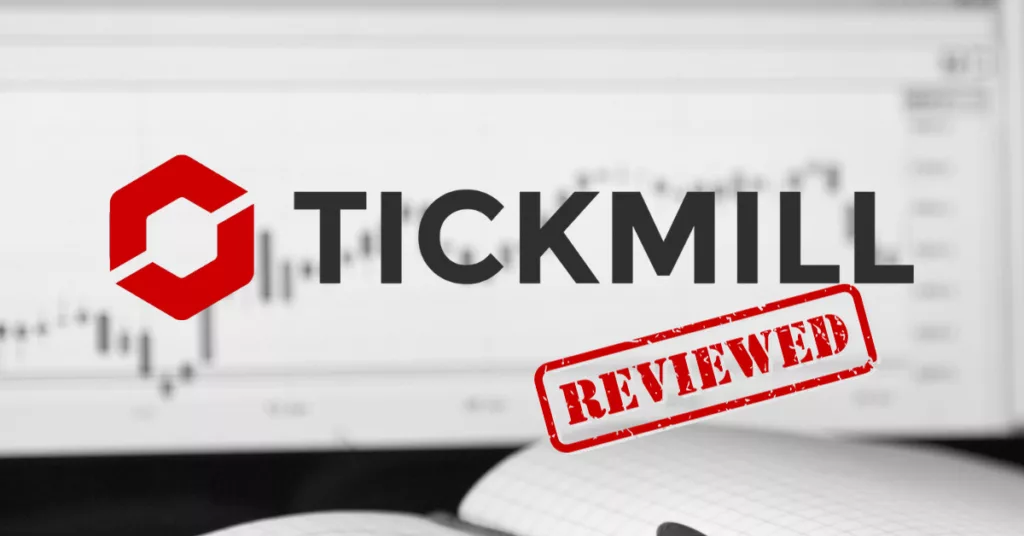 ---
In the vast world of online trading, finding a reliable broker is vital, and today, we embark on a detailed exploration of Tickmill, a notable player in the Forex trading domain. We carefully wrote this Tickmill broker review to give you a clear understanding of every part of the platform.
Overview: The Remarkable Growth of Tickmill in the Trading Domain
Established in 2014, Tickmill has impressively evolved from its initial stages as a nascent trading platform to its current stature as a major force in the global Forex and CFD brokerage landscape. The firm, located in Seychelles, has done well in the tough trading world mainly because of its smart choices, like offering low forex fees and making deposits and withdrawals easy.
Beyond these offerings, what truly sets Tickmill apart is its unwavering commitment to its users. They design every part of their service to focus on the user, making sure traders of all experience levels have the tools and resources to succeed.This dedication to empowering traders is further exemplified by their state-of-the-art tools, comprehensive educational resources, and real-time data insights, all aimed at enhancing the trading experience.
Tickmill Broker Review: Regulation
Tickmill strongly follows transparency and security because of its clear set of rules and guidelines. This commitment is not just a mere statement. It follows rules from many global regulatory bodies. The UK's top-tier Financial Conduct Authority (FCA) especially makes sure traders' money is safe and the broker works with clear and responsible standards.
Furthermore, Tickmill's global presence is further solidified by its regulation under other well-known financial jurisdictions. These include the Seychelles Financial Services Authority (FSA). In addition, the Federal Supervisory Authority in Germany )BaFin), and the CONSOB in Italy. Each of these regulatory bodies has its own stringent standards and rules. This ensures that Tickmill operates with the utmost integrity and professionalism, prioritizing the interests and security of its traders.
In addition to he regulatory bodies mentioned above, Tickmill is also regulated by the ACPR in France and the Financial Sector Conduct Authority (FSCA) in South Africa.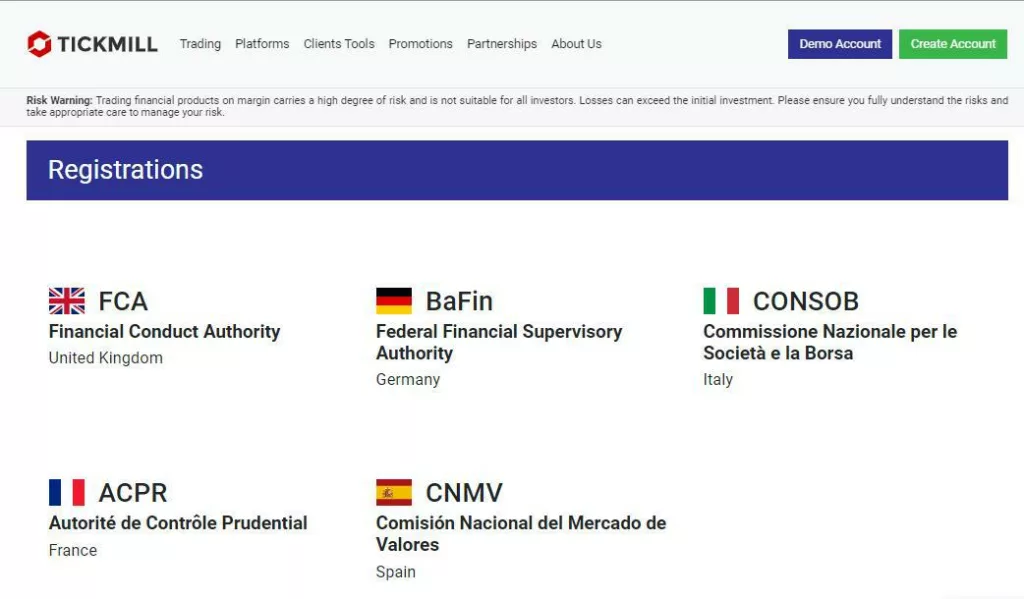 Service Quality
Tickmill stands out in the trading industry due to its exceptional service quality. They offer a wide array of trading platforms to cater to the diverse needs of traders. One of the most notable platforms is the widely recognized MetaTrader, which has been a favorite among many traders for years. However, Tickmill doesn't stop there. They continuously strive to innovate and introduce new platforms that are designed to meet the changing demands of modern traders. This dedication to innovation and improvement is evident in their recent introduction of the Signal Center. This tool is a game-changer for traders, providing them with real-time trading signals.
The Signal Center is not just any ordinary tool. It combines both human expertise and AI-driven analysis to provide traders with actionable insights. This means that traders can now make more informed decisions without having to sift through endless news and data. Each trading idea presented in the Signal Center comes with a detailed analysis. This is further is broken down into concise bullet points. This ensures that even traders who are just starting can easily understand and benefit from these insights. Furthermore, the Signal Center offers suggestions on entry and exit points, making it easier for traders to strategize and maximize their potential returns. With tools like this, Tickmill confirms its commitment to giving traders the best resources to succeed in the trading world.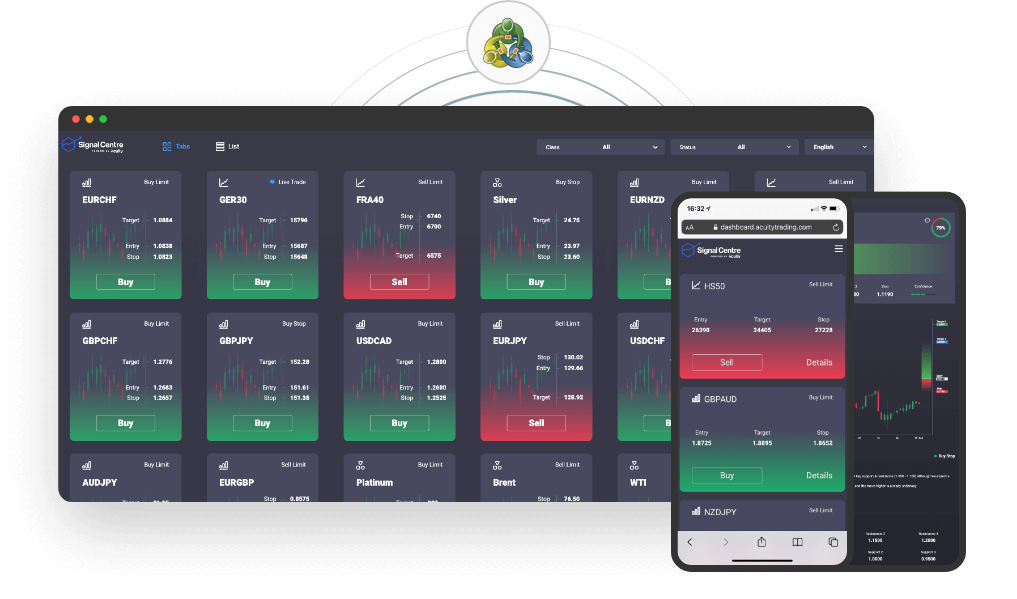 Tickmill Broker Review: Countries the Broker Operates In
Tickmill, a famous trading company, leaves its mark on many continents with a big global presence. Their impressive international presence showcases their dedication to reaching traders from various parts of the world. However, while they operate in many countries, there are certain places where they can't operate due to specific regulatory restrictions. Countries like the USA and North Korea have certain rules and regulations in place that prevent Tickmill from offering their services there
Trading Platforms
Tickmill offers a wide range of trading platforms, catering to the diverse needs of traders worldwide. Among their offerings, MetaTrader 4 (MT4) and MetaTrader 5 (MT5) are the most recognized and trusted by many. These platforms have been the backbone of many traders' strategies for years. However,
Tickmill doesn't just rely on these classics. They are always on the lookout for innovative ways to serve their clients better. This is evident in their introduction of platforms like the MetaTrader WebTrader, which allows traders to access the platform directly from their browser without any downloads. Additionally, they offer MetaTrader version specifically for Mac users. This ensures that everyone, regardless of their device, can have a seamless trading experience. On top of these, Tickmill has also rolled out their proprietary mobile app. This app is tailored for today's traders who are always on the move, ensuring they can trade efficiently and effectively, no matter where they are.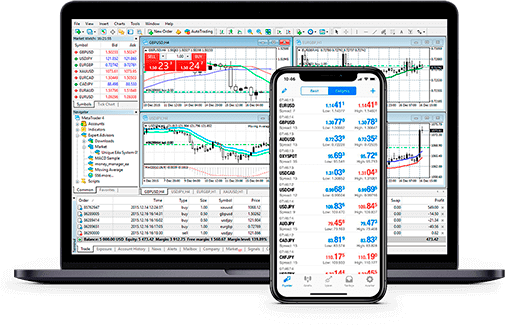 Tickmill Broker Review: Trading Tools
Tickmill is deeply committed to empowering traders, and this commitment shines through in the diverse and advanced trading tools they offer. One of their standout tools is Autochartist, a cutting-edge pattern recognition software. This tool automatically scans the market, identifying potential trading opportunities based on technical analysis. It's like having a personal assistant that constantly analyzes the market for you, pointing out potential trades.
But that's not all. Tickmill also offers API connectivity, which is a fancy way of saying that traders can easily connect Tickmill's platform with other third-party platforms. This feature is super useful for traders who use multiple tools and want them all to work together seamlessly. Another highlight is the Advanced Trading toolkit package, which is powered by FX Blue. This toolkit provides traders with a bunch of additional features and tools, making their trading experience even more efficient and effective. All these tools are designed with one goal in mind: to give traders the best possible resources to succeed in the market.
Educational Resources
Tickmill places a strong emphasis on education, believing that an informed trader is a successful trader. They've built an extensive library of educational materials to ensure that traders, whether beginners or experts, have access to the best resources to enhance their trading skills. This library includes a range of materials such as detailed live courses, easy-to-understand eBooks, visually appealing infographics, and weekly webinars conducted in multiple languages.
These webinars are especially beneficial as they cover a wide range of topics and are often led by industry professionals. Additionally, Tickmill has taken their educational efforts a step further with their YouTube Masterclass series. This series is spearheaded by industry experts and provides traders with deep insights into various trading topics. Whether you're just starting out or have been trading for years, this series offers valuable lessons that can help improve trading strategies and decision-making.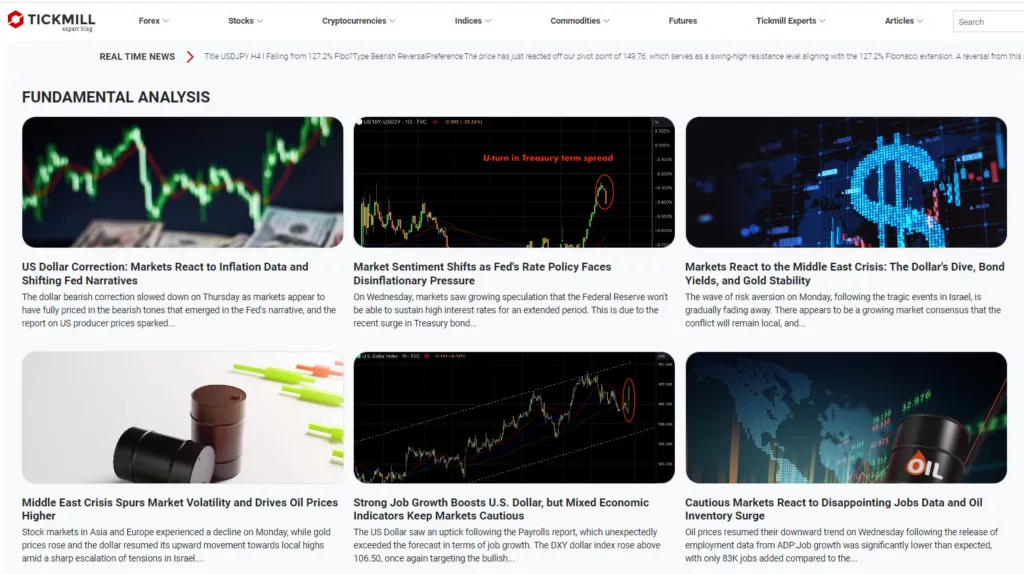 Tickmill Broker Review: Trading Markets
Tickmill provides a broad range of trading options for those interested in the financial markets. They offer opportunities to engage in CFDs, which are contracts that allow traders to benefit from price changes without owning the underlying asset.
These CFDs encompass various markets such as forex (currency trading), stocks (company shares), stock indices (collections of stocks), commodities (like gold or oil), and bonds (loans to companies or governments). Additionally, Tickmill offers options and futures trading, which are other methods to capitalize on market predictions
Trading Accounts & Fees
Tickmill has designed its account structure to meet the needs of different types of traders. They offer a "Classic" account, which is perfect for beginners or those new to trading. This account doesn't charge any commission, which means traders don't pay extra fees when they trade.
However, the difference between the buying and selling price, known as the spread, is a bit higher in this account. On the other hand, Tickmill offers "Pro" and "VIP" accounts. These are meant for more experienced traders or those who trade a lot. Both these accounts have lower spreads, which can save money in the long run. They also charge a commission, but in return, traders get more features and tools to help them trade better.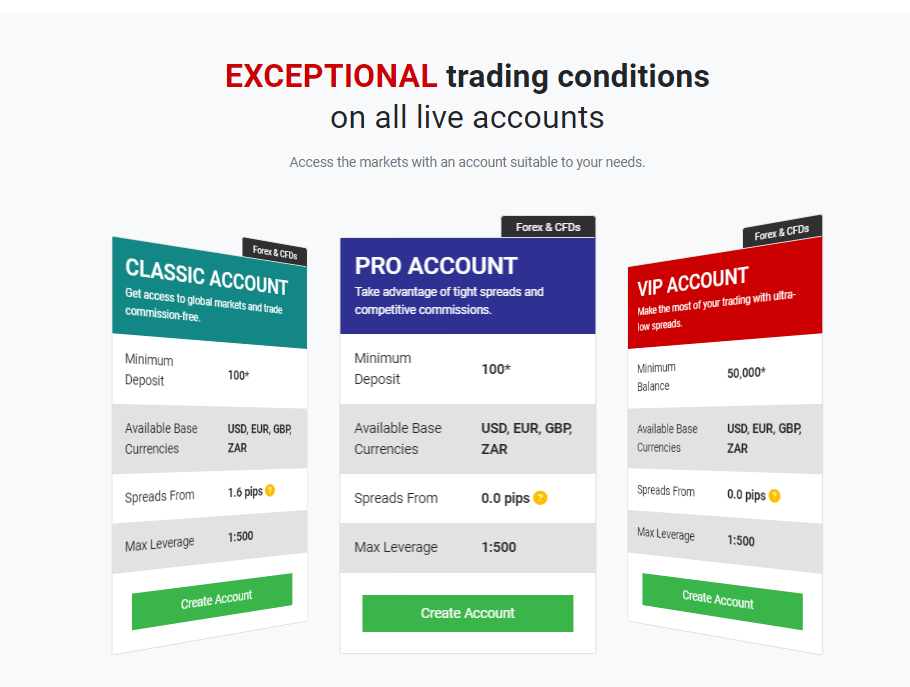 Tickmill Broker Review: Deposit & Withdrawal Options
Flexibility is key when it comes to financial transactions, and Tickmill delivers on this front. Traders can opt for a range of deposit and withdrawal mechanisms. The include Bank Transfers, Crypto Payments, Visa and Mastercard, Skrill, Neteller, Sticpay, Fastpay, UnionPay and WebMoney.
Customer Service
Tickmill is known for its strong focus on customer service, combining both efficiency and deep knowledge to assist traders. They offer support through various channels, making it easy for traders to reach out when they have questions or need assistance.
Traders can contact them through phone, email, or chat, ensuring that their concerns are addressed quickly. This multi-channel approach is a testament to Tickmill's dedication to serving its clients effectively. Support is available 24/5.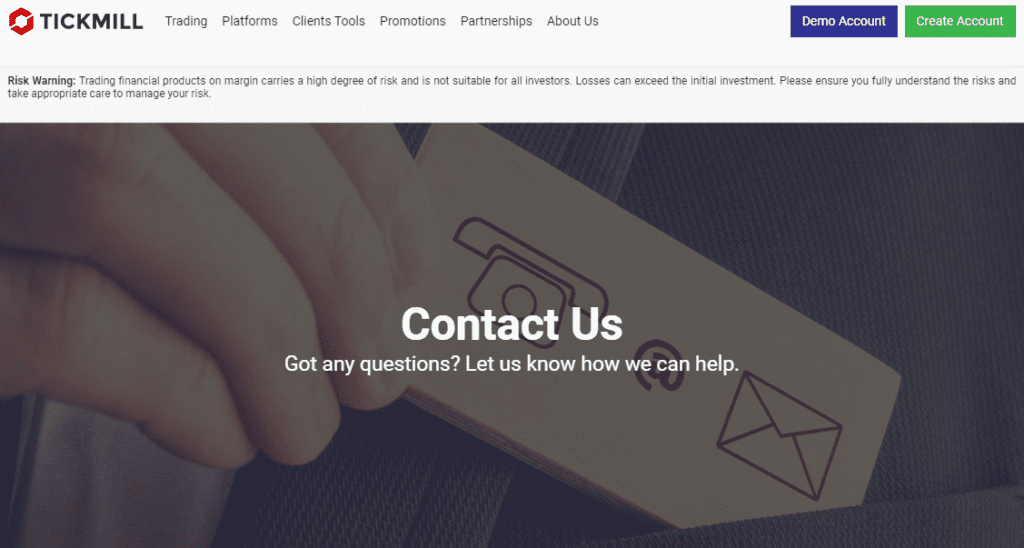 Tickmill Broker Review: Pros & Cons
Pros:
Multi-jurisdictional regulation ensures security.
A vast array of platform offerings.
Competitive pricing structures tailored for different trader profiles.
A treasure trove of educational resources.
Vast deposit and withdrawal options
Many trading instruments available for all traders
Cons:
Customer support, while efficient, isn't available on weekends.
US Citizens and residents are unable to trade with the broker
Conclusion and Verdict
Tickmill stands out in the trading world due to its vast range of offerings, competitive pricing, and a strong dedication to helping traders succeed. They have created a space where traders, whether beginners or experts, can find tools and opportunities that are both affordable and effective.
One of the things that makes Tickmill unique is their innovative approach to trading. They offer a variety of platforms and advanced trading tools that are designed to give traders an edge in the market. This commitment to innovation and excellence ensures that traders have the best resources at their disposal.