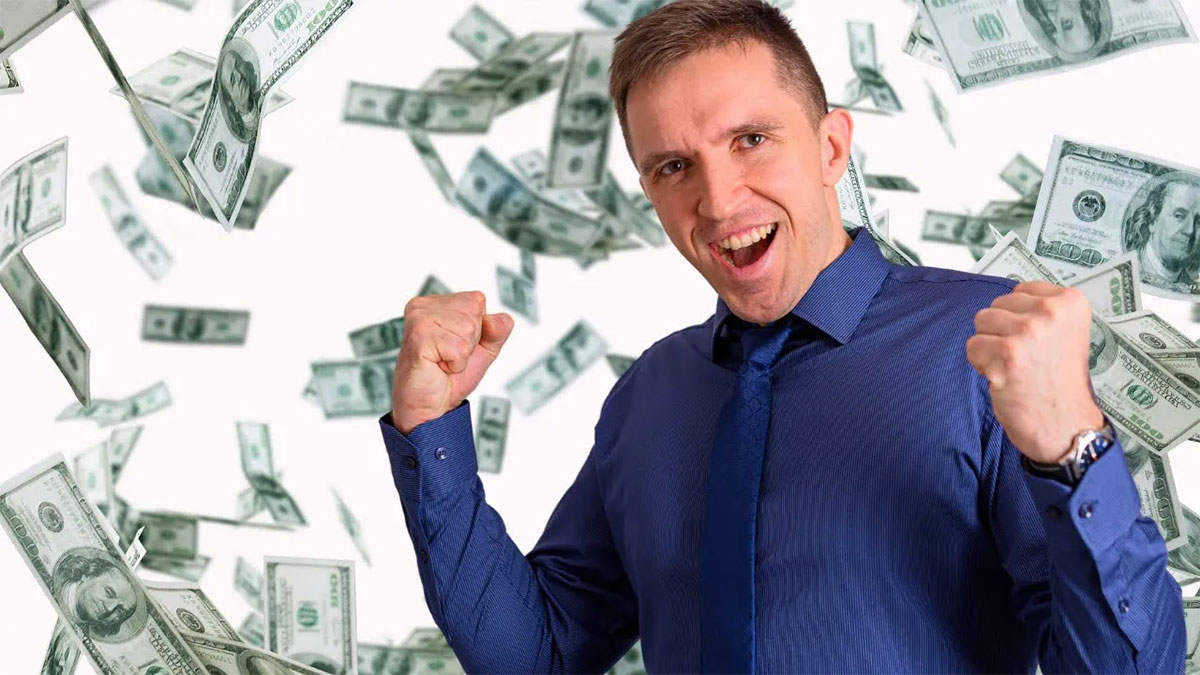 NFT millionaire stories can inspire people of all ages. The NFT niche has a daily volume of over $5 million. Even teenagers are making millions with NFTs.
Your earning potential isn't limited by your age. This makes NFTs attractive to investors who don't want limits placed on them that seem very difficult to overcome.
It's important for all investors to know what they can achieve with this kind of asset. However, everyone won't make millions from just one NFT. So, you might earn a steady income from NFTs if you take the time to understand how the market works and implement what you learn.
If you're the parent of a talented teen, you can encourage them to be a player in this market. They might start making millions. However, just as with any type of crypto asset, it's important to do your due diligence with NFTs.
If you buy an NFT, there's no guarantee that you'll be able to sell it for a higher price. Similarly, some vendors try to make it appear as if lots of people are interested in their NFT. So, they place bids on the art from a number of addresses. If you're purchasing an NFT, ensure that it's one that really interests you. Also ensure that you investigate all of the other bids completely.
Do people really make millions with NFTs?
Do real people make millions with NFTs? You may have heard of a millionaire or two. However, they may seem like professional artists.
For example, the most expensive NFT to date was The Merge. The artist who created this NFT is known as Pak. The work was sold for $91.8 million.
The Merge wasn't purchased by a single person. Around 30,000 collectors now own this artwork, although they don't physically have it in their possession. However, they all came together to pay for it.
The second most expensive work of art in this category is Everydays: The First 5,000 Days. This NFT sold for close to $69.3 million. It was created by Beeple, an artist whose name has almost become synonymous with NFTs.
Who is Beeple?
Beeple is one of the most well-known NFT artists in the world. Even if someone has never purchased an NFT before and has no knowledge of how to open their own account on a crypto exchange, it's likely that they know the name of this artist. His real name is Mike Winklemann and he's an American.
Beeple has made the business news, the art news and flooded social media channels. Born in 1981, Beeple is known for animations and other forms of digital art that contain an element of satire. People all around the world who never paid much attention to NFTs, the Metaverse or crypto before, started paying attention when Beeple's work sold for over $60 million.
Beeple's NFT millionaire stories and stories of other artists have had a significant impact. They've encouraged many people around the world to become more involved in investing in crypto assets.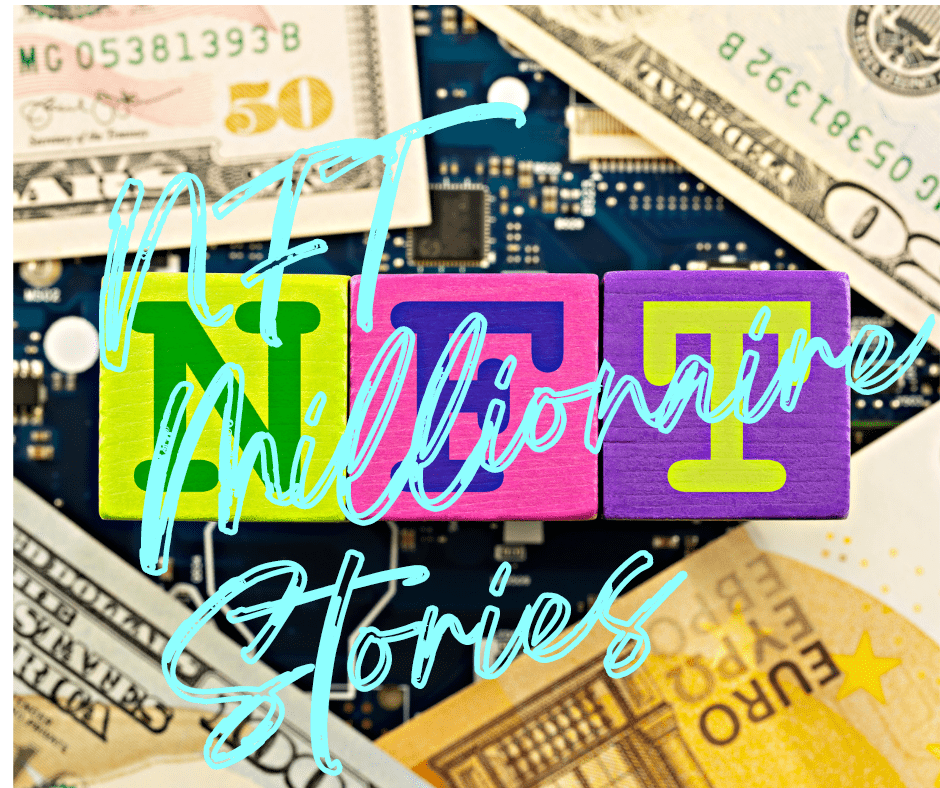 Regular, undiscovered yet talented artists are also making money. Some artists are formally trained in oils, watercolors and mixed media. However, others are graphic designers who are comfortable using digital design methods.
The success that Beeple is enjoying is not an isolated incident. This article will present more NFT millionaire stories. Some of these artists have sold NFTs consistently each year. If you're an investor who is interested in diversifying their crypto assets, you should learn more about the pros and cons of NFTs.
NFTs Offer Opportunities to Everyone
Teens are responding quickly to NFTs. So are other artists who were already selling their art on Etsy and other online platforms. Some of them are barely old enough to drive to the bank.
Jaiden Stipp is a 15-year old artist from Washington, USA. His debut NFT artwork first sold for 20 ETH. At that time, that was $30,000. It traded for $60,000 after that.
After his initial success on the blockchain, Jaiden created more NFTs. Since then, he has earned enough to help his parents pay off their mortgage. He has also helped them to pay off their cars.
How do NFT artists make money?
Many NFT artists are already familiar with digital art. For example, they might post drawings online. Some may design graphics for online clients. It's easier for them to start making money from the Metaverse.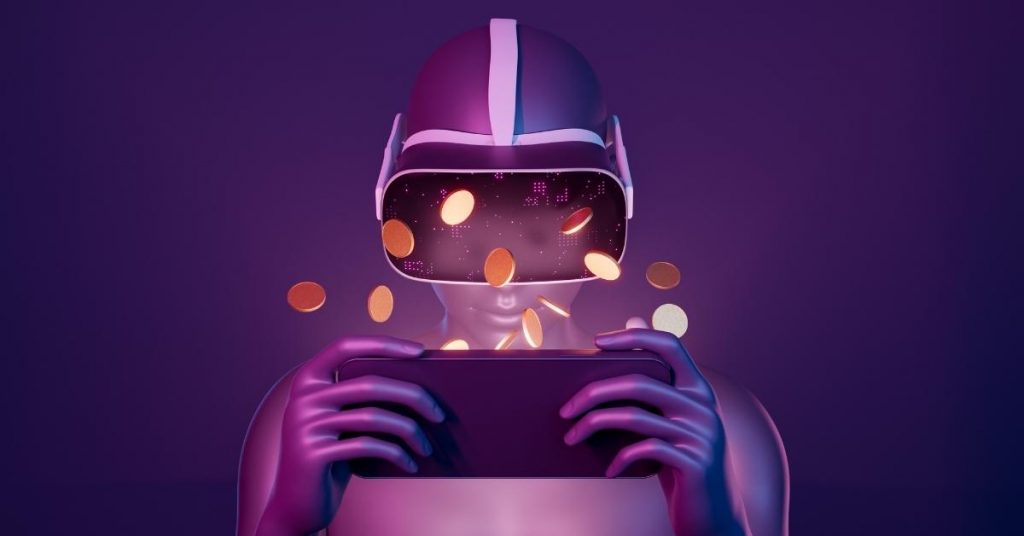 You can change any artwork to a non-fungible token. This is an NFT. Here at EA Trading Academy, we've given a few tips on creating NFTs. So, you'll need to choose a blockchain.
Some bidders like to purchase work that speaks to them on a personal level. However, others go for artists with a brand. So, consider all of this carefully as you're creating your own artwork.
After you've made your NFT, you'll need to make it available for purchase. People will want to bid on it. Bidding helps sellers to get the highest price that the market has to offer.
There are many NFT marketplaces. However, you can choose any one that suits your needs.
Well-known NFT platforms include:
Crypto.com
DecentraLand
Opensea
CryptoKitties
Digital Wallets
You'll also need a digital wallet for payment. MetaMask and Coinbase have good reputations and they're popular options for traders who need wallets.
After people start bidding on your artwork, you might be in the money. You can sell the work whenever you choose to. Sellers can store their earnings as crypto. You can exchange that for a fiat currency, such as USD or JPY.
Some of the Best NFT Millionaire Stories Involve Auction Houses
Auction houses track their most profitable sales of traditional art. Similarly, marketplaces that specialize in NFTs monitor, support and encourage artists who make a sizable profit
The most expensive work in this category for 2021 was created by Beeple. This artist also created another NFT that was sold for $29 million. This was called Human One.
Christie's was the auction house that was involved in the bidding for Human One. This is interesting for several reasons. For example, it shows the connection of the mainstream art world to NFTs.
By having Christie's facilitate the bidding, just as they would art by Rembrandt or Bearden, Beeple and other NFT artists receive further validation. It shows that NFT art is an important asset that will increase in value, just as traditional art on canvas has been for a long time.
NFT Millionaire Stories Show There is a Market for NFTs
When Human One sold for 28.9 million in 2021, it showed that Beeple's prior success with NFTs was repeatable. In that same year, many other artists made millions from NFTs.
For example, CryptoPunk #3100 sold for $7.67 million. This was equal to 4,200 ETH at that time. CryptoPunks was one of the first NFT collections in the Metaverse. It was made long before NFT collections became as popular as they are known. Creators released it on the Ethereum blockchain in 2017.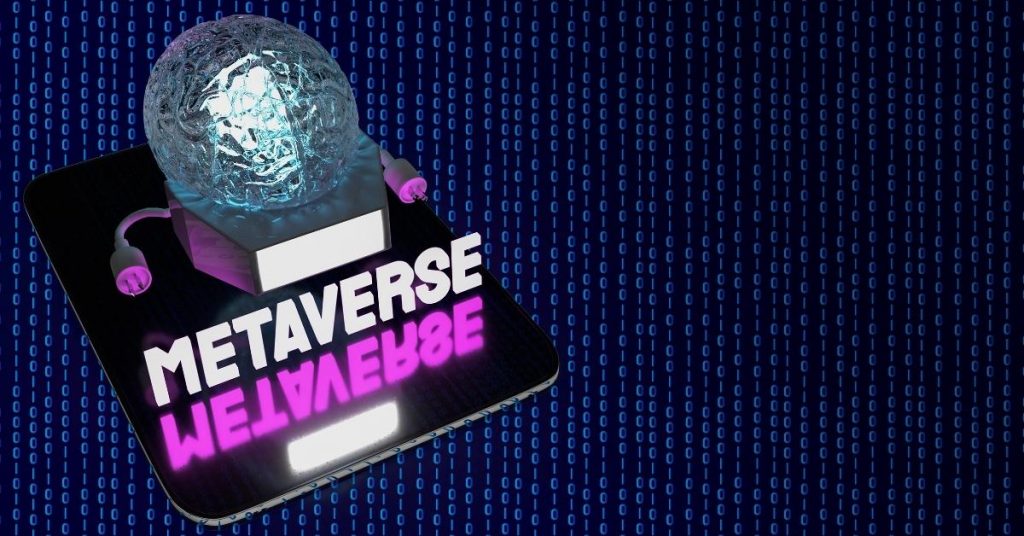 Which major auction houses engage the NFT market?
In addition to Christie's, auction houses such as Sotheby's and Phillips' have also decided to facilitate the sale of NFTs. Sotheby's sold a record 7.3 billion in art in 2021 and 100 million of that came from NFTs. The Bored Ape Yacht Club was one of the most notable lots at Sotheby's. It was a bundle of NFTs. It sold for 24.3 million.
As I mentioned before in this article, auction houses such as Philips' have also expanded their range to include NFTs. Mad Dog Jones has sold work through Phillips'.
This Canadian artist was able to enter the history books with that sale. He is now the most expensive living Canadian artist. His single most expensive artwork is Replicator. It sold for $4.1 million in 2021. This and other NFTs connect with people on an emotional level.
Bidding for Replicator lasted two weeks. Replicator was Phillips' first NFT. An anonymous bidder bought it.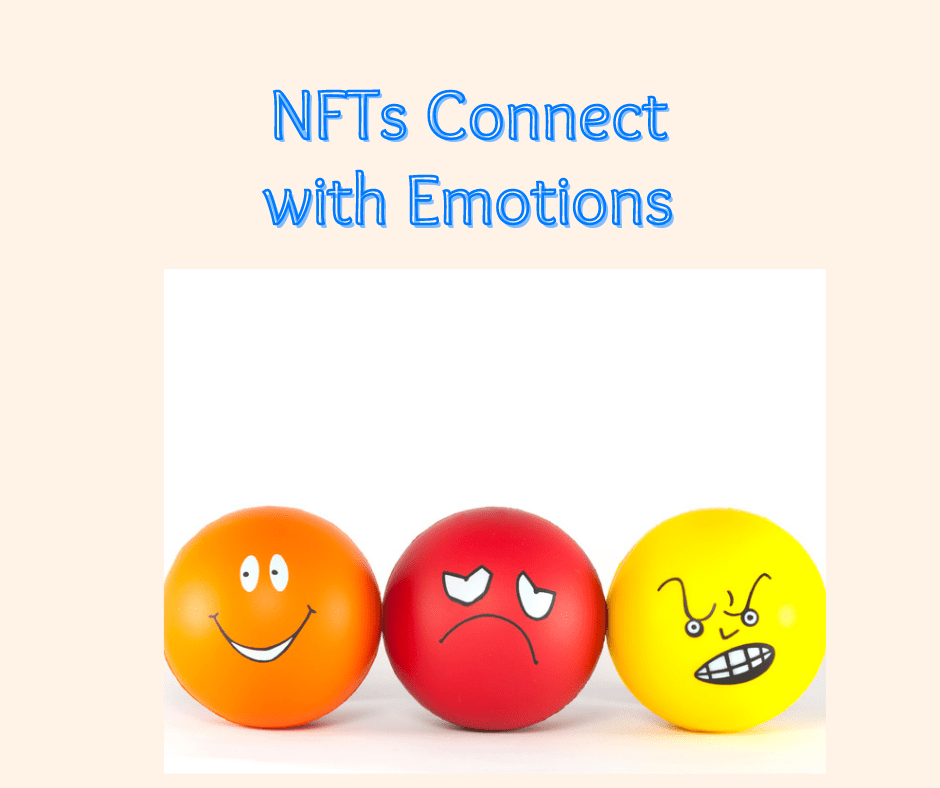 Mad Dog Jones combines music and art in his work. He's sold more than 1,590 NFTs so far. The average price of an NFT from this artist is $11, 700.
Analysts at JP Morgan have reported that the market capitalization of NFTs is about $7 billion. This could continue to grow significantly if all of the legal issues that face the sector are addressed comprehensively. Both regulators and market participants would be responsible for doing that.
Do you have to be an artist to make millions with crypto?
You don't have to be an artist to make millions with crypto. You don't have to create art at all. Some people make money from NFTs by investing in them. At EA Trading Academy, you'll learn how to create an NFT. Generally, the process works even if you're not an artist and aren't comfortable with using code.
if you're only interested in trading NFTs, you can do that as well. Just as you would invest in traditional art on canvas or board, you can invest in NfTs. So, you can purchase an NFT that you like and sell it at a profit. Even NFT artists do this.
These artists don't solely rely on profits from their own work. They look for opportunities to invest in the work of others. That has dual benefits.
For one, they diversify their income streams within the same niche. They broaden their connections in the niche. So, they also help other artists to build their own brand.
NFT Millionaire Stories Encourage Young Artists
Quite a few artists have made millions fron thier NFTs. Their earnings are impressive. In fact, the potential has encouraged other young artists to pursue their dreams. They see where they can make a living from their art, instead of struggling to make a name.
Active on both Instagram and Twitter, 32 year old art director Amrit Pal Singh has extensive experience in the digital art world. He's recognized for his illustrations. He has done work for clients such as Netflix, Adobe, FedEx and Vercel. His is not a story of overnight success.
He can share his own NFT millionaire stories. This graphic designer and artist made a million just from non-fungible tokens. His artwork profited over 9 months. He sold 57 different NFTs to reach his first million.
Sellers in NFT Millionaire Stories Reinvest some of their Profits
Several NFT millionaires increase their wealth by investing further. So, they identify upcoming artists. They also look for artwork that looks like it will do well on the market. So, crypto art on the blockchain is doing just as well as other forms of art. In fact, it's doing so well that some young artists have bypassed traditional galleries.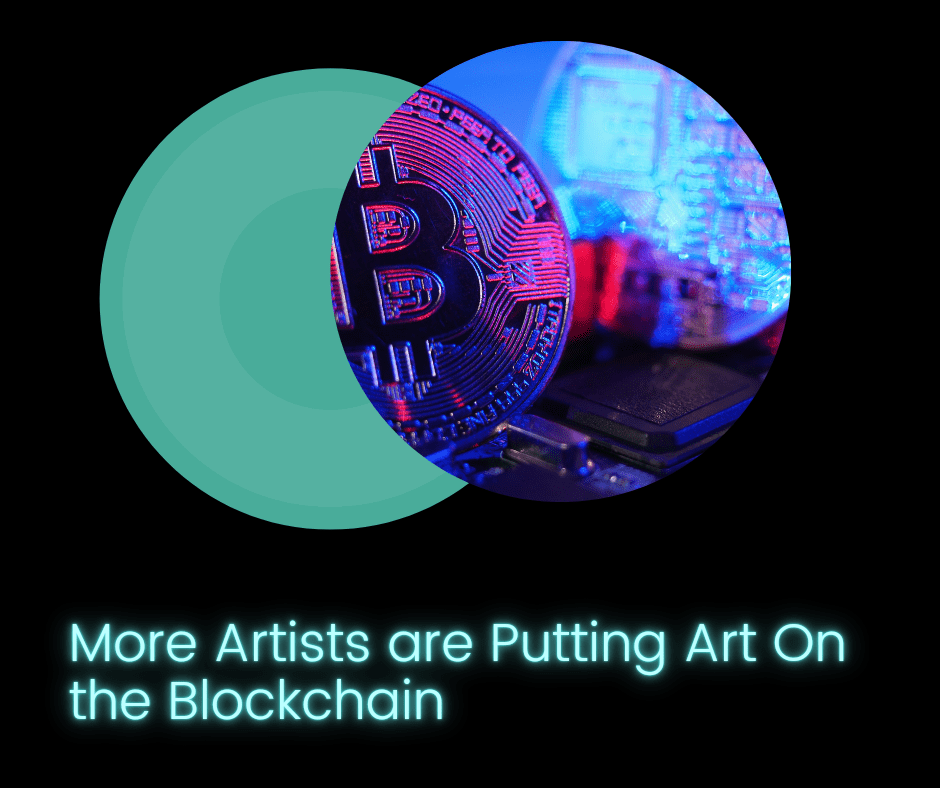 This Market is Open to Everyone
No matter where you are in the world, you could start investing in NFTs after doing your due diligence. You can also make your own NFTs. Generally, you don't need a lot of prior experience as long as you commit to learning as much as you can about NFTs now.
Lana Denina is the artist behind the Mona Lana collection. This lot has 500 portraits of diverse women and all of them are unique. This 24-year-old painter wanted to create work that reflected women of color.
The possibilities impressed her. Generally, artists can establish proof of ownership via the blockchain.
The portraits were all created by code. The used over 110 traits. In less than a year, the artist just made over $300,000 by selling her NFTs.
She didn't focus on a single NFT marketplace. Instead, she went to different platforms in order to reach otherwise and audience as possible. She just learned about NFTs.
That was just a month before she started creating and selling her work. So, it's never too early or too late.
Generally, if you want to, you can start your own NFT journey. However, you should always do your due diligence.