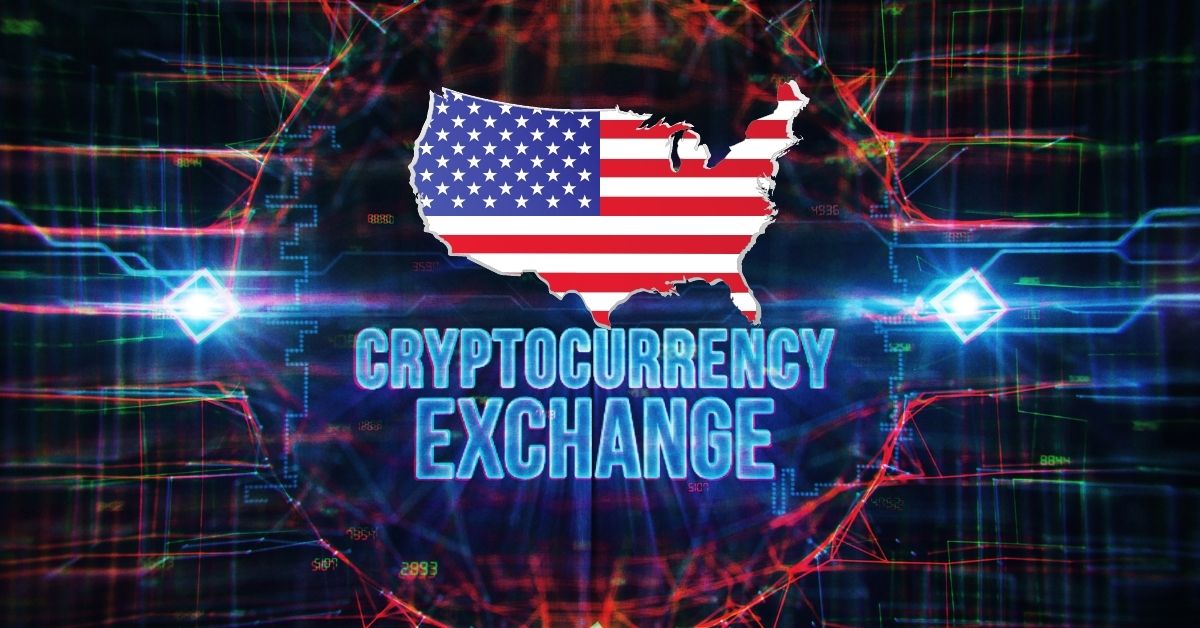 Best Crypto Exchanges for US Citizens
The best crypto exchanges for US citizens include Coinbase and Binance. These exchanges let you buy cryptocurrencies easily. You can also sell any cryptocurrencies that you own by using these platforms.
No matter which exchange you choose, there is always a level of risk. Cryptocurrencies are a speculative investment. There's no guarantee that they will retain their current value at a future point in time. Always do your due diligence before you conduct any transactions on a cryptocurrency exchange.
Coinbase
Coinbase is one of the more popular cryptocurrency exchanges. Their fees are approximately the same for market makers and market takers. That is, both will pay around 1.9%.
Since Coinbase is one of the largest exchanges, there are lots of cryptocurrencies available. This increases liquidity. You can find over 100 cryptocurrencies to buy and can easily sell the ones that you own.
Earn Free Cryptocurrency On Coinbase
Coinbase encourages clients to make use of their educational resources. In fact, you can earn cryptocurrencies for free by completing specific courses. For example, by learning about NMR, you can earn $3 in that cryptocurrency.
You can even earn by learning about dozens of other cryptos on Coinbase. Traders can earn as much as $10 in a cryptocurrency by doing one of Coinbase's courses. This is a good way to build your crypto holdings while investing in your knowledge.
Trade On the Go
This crypto exchange for US citizens has a mobile app. You can buy and sell crypto on the go. You can also manage your crypto assets in other ways by using the app. It's offered for Android and iOS devices.
Their standard desktop platform also lets you buy and sell crypto easily. This is sufficient for most of their clients. However, they also offer the Coinbase pro trading platform. This gives you access to features such as advanced charting.
The account minimum on Coinbase is really low. You could start trading cryptocurrencies with just $2 in any crypto you choose. This makes it a good option for people who are new to cryptocurrency trading. You won't risk a lot of capital and can take your time to learn about how crypto transactions work.
Low Minimums for Cryptocurrency Purchases
Coinbase offers low minimum purchases for cryptocurrencies. For example, even though the price of Bitcoin is very high, investors can purchase as little as $25 in BTC. Coinbase also lets you set up automatic recurring purchases. This helps you to invest consistently over time.
Coinbase offers a Visa debit card. This is linked to the cryptocurrency that you hold on the exchange. You can use your card to spend cryptocurrency at any merchant worldwide, as long as the store accepts Visa.

Binance.US
Binance.US is popular in the United States. They offer many of the benefits that are provided by their parent company. Binance is a global powerhouse and Binance.US has many of the features that have made its parent company popular worldwide.
Binance.US offers cryptocurrency trading to both individuals and institutions. They offer over-the-counter trading and secure storage. They also have staking rewards.
Competitive Rates
This exchange is a known ally for its flexibility. Binance has really competitive rates. Their fees equal 0.1%. This applies to both market makers and market takers.
Binance doesn't offer as many cryptocurrencies as some of its major competitors. This negatively affects some traders. However, you can typically trade over 50 cryptocurrencies on this exchange.
Traders can purchase Bitcoins on Binance. In addition, this platform also has a wide range of trending altcoins. Some offer traders smart contracts and low transaction fees. Binance also provides educational resources.
Crypto.com
Crypto.com is not as well known around the world as Binance or Coinbase. Despite that, this crypto exchange for US citizens is a good option for several reasons. For example, the minimum required to open an account depends on the type of cryptocurrency that you're using.
You can get a crypto debit card with this exchange. They also have their own native cryptocurrency. This CRO crypto token is used for staking. It offers staking rewards of around 15% APR
Like Binance and Coinbase, this crypto exchange for US citizens lets you store your cryptocurrency. You can also trade freely. However, their trading fee structure is more complicated than Coinbase. You could pay up to 0.144% in fees.
Wide Selection of Tradable Assets
This exchange has more tradable assets than Coinbase. You'll have more opportunities to seek profit with Crypto.com. There are assets that Coinbase doesn't offer. Sometimes traders will be limited in terms of what they can buy or sell.
The fees that are charged at Crypto.com are lower than those at Coinbase. You'll make more money on every trade at Crypto.com. Traders can avoid deposit fees on this exchange. They can do this by using a wire transfer or electronic bank transfer.
If you're a beginner, this platform might not be ideal for you. It's not very easy to navigate. Beginners will have a hard time finding what they were looking for at first. The educational resources on this exchange aren't as good as those on Coinbase and Binance.
It's not easy to place an order on Crypto.com. Coinbase makes the process much easier. New traders who are planning to use Crypto.com, should give themselves time to adjust to trading on this platform.
Trade Cryptocurrencies for Fiat Currencies
Crypto.com accept fiat currencies. For example, you can trade crypto for currencies such as the EUR, USD and GBP. The drawback is that they sometimes limit your access to some fiat currencies because of the country that you're registered in.
Despite that, if you like to trade on the go, Crypto.com makes it convenient to do so. An app is available and you can download it for free.
BlockFi
BlockFi offers cryptocurrency trading in the United States and other countries across the world. This crypto exchange for US citizens also provides interest-bearing accounts. The Federal Deposit Insurance Corporation does not insure these accounts. Be cautious because you won't have that kind of protection against losses.
You can earn up to 8.6% compound interest on your crypto holdings. nterest accrues each day and is added to your account every month. Since it's compounded, you'll earn interest on your interest.
The interest rate is not steady. It fluctuates to stay in sync with what's happening in the market. It also depends on the type of cryptocurrency that you're holding in your account.
No Minimum Deposit
This exchange does not have a minimum deposit. This makes it a good option for beginners. Even better, you won't have to pay any commissions on your trades.
Their approach to fees is unusual and it helps to make them competitive. In fact, they don't even charge monthly fees. You'll keep more of the profit that you make from your trades.
US citizens can borrow against their cryptocurrency holdings at BlockFi. Some traders choose to do this when they want cash. This is because they won't need to report capital gains if they borrow instead of selling their assets.
Increase Productivity with Recurring Trades
You can set up recurring trades with BlockFi. This feature is also offered with many of its competitors. You can choose from several options and add crypto to your account on your schedule. For example, you can buy cryptocurrencies daily, monthly or weekly.
The New York State Department of Financial Services regulates BlockFi. Gemini Trust Company is BlockFi's custodian. The NY DFS regulates Gemini and it is legal to buy cryptocurrency in New York.
BlockFi is also an independent lender. They're one of the few crypto exchanges that have institutional backing from investors such as Fidelity. This arrangement lets BlockFi provide US dollar loans to institutions that hold Bitcoin as collateral.
FTX.US
FTX.US offers several products including options and futures. This crypto exchange for US citizens is really popular. However, FTX.US clients don't enjoy some of the features that are available to global clients. Some global clients use it mainly as a derivatives exchange while those who use the platform in the United States focus more on the crypto aspect.
Low Fees
Like the other exchanges featured here, FTX facilitates staking. They don't charge you a fee to deposit money. However, you can incur a fee of up to $75 for withdrawals under $10,000.
Traders pay lower fees at FTX.US than they do at Coinbase and most other US exchanges. Your fees will be based on your trading volume over 30 days.
Limited Offerings
FTX.US does not offer a lot of cryptocurrencies. The other exchanges that are discussed here offer more cryptocurrencies for you to choose from.
FTX offers a custodial wallet. They don't provide clients with an external wallet. This has limitations since FTX controls the private key for your wallet.
How is a crypto exchange for US citizens regulated?

The United States has not yet developed a clear regulatory framework for cryptocurrency exchanges. For example, the Securities and Exchange Commission (SEC) views cryptocurrency as a security. The Commodity Futures Trading Commission (CFTC) views cryptocurrency as a commodity.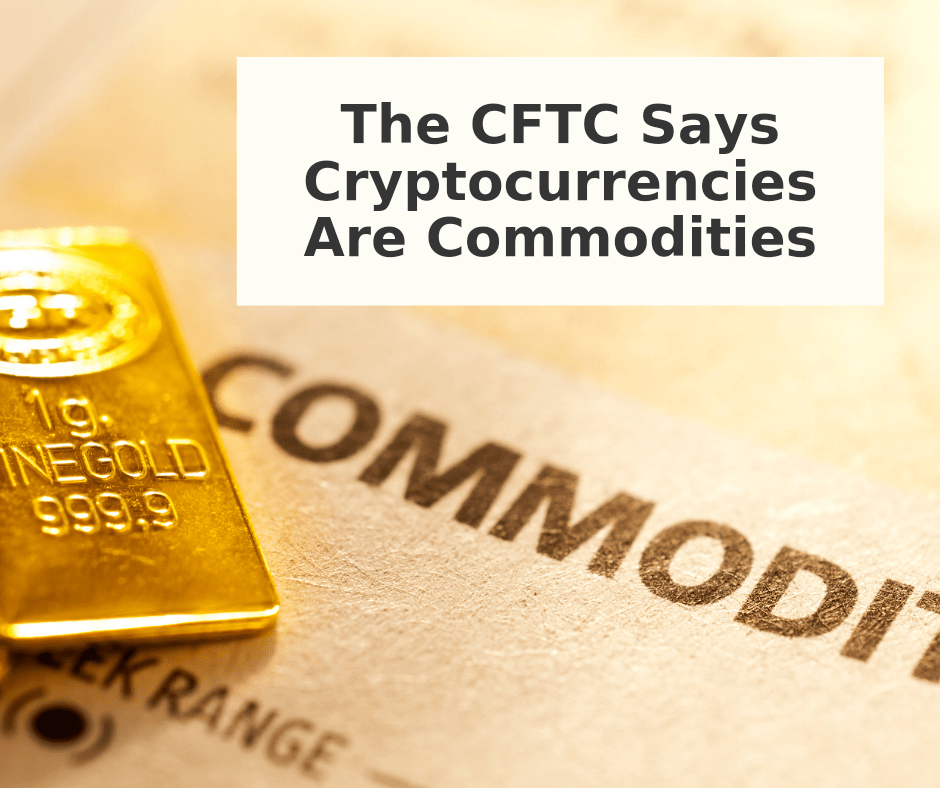 A crypto exchange for US citizens is regulated in several ways. Several states have passed laws that affect crypto technology and the cryptocurrency sector. Most of this activity has taken place in the legislative branch.
Each State Regulates Exchanges Differently
The NY DFS regulates exchanges that operate in the state of New York. Companies that want to buy and sell cryptocurrency in New York must have a license to do so.
Crypto exchanges that are based in New York must have this type of license. This is a BitLicense. Currently, only around 29 companies have this license. Some NY DFS-regulated companie are not crypto exchanges.
For example, the Coinbase Custody Trust has a Limited Purpose Trust Charter not a BitLicense. It's a sub-organization of Coinbase. Its focus is keeping cryptocurrency assets in trust for its clients. It's a virtual currency business.
On the other hand, Coinbase Inc has Virtual Currency and Money Transmitter Licenses. All derivative contracts that refer to the price of a crypto asset are regulated by the CFTC. The SEC also plays a role in regulating the issuance and resale of any token. It also regulates any other type of digital asset that constitutes a security.
Crypto Assets aren't Insured
All of the crypto exchanges discussed here operate within both state and federal regulations in the US. Crypto assets are not insured. You don't receive protection from the FDIC or SPIC.
US crypto exchanges also fall under the regulatory scope of the Bank Secrecy Act (BSA). They all must register with the Financial Crimes Enforcement Network (FinCEN).
Staking Rewards
Staking rewards are very attractive to investors. This is because they can earn interest. Otherwise, their crypto would simply sit in their account. Staking rewards let you earn on Tezos and other cryptocurrencies.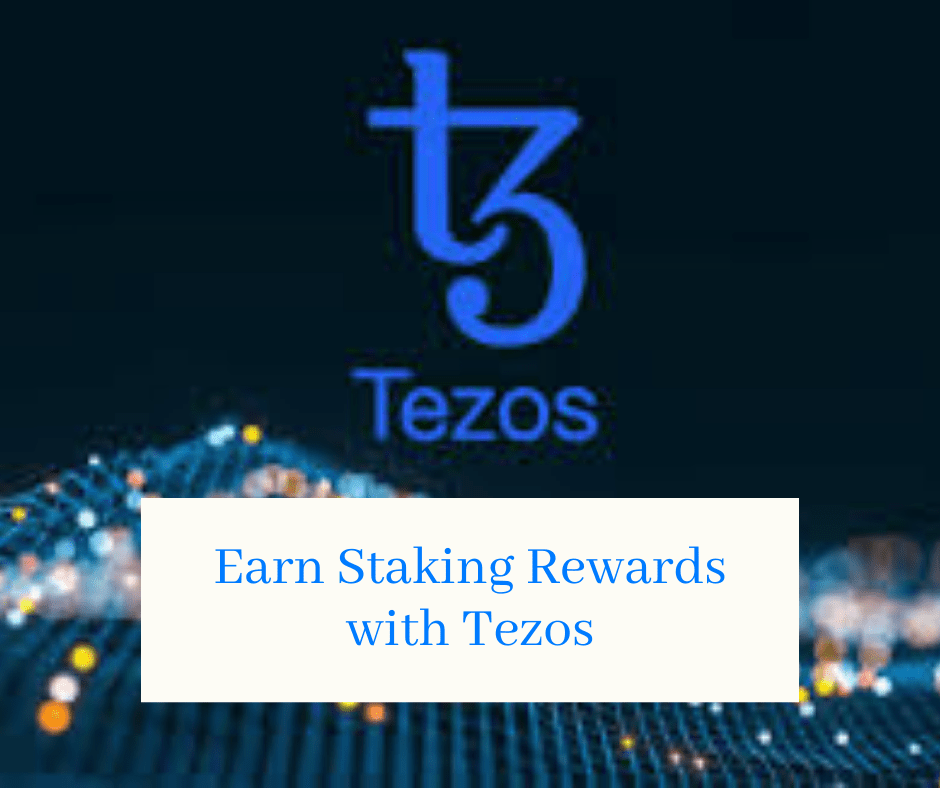 You should always be cautious with staking rewards and other forms of investment. Some cryptocurrencies verify their transactions by using staking. When you invest in staking, your crypto will be used to confirm these transactions.
Crypto has the potential to grow or decrease in value over time. You should always do your due diligence before staking any type of cryptocurrency.
Do all crypto exchanges for US citizens offer staking?
Many of the cryptocurrency exchanges in this post offer staking rewards. However, you might be put on a waiting list for some cryptocurrencies. For example, Ethereum 2.0 is in demand. For this reason, you might not get it right away.
Staking is available for all cryptocurrencies that use Proof of Stake. Crypto that use Proof of Work aren't used for staking rewards. You can earn staking rewards with Ethereum 2.0, Tezos and Cosmos.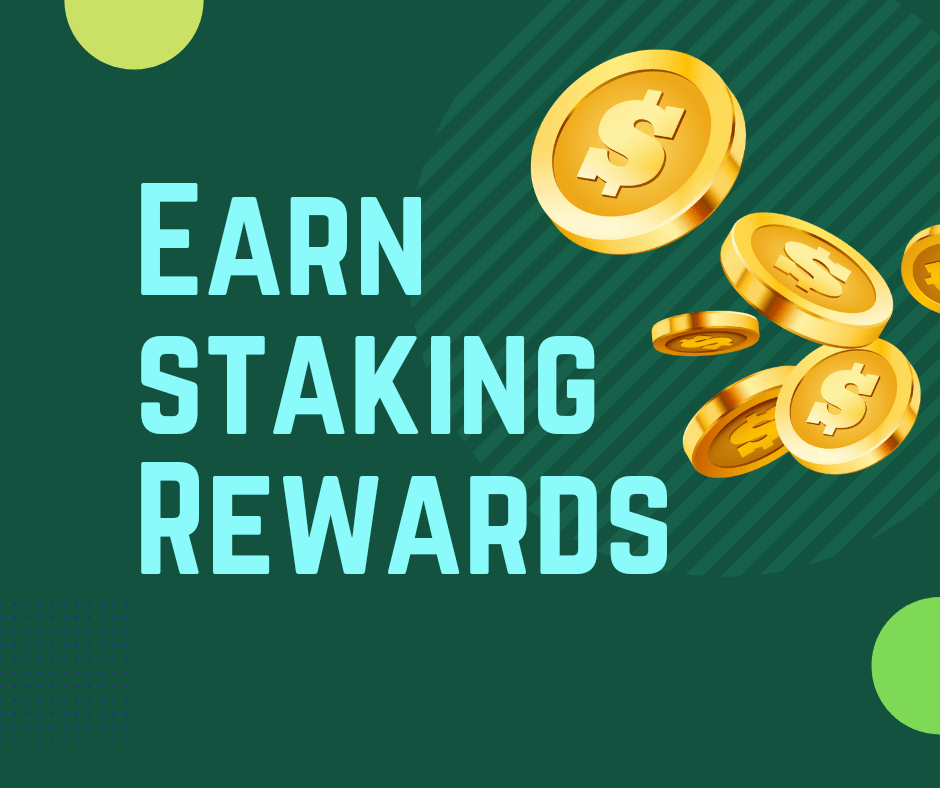 Which crypto exchanges for US citizens can you use for staking?
Investors who like staking also want to benefit from other features. Binance and Coinbase are the two best choices overall. These two crypto exchanges for US citizens offer the best rates on staking. They also offer a wide range of cryptocurrencies for staking
Binance's staking rewards apply to several cryptocurrencies. This includes XTZ, Vechain and ONE. Traders can receive up to 7% on their digital assets and cryptocurrencies.
Staking rewards on Binance are higher than those on Coinbase. Despite that, many investors choose Coinbase. That's because it pays out more frequently. Coinbase also has better educational resources than Binance.
Coinbase offers up to 5% APR on staking. The exchange has a low minimum for staking. You only need $1 in cryptocurrency to start earning interest. Rewards are paid to you automatically.