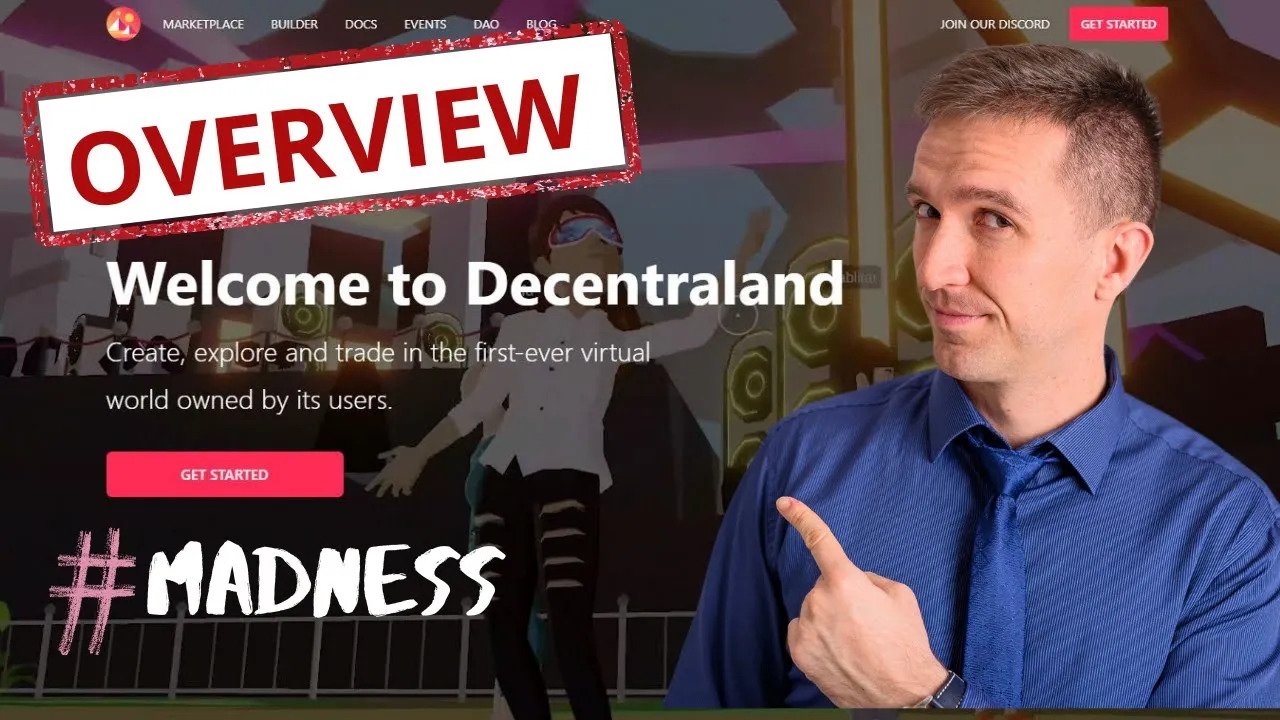 Decentraland Platform
In this lecture, I will show you the Decentraland platform and their NFT game, which is the first-ever virtual world owned by its users. So I guess this platform is for the younger audience, but it's a fact that the virtual world will be part of our lives one way or another. And especially the young generation is very keen on that. And I will share with you some of the pros and cons you need to bear in mind before jumping into Decentraland NFT game.
Getting Started with Decentraland NFT Game
So first things first. Let's get started.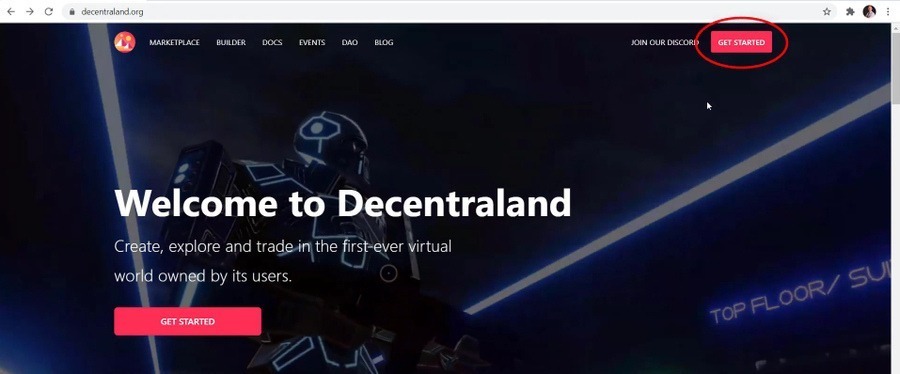 I will need to sign in or create an account. I have a Metamask account, so I will sign in with this account. This is the account where I have the Ethereum. After I connect Decentraland to my Metamask account I will need to create my NFT game avatar. You can choose what is your hair, for example.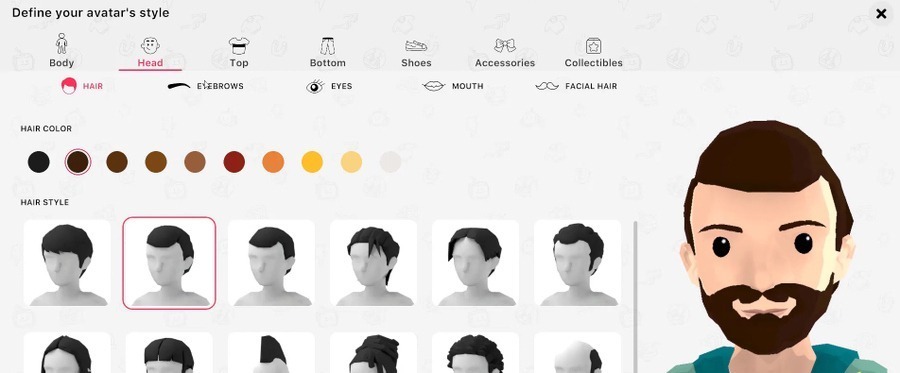 Or I can choose something not even close to mine. But you got the point. From here we can choose what hair we have. Then we have eyes, mouth. I'm not going to play with these options now. Then here you can set up your profile, how you want to be dressed in this virtual world, what type of shirt you want to wear.
Then you have the bottom, then you have the shoes, accessories and many more.
Decentraland Game Marketplace
Then we have the collectibles, which I need to purchase if I want to have them. So now I will go to the marketplace and I will show you what type of assets we have in the Decentraland NFT marketplace. And pretty much we have everything here. We have some masks, eyes, we have shoes and a lot and a lot of things to go through.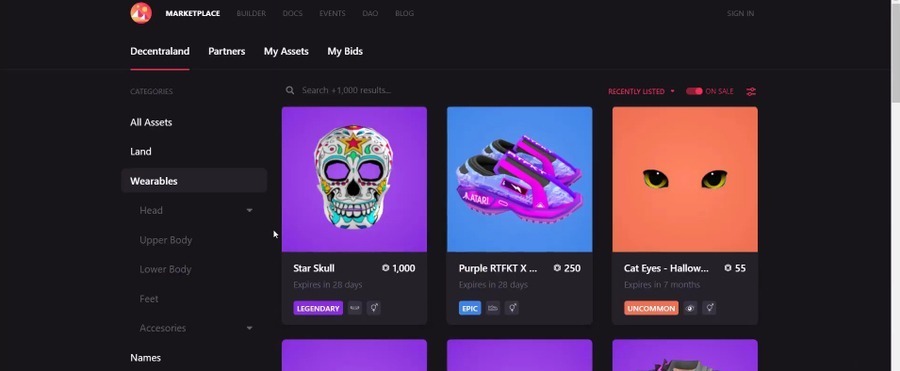 But what I want you to focus on is the price. Let me go through this cap. You can see that the price is 190, but this is MANA.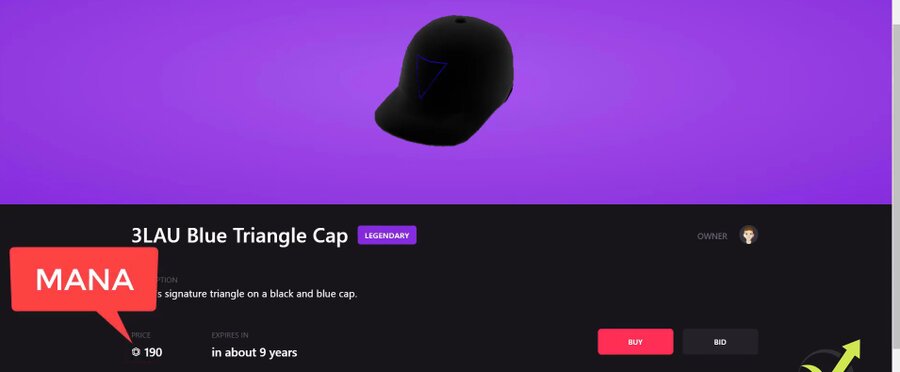 This is the cryptocurrency of Decentraland, it is a fungible token. It is an ERC20 token. Actually, if I go back to Decentraland NFT game page I can see that there is a Beginner's Guide.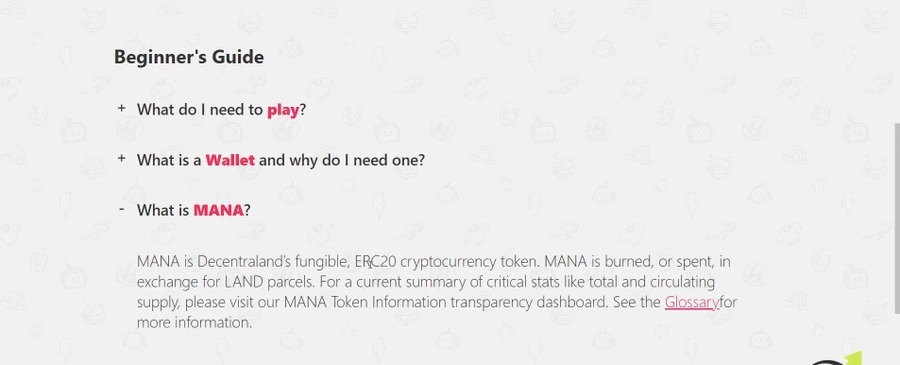 It says 'What is MANA?' It is the fungible token, ERC20 cryptocurrency token. And what I want to show you, I will go to coingecko.com and I will search for MANA. CoinGecko is a cryptocurrency website where you can find almost all of the cryptos. And for MANA, it says Decentraland. And if I click on it, I see that at the time I'm writing this article MANA sits at about $1.
Difference between the MANA and the LAND
But what's interesting is if I go below and you see the chart and I go just to the daily chart, you will see that the MANA value increased significantly starting from 2021. In December, the price of MANA was just 7-8 cents.
So, for example, the cap from the Decentraland NFT game, which is 190 MANA at the moment, back in December was about $15. But by the time I'm writing this lecture, it is about $190.
And if I was buying this cap, let's say at the end of April or May, I was going to pay about $300. So if you want to use Decentraland, you need MANA because all the assets are selling in this crypro.
Decentraland LAND Explained
On the Decentraland marketplace we have also 'What is LAND?' So the LAND is non-fungible. Simply it is an NFT.
And you see here very clearly what is the difference.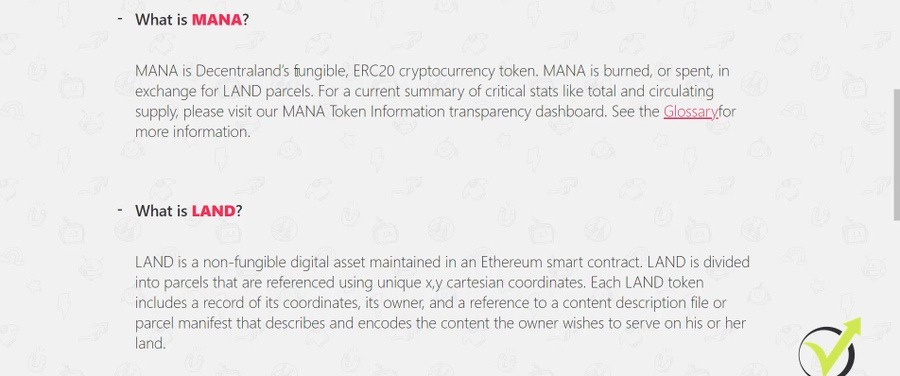 The MANA as a cryptocurrency is a fungible token and the LAND is unique and it's not a fungible token, and it's maintained in the Ethereum smart contract.
And if I show you a piece of one block, you will see that as of March 2021, on average, 1 parcel of LAND in Decentraland is sold for approximately 6,900 MANA, which is nearly $6,000.
It's not cheap to live there and the total number of parcels in Decentraland is capped at 90,000. The developers, all own the common places, the plazas, and the roads, and they cannot be bought or sold by users.
How it works
I will go back to the avatar and I will choose just the male. And I will name my avatar. So let me use my name because I don't want to think of anything different right now. I will enter my email, I will click on Next.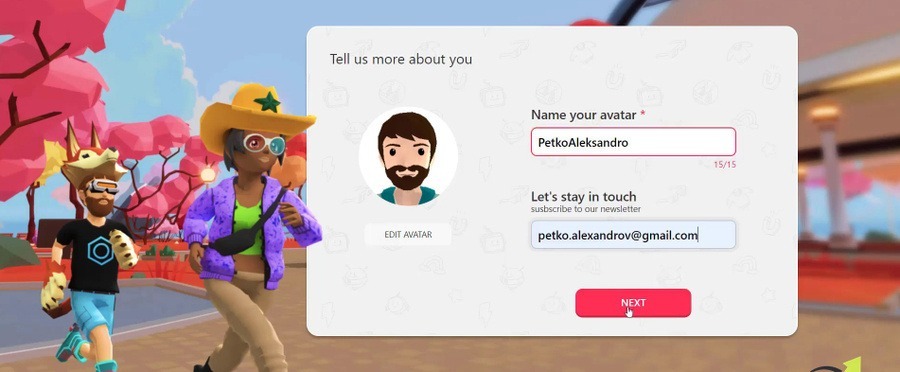 I will agree to all of that, but I will suggest you read the Terms and Conditions. On the next screen I the text 'Welcome to Genesis Plaza.' The plaza is at the heart of Genesis city. Take a look around and familiarize yourself with the world.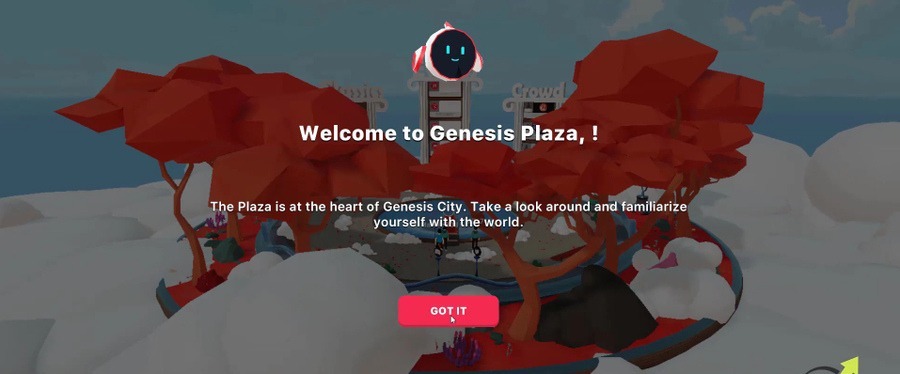 So this is it. I am now in the virtual world and I'll be using my mouse to walk around.
And it's just a game. I'm not really a gamer. Honestly, I haven't played for years, but I'm in the virtual world right now. I can walk around, probably I can dive into water. I don't know. There are some other people who just joined I guess, and I can start walking. So I'm not going into more details about it because below you can see that there is a guide and with E, I can start it.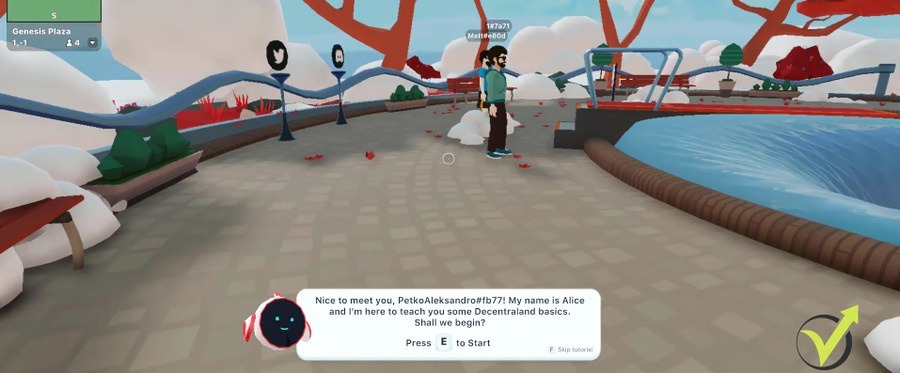 You will need a powerful computer to access the platform
Something to bear in mind is that the graphics are a little bit hard and if you don't have a powerful computer, it might slow down.
Actually, I'm on quite a powerful laptop right now creating this lecture. This is because the platform or the graphics of the website are quite heavy and if your computer is slow, it might slow down.
So you can play around in the virtual world. But to summarize it, it is a virtual world where you are actually purchasing items on the Decentraland marketplace. You're purchasing your clothes, shoes, and you can purchase the real estate. Randomly, I will click on one spot that sells for 15,000 MANA, which is nearly $15,000.
It's a virtual world and it's an NFT, which means that it will be recorded on the blockchain. You will have it in your assets. And this is why I connect it to my Metamask account, because all of the assets that I have, they would be in my Metamask and I will be the owner. Of course, after that, you can decide to resell them or to increase your property, whatever your purpose is.
Conclusion
If you're a gamer and you want to play around, you can just increase your lands and improve your assets and probably make some money out of it. And to summarize, the Decentraland game is an NFT platform, which is simply a virtual world where you buy assets, you buy LAND, but you buy them one more time in MANA, which is a cryptocurrency.
And if you're interested in it, probably you would like to buy land and wearables, for example, when the MANA is relatively cheap. So you'll be spending less Ethereum to convert to MANA or equivalently, you will be spending less American dollars for the assets. So since January 2021, the price of MANA increased and it got really expensive honestly to live in this virtual world and to buy stuff and land.
Thank you for reading the lecture. We'll see you in the next one.