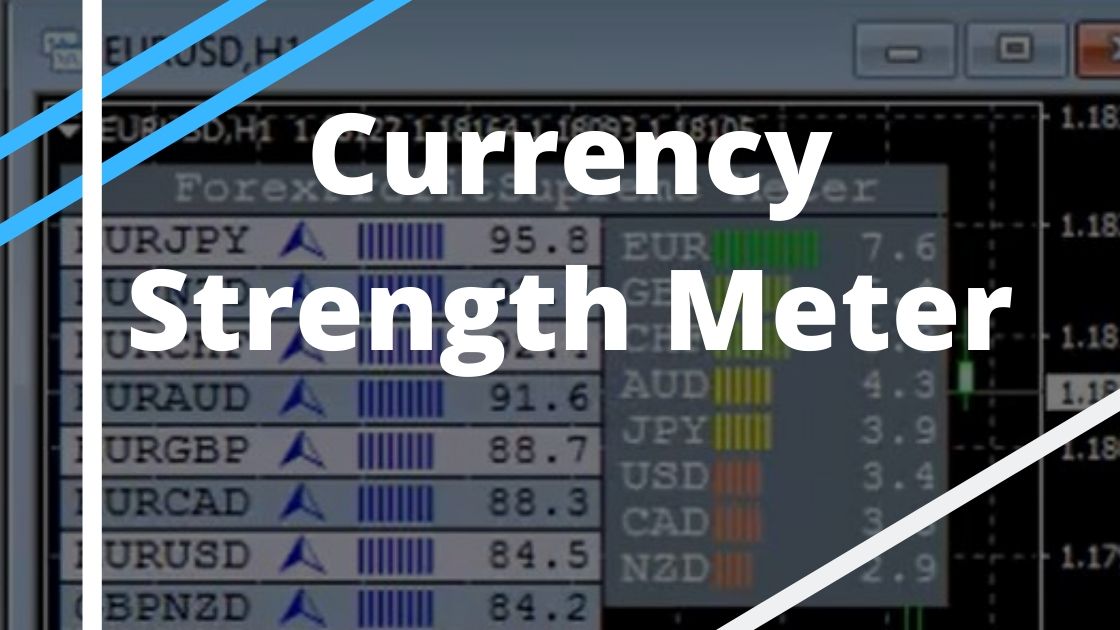 Currency Strength Meter: Master Forex Trading
Currency Strength Meter
Hello, dear traders, in this lecture, I will show you one amazing Currency Strength Meter indicator. It's called ForexProfitSupreme Meter.

So basically, what I issued for many years is how to identify which pair to trade according to which pair is stronger, which pair is weaker at the moment, and to find the best choice for a trading pair. This ForexProfitSupreme Meter actually helps a lot.
I will show it to you straight away. Basically, I have already placed it in my MetaTrader 4. With the Forex Trading Course – London, NY & Tokyo Trading System course, you will receive it.
I hope everybody knows how to import an indicator. Quickly, I will tell it.
So, once you have it in the file, you just copy it. You go to File and then you go to Open Data folder.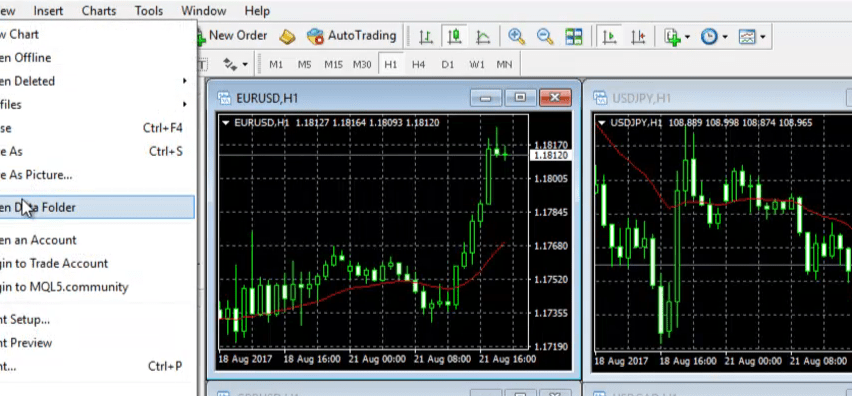 After that you have to go to MQL4,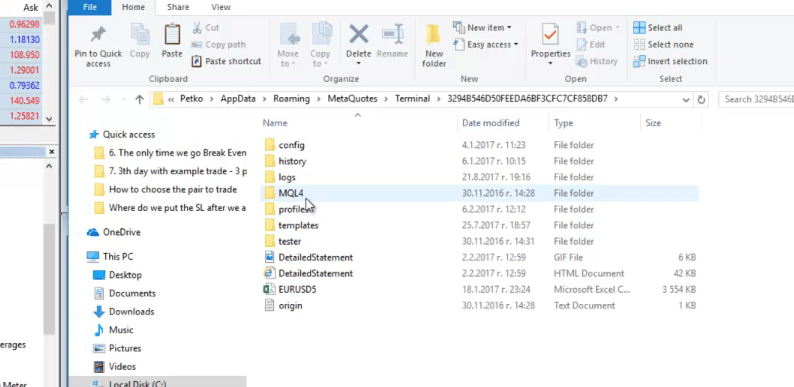 you go to Indicators.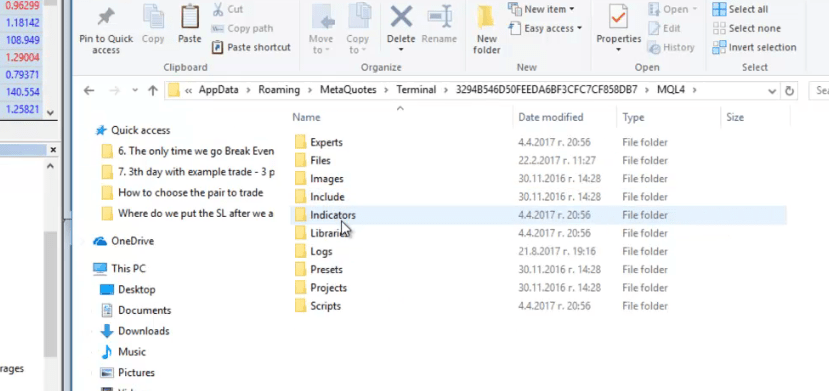 And then you paste the Indicator. Put your cursor over Indicators and click Refresh.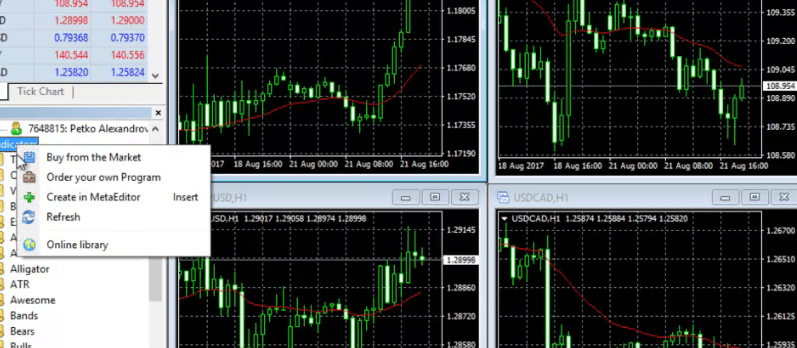 So after that you will see your indicator appearing. Then what do you need to do? Simply, drag it over the chart and click on OK,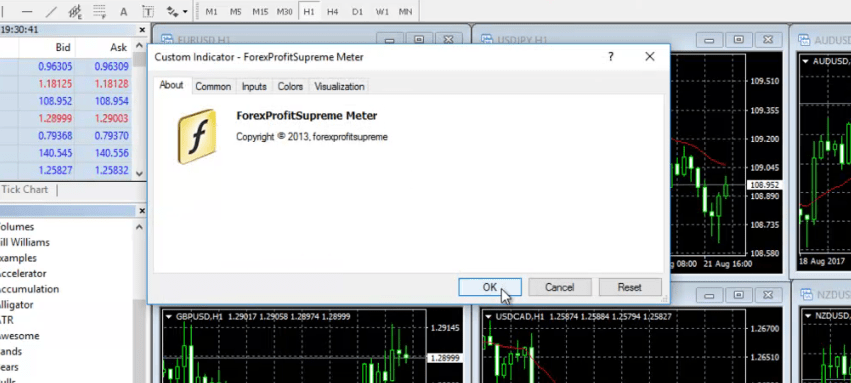 and you will see this amazing thing over here, guys.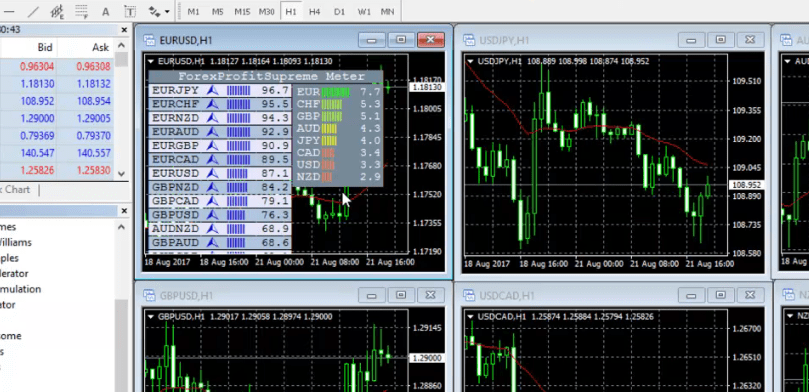 It's not a lagging Currency Strength Meter indicator
I found this indicator by chance over the internet and it was for free and I thought in the beginning that this is some joke. I thought that this is not real.
And actually it took me a couple of days to believe that this is what I see, because this indicator, guys, is not lagging indicator. What I mean by lagging indicator, as you know all other EMAs and MACD and RSI, they are based on previous price value. On the previous price bars.
This is not a lagging indicator. Basically, this Currency Strength Meter indicator shows you what is at the moment.
So, this indicator shows you which currency is strongest at the moment, which currency is weakest, and where are all the others from the major currencies. And on the left side, you can see each pair,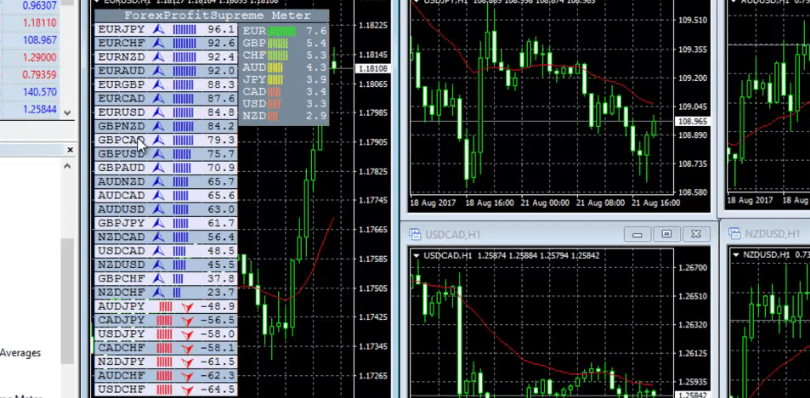 and actually they go from 0 to 100 on the positive side.
Also, they're going down from 0 to -100. So basically, when you have EURJPY now on the top, the EUR is on the top of all currencies, meaning that EUR is the strongest at the moment and you have NZD, CAD, USD which are weakest.
This indicator shows you the strongest and the weakest currency
You can see that they're almost on the same level, now JPY is joining as well: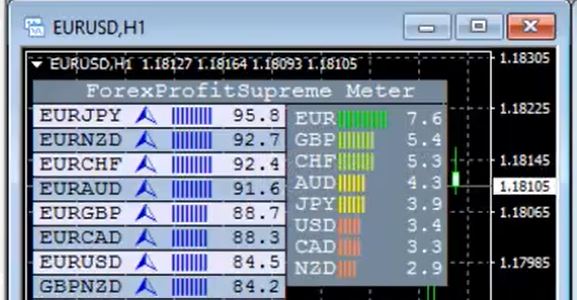 But on the left side, you will see exactly EUR against the one among those on the bottom that is the strongest.
And as you can see in this case it is against the JPY which here is actually pretty much in the middle and not on the bottom. So basically, if you look at it you will say OK, EUR is the strongest, NZD is the weakest.
So, EURNZD at the moment is the best pair to trade long. But actually, the best pair to trade long is EURJPY at the moment. And I will just go quickly to EURJPY to see if it is really going up.
I can bet you it's going up at the moment because I now really believe in this indicator. I have been using it for a long time now and it's one of the best indicators you can ever have for Meta Trader.
EURJPY is just going up, I will put the template that we have prepared.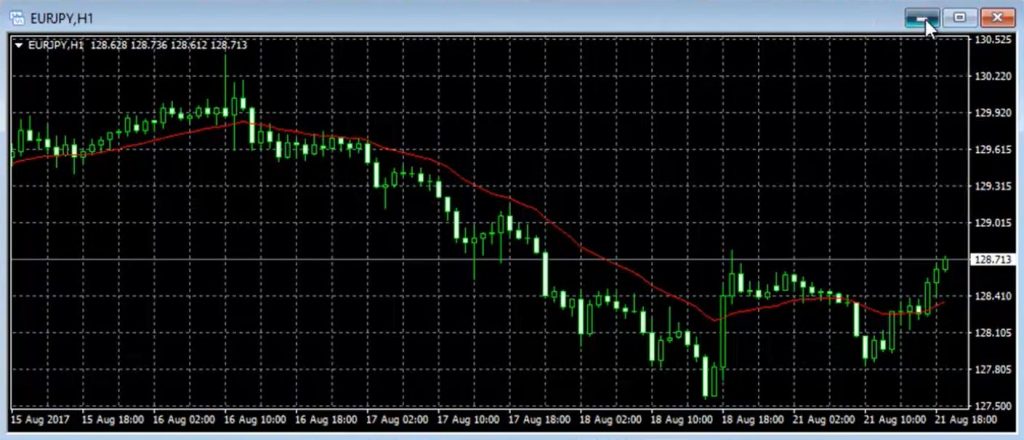 So, this indicator ForexProfitSupreme Meter shows you which currency is the strongest, which currency is the weakest, where are all the rest.
The volatile currencies is what we want to trade
And on the left side you can see all the pairs, which one is on the top, which one is on the bottom. So when you're having a strategy where you want to catch the strongest movement, the volatility on the market, you should be aiming for pairs that are on the top or on the bottom and there are above at least 90 and 95 going to 100.

At the moment I don't have anything to sell. The strongest sell would be USDCHF. NZDCHF is very quickly going down to -81. So basically, if it goes negative below -90 then I can be thinking about selling this currency.
But this is only based on the Currency Strength Meter. So this indicator shows us really well which pair has the strongest move and which pair has good potential. And at the same time we know which currency is the strongest at the moment.
I mean I always keep on one of my screens as I already told you the 6 major currencies against the USD. So at each moment, I will know which one is going up and which one is going down.
So, I know basically where the market is at the current moment, but with the ForexProfitSupreme Meter, I have a very clear view. It's very easy to follow. And I just know that EUR is the strongest at the moment and I know that NZD and the CAD are on the bottom.
The formula behind the Currency Strength Meter is complex
So, I will go there, I will look for the setup and I will enter if I have the opportunity, when I'm trading manually like with my system, for example, that I show in the course Forex Trading Course – London, NY & Tokyo Trading System
But just put it on your Meta Trader and follow it for some time.
And I'm sure you will get used to it very quickly. I showed this Currency Strength Meter indicator to one of my students quite a long time ago before I was even recording these courses for the Academy and he was using only this ForexProfitSupreme Meter and nothing else.
He was placing it and choosing the strongest, the weakest, and he was executing the trade. So for example, he would go to EURNZD. After a little while when EUR is going down a little bit, he was taking the profit.
I can tell you that I followed his trading for a few days. He didn't have a losing trade. He didn't have one losing trade. It's amazing. I mean I never focused on one indicator to base all my trading on one indicator. But really this indicator is designed to focus because it's not lagging.
It's not based on the previous price of the currencies and the pairs. The formula behind it is really hard.
And in the course, I have shown plenty of examples for practise
And it's very hard at this moment for us to automate it, but it's a really nice tool to have on your screen and to use for any trading system that you have.
This is because you will always know which pair is strong, which pair is weak, which currencies are strong, which currencies are weak, and which pair to trade.
It's a very easy indicator. This is why I have decided to include it in the Forex Trading Course – London, NY & Tokyo Trading System.
It is very useful and I will show you in the next video how I put it in the setup and what is the setup of the whole system for this course.
And I will try my best to give you as many examples after that as I can.
Thank you, guys, for reading.
Cheers.