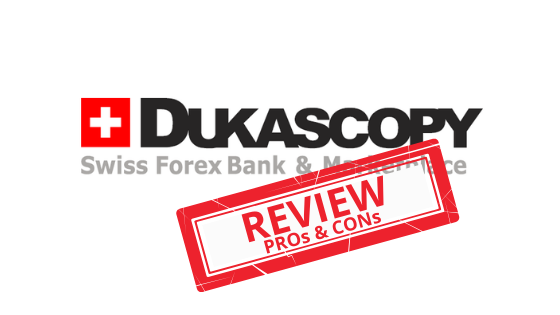 Dukascopy Review: PROs & CONs
Dukascopy Review: detailed and unbiased, its pros, and cons.
If you are looking for high-volume trading, Dukascopy may fit your niche. Dukascopy provides market professionals and high-volume forex traders with cutting-edge tools and market research.
It is one of the most trusted and low-risk brokers primarily for Forex and CFDs.
What is Dukascopy?

Based out of Geneva, Dukascopy was founded in 2004 as an online forex broker platform that offers one-stop banking and trading services for Forex, Metals, Gold, Silver, binary options, stocks, cryptocurrencies, and CFDs.
Check Dukasckopy trading conditions and decide if this is your broker. We have done complete research for you.
If you prefer to compare Dukasckopy with other brokers, give it a try with the Trusted Brokers we have on the website.
The banking company now also has a Japan-based unit since the acquisition of Alpary Bank in 2015. In addition to this, they have established offices in Moscow, Zurich, Riga, Kyiv, Hong Kong, and Kuala Lampur. In 2006,
Dukascopy started its own unique Swiss FX marketplace (SFXM) and acquired the Swiss banking license in 2010 eventually launching Dukascopy Bank.
Our research and Ducascopy Review show that by today, they employ over 300 staff and render competitive pricing for access to their 61 Forex currency pairs and 593 CFD market on the JForex platform suite, their proprietary trading platform.
Although the fee is slightly higher than average for some pairs, they have a transparent and straightforward pricing model. They have exceptional operational metrics topped with historical data feed and in-depth market monitor.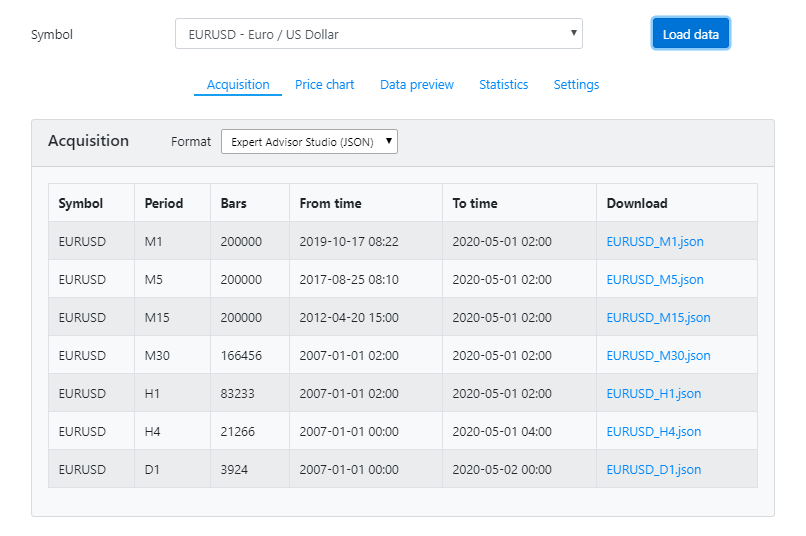 We have this data converted into bars which is sutaible for algorithmic trading on MetaTrader using EA Studio and FSB pro.
Clients can also access the popular MetaTrader platform on their Android and iOS devices. Furthermore, they have comprehensive market research trading tools which include their Dukascopy TV. Also, they offer diverse trading contests, bonuses, and also leverage that goes to 1:200 on request.
Dukascopy Review for Investment products
Apart from 653 symbols, 61 forex pairs and 593 CFDs to choose from, it also offers cryptocurrency trading with CFDs on major crypto assets and non-CFD on its proprietary launched crypto-asset Dukascoin (DUK+).
By utilizing this in-house cryptocurrency, they built a solid blockchain technology where the users can even trade with CFDs on Bitcoin and Ethereum.
As inferred from their balance sheet in June 2019, they have over 148 million Swiss Francs (CHF) worth of assets. Each trader is entitled to get 100,000 CHF worth insurance protection from its compensation fund.
Dukascopy fees and commission
Dukascopy has laid out some trading conditions that you have to check. When it comes to the trading costs, they compete with the top forex brokers out there. They are among the few options that have an automated trading platform, support active trading programs, and offer bonuses.
Account opening and Initial investment
Opening a Forex ECN account can be either through Dukascopy Europe or the bank in Switzerland. Besides the regulatory jurisdiction, they have different compensation limits and initial investments.
The EU entity minimum is fixed at $100 while for Swiss Entity it is $5000 unless you are a Swiss resident, where the minimum drops to $1000.

This can be a little unappealing for amateurs who want to start small, but their intuitive platform and impressive market research tools can probably turn a rookie into a pro-trader.
They offer Demo accounts for both Forex and binary options traders and an Islamic account for Sharia Law followers.
Keep in mind that the Demo account is for 14-days. It is not a problem to extend it, but you need to ask their support.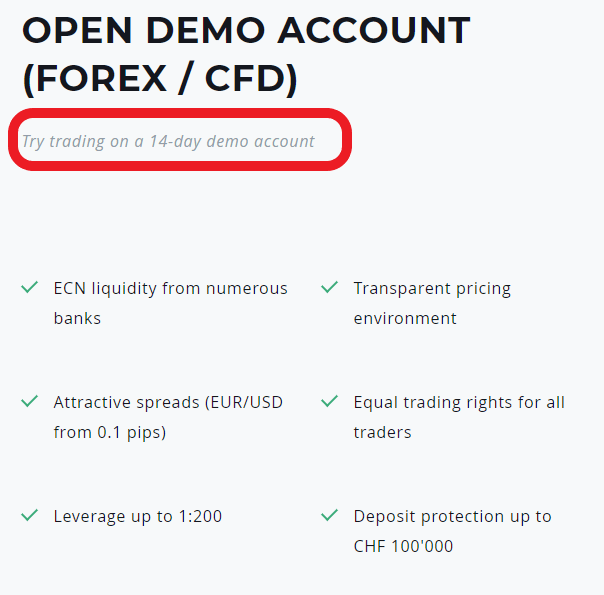 An interesting feature about them is that traders can open an account and deposit $10,000 simply by scanning their passports.
Dukascopy Review: Spreads and Commissions
The Average spread and commission are variable. Although Dukascopy has only one trading account type under its ECN account, the execution method may vary.
The spreads remain the same for all clients in one ECN account. The commission you pay varies a lot depending on the balance, net deposits, and volumes.
The spreads also depend on the trading platform used, for instance, the average spread in Q2 2019 for EUR/USD was 0.28 pips for European sessions as compared to 0.34 pips in Asia sessions.
The EUR/USD pair spread is at 0.3 pips average for Q3 2019 and the commission of 0.7 pips per round turn making it really low and competitive compared to most other brokers whose default commission ranges between 1 – 1.3 on EUR/ USD pair.
Maximum leverage
The maximum leverage at Dukascopy isn't the best but still at par with many other brokers. It offers margin trading with leverage up to 1:200.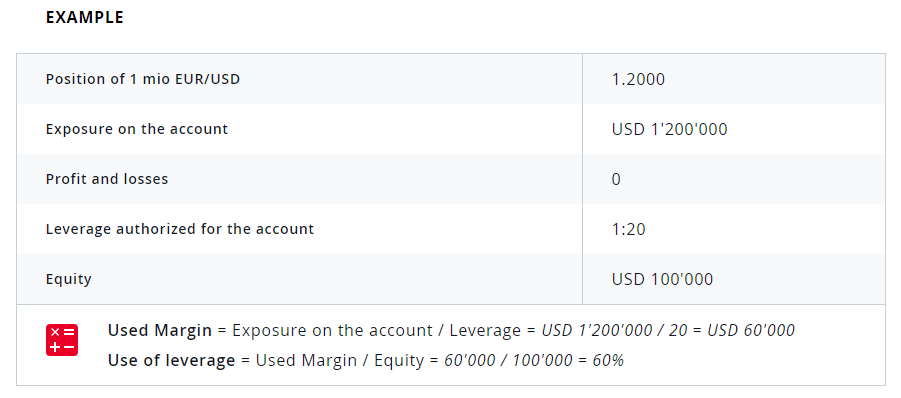 However, the default leverage is 1:100 and you can increase it on request. Many other brokers provide leverage over 1:500 but there is surely a significant risk in trading at that margin.
Dukascopy Review for Trading platform
Dukascopy utilizes modern trading technology with its proprietary and advanced JForex platform suite – JForex 3, compatible with both Windows and Mac Desktop, and Android/ iOS devices. Some traders prefer their supportive MetaTrader 4 (MT4) platform, however, the JForex 3 endows an immersive and best in class trading experience.
JForex 3 vs MT4
The MT4 is highly prevalent and praised by all professional traders. With amazing charting, automated trading bots (Expert Advisors), and sleek indicators, MT4 hardly needs an introduction.
If you want to create Expert Advisors by yourself, check our the software EA Studio and the free course we have.
But, if we break it to you, we found JForex 3 more useful and interesting for automated trading or building testing strategies with JAVA Programming.
The rich and easy-to-use trading tools can provide you with a great technical analysis with 24 different drawing tools, 291 plus technical indicators, and an ability to add custom indicators.
They have integrated it with Calendar for important economic events and news. For 24-hour hard-core and uninterrupted trading, they facilitate cloud storage and VPN access.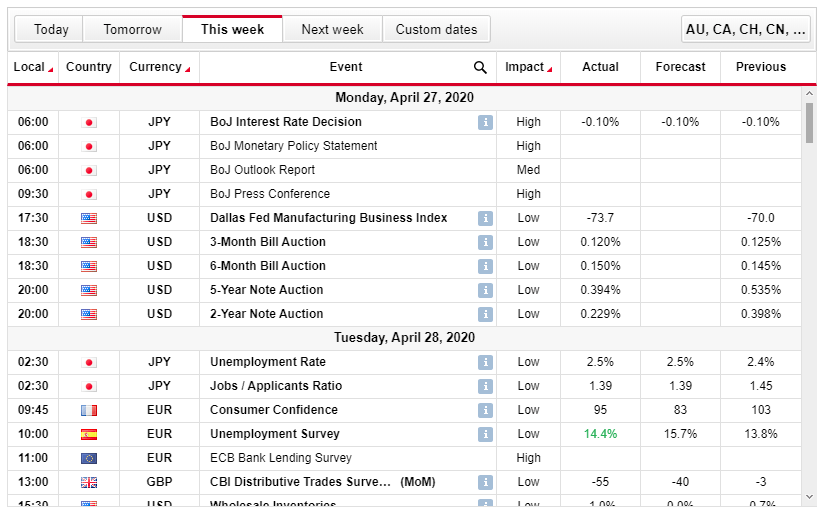 Also, you get a social trading feature. Another reason to use JForex 3 instead of MT4 is the lack of few currency pairs and higher commission in the latter.
They also facilitate API integration for traders who deposit more than 100,000 USD. This would allow the, to receive real-time data feed, automated trading notifications, and set/modify/submit/cancel order easily all at one go. Also, you get a "Cancel All" feature tab which can cancel all orders conveniently.
JForex Mobile trading platform
The JForex Mobile trading platform stands as one of the best in the industry due to its robust and customizable charting, technical indicators, solid advanced features, and a stunning range of market research tools. In fact, it is one of the most effective mobile trading platforms in 2020.
The JForex Mobile facilitates seamless syncing between the platforms. JForex Mobile provides a good organization of the menus but the customization has limitations compared to the web version.
It allows the user impressive charting tools with several customization parameters and notification alerts. It has 46 technical indicators which are way more than the industry average for mobile trading platforms.
The advanced features provide them a solid edge over their competitors. They offer level two quotes and numerous order type incorporating bid and conditional orders for trade positions.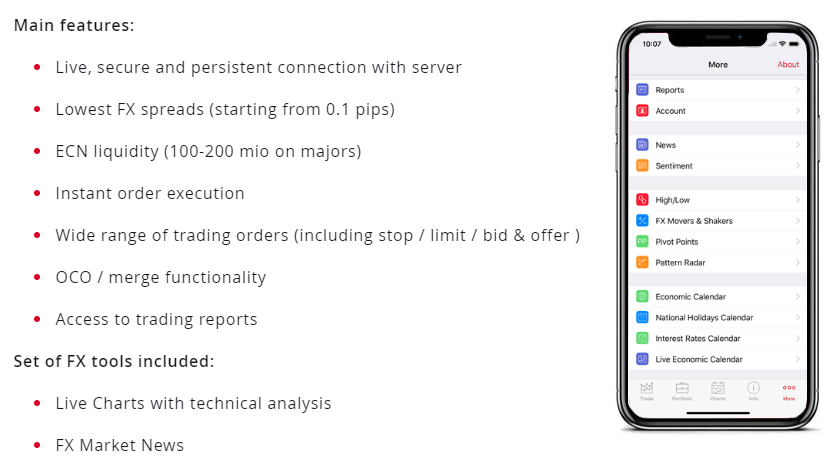 The users can also employ trading strategies from their repository created by the Dukascopy community within the mobile app. If there's one thing Dukascopy can never disappoint with is the astonishing range of research tools it has to offer.
Lined up a customizable view of marker movers adaptable across various time frames from hourly to monthly with numerous pre-defined screens and a useful pattern recognition tools for insightful trading ideas.
The only thing it lacks is a two-tier authentication. Also, users are subject to pay a small broker fee if they ask for over 20 SMS alert per month.
Dukascopy Research Tools and Insights
As stated earlier, the comprehensive research materials are made available by knowledgeable in-house analysts and are synced regularly on the web and mobile versions.
The diverse range of trading tools includes streaming market news from MarketPulse, Reuters, an economic calendar for consensus forecasts, spectacular technical pattern analysis, automated trading system, and market sentiment indicators for smooth and insightful trading.
Education
To cater to both beginner and expert, they have a series of video tutorials explaining various aspects of Forex trading with CFDs. This includes trading with leverage, account opening, automating trading, and more. They also host live seminars in different languages for people all over the globe.
If you want to improve yourself as a trader beyond that, take a look at the trading courses from Forex Academy.
Our Forex education is not related to any trading broker. In the courses, we select different brokers so that we show we are not promoting any broker.
Of course, we have to chose one to record the videos. This is why in this Dukascopy review we would like to share more of our experince with this broker, which will make it easier for you to decide wether this is your broker or not.
Dukascopy TV
The endless Dukascopy review and research benefits are incomplete without the Dukascopy TV feature. The DukasCopy TV is a professional TV studio that features countless timely video clips from in-house reporters with thorough market analysis and interviews.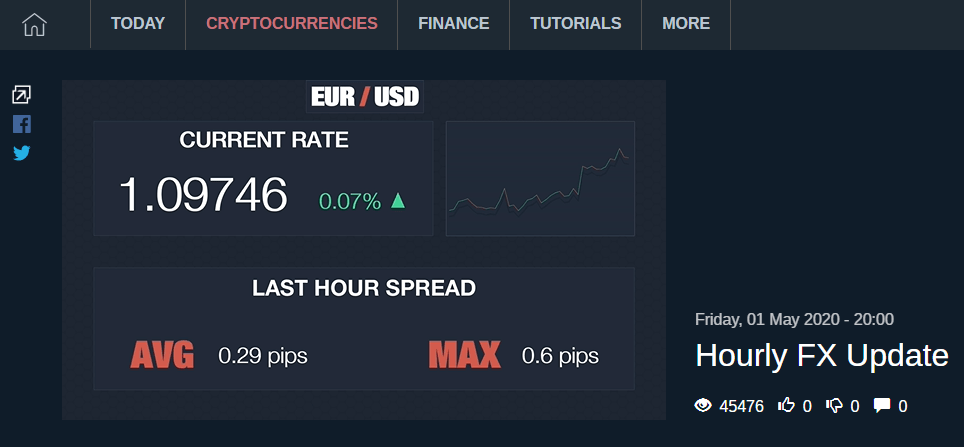 It is a repository for astute and perceptive data created by professionals, best in the industry. Materials are well-organized and include a dedicated search tab for searching anything from a social sentiment review to complex technically oriented trading ideas, making it useful for all traders, regardless of their skill set.
Active Contests and Bonuses
Promotions form a crucial part of DukasCopy with them hosting several contests and Bonuses for the clients. However, due to tightening regulation in different countries, the bonuses vary and changes drastically from 10% to even 100%.

So, its better to check on their platform for active bonuses and offers.
Active clients can refer the platform to their friends and benefit from it. If someone you refer joins and makes their first trade, you get a 100% discount up to $100 over your next trading commission.
Trading contest on a quarterly or monthly basis takes place frequently at Dukascopy. Last time we checked, they gave a $16,000 and $11,500 Signal provider Grand Prix quarterly prizes to the most consistent traders on their platform.
They had hosted various fun contests including a Miss Dukascopy Contest where girls all over the world competed to demonstrate their intelligence and knowledge to receive a whopping $350,000. The contest prize goes up to 2 million USD on their website.
Dukascopy Payment methods
Clients can choose among several Payment methods for their deposits and withdrawals. However, there are certain limitations as payment methods don't include e-wallets like PayPal, Skrill, or Neteller.
They only support bank wire transfer, Credit Cards ( MasterCard and Visa), and Debit Card (Visa and Maestro).
The most important in this Dukascopy review: Is Dukascopy Safe?
Dukascopy broker has a license in Switzerland and falls under regulation by the Swiss Financial Market Supervisory Authority ( FINMA). In the EU, they have regulation by Latvia's Financial and Capital Market Commission (FCMC).
Also, after subsidiary acquisition in Japan, they are also regulated by the Japanese Financial Services Authority (JFSA ) making the broker a low-risk and secure banking and security service provider.
Getting licensed with these authorities is a herculean task with the broker meeting a range of strict requirements including a minimum of 20 million worth capitalization.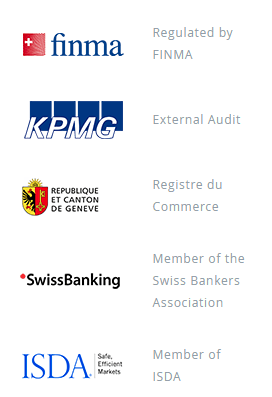 The Swiss entity provides Investment protection of 100,000 CHF while in the EU, it is 20,000 EUR.
They are not publicly traded and just operate as a banking provider. They exercise consolidated supervision with the Swiss Authority FINMA over its subsidiary, ensures risk diversification, high liquidity, capital adequacy, and cash in-flows.
Extensive documentation on execution policies, certificates, and license, transparent pricing model has developed trust among investors. So, it is safe to say that the broker is legit and can be trusted.
However, we found some security features to be lacking with no two-tier authentication, however, MT4 supports OTPs for login.
How good is Dukascopy Customer Sevice?
Customer service is equally important as an outstanding feature. Dukascopy offers 24/7 Customer support. You can contact them anytime through a local or toll-free phone or through email.
The live chat can be accessed by active and prospective clients. All our chat inquiries were answered promptly. Dukascopy maintains a dedicated support forum and various social media portals.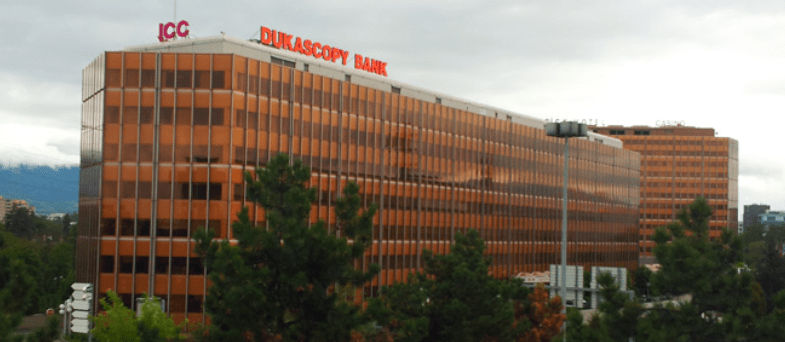 Surprisingly, the web-based forum is not linked directly to the website forcing you to search for the forum separately or access the trading platform on your app or desktop.
Pros and Cons from this Dukascopy Review
Pros
Trusted and well-regulated by renowned authorities
Facilitate Automated trading with JForex platform and MT4 Support
Wide range of market research tools, advanced charting, and promotions
Sleek iOS and Android app support
Tight spreads and competitive commission
Cons
High Initial deposit Requirement
No two-factor Authentication for JForex platform
Mediocre leverage levels
Conclusion
From this Dukascopy Review, we can say that this broker/bank is a great fit for highly experienced volume traders and professionals with extensive market research materials, advanced charting, competitive pricing, and excellent discount program.
The broker is well-regulated by major authorities offering you a safe platform for trading in Forex, commodities, and CFDs.
With a focus on market professionals, smaller traders can also join their platform as they believe in skill-building with their insightful data and useful education tutorials.
This is clubbed with a robust community and customer support paving a way for an upward path for both starters and experts.
Feel free to share your comments and reviews below. This will help all the traders in our community.
Lastly, use the Brokers Page to select more regualted Forex brokers.