One of the regulated brokers that we recently use in Forex Academy is ATFX. Our trader Petko Aleksandrov recognized a well-regulated broker in the face of ATFX and we decided to write a detailed ATFX Review for our students and traders.
So if you are on the lookout for a regulated trading platform that offers various types of financial products and services, then you are in the right place, and in this ATFX review, we will share with you the PROs and CONs we experienced with ATFX broker.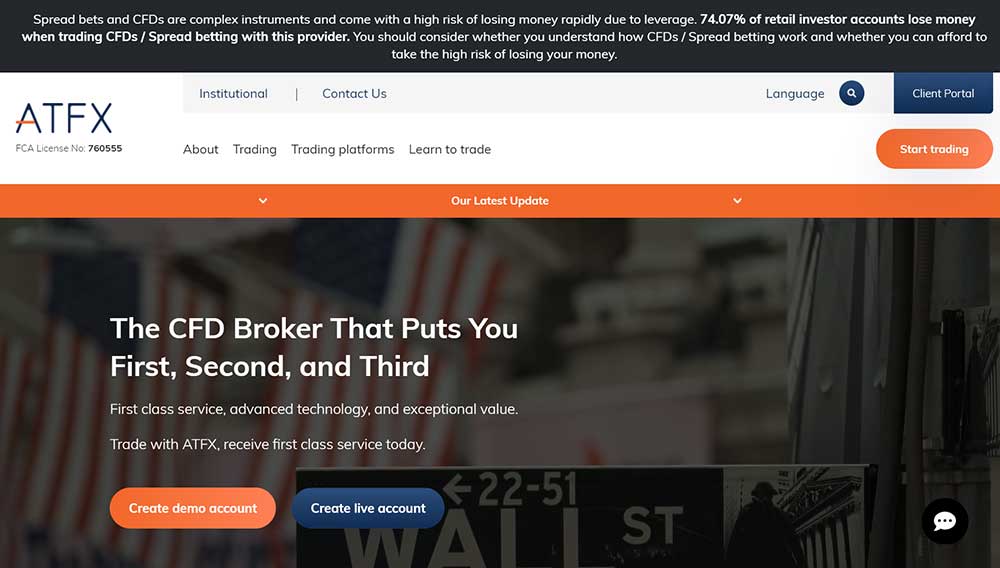 There is no denying the fact that identifying the right online platform makes the main difference between being successful or not. However, choosing the right platform in a highly competitive online environment is not easy. It requires spending time, doing the right research and then deciding as to which is the best option.
If we are to go by customer feedback, reviews, and also feedback from experts, there are reasons to believe that it might be a good idea to choose ATFX trading as a reliable and trustworthy platform.
There are reasons to believe that ATFX broker has stood the test of time and therefore it could offer the traders, both beginners, and experts the right avenue for buying and selling various financial products and services.
The best way to know more about this platform would perhaps be to go in for an impartial and factual ATFX review.
We are sure this ATFX broker review will be able to provide the readers and other stakeholders with the right information and knowledge based on which they can make the right decision.
Who Is ATFX?
Put in plain and simple words, ATFX is a broker that has been around for many years now. They are a well-renowned broker who has the capability, experience and expertise when it comes to offering traders the facility to trade on a range of assets.
Their main objective always has been to ensure that their platform is simple to use and they have the best of technologies including MetaTrader 4 Software to support.
Hence when you become an ATFX broker-client you can be sure that you are in a place where you can expect the best of protection as far as the clients are concerned.
They have been around for many years now and are fully regulated and are in compliance with the law of the land. The headquarters of ATFX is situated in London. Their main office address and other such details are also available on their website and therefore there is quite a bit of transparency as far as their dealings are concerned.

Hence, there is no denying the fact that when you are a part of ATFX you are dealing with a client portal that has the best of encryption systems apart from having the most modern technology to help clients in their dealing as far as various financial products are concerned.
ATFX Review – What Sets Them Apart from The Rest of The Crowd?
It would be pertinent to mention here that ATFX makes use of the most advanced and most modern bridging technologies. This helps traders to not only enjoy the best of ATFX bonus systems and ATFX spread conditions but also enjoy other benefits and facilities.
They have an excellent track record when it comes to offering the best rates as far as their liquidity providers are concerned. It would also be pertinent to mention here that they offer the best of payment systems.
Ask any trader or any expert on online trading of financial products and services, they will have a few things to mention about the payment systems. Any reputed and reliable ATFX review will prove that this service provider is super-fast when it comes to both withdrawals as far as deposits.

It also would not be out of place to mention here that the entire process of opening accounts is safe, easy, efficient and quick. This allows the traders to get into the act right away without any wastage of time.
Further, there is one more takeaway as far as the traders are concerned. They have a free demo account that can be used for training, testing and then getting into a live trading environment. All these and much more go in making ATFX broker quite different from the rest of the crowd in more ways than one.
Before opening an account, feel free to compare the conditions with at least two more brokers: BlackBull Markets and HotForex Broker.
ATFX broker – how well is It Regulated?
This is a common question that comes to the minds of those who are seeking an honest and impartial ATFX review. As mentioned above, the headquarters of ATFX in the United Kingdom.
It would also be important to mention here that the service provider is regulated by FCA. The full form of ATFX is AT Global Markets (UK) Limited.

The company and its operations are completely regulated and authorized by the FCA or the Financial Conduct Authority. They have a valid registration number and it is 760555 and the number of the company is 09827091.
As per the regulation norms, it is quite clear that they are an authorized FX broker as far as a CFD broker. There are some strict CASS rules that have permitted this ATFX broker to hold client funds during the course of daily transactions.
However, they are strictly regulated and this goes a long way in ensuring that the money of the client stays protected and the clients are treated fairly at all points in time. It would also be pertinent to mention that apart from Malaysia and other countries, they are also actively present in North America and the Middle East.
ATFX Global Markets & ATFX Country Restrictions
Apart from these places, it is interesting to note that they also have a sister company by the name ATFX Global Markets (CY) Ltd. This company has its operations in Limassol, Cyprus. A part of the overall operations of ATFX, therefore, is under the operation of CySEC which is the full form of the Cyprus Securities & Exchanges Commission.

CySEC is also fully regulated and they allow complete and unhindered access to EEA and EU countries. Even countries in the Middle East and Switzerland also have the right access to ATFX through the CySEC regulation mechanism.
Hence, when the above is taken into account, there are enough reasons to believe that ATFX Malaysia is well regulated in more ways than one and therefore the client, their money, and operations are quite safe.
The above few paragraphs go to prove that ATFX broker is a well-known and reputed global brokerage organization.
However, as per the existing rules and regulations that are accepted across the financial capitals all over the world,
The services of ATFX broker are not available in some countries.
These countries include:
Sri Lanka
Tunisia
Yemen
Trinidad and Tobago
Bosnia & Herzegovina
A few other countries where ATFX trading is not allowed include countries like Syria, Iraq, Ethiopia, Sudan, Canada and DPRK or the Democratic Peoples' Republic of Korea. It also is not available in Japan and Iran.
Therefore, at the end of the day, there are many reasons to believe that the service provider is well structured and knows their business well and is fully compliant as far as the international rules and regulations are concerned.
Adhering To MIFID
Apart from the regulatory and compliance related rules and regulations that ATFX meets, there are a few more things that are worth mentioning.
ATFX broker also meets the MIFID standards. This is an important directive that was adopted by the EU Parliament on Nov 1, 2007. The main objective of MIFID is to ensure that the financial instrument markets are regulated.
It also aims to provide investment services along with other allied activities as far as the European Economic Area is concerned. A powerful regulatory push that has the backing of all the 27 member nations of the EU. It also has other non-members in it and they include Iceland, Norway, and Liechtenstein.
Therefore when you are a member of ATFX trading, you can be sure that you are dealing with a service provider who is governed by MIFID. The main goal of MIFID is to ensure that there is harmony as far as the financial markets are concerned, particularly with reference to countries of the EEA and also other countries such as Malaysia.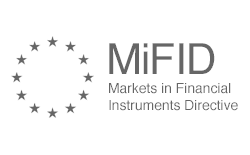 MIFID ensures that all investment firms including ATFX are able to offer the best of efficiency, transparency, competitive business dealings and most importantly 100% consumer protection.
This umbrella called MIFID also ensures that investment firms are in a position to offer their services seamlessly and freely to other member states and even those in third party locations. However, services can be offered by third party locations only when they are authorized by the local authorities to offer these services to their clients.
ATFX Review – Legally Transparent
When you visit the website and also look at some positive and honest ATFX review articles, there are a few things that will stand out quite clearly.
ATFX offers a wide range of legal documents and these are available on its website. The documents include each and every bit of paper and communication that pertains to regulation and ruling. Each document is completely transparent and downloadable and can be read by the clients and traders.
The legal documents are quite exhaustive and cover almost all aspects of trading including spread betting and CFDs. This is where the interested persons and other stakeholders will be able to get a complete picture about the various terms and conditions that are specific to certain products and services.
All these are quite impressive and therefore customers and traders can be sure that ATFX trading, ATFX bonus and even ATFX spread are completely protected.
A Look at ATFX Trading Platforms
Any online trading house that deals with financial products and services has to bear in mind a few important things.
The trading platforms and the technology that it offers is of paramount importance. It would be pertinent to mention here that it offers MT4 trading platform and therefore as traders and clients, you can always be sure that you use the most trusted platform for algo trading and manual trading.

We also would like to mention here that this trading platform is considered to be one of the most successful and also one of the best on planet earth. This has been proven time and again by various ATFX trading experts and many genuine ATFX review articles are also testimony to this.
If you ask any expert they will have many good things to tell about the MT4 platform. It comes with a number of user-friendly tools and other such features. Also, it is available in the basic form and the same can be used for buying as well as selling.
It also allows the traders to add as many indicators as they want apart from getting the help and assistance of expert advisors and tools. The impressive thing about the MT4 platform is that all these tools are automatic strategies and they will do the entire trading for the traders at any given point in time.
The entire MT4 platform is quite easy to understand and put to use and even new entrants will not have to struggle too much to learn and master the use of this trading platform of ATFX.

There are also a number of interactive webinars and also many informative and useful videos. When you make use of all these and spend limited time on MT4 platform you will certainly be platform ready and will be raring to go.
As mentioned above, the demo version that is available on the MT4 platform is also a good learning experience for new entrants and they can get into the live market after being reasonably well versed with the platform, and after having a clearer understanding about the features and other such things that it offers.
ATFX Broker Trading Fees
Let us now get into some interesting aspects of ATFX trading fees. There are different types of accounts and the fee structure would depend accordingly. Hence, it is important to understand the same if you really want to be a successful ATFX Malaysia trader, for example.
It would be pertinent to mention here that overall the trading fees are quite competitive. Some ATFX broker reviews have been able to have a closer look at the Standard Account and it looks quite impressive. There are no charges or commissions but at the same time the ATFX spread is comparatively much higher.
They also offer a reasonably wide variety of choices when it comes to trading in different types of currencies. They offer combinations such as GBP/USD, EUR/USD, USD/AUD, and EUR/GBP amongst other options.
A look at CFD Fees
When compared to other trading platforms, ATFX offers a very competitive and impressive CFD fee structure. Though the stock index fees are comparatively a bit higher when compared to others, when it comes to other parameters, there are reasons to believe that they are better off when compared to other service providers.
Non-Trading Fees
This is also another area where ATFX scores quite impressively when compared to many other leading trading platforms in Malaysia and across other countries of the world. They do not charge any account fee, deposit fee, inactivity fee or withdrawal.
When we look at other major players, there are reasons to believe that they offer a much better option when compared to them. This is also an area where they stand out from the rest of the crowd.
Account Opening Process
This is one of the most important points that traders consider when opening a trading account. According to most ATFX review articles, there is unanimity as far as the account opening process is concerned. It has an extremely user-friendly and completely digitized account opening process.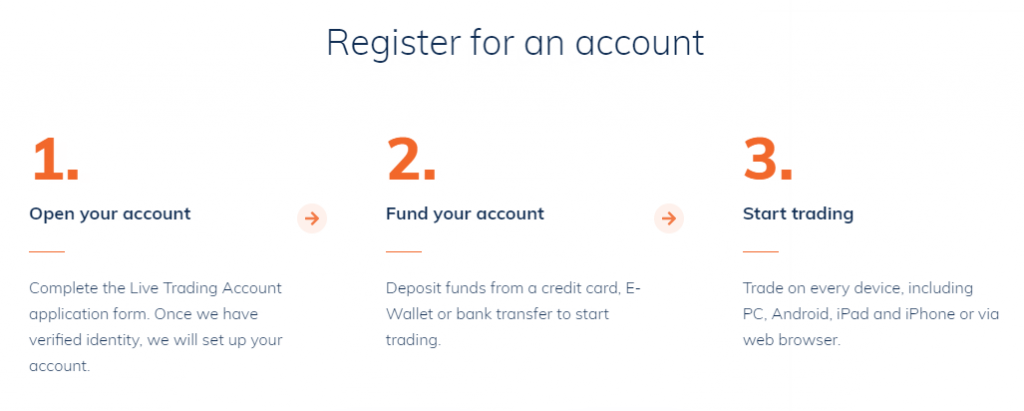 The whole process of opening a trading account should not take more than a day. However, some traders are not too happy with the minimum deposit amount. Accordingly, to them, it is very high for those who wish to operate and maintain non-standard accounts. The minimum deposit amount for any Standard account is $500. However, it is higher for other non-standard accounts.
ATFX Broker Account Types
Basically, the ATFX broker offers four different types of accounts. They are different as far as minimum deposit, fees, leveraging and additional services and facilities are concerned. The four different types of accounts are Standard, Edge, Premium and Professional.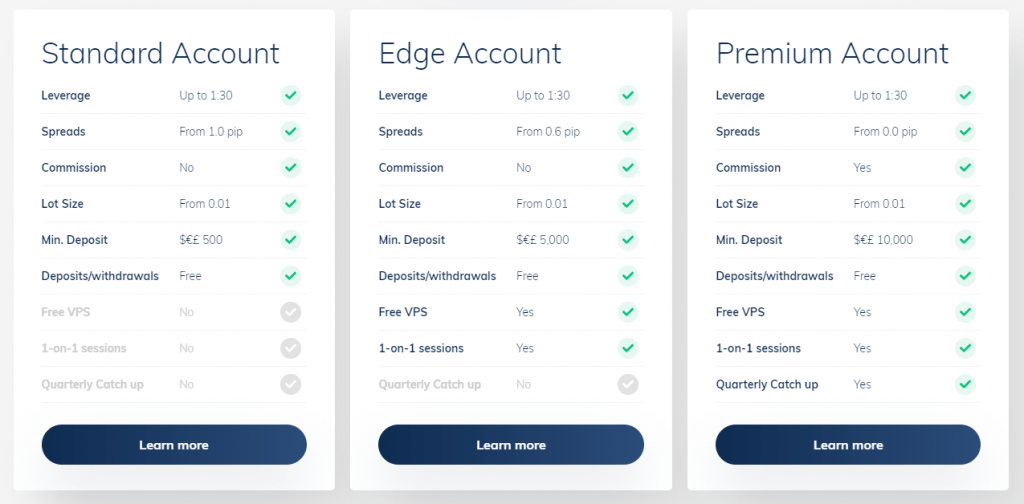 The minimum deposits applicable for the four types are as follows:
It is $500 for standard accounts.
For Edge accounts the minimum deposit amount is $5,000.
Premium account holders should start their operations with a minimum deposit of $10,000.
As far as Professional Account holders are concerned the minimum deposit amount has been fixed at $5,000.
These are quite okay and when we compare it across various equivalent products in the market, it is quite obvious that the rates are quite competitive and market friendly.
ATFX Spread
Let us now spend some time having a brief look at the ATFX spread across various products that they offer to their clients.
The spread for the Standard account is an impressive 1.0 pip. However, as far as the Edge account is concerned, the spread is not too impressive at 0.6 pip. The Premium account spread is unpredictable and it is called raw spread in market parlance. It could start from as low as 0.0 pip and therefore is not too impressive or worth talking about. Finally, when it comes to Professional accounts the spreads start from a low of 0.6 pip.

When it comes to commission, no commission is chargeable for Standard, Edge and Professional accounts. However, for Premium Account, it is around $25 per 10.
How simple is the Account-Opening Process?
As mentioned above, the entire process of opening an account is simple, straightforward and completely digitized. It essentially involves five different steps and they are as follows:
You have to initiate the account opening process by entering your personal details.
The next step is to complete the entire verification process. You have to upload the required KYC (Know Your Customer) documents. These could be your driver's license, passport or your main ID card issued by your government. You also should prove your proof of residence and this could either be your bank statement copy or any utility bill where your current address is mentioned.
As a client, you are also supposed to give some brief information about your financial details.
You are also required to answer some simple questions with regard to your overall trading experience.
Further, you also will be required to go through a basic test that will examine and assess your overall knowledge of the financial markets.
The entire process of initial registration should not take more than 15 to 20 minutes. You go through any reliable ATFX broker review you will get the same feedback as far as the completion of the initial registration process for account opening.
The KYC and other documents that you have submitted will be verified and completed within 1 to 2 days. In most cases, traders have found that the entire process is completed within 24 hours or one full day at the most.
Once the document checking and credential checking have been completed ATFX broker reaches out to the traders and the account validation and the opening process is gone through. This is done quite efficiently and you can choose the language in which you would like details pertaining to your account opening.
Withdrawals and Deposits
There are reasons to believe that the ATFX broker is quite efficient, fast, and reliable when it comes to account deposit and account withdrawal. As a trader, you can fund your account either through debit or credit cards, bank transfers, or even through electronic wallets.
This is quite good and the entire process of deposit and withdrawal is completely protected and is encrypted end to end using the best of encryption processes. The entire process is audited regularly and therefore traders can be sure that their personal information, banking information, and financial information are always kept safe at all points in time.
ATFX offers different methods for deposits and withdrawals:






Customer Support and Services
There are reasons to believe that the customer service standards of ATFX broker are quite impressive. You can get in touch with them over the phone, live chat, and mail services. However, they lack 24/7 support and this is a problem that ATFX broker needs to address. The communication process via email though reliable is slow and some more efficiency is the need of the hour.
PROs
Stable regulated Forex broker
Easy and fast account opening.
Limited but extremely trader-friendly product portfolio.
Overall low fee structure.
Reasonably good customer support and services.
Decent spreads.
No back breaking commission structures.
Demo facility available.
CONs
Email support is slow.
Lack of fundamental data.
Conclusion
If you are keen on being a partner with a reliable, safe, proven and trustworthy online as well as mobile-based trading platform, then you are perhaps in the right place.
Based on many ATFX review articles, there are not many reasons to find too many negatives as far as their product options, trading options, deposits, withdrawal facilities and other such options are concerned.
Their customer service standards and safety standards are also comparable to the best in the industry. They are well regulated and the clients' money is fully protected at all points in time.
If you feel that this is not your trading broker, you can check out the recommended brokers on our website.