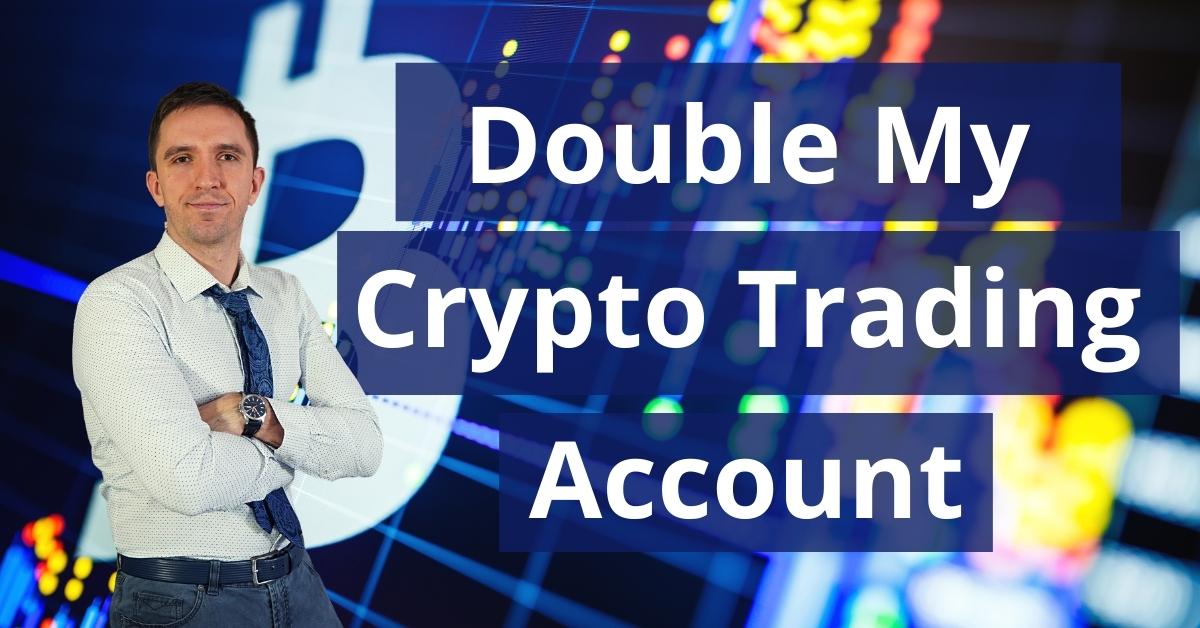 How I doubled my trading account with District0x DNT crypto & Civic
Hello, everyone, today I will show you how I succeeded to make over 100% of profit for less than 12 hours last night with District0x DNT crypto. It was with one of the top gainers that we have at the moment on the Crypto market.
So at the moment, Bitcoin tries to break the $16 000 and today is actually the 6 of November 2020.
We'll see how far Bitcoin goes but as you know if you have watched some of my courses and especially the Cryptocurrency Investment trading course, you will know that what I've been trading is smaller Cryptocurrencies and not Bitcoin. And this is because they just move faster. And especially I will show you what I did with the District0x DNT crypto last night. I have bought a piece of 600 EUR DNT.
The price was below 2 cents, you can see it right over here.
And then what happened early this morning when I woke up? The price was 100% higher and I can just go to the top gainers and it is still a top gainer today with above 341% and you can see where the price is. It is above 4 cents. And if I click on it, you will see how aggressively it goes higher, and if I go to all where I will see all the prices, you can see that District0x DNT crypto back in January 2018, it reached nearly 50 cents.
The Civic
Now that's kind of an impossible target for now but I'll be happy to hold it until the 10 cents. Having in mind it's at 0.04 right now. All of these levels here about the 10 cents would be a great target for me. So we'll see how it's going and actually, Coinbase has this great option if you click on prices, and then on the right side where you see tradable assets, you have the option to select the top gainers.
Here you can follow which are the Cryptocurrencies that gain the most at the moment and it's super cool because obviously there are hundreds of assets, it's hard to follow all of them. But at any moment you can look and see which is the one that currently profits the most. And usually, these are very small Cryptocurrencies just like the District0x DNT crypto but sometimes they might bring you great profits.
Of course maybe a little bit of luck is involved to know if it will continue higher because not a lot of fundamental data about some of the small Cryptocurrencies. The next one is the Civic which did as well a great profit and I'm considering to take some more of it on the next pullback. Probably, if it drops down to 5 cents.
The Counter Trendlines
This is how I have gained 100% with one of the small Cryptocurrencies last night but as I said I will be a little bit greedy hold it for a long time to see how it will go. I'm not in a rush to sell anything. I will keep you updated with my investments on the Crypto market.
The Bitcoin did a fantastic move up until it bounced from the 16 000, failed to reach them, failed to close above, failed to break. But look at this move. Now, as I've said already in the previous videos, a lot of the money are flowing into Bitcoin.
Not too much on the other Cryptocurrencies. But I'll show you something unique that I caught and I will show you what I have bought this time on Coinbase. So if I zoom to the current setup, you'll see that after that extreme move that we had from the Bitcoin, I had 3 Counter Trendlines that, if I go back, you will see that this was the first one where I had the chance to draw a Counter Trendline and then I had a very small failure of the recent low.
The District0x DNT crypto
So I consider this candle to be a failure of this candle.And this is where I bought one time and then the price went to the downside I didn't have an entry here, OK, right over here, because there is no failure, OK, lower low, lower low, no failure so that one doesn't count. I didn't buy over here. Then I had the chance to draw a more aggressive Counter Trendline right over here. And here is the failure break, another entry break, another entry.
Simply, I didn't have the time to record all of these entries 1, 2, 3 entries so far. And I will show you what I bought. Something very interesting that drove my portfolio much higher. OK, if I go to the hourly charts or the 24 hours, it doesn't really matter, hourly chart or 24 hours. You will see what a constant growth I had and it reached 16 300. So this is above 8 000 EUR.
At that point I doubled my account
It could be a little bit more or less, but it's around 100% profit on my account. OK, and you will see what I have in my portfolio. I have the DNT, which is known as DistrictOx, and as well I have the Civic. But this one so far didn't bring me profits, but that one did. So this is a very cheap Cryptocurrency that I have bought one time. I think it was below 2 cents. Let me click on that and we'll see the first time I bought it.
Yeah, it was below 2 EUR cents and then I've bought a little bit more at 0.0315 and I have bought 2. So I had 2 pieces of 600 EUR, as you see that the price reached 0.12. This is in Bulgarian Lev. So it's above 0.06 EUR cents. OK, so I've bought it for 2, 3 and then it reached 6 EUR cent, which is a lot of profit. You can see that just for the last 24 hours it did 131% of a profit. If I go to weekly, you will see something amazing, 450% of a profit with the District0x DNT crypto.
And how I noticed that District0x DNT crypto is going up?
So you see where I've bought it the first time right here when was super cheap. And if I go to Prices, I will show you something interesting on the right side on the top of the tradable assets. If you click on the drop-down menu, you will see top gainers. So I often keep an eye on those to know which Cryptos are profiting the most at the moment.
And the District0x DNT crypto is on the top for the last few days together with the Civic. And this is how I noticed that there is a movement with the DNT. So I have taken 2 pieces and another piece of Civic and these are very small Cryptocurrencies. And when I say small, they are cheap. At the same time, its market capitalization is very small. You can see 52 million for the District0x DNT crypto and 64 for the Civic.
The potential in District0x DNT crypto
So I think it's a lot of potential with these Cryptos. So we'll see how it goes. You can read more about them, of course, over the Internet, but they brought my portfolio in the great profit. OK, you can see it was right here at about 12 000. So this is about 6 000 EUR, which was a little bit of a drawdown even. And then boom, it's up to 8 000 and at the moment about 7 000, so a little bit pull back from this Cryptocurrency as well, so I'll see how it's going.
Just keep an eye on these top gainers that we see on Coinbase because you might catch some very volatile Cryptos that are just jumping with 100, 200, 400% as you see what the District0x DNT crypto did during the last week. Of course, I wish I have bought it here, but for a long time, there was no movement. If I go back to monthly or even yearly. OK, monthly, you will see that it was just nothing in there.
So why would I put my money into it? But when there is such a move boom, there is something going on in there. And most of the time I really don't want to know what's going on in there. I don't read so much of the news anymore and follow what's going on because it's so many Cryptocurrencies. But from my experience, I know that if there is such a move, there is something going on.
All questions are welcome
If people are buying it, I will buy. But when it's cheap, OK, maybe the current price is cheap as well. If the price reaches to let's see where it was back in 2017 and you can see how far it went to 0.78 Bulgarian Lev. So that would be about 0.40 cents, EUR cents. But if it reaches any of this level to not 40 but let's say 20 to 25, I will have a very decent profit into my account.
And anyway, I would be just happy even to buy some of the dips. So if it goes just about these levels one more time to 0.05 or to even 0.06 or somewhere in here, I'll be happy to buy some more of it. Of course, if I have entries from the Bitcoin strict to the system.
This article is based on a free lecture from the Cryptocurrency Investment Strategy Without Losses course. You can enroll in the course on our website​. Thanks for reading. Feel free to ask if you have any questions.
I wish you safe trading. Cheers!