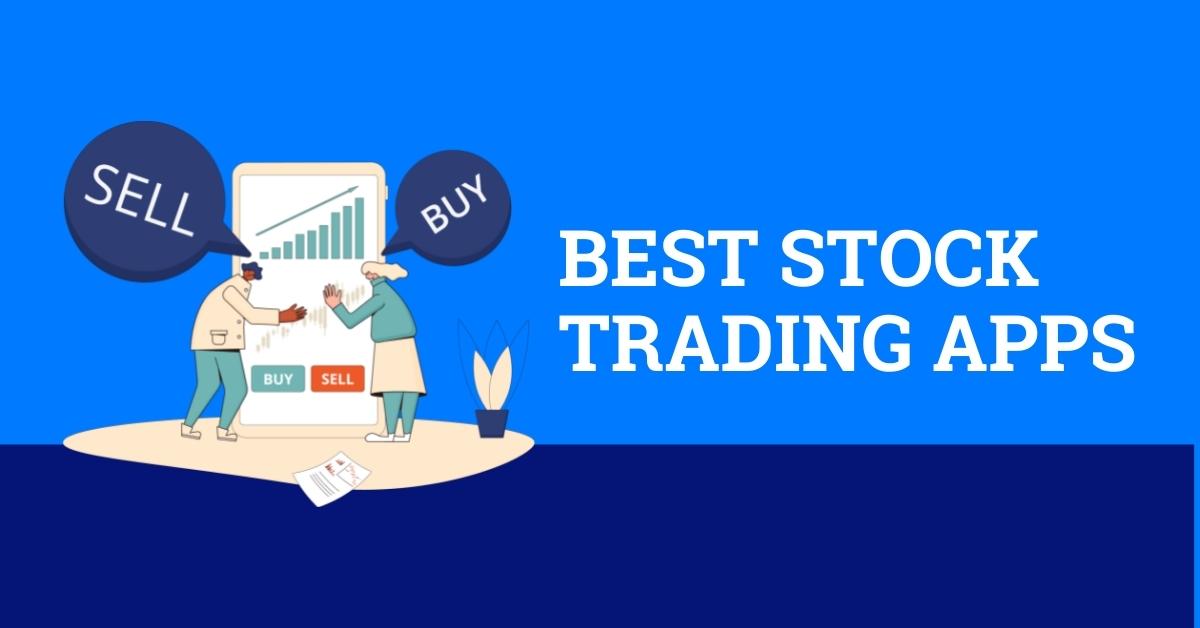 The Best Stock Trading Apps for 2022
The best stock trading apps in 2022 make it easy for you to buy ETFs right from your phone. You can also place stock orders without paying commissions.
These apps place research resources at your fingertips. You'll learn about interesting companies and opportunities in minutes.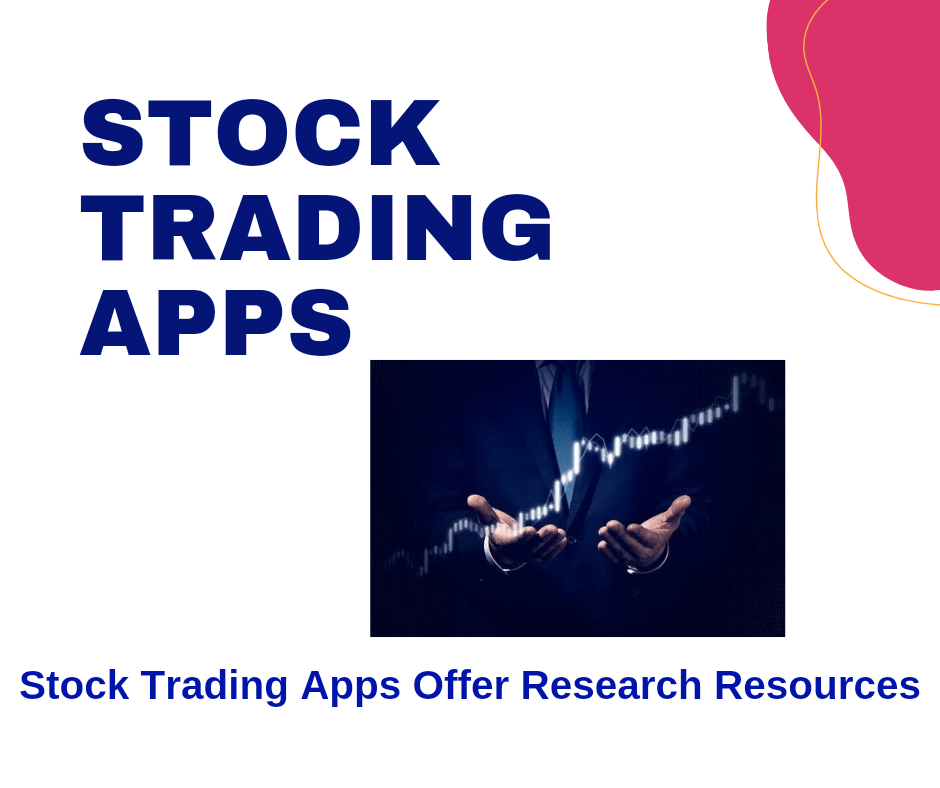 You can track the performance of your portfolio and place orders on the go. This post will discuss the features of the best apps for stock traders, so that you can select the most useful platform.
How do you know which is the best stock app for you?
Most traders use the same criteria when they're selecting the best stock app for their needs. Both beginners and experienced traders look for apps that:
Offer low or zero commissions
Provide them with access to research
Make it easy to buy or sell stocks or ETFs
Let them track their portfolio online
Many traders nowadays buy and sell stocks right from their mobile phone. They also do research with the same device, so it's important to them to have access to these resources on the go.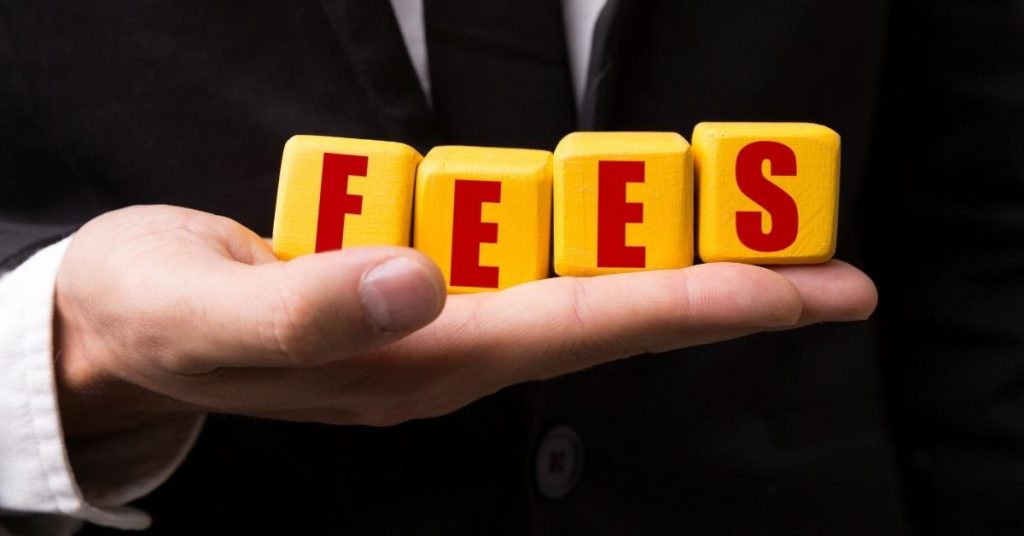 Charles Schwab
The Charles Schwab app is the best stock market app overall. This is because traders can easily place orders using the app, prices are low and several resources are available. They don't charge commissions on trades, so you keep more of your profits.
This app is a good choice for beginners because there's no account minimum. They have a wide range of account types and you can even use the web interface if your device with the app is unavailable.
An automated advisor is available to all traders who use the app. The adviser is called Schwab Intelligent Portfolios and you won't be charged a recurring fee for using it. This definitely makes it the best stock trading app for beginners who want to make the best use of their capital.
When you're busy with other tasks, you can use the Schwab Assistant to place orders by using your voice. The Schwab Assistant also lets you ask questions, get quotes and set alerts by using your voice.
Vanguard
Vangaurd is preferred by traders who don't want to pay any commissions. If you like to make all of your trading decisions, this app will help you to save money. On the other hand, if you like to get help with managing your portfolio, they have your back.
Their portfolio management fees are relatively low. You'll only pay up to 0.3$ for professionally managed portfolios. They also offer automated portfolios. You'll pay 0.2% to access that feature.
Vanguard has several types of accounts available. One of these doesn't have a minimum, making it ideal for people who want to start trading but have limited capital. They also offer accounts with minimum opening balances of $3,000 and $50,000. Whether you're an active trader or a passive investor, they have several options to mach your needs.
The app that you use for stock trading can also be used to create trusts. This makes it easy to transfer your assets to your beneficiaries. Educational resources are also provided on the app.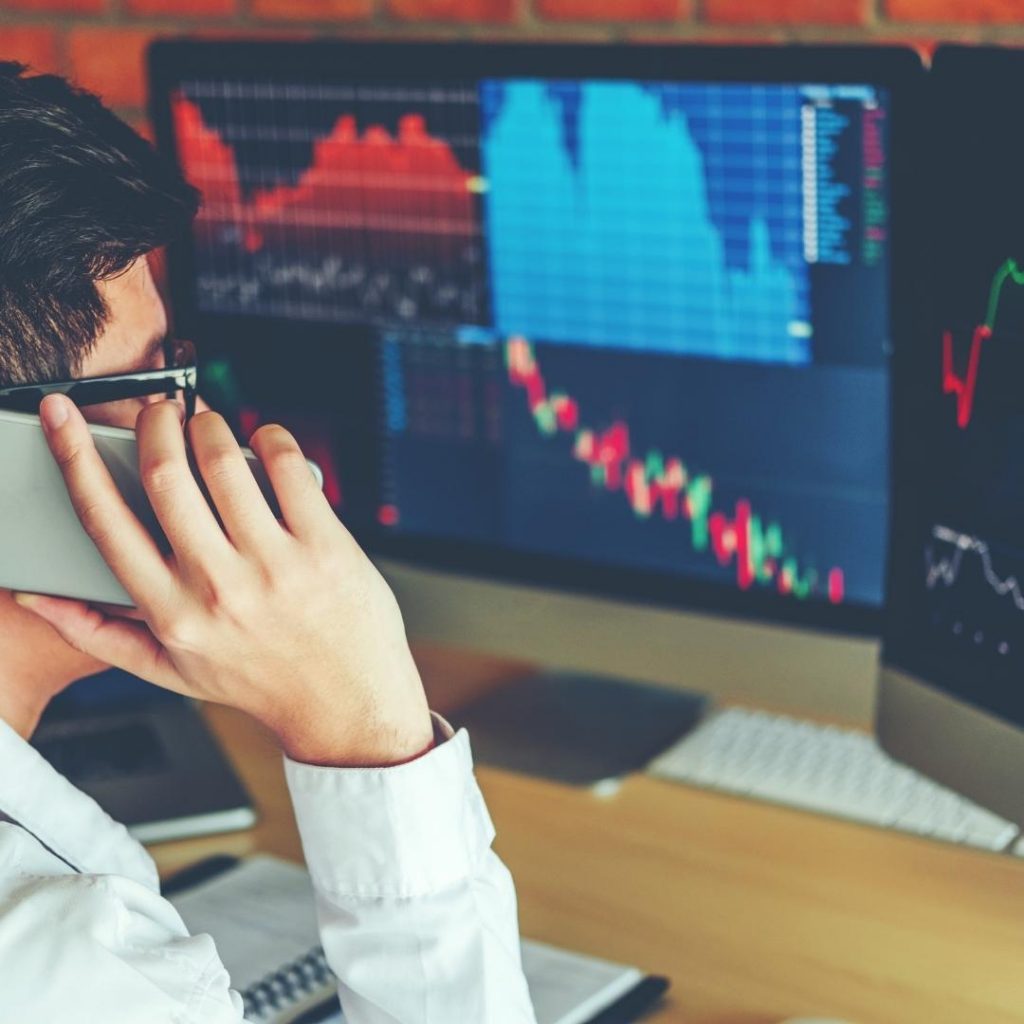 TD Ameritrade's thinkorswim
TD Ameritrade's thinkorswim is the best stock market app for people who trade right through the day. This isn't surprising, since it's a Schwab product and comes with cutting-edge features.
Stock traders who use thinkorswim can expect to have an interactive experience. TD Ameritrade does not charge any commissions on trades. The platform also does not have a minimum for opening accounts.
This is ideal for beginners, who may want to start investing but might not have a lot of capital. The app also does not require yo to maintain a specific account balance. You'll keep more of your earnings on every trade because you won't pay any commissions.
Several types of accounts and investments that are popular among traders are available. These include Forex, cryptocurrencies and futures.
Stock traders can use the desktop or mobile version to access advanced charts. The app makes it easy to do profit and loss calculations. You can also monitor events with live news streams from CNBC.
TD Ameritrade offers help to clients via trading specialists. Traders can log in to thinkorswim to use the chat feature. This lets you speak to any of their representatives.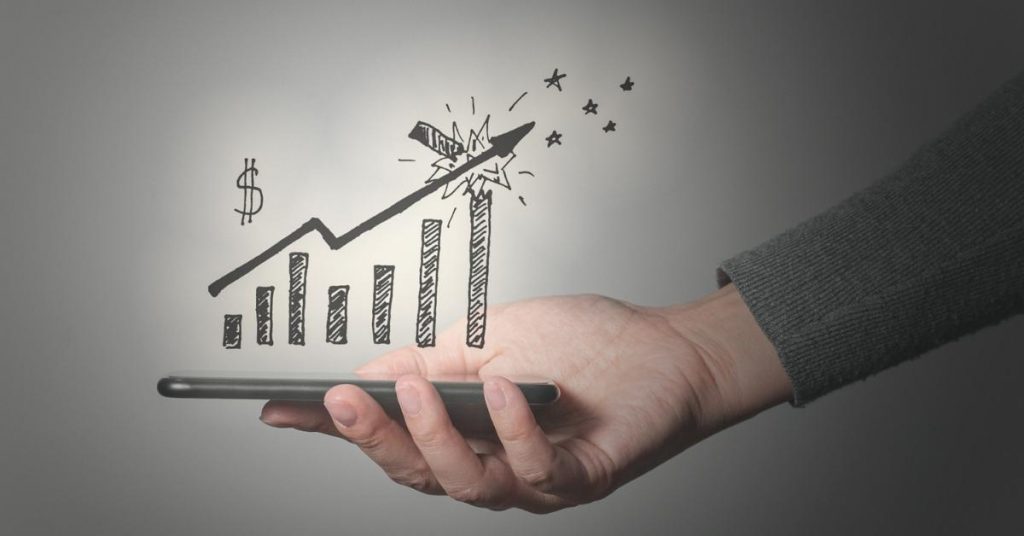 Wealthfront
Wealthfront is ideal for traders who prefer automated investing. it charges a relatively small fee of 0.25% on most transactions. However, you won't pay any fees on transfers. you also won't pay a fee on the minimum.
This app doesn't charge commissions. Traders keep more of their profit from each trade. he app offers a full package of banking and investment tools.
Financial guidance is available on this app. Wealthfront charges a competitive price for their robo advisor. PATH lets you integrate third-party data to project your situation. You can access this tool if you have an account.
SoFi Invest – One of the Best Stock Trading Apps for Beginners
SoFi is the mobile app from SoFi Invest. This is a streamlined platform, which makes it easy to manage. new traders will enjoy using it, since they can easily find whatever they need.
However, if you like a platform that's more robust, SoFi might not be ideal for you. It's design is ideal for people who are just learning to understand the markets.
ETFs are available and you'll find a good selection of stocks on SoFi. The platform also offers fractional shares. You can invest in these by using its Stock Bits tool. The tool makes trading easy for beginners. You can make small investments as you learn about stock trading.
Many traders don't have the time to thoroughly research every decision. They like to use automated tools on occasion. Automated tools help them to save time. SoFi offers an automated platform for investing. SoFi doesn't charge an additional fee for this feature.
Traders sometimes want to transfer their profits from trading to their retirement account. SoFi makes ti easy to do this. Your investment choices are all in one place.
Betterment
Betterment is the best stock trading app for traders who like educational resources. betterment places a lot of emphasis on trader education. The platform also optimizes everything for mobile.
Once you sign up for betterment, using it is a breeze. The app is very intuitive. If you've never used a trading app before, you'll be placing trades in minutes, if you wish.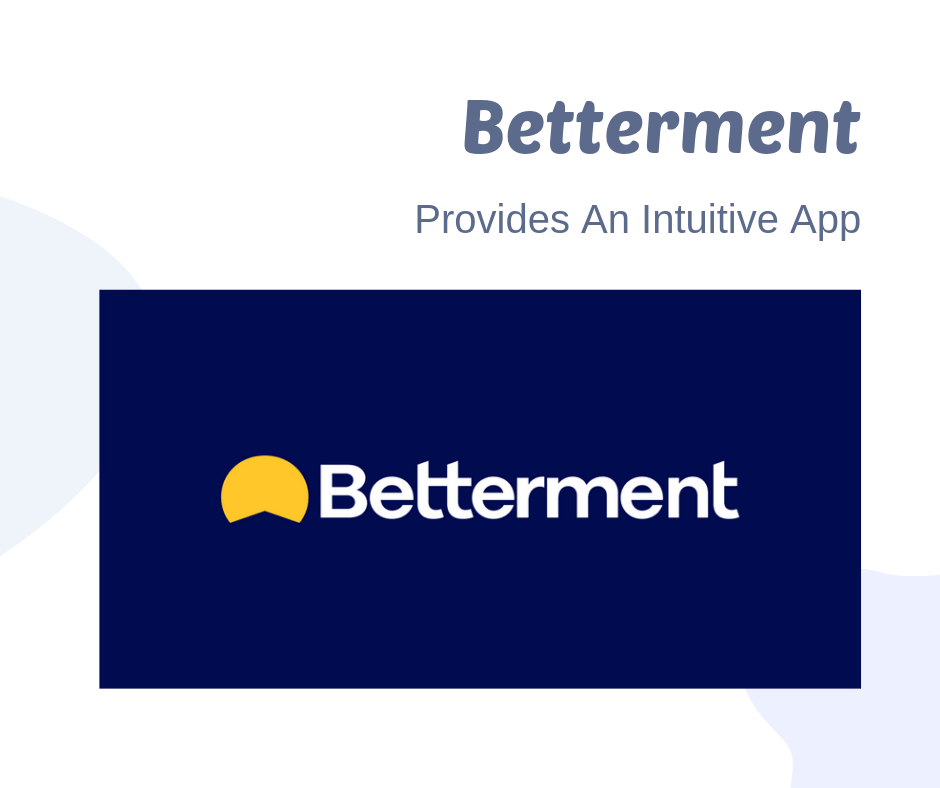 Betterment gives you a choice of five portfolio types. you can start with any one of these. You don't have to stick with a particular portfolio forever. The app makes it easy for you to switch to another type when your goals are achieved.
Traders don't always pay attention to tax matters. taxes can affect the profits that you make on particular transaction. Taxation can also cut into your gains when you switch from one type of portfolio to the next.
Betterment gives you a warning before you switch portfolios. The platform tells you when an adjustment can have negative tax implications. That feature really makes things easy for traders who are planning for the long term.
Interactive Brokers is One of the Best Stock Trading Apps for Active Traders
Active traders often look for apps that don't charge commissions or fees. High fees and commission cut into their profits significantly. In fact, even low fees cut into the earnings of active traders.
Interactive Brokers charges very low fees if you're using their Pro platform. traders who use IBKR Lite aren't charged any fees at all. Both of these options help traders to profit more from every transaction.
Traders can access their Traders Workstation (TWS). The workstation gives you almost the same functionality as the desktop platform. If you need to open or close trades on the go, you can do so effortlessly.
You might be a trader who likes to work with multiple asset classes. You can queue up your trades on this platform. This makes it easy for you to monitor what's happening in real time.
Fidelity Investments
Fidelity Investments provides an app that's ideal for long-term investments. You won't be charged any commission fees on your trades. An account minimum is not in place for this app.
Day traders like to move in and out of the market quickly. On the other hand, long term traders like to buy stocks and hold them for a while. Fidelity is a goal-oriented app, so it's ideal for long-term traders.
Common tools for researching stocks are available. You'll also have tools that help you to plan fro retirement. Their tools also help you to prepare for other goals. you can even develop good saving habits by using it.
Ally Invest
Ally Invest doesn't have an account minimum for traders who want to make their own buying decisions. This makes it one of the stock trading apps that we recommend to beginners. it also has managed accounts. These attract a fee of $100.
Ally Invest has helpful trading tools. The trading platform is also easy to use. Many of the tools that they offer to technical traders are free.
This platform doesn't typically charge fees on stocks and other securities. If you like to trade options, you'll save almost as much as you would with your stock transactions. However, there are some exceptions.
If you like stocks that are not listed on American exchanges, you may have to pay fees. Their zero-commission offer only applies to US-based securities. Fees are also charged on a few American stocks.
You can keep cash in a brokerage account until you're ready to trade. You can move funds between their savings and brokerage accounts instantly. Stock traders who do this can benefit from the interest that's offered on savings accounts.
Stock, Forex and options traders can benefit from the Ally app. However, the platform doesn't give you access to cryptocurrencies. Traders can invest in Bitcoiin trusts and other OTC cryptocurrency products.
E-Trade
E-Trade offers options for all types of traders. The E-Trade app is product of E-Trade Financial Corporation. Morgan Stanley owns this company. Two versions of the app are able. One works with Android devices and the other can be obtained from the Apple Store.
You can trade both common and preferred stocks on this platform. Traders can access futures, options and ETFs. Advanced features such as ETF and stock screeners are on this app.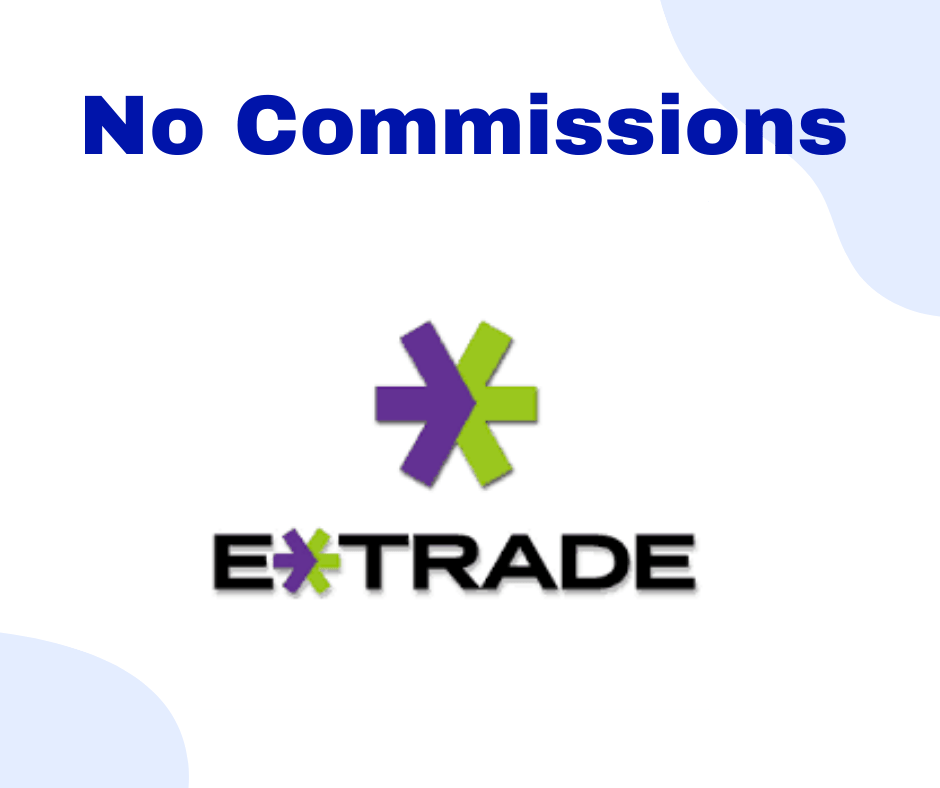 All stocks that are listed in the US are free of commissions. You can set alerts for the investments that you're interested in. Charts can also be easily accessed on the mobile platform.
Research is important to all stock traders. The E-Trade app provides you with real-time quotes and even Bloomberg TV is available. Passive traders can benefit from their automated portfolios and even chat with customer service via the app.
Is it easier to trade on a desktop than a mobile device?
Several traders nowadays like to trade on their phone. They may switch from their desktop to their phone and vice versa. Some never use a desktop and trade solely from their smartphone.
Are traders who use mobile devices missing out? Not at al. A stock trading app is designed to offer traders the same experience on every platform. Trades are executed in minutes.
if you're using an app, you'll be able to view trading resources easily. news streams will come to your phone directly. That helps you to make informed decisions. You can also speak with advisors via live chat from their mobile app.
Mobile apps for stock traders let you fund your account with ease. You can deposit checks into your account or use debit cards for these transactions. It's easy to check your account balance before a trade and transfer profits to another account.
Charts are optimized for mobile apps. Almost all of the leading brokers offer stock trading apps along with their conventional desktop platforms.