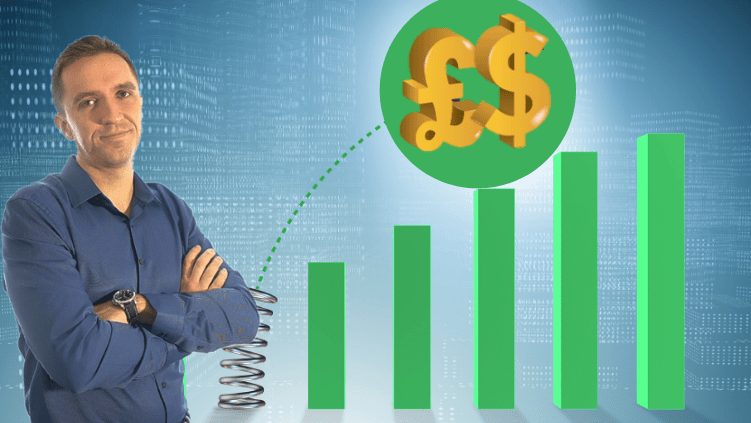 Best Algorithmic Trading Software in 2021
Posted by

Categories

EA Studio

Date

February 10, 2020
Best Algo trading software – looking for a way to make things easy?
Algorithmic trading software is a sort of software that can gather information, monitors pattern, and respond to the trading market rapidly. This encourages you to achieve maximum increases out of it. It is imperative to choose the winning algorithmic trading software before contributing.
EA Studio is simply the best algo trading software. It works perfectly for both beginners and experienced traders. You need to develop a strategy and test them before you can apply them to trade significant sums of money.
The software offers traders the opportunity to test different strategies. It comes in a simple design that does not require advanced coding knowledge. Even people who do not have any programming background can apply for the program, and it works very well for them.
It is good to trade in different assets as a way of diversification. Experienced traders prefer diversification so that they can improve the chances of making gains.
Significantly, the time your EAs created by the algorithmic trading software takes to react to the market ought to be less as this can make it or break it. Reaction time is the most significant component of trading, and if your software isn't quick enough, you can lose on some extraordinary arrangements and more unique benefits.
The EA Studio software makes tie easy to develop different strategies and apply them when trading in different assets. More than 15 years of research have been dedicated to making the software.
Many people who have tried the software praise it a lot. It is built to make trading easy. You can automate the whole trading process and wait to make money.
10 Reasons why EA Studio is the best algo trading software:
1. No need to buy Robots from the market
EA Studio allows users to create automation robots when trading. There is no need to buy robots from the market.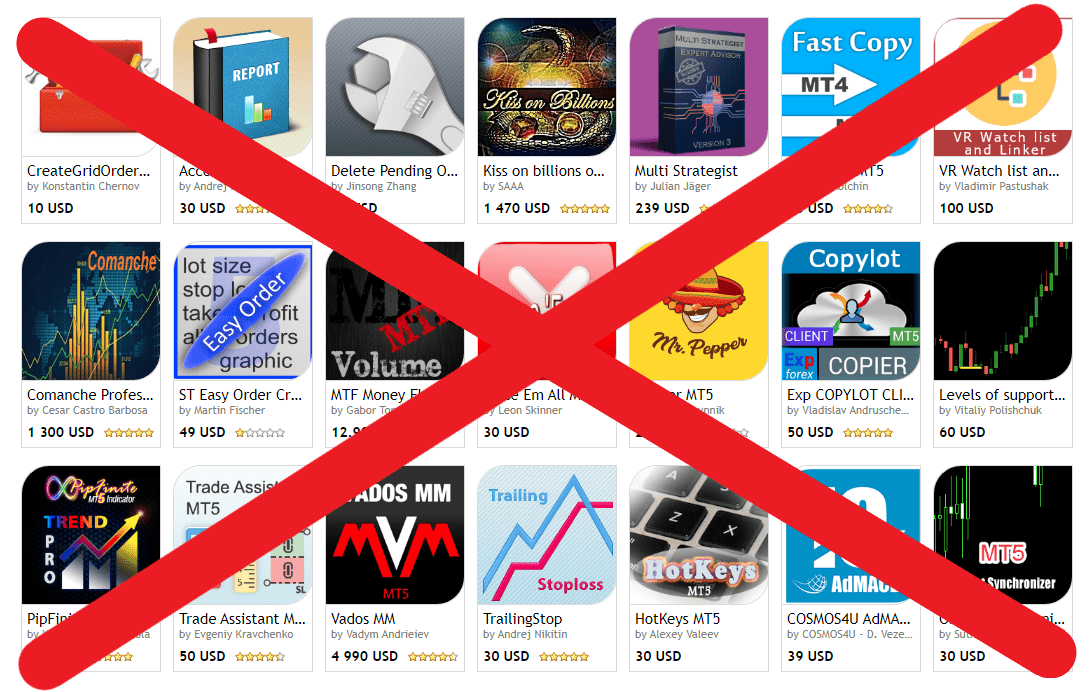 EA Studio simplifies the whole process to allow traders to create custom robots that can execute different strategies perfectly. Nowadays, people rely on robots to trade fast. In assets trading, it is necessary to make quick decisions.
The Algorithmic trading software generates EAs that can purchase and sell rapidly and consequently you can have genuine feelings of serenity. They don't get layered like people and can ceaselessly work and monitor the patterns of the trading market.
The automation process leads to fast decision making, which plays a great role in increasing the chances of making money. When robots make decisions, they are fast. It is easy for a robot to execute a trade fast and beat human competitors. The software makes it easy for users to create the right trading robots within a short period.
2. No programming skills needed
Some trading software will require skilled programmers to create strategies. EA Studio is the best algo trading software that works for all traders. It does not matter your background, you can apply the strategy, and it will help you make the right decision without the need to learn to program.
Some strategies can take a lot of your time before you can master how to create them and automate if you do not have a programming background. It is a different case with the EA Studio algorithmic trading software.
It is built after taking into consideration the needs of an ordinary guy who would like to trade and apply advanced technics without the need to learn to program. You will be surprised to execute complicated strategies without having to learn the hard programming languages.
3. Trade multiple assets
Traders would like to improve their results by trading in several assets. Each asset you decide to trade needs a specific strategy. The program makes it easy to create several strategies and apply them to trade several assets while employing the right strategy.
You may like to try several strategies before you can decide on the best. It is straightforward to try several strategies while employing the software. With EA Studio, you are not limited to the number of strategies you can trade.
You are free to try several assets so that you can improve your trading results. This way, you will have a better risk-diversification in your account, and you will not depend on a single asset.
Numerous exceptional software items accompany free time for testing, which can assist you with understanding if the software is adequate to do trade according to your requirements.
4. Traders can generate new trading strategies
Sometimes the strategy you are applying to trade assets may not give you the best results. No worry, with EA Studio, you can easily change the strategy and try new ones that can improve your results.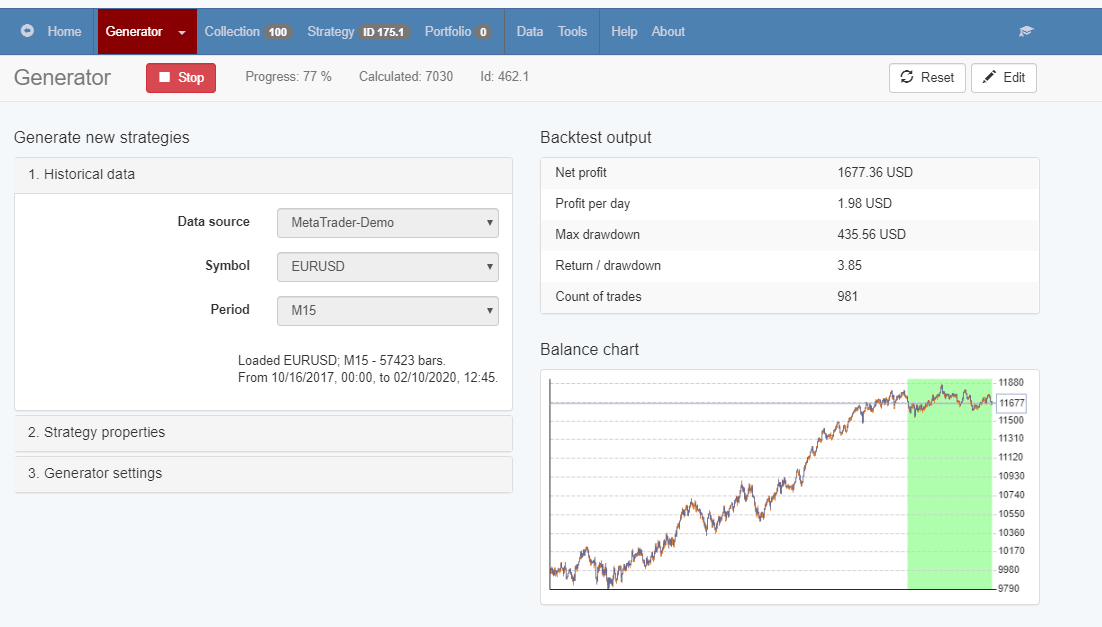 Several people try new strategies until they find those who work. There are several assets you can trade after you decide to enter the money market. The strategies which work for a given asset may not work for other markets.
You need to be quick in changing the strategies so that you can take advantage at all times and keep on winning. The process of changing strategies is straightforward when applying the software. Everything has been automated to make your work easy.
5. With the best algo trading software, you can automate trading strategies
To make your work easy when trading assets, you need to automate the strategies. Robots make decisions fast, which can be advantageous to you when trading.
For example, you can set the strategy in such a way it will trade when there are high chances of making profits – when the market is volatile. You can automate everything after you decide to apply the software. Everything has been simplified to allow you to achieve the best results as you trade.
With EA Studio, you can automate the strategies with one click, and this is why we consider it to be the best algo trading software:

6. Backtest strategies
You may like to know the effectiveness of certain strategies before you can deploy them. It is possible to test several strategies at the back end and know how they perform before you can deploy them.
Remember, it is essential to take time and analyze the strategies you are about to use when trading before you can decide on one. Always go for the right strategy, which can make you win each time you trade.
There is no restriction on the number of strategies you can backtest. The process of backtesting strategies has been simplified, making everything easy for you to execute: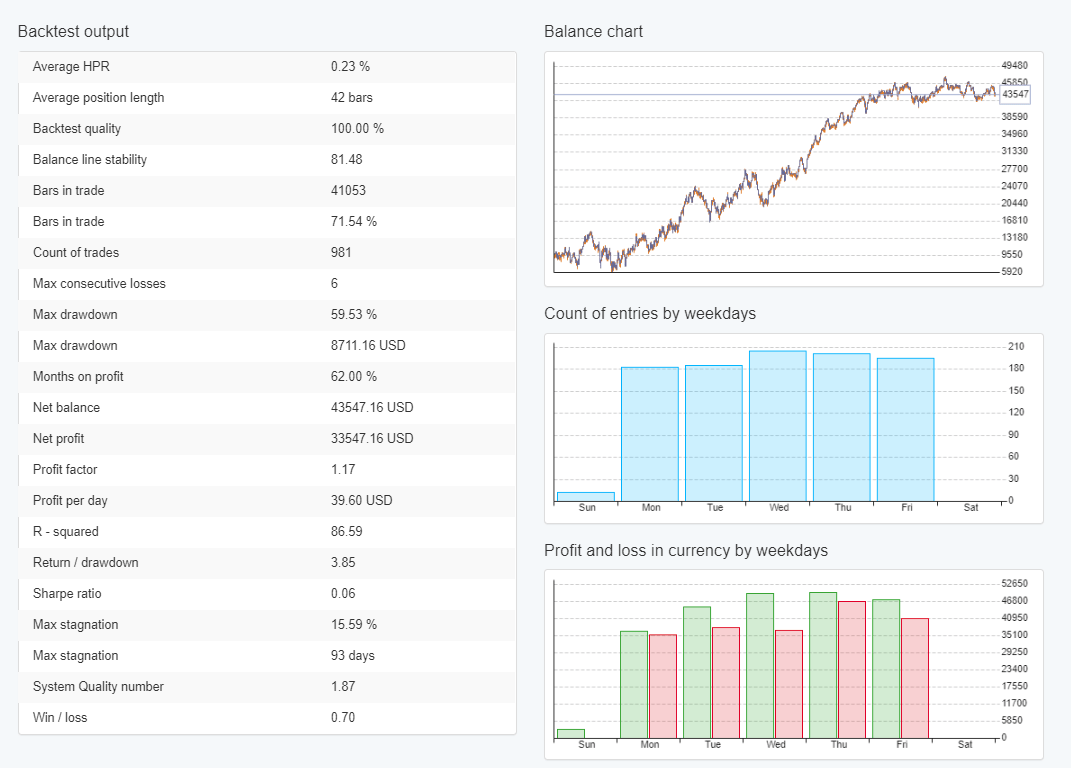 7. Comes with 15-days free trial
You need to be sure of a product you are about to buy. The developers of the best algo trading software allow you up to 15 days to test the functionality of the program so that you can make the right decision.
During the free trial period, you can test different functionality of the software and know how it worked. You can even apply it to create robots and apply them to see how they work. When trading, you need to employ a strategy that can bear fruits. People who trade are careful not to lose money.
They look for the best strategies which they can employ. The software is designed in such a way it makes it easy to test and master how it works before you can proceed to invest.
8. Import own historical data from MetaTrader
You may have tried other trading software such as Strategy Quant, or EA Builder, where you have accumulated a lot of data, which is crucial in creating a trading strategy. The EA Studio software allows you to import the historical data from your broker where you will be trading the strategies.
This way, you will be sure that the Robots make the right trading decisions. The software comes in a simple design to allow you to work with other software in the industry. If you are used to trading online, then the software will be the best to try.
It has been tested and proved to be highly effective in making it easy to master different trading platforms like Meta Trader. With the ability to import the necessary historical data, you will have a seamless migration to the software. You can count on the software to have full control of your trading.
9. Fastest and the most reliable Expert Advisor builder
You need to act fast so that you can come up with strategies and execute them to make more when trading. The software comes in handy when it comes to decision making. It operates fast to allow you to make quick decisions necessary to win big.
Each time you apply the software, it will pay a great role in speeding up your decision-making process. Remember to be successful in your trades; you need to employ the fastest strategies.
The software makes it easy to make quick decisions. You may have been missing out operations to make money due to your slow decision making as you trade. The issue can be of the past after you invest in the algorithmic trading software.
Many experts have tried it, and they agree it stands out in terms of being the fastest online Forex strategy generator. You can count on it, and it will execute commands fast to allow you to make the right trading decision.
10. The best algo trading software is developed by highly experienced trading experts
The developers behind the software took more than 15 years to implement different strategies.
You will get software that has been tested and proved to be highly effective. The software stands out due to its simplicity. Anybody who would like to get started in trading can apply it to achieve great results.
Apart from being friendly to beginners, it is also effective software in which experienced traders can apply. Those who are highly experienced in programming can develop complex strategies easily and apply them. You can count on the software to save money when trading with Expert Advisors or Robots.
Significantly, EA Studio software is easy to use. The software should be easy to utilize and understand, and one ought to likewise attempt to mess about and read surveys to show signs of improvement understanding.
The too entangled interface does nothing but bad. However, one should set aside enough effort to get the hang of the algorithmic trading software before making any choice in regards to the equivalent.
Remember, you will not have to buy robots or external materials to trade. It is an all in one algorithmic trading software which allows traders to undertake different process as they trade.
EA Studio is the best algo trading software. It comes with several features to make it easy for traders to develop and automate trading strategies.
You can learn more about the software in an Online course created by Forex Academy. Many people have enrolled in the course, and most of them praise the experience. It is software that offers all the necessary resources you need to start a profitable assets trading strategy.
The ability to backtest strategies makes it easy to explore several strategies until you decide on the best.
It stands out as simple but highly effective algo trading software any trader can try.
You better open a Demo account of $10,000, and we suggest everyone first to test the strategies on a Demo account. This is a virtual account so you will not be risking any real money and it is your personal choice if you want to trade these strategies on a live account in the future.
But first, test them on a Demo account to see how they go with your broker. Keep in mind that all the brokers offer a little bit different quotes, meaning bid and ask price.
So the backtest sometimes is different and the performance of the strategies could be different when it comes to the different brokers. So what I have now are the 5 Expert Advisors and below you can see that in the file I have 10.
And we say it is the best algorithmic trading software because it has the option to Export EAs for MetaTrader 4 and for MetaTrader 5.