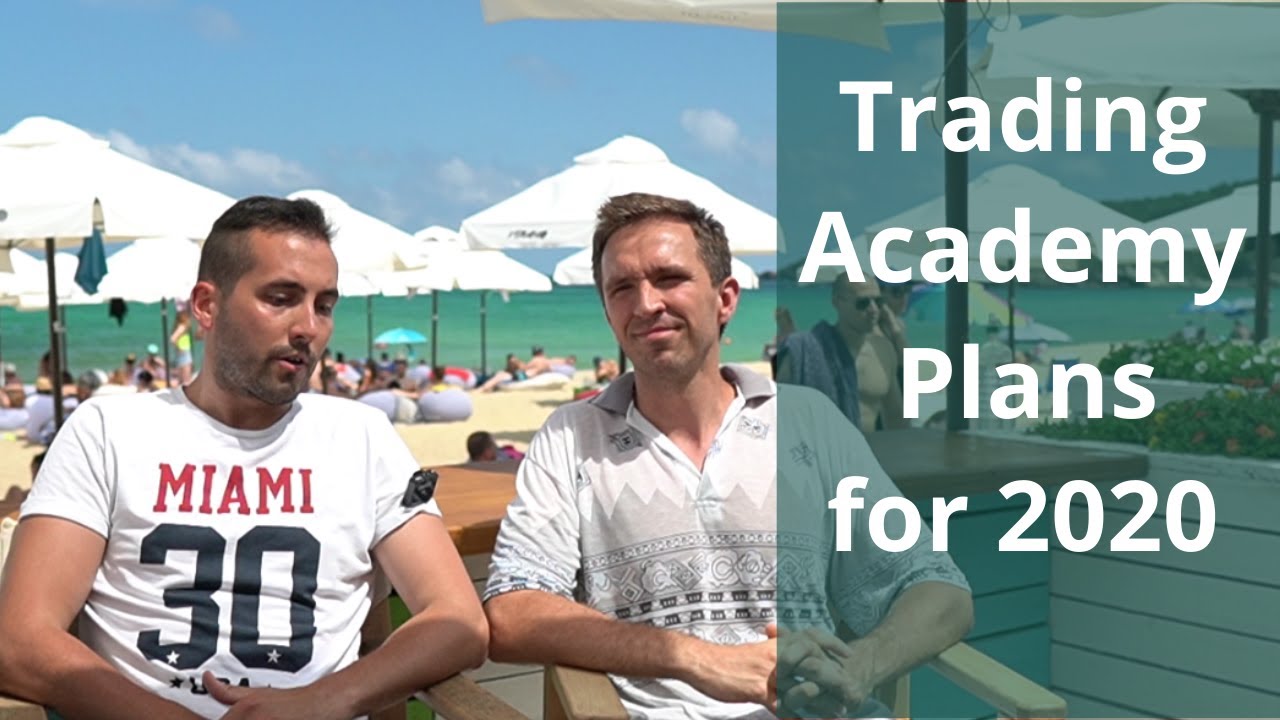 Trading Academy Plans for 2020
Trading Academy: What you can expect from us this year?
Hello everyone, in this post we will talk about the improvements that you can expect from us at Trading Academy.
We have opened a topic in our forum where you can share your ideas and give us any suggestions you have.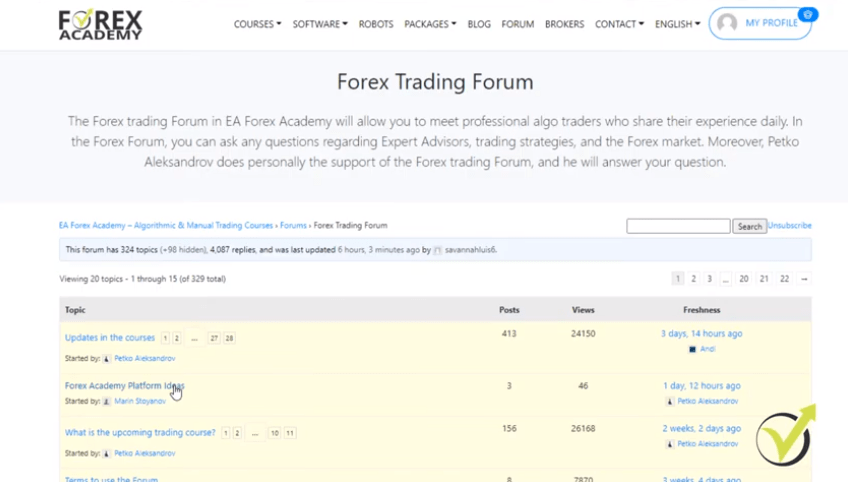 We will consider them and if we find them useful for everyone, we will make sure to implement them. The topic was created because we want our Trading Academy to meet the expectations of our traders.
The main idea behind this topic is for our students to be able to write their recommendations. Not only in terms of website improvement, but also in terms of their profile improvement.
We would like to hear their feedback, what they would like to see in the Trading Academy. Because this way, the process will be two-sided and we will make the best product for you. Of course, there will be some discussion. First of all, on the topic you can discuss together with other students what you want to see in the Academy.
Then we will decide internally with the team if the improvement would be beneficial for most of our users. If so, we will definitely add this. Feel free to write in the forum topic. We will check everything and we will tell you once we decide what to add to the website.
We now have a Robots page in the Trading Academy
What we have done recently is to separate the courses in 4 different categories.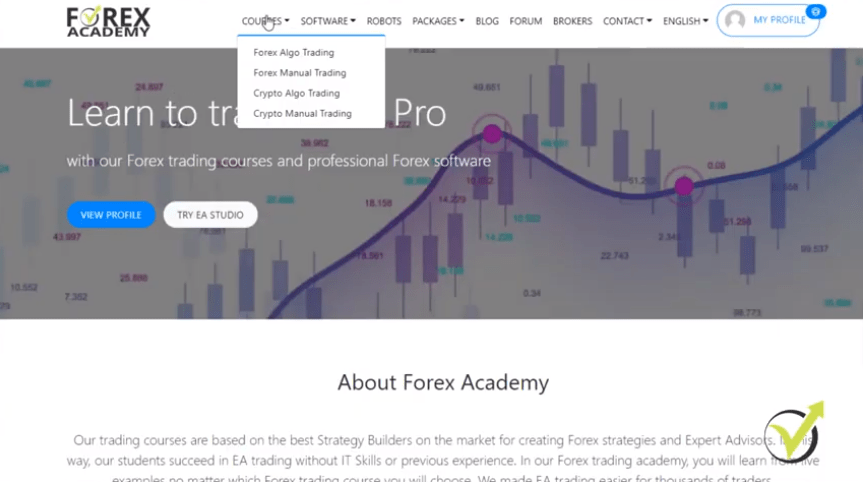 So now we have the Forex Algo Trading courses, we have the Forex Manual courses, we have the Crypto Algo Trading, and we have the Crypto Manual Trading. This gave us the idea to regroup the packages.
So basically, they are the same but in different configurations based on what we heard from the students. And now they are much more useful for everyone. As well, we have a separate page with the Robots, something that we were asked for a long time.
Many people want to have just Expert Advisors without courses and lectures. And we did it. We have a Robots page.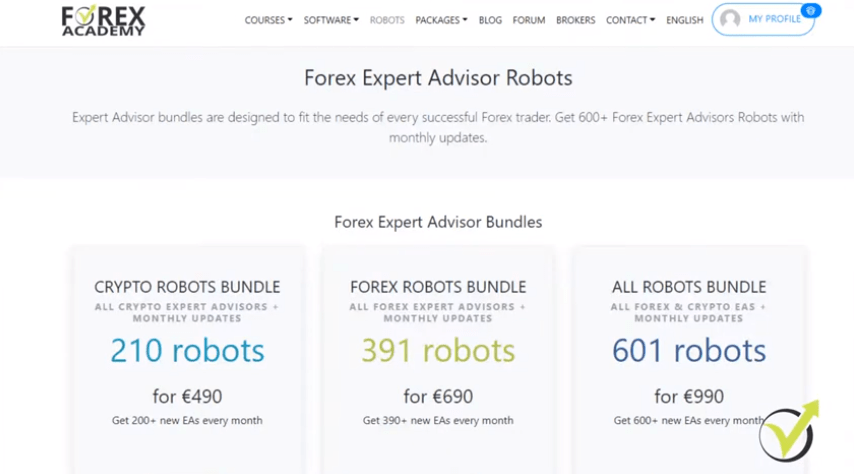 These are the Robots from the trading courses which we update every month. So every month you will be getting new Expert Advisors.
Also, we have the option of installments. If you want to take advantage of it, let us know via email and we will send you the subscription button. We use PayPal, which is the most trusted way. And the installments are with 0% interest rates.
We intend to have a complete website redesign
Simply, after the coronavirus crisis, we wanted to make it more affordable for everyone. And one thing to mention here, if you are from the European Union, consider adding the VAT.
One of the major things for this year is that we have planned a complete website redesign. We are preparing a huge redesign of our Trading Academy platform.
The platform was launched back in 2017. We have made several updates since then but they were just minor updates. This will be the biggest one and the most important. One of the features that we are going to have is that our students will be able to write reviews of all the courses.
This way you can see a review from other students and decide if a course will fit your needs. Also, you'll be able to automatically download a certificate of completion for every course. This might be very useful if you apply for a job, you can attach the certificate to your CV.
The Trading Academy wants to protect our beginner traders from scam brokers
Also, we will make it easier for our students to watch the videos and to complete the courses. The interface will be much more user-friendly. But again, feel free to write your suggestion if you have something in mind. We are in the middle of this process so everything can be implemented.
In terms of content, we are going to prepare more articles for beginner traders. Our students want to get familiar with the basics of Forex education and that's why we decided to write more articles about beginner traders.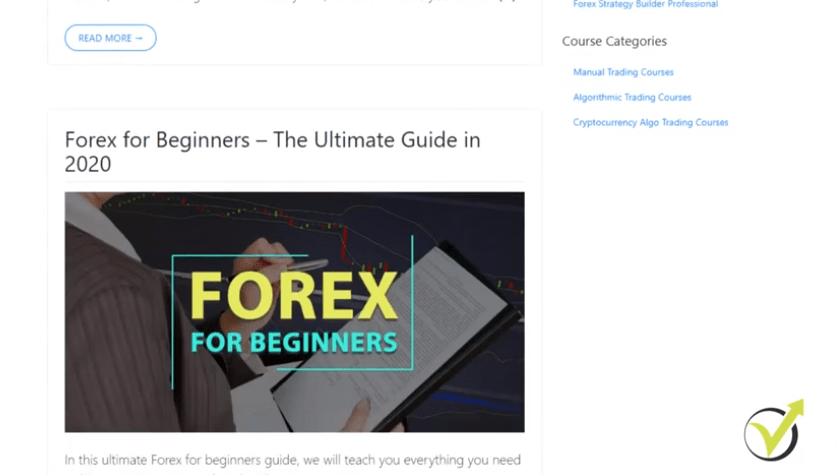 Also, we have a Brokers page now where we have listed 3 trusted brokers that we have been using during the years.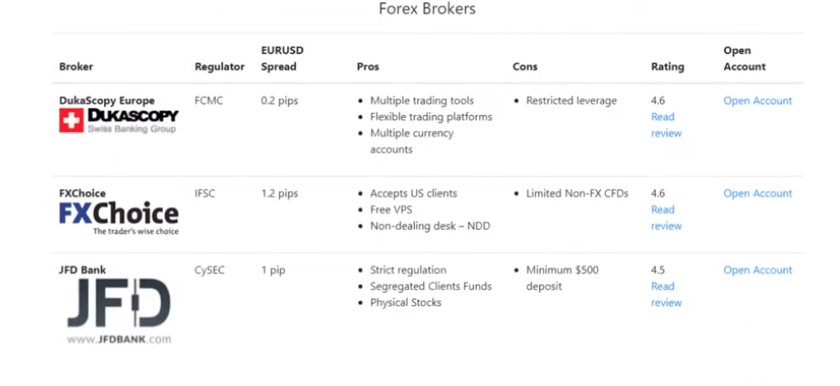 Please, don't take these as suggestions because we don't recommend those brokers. We want simply to protect the beginner traders from the scam brokers.
If you have any suggestions about other brokers that you have tested, that are reliable, and most importantly that are regulated, drop them in the comments below. It will be useful for beginners. And as well, we are going to do some articles and reviews about alternative trading platforms.
Feel free to write your suggestion regarding a new course from Trading Academy
Not just Meta Trader but anything else you can use to do manual trading, algorithmic trading, and to do it without any issues.
One of the important things that we're going to launch this year is getting started guides for EA Studio.
We receive a lot of questions in the forum about different tools in EA Studio so we decided to make a complete FAQ section. There will be guides for the EA Studio and the Forex Strategy Builder Professional. But before the end of this year, we are going to launch the Expert Advisor Studio guides which are almost ready.
So we are expecting to launch the new section in the next month. As well, during the next month, we will work on the new Forex Strategy Builder course which will be a free course. We will cover all the questions we have received.
As well, we have a new topic in the forum which you can write and use to give any suggestions about what you want to see in the new course and we will make sure to include it and make it clear for everyone. Last but not least, I'd like to mention about one improvement that I really like and want to see in the Trading Academy.
Trading Academy will be more simple to be used.
There will be the option to login or to sign up with a social media profile. This will make login much easier. We receive questions about forgot my password regularly and we decided that it will be easier for our students and for the new users to use already existing social media platforms that they have invested time to create their profiles.
So you'll be able to log in with, for example, Facebook, Google, and other social media profiles. As well, our courses from the Trading Academy will be available in the future on other financial websites. We have already many partners who want to offer our courses.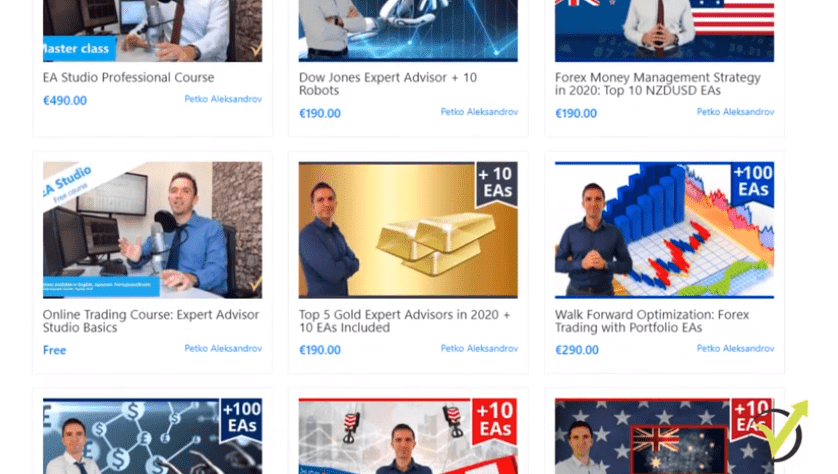 But we want to assure you that these will be the very same courses. So it doesn't matter if you will be taking them from our website or from any other websites, we will update them wherever they are.
Thank you very much for reading. We hope the blog post was useful and if you have any ideas for us, let us know, and we will make them true!