If you're a trader looking to invest in gold, you've probably come across the term "gold robot." But what is a gold robot, and how can it help you make more profitable trades? In this blog post, we'll explore the best gold robot and how it can benefit you. And more, you will get the best Gold Robot for free!
What is a Gold Robot?
A gold robot, or Expert Advisor, is a trading algorithm that uses technical analysis to predict the movement of gold prices. It's designed to automate the trading process and make more profitable trades by analyzing data and making decisions based on that data.
The Best Gold Robot
Petko Aleksandrov, a professional trader with 10 years of experience, has been using the best gold robot for his trades. He has been generating strategies for gold all the time using EA Studio, a trading platform that allows him to generate and test strategies automatically.
Petko uses the reactor of EA Studio on his computer, running 24/7, and it has generated hundreds and thousands of strategies. He chooses the best robot, the one that is on the top, the one that brings the most profits, and is the most stable over time.
Moreover, the current robot Petko is using has already made $248 of profit, which is nearly 25%, if you are trading a $1000 account or 2.5% in a 10K account. It's been trading for just a few days, and it opened and closed quite a few trades. This is proof that the strategy is really active and can make profitable trades quickly.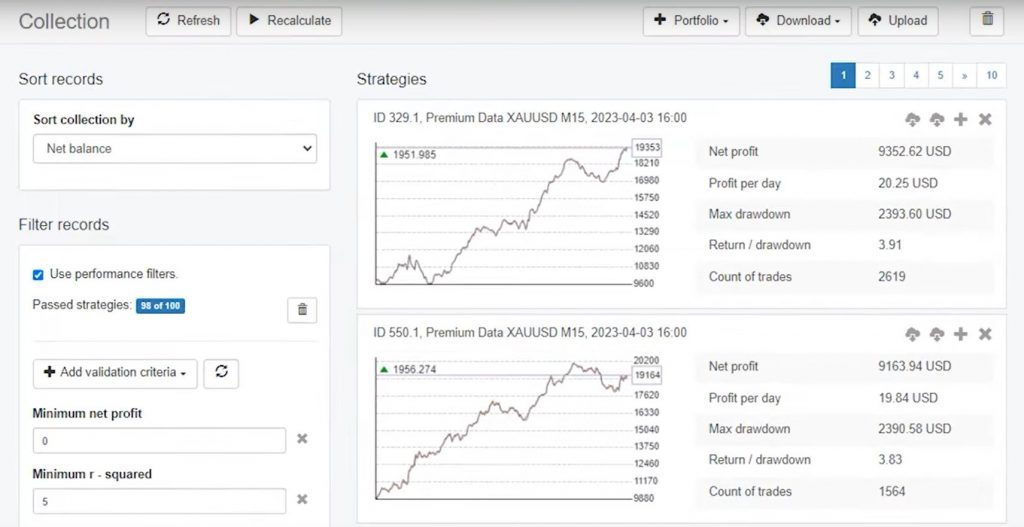 The Best Strategy
Petko found even better strategies and robots by using EA Studio. He generated and backtested many strategies and found the best one that had an average profit of $20.25 per day, which is 25% better than the one he was using before.
The best strategy uses two entry indicators, Moving Average and the AC, plus Bollinger Band as an exit indicator. Whenever there is a bearish candle formation, a long trade opens, and there are two exit conditions, Stop Loss and Take Profit in Pips above.
Petko exports the best strategy as an Expert Advisor for MetaTrader 4 and MetaTrader 5. He replaces the current Expert Advisor with the new one that has the best results. This way, whenever new trades open, it will execute the trades automatically.

The Best Gold Robot: Finding the Right Broker
One of the first things you need to do when trading gold is to find the right broker. A good broker can make all the difference in your success as a trader. We recommend FX View, which offers low spreads on most assets, including gold. The current spread for gold is about 0.2, which is really low. However, it's important to remember that brokers make money from the spread and commission. FX View offers low commissions, making it a great choice for traders.
When choosing a broker, it's important to check their regulation. Regulated brokers offer protection for your funds, ensuring that you can withdraw them at any time. You can usually find information about a broker's regulation at the bottom of their website.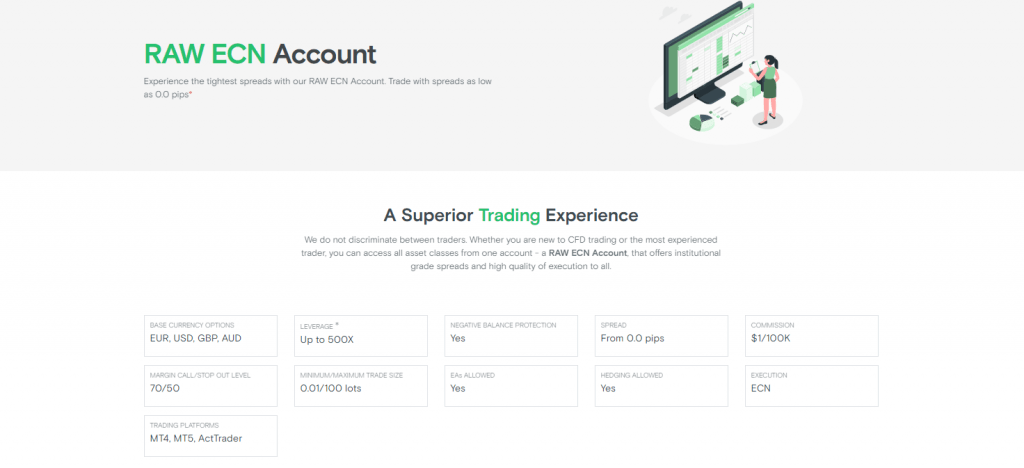 The Best Gold Robot: Checking Commissions and Spreads
Petko emphasizes the importance of using a broker that has a low spread for gold, especially when using such active Expert Advisors. The previous Expert Advisor had 2600 trades, and it's crucial to use a broker that has a low spread for gold.
When you start trading gold, it's important to check the commissions and spreads offered by your broker. You can do this by checking the platform itself. Right-click on the toolbar where you see the time, price, swap, and comment, and check on commissions. You can also check the spread on the market watch. If you don't see either of these options, they may not be visible, so make sure to right-click and check.
Generating Profitable Strategies
Now that you have a good broker and understand how to check commissions and spreads, it's time to generate profitable strategies. We recommend using EA Studio, which offers a free 14-day trial. EA Studio allows you to generate hundreds and thousands of strategies for any asset, including gold.
To generate profitable strategies, it's important to consistently add new historical data and recalculate strategies. You can increase the bars to 50000 or even more to ensure that your strategies work over a longer period of time. Make sure to also test your strategies with new data to ensure that they continue to perform well.

The Best Gold Robot – FREE to download and use
We know you're probably eager to get your hands on the best gold robot, which you can download for free using the button below. Our recommendation is to check out the strategy that performs the best on EA Studio. We also recommend checking out FX View, where you can trade with low spreads and commissions. We will include a link to FX View in the description as well.
The Best Gold Robot – Conclusion
Trading gold can be a great way to make money, but it's important to do it right. Finding the right broker, checking commissions and spreads, and generating profitable strategies are all key to success. We hope that these tips and strategies will help you trade gold like a pro. Remember to always trade safe and have a wonderful day!