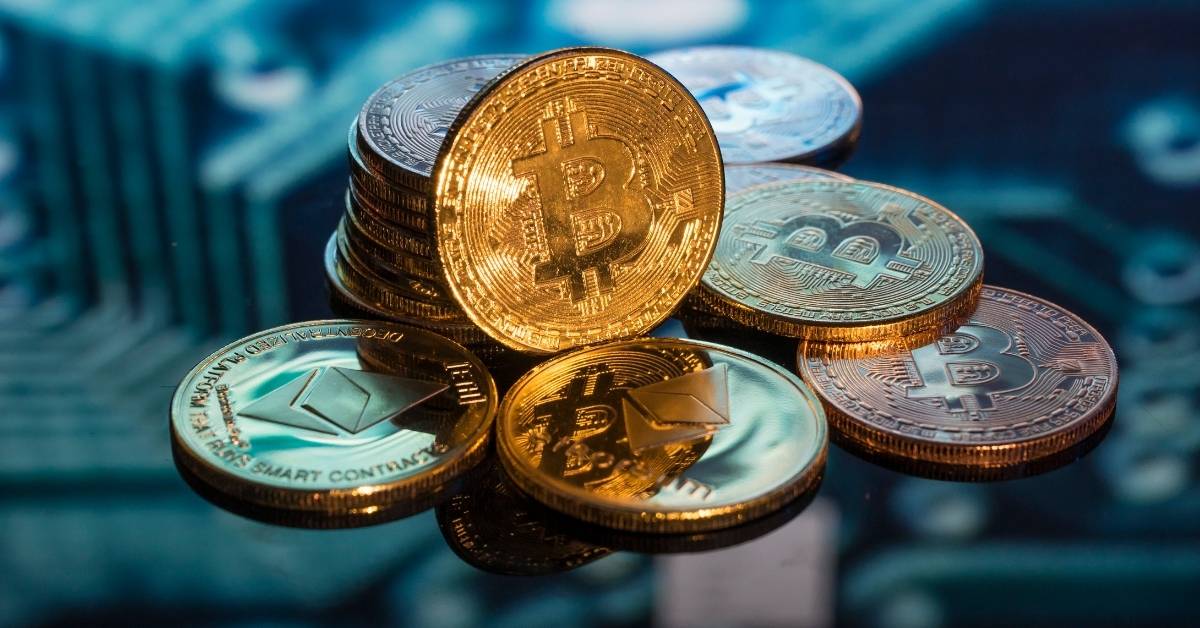 Bitcoin vs Ethereum vs Solana – Which One Is Better
When comparing the benefits of buying Bitcoin versus Ethereum versus Solana, people look at several factors. They assess each crypto as a store of value. They also assess it as a medium of exchange.
Bitcoin, Ethereum and Solana differ in their source of value. For example, Bitcoin's value comes from its limited supply. As demand for Bitcoin increases, it's price will also increase.
Ethereum and Solana are not limited. Their value comes from other factors. For example, Ethereum is used to develop apps for gaming, art and finance. This is why investors want ETH.
Bitcoin vs Ethereum vs Solana
Bitcoin, Ethereum and Solana are all in demand among traders. Day traders like these cryptos. That's because they all change prices quickly enough for them to make a profit during the day.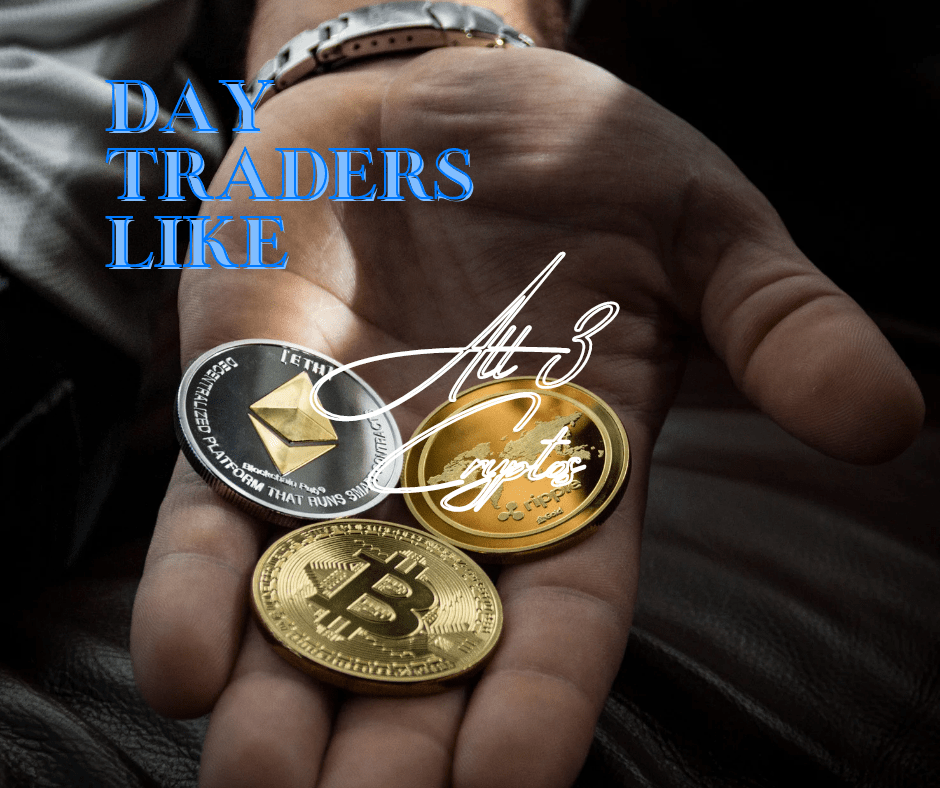 Investors put money into these cryptos. Some hope to hold them for years. These cryptos all increased a lot in value after they were first released.
Banks and other big investors purchase these cryptocurrencies. For them, Bitcoin is a store of value. Ethereum and Solana are frameworks for finance. Banks don't want to miss out or be left behind.
Solana is very popular among traders. The cost of the crypto is low when compared to Ethereum and Bitcoin. However, it has huge growth potential.
That's partially due to its high thoroughput. Solana can process 50,000 transactions in just one second. That's much faster than Ethereum. In fact, Solana was designed for speed. Solana should grow to the point where it can process about 700,000 transactions per second.
It's also easy to use for different applications. In this way, it's a direct competitor for Ethereum. Solana is optimized for use cases that directly affect consumers.
For example, Solana can be used for gaming and NFTs. Solana is also a great option for micropayments. These are the factors that attract investors.
As mentioned in this article, there are already 400 projects on the Solana blockchain. All of these decentralized projects are successful. Solana is a fairly recent release and it already has roughly 25% of the number of projects that are on Ethereum.
Differences Because of their Purpose
Bitcoin, Ethereum and Solana have differences because of their purpose. They were all developed to work in different ways. They were never meant to perform the same functions.
Bitcoin is an alternative to national currencies. This crypto is designed to make money free from political interference. Bitcoin is also as a store of value.
Solana and Ethereum were not designed for these purposes. Solana was designed for speed. The platform was built in response to a growing need for fast blockchains.
Ethereum can act as a store of value. However, it was also built to enable smart contracts. Ethereum was also developed to support apps that use ETH.
Building Bridges
Some investors don't think that Bitcoin, Ethereum and Solana are direct competitors. In fact, several players are working to connect Ethereum and Solana to traditional payment systems. DeFi has advantages. However, consumers benefit more if they have access to both systems.
Each of the three blockchains mentioned in this article has strengths. Similarly, each has weaknesses. This is especially apparent when they're compared to each other.
Solana has a lot of potential. Despite that, it also has a few cons. These hurdles have stopped it from being used on a wider scale.
For example, Solana has a few performance issues. In the past, it's also had outages. At present, Solana is less decentralized than Ethereum. This is a significant drawback.
People are attracted to Solana and Ethereum because of decentralization. A network that is more centralized has more problems. For example it's more vulnerable to hackers.
Solana is currently thriving because it's extremely useful for microtransactions. It could continue to perform well because of this strength. It's also a good platform to use for NFTs.
Similarly, Ethereum has supply chain applications. It's more robust than Solana. This makes Ethereum ideal for high-value transactions.
Bitcoin vs Ethereum
BTC and ETH are both popular cryptos. Bitcoin is second to Ethereum. That ranking is based on market cap.
Ethereum has applications far beyond Bitcoin. So, Ethereum has become more popular because of its flexibility. For example, Ethereum is used with NFTs.
Ethereum is also used with DeFi (Decentralized Finance). DeFi is primarily based on Ethereum. In addition, Ethereum has helped the Metaverse to grow.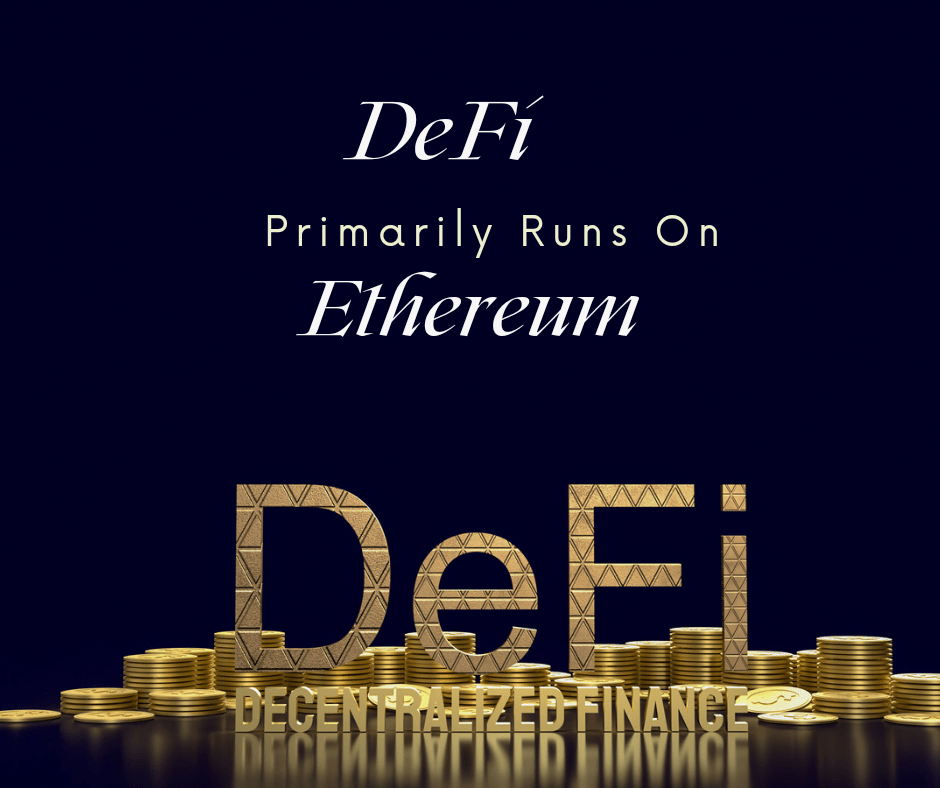 DeFi and Bitcoin vs Ethereum
DeFi is a financial system. It refers to Decentralized Finance. So, this system removes intermediaries. Transactions on the network look completely different from traditional transactions that have to go through several parties.
Generally, most transactions take place with a go-between. For example, lots of parties get involved every time you make a single purchase with your credit card. This includes your bank and the payment processor.
DeFi changes that framework. It relies on the blockchain. So, it's a peer to peer system of finance. DeFi is available on all blockchains that are public. However, it primarily uses Ethereum.
There are many apps for users on DeFi. Ethereum is the framework for many of these apps. These apps are called decentralized apps (dApps). Since DeFi is relatively new, investors have to be careful with it.
Bitcoin does not have a strong association with many growth areas. For example, Bitcoin and DeFi do not have a strong connection. Ethereum has an association with DeFi that helped it to overtake Bitcoin in terms of growth.
Ethereum grew by over 530% in 2021. Bitcoin doubled in value during that time. While both did well, Ethereum did better than Bitcoin.
Difference in Transactions
Transactions on the Ethereum network are different from those on the Bitcoin blockchain. Ethereum transactions may contain executable code. This is why Ethereum has become known for smart contracts.
Transactions on the Bitcoin blockchain don't have executable code. Smart contracts aren't on the Bitcoin blockchain. Transactions on the Bitcoin blockchain might contain data. However, this data is used for note taking.
Network Speed
The Ethereum network is really fast. In contrast, the Bitcoin blockchain is slow. Alternatives to Bitcoin help to solve that.
Transactions only take a few seconds on the Ethereum blockchain. On the other hand, Bitcoin transactions usually take minutes. Developers like Ethereum for a variety of transactions because it's fast. At least, it's faster than the Bitcoin blockchain, so people don't have to wait as long.
Ethereum vs Solana
Ethereum launched in 2015. On the other hand, Solana launched much more recently, in 2020. Both Ethereum and Solana are growing rapidly. Both cryptos performed well in 2021.
Ethereum has more projects than Solana on its platform. Ethereum has 3,000 projects. On the other hand, Solana has over 400.
These blockchain platforms might continue to grow in 2022. So, you might be wondering which one you should buy today. Should you buy Ethereum which has a proven track record? Or, should you buy Solana, which has been growing in leaps and bounds?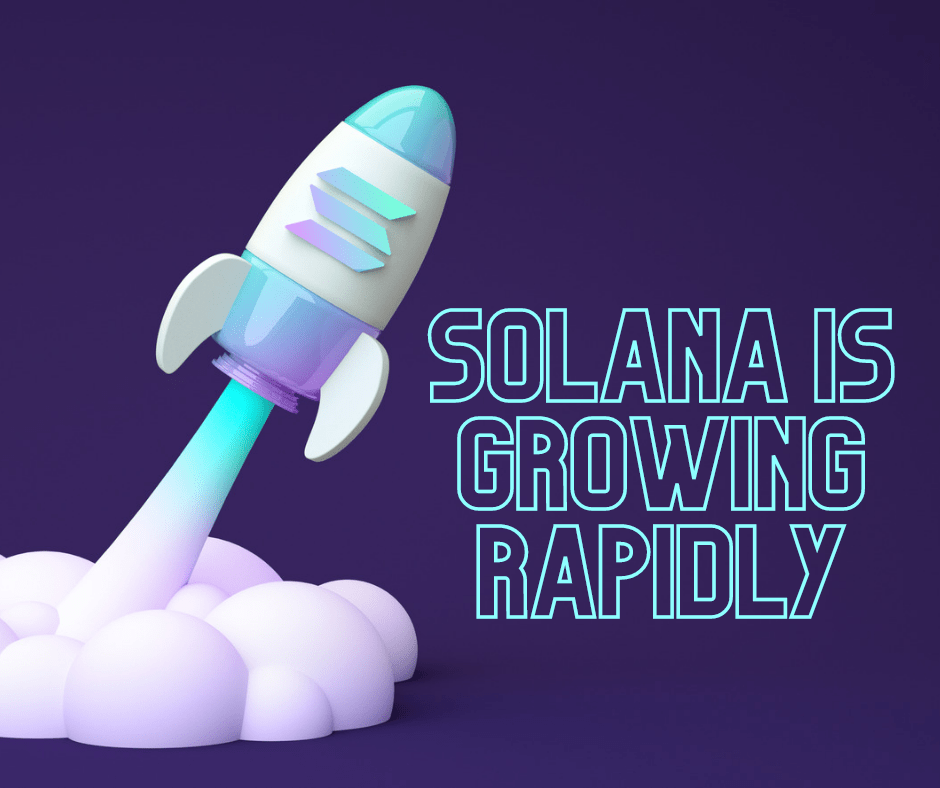 Proof of History
Solana uses Proof of Stake. However, it also has a unique algorithm. The algorithm tracks time. Proof of History is the name of this solution and it helps Solana to perform better than Ethereum in some ways.
Proof of History involves timestamps. The blockchain has these built into its design. Since Solana does this, it doesn't have to refer to a centralized source for timekeeping.
Ethereum doesn't use Proof of History. Instead Ethereum uses an outside source for timekeeping. These are programs that are not part of the network.
The programs assign a timestamp to each transaction. Ethereum checks those timestamps. That method helps Ethereum to validate transactions. Transactions always remain in order because of this system.
Solana has a Faster Network
App developers like fast systems. Solana has a faster network than ETH. Transactions have to be fast, accurate and secure. This makes Solana attractive to developers. It meets every one of those criteria.
It also means that over time, Solana could offer serious competition to Ethereum in several areas. For example, gamers may choose to use Solana instead of Ethereum. Similarly, Solana is a good choice for lots of daily financial transactions. The network's speed makes it easy to do those everyday transactions quickly.
Traders shift their money to where the activity is. If traders think that's Solana is in demand because of its usefulness, they'll start to purchase it more. This will increase its market cap.
Lower Fees with Solana
Solana does more transactions than Ethereum per minute. That's not the only difference in transactions with these two blockchains. Solana is also a cheaper network.
Ethereum has high fees. With ETH, you'll pay a base fee to have miners verify your transactions. This fee increased because NFTs grew in popularity.
However, transaction fees are lower with Solana. These factors helped Solana to soar almost 12,000% in 2021. Currently, it's the fifth largest crypto by market cap.
So, overall, Solana seems to be performing better than Ethereum in several areas. Although it launched in 2020, it's already processing about 1,900 transactions per second. In contrast, Ethereum is so congested that it only processes 16 transactions per second nowadays.
Bitcoin vs Solana
Some investors think that Bitcoin and Solana are both good buys right now. Several people look at Solana's growth potential. They compare that to its current price.
Solana is extremely fast. It's much faster than Bitcoin. It also has low fees. This makes it attractive to app developers.
Developers who are building apps for NFTs need a platform that's quick. Solana is ideal for mining NFTs. That's because it's both cheap and quick. In fact, Solana has the best utility of the three platforms in this article.
Trust
Bitcoin has been around for a while. People in many nations trust it. Additionally, Bitcoin currently has the lion's share of the crypto market. Generally, Bitcoin meets the criteria of most traders but you should always do your due diligence before investing in any crypto.
Investors often use fundamentals to assess cryptos. Bitcoin's track record gives it a significant advantage. In comparison to Bitcoin, Solana is new. That makes some people hesitant about investing in it for the long term.
However, day traders or scalpers plan to enter and exit trades quickly. They consider fundamentals but rely more on technical indicators. So, Solana's performance over the last 10 months won't always affect their decisions.
Medium-term investors assess Solana based on its performance to date. Many traders give Solana the edge over Bitcoin because of its speed. Solana is scalable. Solana is also cheap, unlike Bitcoin.
Bitcoin vs Solana for NFTs and DeFi
Many people think that Bitcoin is valuable for storing their money. However, those investors wouldn't put money in Bitcoin if they wanted to invest in the Metaverse. Bitcoin is costly, so it's not a good choice for this area.
Solana and Ethereum are good choices for NFTs. The former is an even better choice than Ethereum. Solana outperforms the other two cryptos discussed in this article because of its speed.
SOL claims that it's the fastest Proof of Stake blockchain in the world. This network is also scalable. This means that will always be a fast blockchain. Even if the network grows a lot, that won't affect its speed.
Solana's scalability also helps the network to keep fees really low. Low fees encourage shoppers to do peer to peer transfers.
Its competitors charge up to $65 for transactions. Solana's fees are almost non-existent. Transaction fees on Solana will always be below $0.01.
Solana wants to be the most popular blockchain for crypto apps. Its work is paying off. Lots of NFTs have launched on this blockchain. In addition, Solana has partnerships with established companies like Opera Browser.
Solana has a higher block time and block size than Bitcoin. This is why Solana's fees are so much lower than those for Bitcoin. Solana's block time is only 0.4 seconds.
Solana's block size is 20,000 transactions. Bitcoin's block time is 10 minutes. Bitcoin's block size is 4,000 transactions. Gamers and all other shoppers like speed. That's why developers prefer Solana for gaming and other applications.