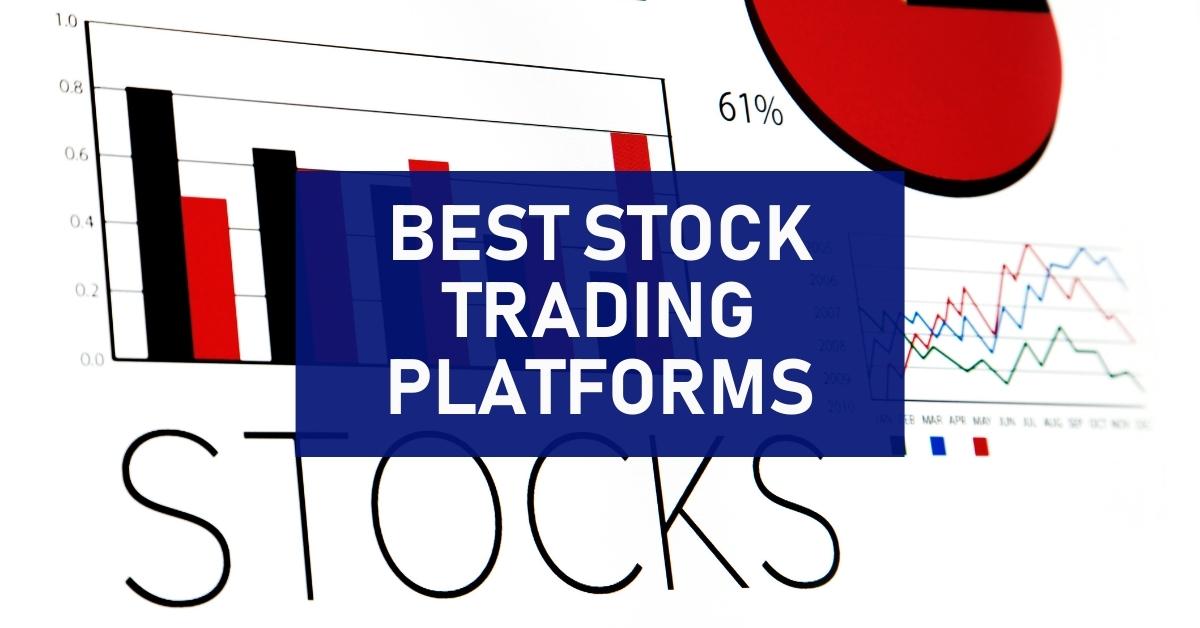 Best Stock Trading Platforms in 2022
The best stock trading platforms help traders to profit. They are designed so that they're easy to use. They're also robust. You'll have a good experience with them whether you're trading stocks on your desktop[ or from your mobile phone.
Traders can sign up in minutes. These platforms don't have technical problems often and their upgrades are designed to make them more user friendly. Customer service on these platforms is always top notch.
What are stock trading platforms?
Stock trading platforms are software packages that are used to manage your market positions. You can open and close trades with them. People trade their favorite stocks with this kind of software.
Many brokers offer online trading accounts. Some do so for free. Others offer a discounted rate to clients. For example, some offer a discount on their trading platform if you maintain a funded account.
When you're choosing a broker, consider the quality of their software. Also think about the fees associated with using their software. Some brokers offer a discount but the minimum account balance required might be more than you planned for.
The Best Stock Trading Platforms Cater to Different Styles
Traders fall into several categories. These groups are based on their level of activity. For example, day traders or scalpers typically enter and exit trades on the same day.
Long term or passive investors plan for long timeframes. They buy stocks and hold them. The same is true for long term investments in crypto and other instruments. In fact, some stock investors like to be able to invest in cryptos on the same platform. They might hold them for months or years.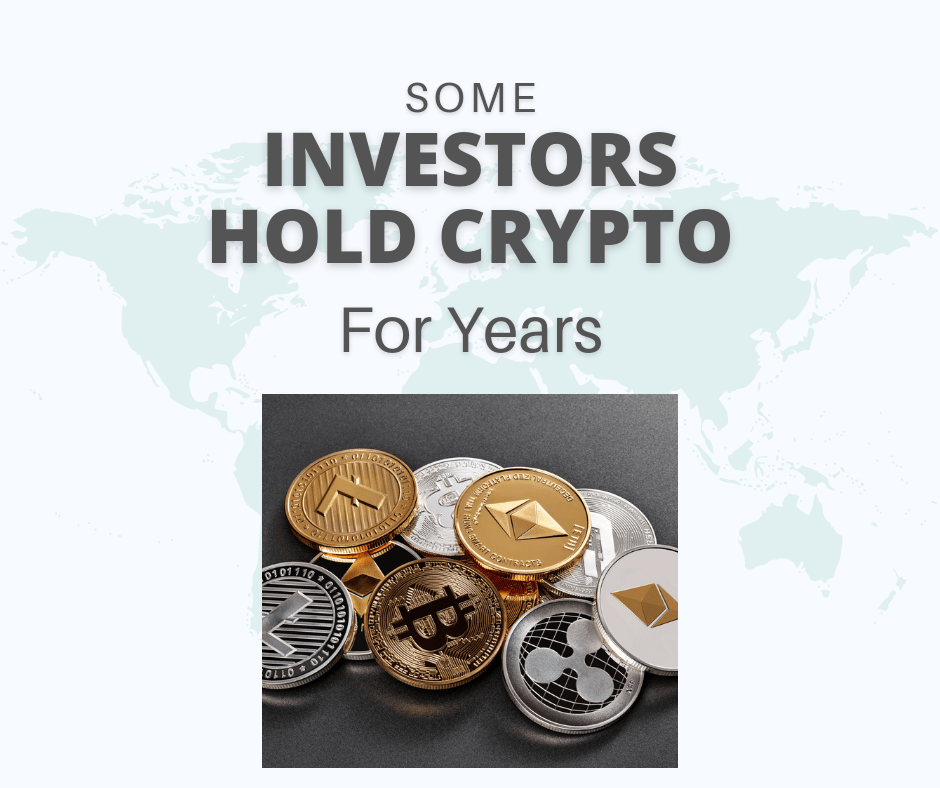 Traders don't always have to look for different platforms based on their needs. Some brokers plan their offerings carefully. You can trade stocks, crypto, options, futures and other instruments in the same place. Clients can choose the services that match their trading goals.
Assess the Broker and their Platform
Traders should always consider the broker and their platform together. Some brokers offer great customer service. However, their platform isn't easy to use.
Beginners should always look for platforms that are intuitive. That way they can focus on mastering the techniques of trading. Struggling with a platform that's cumbersome might discourage you. The best stock trading platforms let you hit the ground running.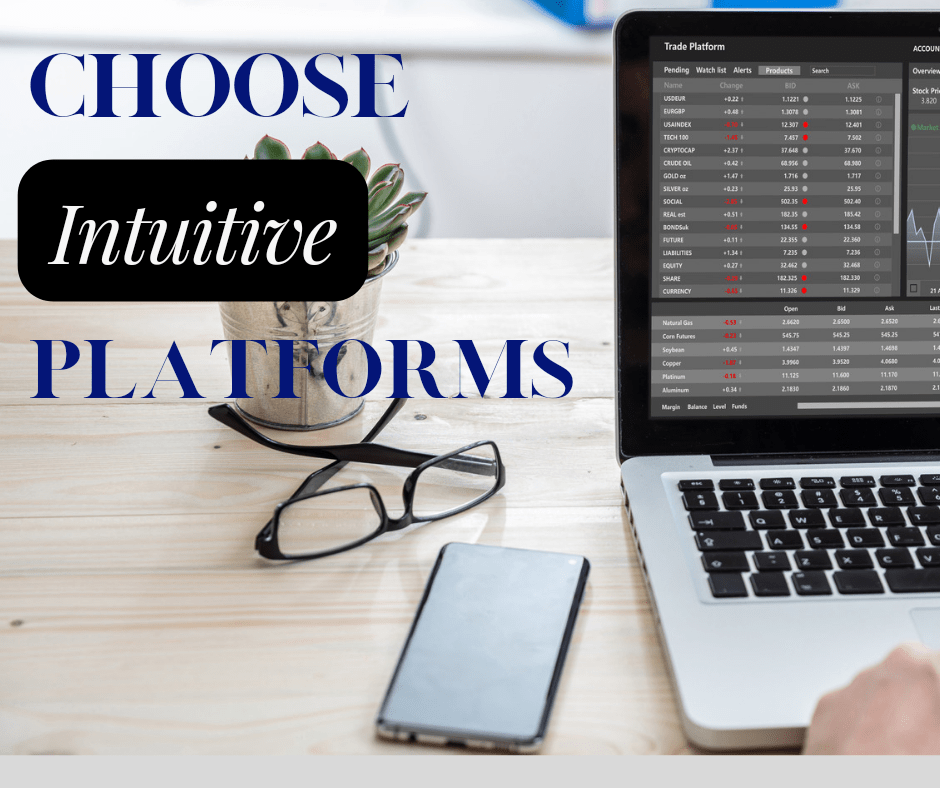 Similarly, some platforms are great to use. However the brokers don't offer good customer service. Sometimes the fees are very high. Those high fees reduce their profits.
It's important to know as much as you can about a platform before you invest a large sum with them. For example, learn whether they have restrictions on withdrawals. Ensure that they're licensed.
Brokers sometimes offer exciting bonuses on your deposits. These promotions are only open for a limuted time. Traders might sometimes forget to do their due diligence because they want to benefit from the bonus. However, they regret it later because they can't meet the trading requirements to withdraw the bonus.
What should you look for in a trading platform?
The broker that you choose must give you adequate support. They should not frequently suffer from downtime. Their software should be easy to use. Their technical team must fix bugs within a reasonable time.
Traders often consider the following factors:
Profitability
Low fees
Research and other resources
Live streaming quotes and fast execution
Charts
Profitability
Traders want to make a profit. However, some platforms make it hard to profit. Their fees are high. Those fees lower your profits.
Profitability is also linked to the strategies that you use. Some day traders find that they can't easily use their strategies on some platforms. That's because the tools that they need just aren't offered there.
It's easier to implement their risk management practices on some platforms. That means they might be less likely to lose money on some than others. Additionally, leverage options vary from one broker to the next.
Traders sometimes have a better understanding of some stocks than others. Unfortunately, all brokers don't offer the same selection of stocks. The platform that you use should allow you to be active with the stocks that you prefer.
The Best Stock Trading Platforms Charge Low Fees
As mentioned earlier in this post on the best stock trading platforms, high fees reduce your profits. For example, some day traders like to hold positions overnight. If the fees charged for doing that are high, you won't benefit much from intraday price moves.
Pay attention to the wording that brokers use. Some say they don't charge fees. However, they charge commissions. Some charge for things that you wouldn't think of right away, such as withdrawals or account balances below a specific amount.
The Best Stock Trading Platforms Offer Good Research
Several platforms provide good research for their clients. These companies might provide information for free. They may also supply in-depth analysis with a subscription package.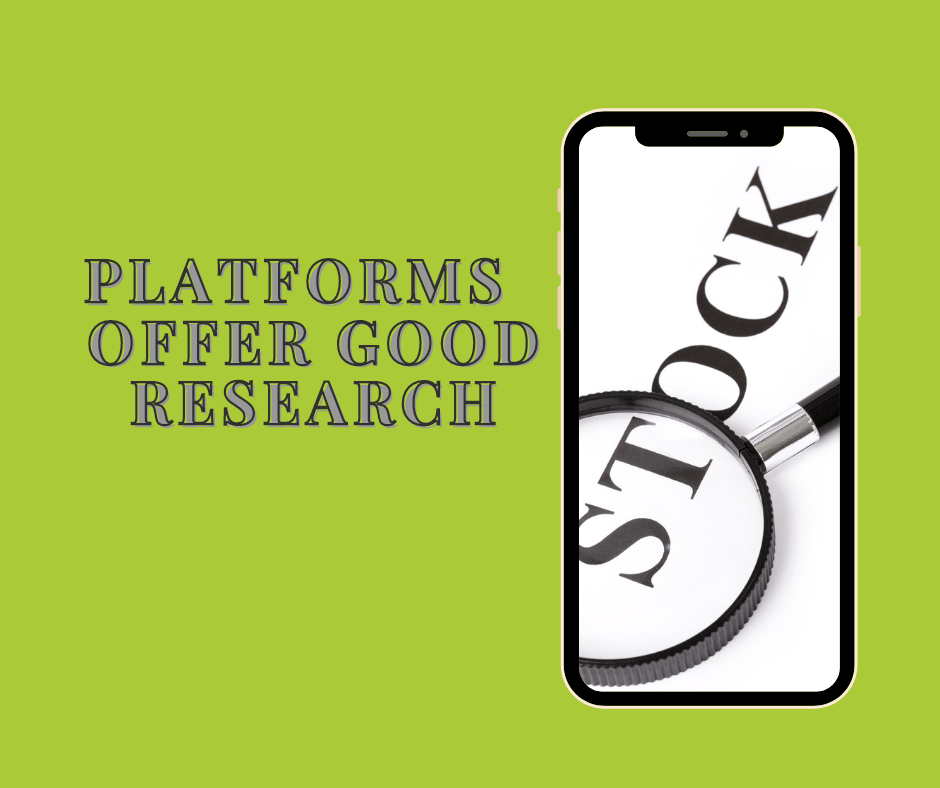 Live Streaming Quotes and Fast Execution
Several platforms offer live streaming quotes. They make this information available in several formats. For example, you can stay in touch with what's happening in the market via your mobile.
Fast execution of your orders is also good. You should be able to enter and exit trades quickly. If the brokers is fast, you'll catch many opportunities. Phone and chat should be available. Ideally, customer care agents should be there to help with any issues with your orders.
Charts
Experienced day traders are disciplined. They also stick to their strategies. In order to use these strategies, they need information. Good charts are important and give them facts in seconds.
All traders don't like the same chart style. All traders don't use the same technical indicators on their charts. traders also like to instantly switch the time frames on their charts. They need to find potential trade signals quickly in active markets.
Charles Schwabb is Ideal for Beginners
Charles Schwabb is one of the best stock trading platforms for beginners. They're reliable and have a good name. They've been around for a long time.
Best of all, their platform is free. Beginners can make cautious steps in the market without paying high costs. However, free doesn't mean that they give up safety. Charles Schwabb's platform has the most advanced security features available.
The standard passcode is required. In addition, you can opt to use fingerprint or facial recognition. Traders have access to all the stocks that are listed on US exchanges.
Additionally, traders can buy and sell IPOs and OTC shares. You don't need a lot of money to trade here. If you have just $5, you can invest in fractional shares. Even international stocks are also offered, along with ETFs, mutual funds and foreign ordinaries.
Interactive Brokers is one of the Best Stock Trading Platforms for Experienced Traders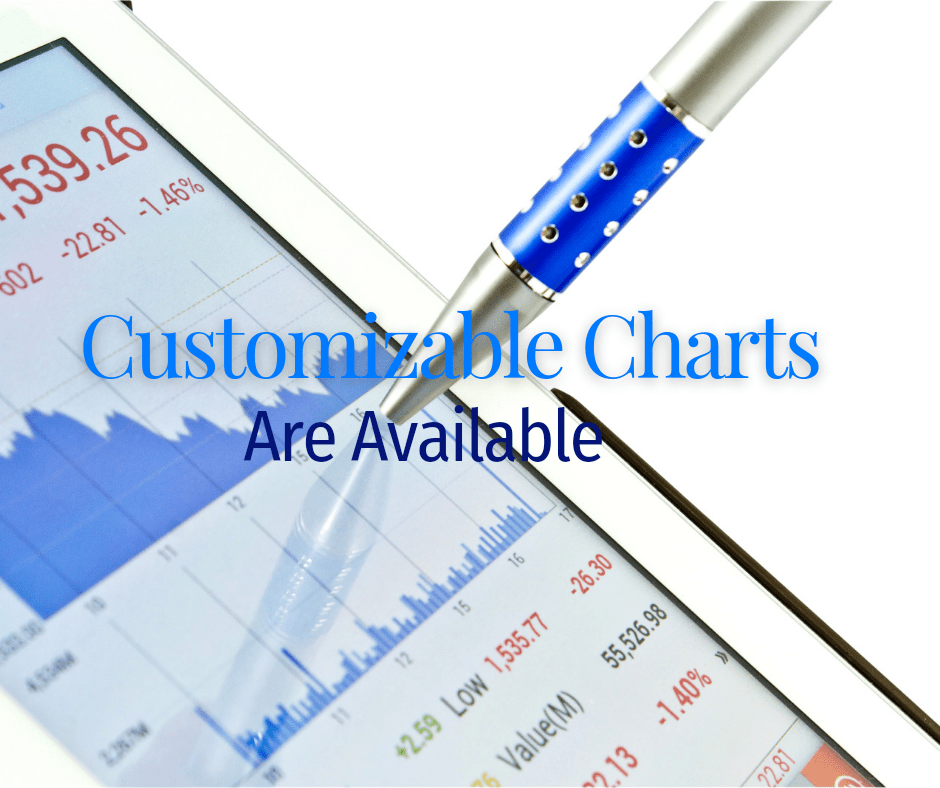 Interactive Brokers has customizable charts. Day traders there like the options for customizing their charts. All platforms don't offer the same freedom to do that but IB has charts with advanced features. Plus, you can trade 135 markets.
The best stock trading platforms have virtually no wait times. IB is fast and they don't charge stock trading fees. You can also buy fractional stocks. If you want to diversify, ETFs and mutual funds are offered. Always do your due diligence before trading with IB.
Fidelity
Fidelity is one of the best stock trading platforms for beginners. They don't have a minimum deposit. Even if you want to start trading today with a small sum, you can do so.
In fact, Fidelity is a good option for traders who want to avoid fees. They don't charge fees for trading mutual funds, crypto or Forex. You can withdraw your profits from your account for free. If you want to take a rest for a few weeks or longer, you won't be charged an account inactivity fee.
Mutual funds can't be traded often if you want to benefit form no fees. You'll need to hold them for at least 60 days. As with all platforms, you'll need to do your due diligence before purchasing any of these funds.
Fidelity Margin Trading and Research
You can trade on margin. You'll just be charged 4% and up for this. The amount that you'll pay depends on the type of asset class that you want to trade. Of course, margin trading involves risk. You could lose in the same way that you could profit, so be cautious.
Research is important for everyone. However, beginners really appreciate the research that's available with their platform. It's thorough. You'll save time, instead of visiting multiple sources for information all the while.
Research will be at your fingertips when you want to trade but don't have a lot of time. Their array of educational content is vast. It's also diverse, so it meets the needs of different traders.
Active Trader Pro is Fidelity's platform. It comes with customizable tools. You can also track the market. Fidelity's low costs also make this platform a good option for day traders. Investors also like their app.
if you want to invest for later, this stock trading platform makes it easy. They have lots of annuities for you to choose from. They also offer life insurance and IRAs.
TD Ameritrade
TD Ameritrade has one of the best trading platforms. In fact, their desktop trading platform is popular among traders. One of the best features of this platform is its huge range of assets.
TD Ameritrade is reliable. they've been in business since 1975. They have all the financial markets. Whether you want to purchase stocks, futures or crypto, you can do so.
You can use the platform to trade thousands of US and international stocks. The only drawback is that it's more suitable for experienced stock traders. However, if you are interested in an IPO, you can buy it there. Always do your research before investing in an IPO.
They don't charge fees if your account isn't used for a while. This makes them a good option for passive stock investors. You'll find over 11,000 funds there. Their asset library includes all of these funds, so you can find opportunities that you didn't foresee.
Their fund selection is quite impressive. Charles Schwabb is the only other platform in the US that currently comes close to this. As you use their platform, you can also access research materials for free.
Be careful when you're using the day trading platform. Every market that you enter has different fees. If you like to frequently switch from one market to the next throughout the day, keep track of your fees for each type of trade.
IG is One of The Best Stock Trading Platforms for Stock and Forex Trading
IG is one of the best stock trading platforms for people who also like to trade foreign currency pairs. Their fees and commissions are low overall. For example, with stocks, you'll pay a commission of 2 cents per US stock. Their Forex spreads are good. For example, with GBP/USD you'll pay 1.4 pips.
More than 80 currency pairs are available on IG. They have over four decades of experience, so whether you're using their platform to trade stocks, Forex or crypto, you'll have the support of a reliable team.
IG offers extended US trading. If announcements are made after hours, you can benefit from them. However, you can't trade after hours on their entire range. This feature is only offered for 70 of the US stocks that they offer.
Their spreads make IG a good option for a range of traders. Casual traders can make a profit. Similarly, professionals can also use their platform and profit on their trades. Unfortunately, IG has an account minimum. You'll need to have at least $250 to trade their selection of stocks.
Several platform options are available. These also come with different features and fees. As you build equity, you can upgrade to match your needs. Their comprehensive client education and other aspects of their service have helped them to gain over 178,000 clients across the world.