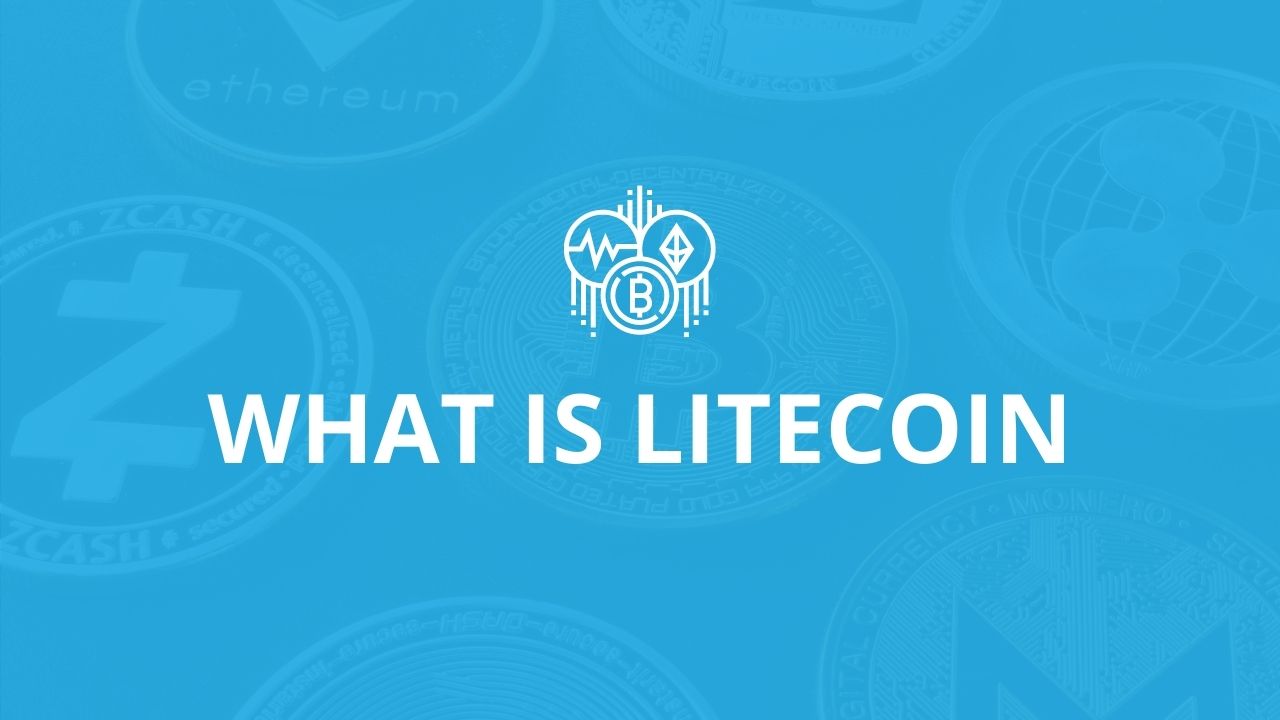 What is Litecoin used for?
Posted by

Date

July 26, 2021
Litecoin was founded two years after Bitcoin and is also one of the leading cryptocurrencies. A greater number of coins can be produced with Litecoin than Bitcoin and transactions occur faster with Litecoin, so blocks are formed more quickly.
Charlie Lee founded Litecoin in October 2011 as a fork of Bitcoin that also facilitates payments right around the world. He's an engineer and graduate of the Massachusetts Institute of Technology (MIT) who was playing around with the Bitcoin codebase and came up with Litecoin.
Like Bitcoin, Litecoin is open-source and decentralized. Like Bitcoin, it uses Proof of Work, so it doesn't save energy as much as alternatives like ADA would.
The cryptographic algorithms that are used by Litecoin and Bitcoin are different. Bitcoin uses SHA-256 while Litecoin uses Scrypt.
What is Scrypt?
Scrypt is a new algorithm that's used by Litecoin. This hashing algorithm is also used on other PoW or Proof of Work blockchains. Scrypt is used to keep more than 3 billion in digital currencies secure and this includes Litecoin assets.
Scrypt is a password-based key derivation function, so it uses master keys, passwords, and passphrases to help keep the network secure. Over time, ASIC mining rigs had started to rise in crypto, leading to centralization.
Scrypt was developed to support decentralization. It's more secure against hardware attacks that utilize brute force, than some of the other alternatives that are used with crypto.
The Future of Litecoin
Litecoin is constantly being improved and plans are underway for changes that will make it more effective. These will further improve its transaction speed without reducing the integrity of the network.
One of the changes involves SegWit, which was adopted by Litecoin in 2017. SegWit can be used to alter the block size on the blockchain, increasing it from 1MB to 4 MB.
The amount of data that is required for each transaction decreases when SegWit is used. This offers a significant advantage to blockchains that use PoW, which already consume vast quantiles of energy.
The SegWit technology separates and then witnesses each transaction and this helps to keep each transaction secure. New technologies can also be built on top of Litecoin and other networks that are using SegWit.
SegWit has been tested on Litecoin in order to see how well it will improve the Bitcoin network. Due t the positive results that were obtained from that experiment, SegWit is now being used on the Bitcoin platform.