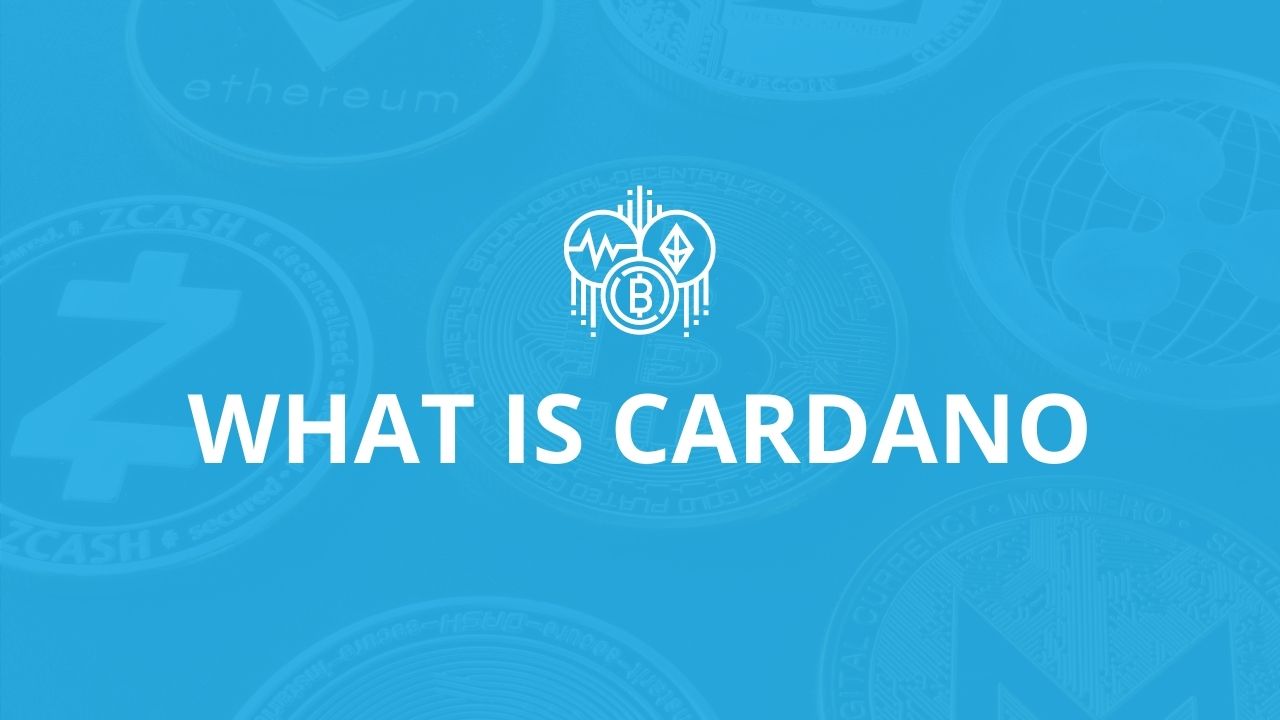 What is Cardano (ADA) cryptocurrency?
Posted by

Date

July 24, 2021
Cardano or ADA is a digital currency that uses Proof of Stake, so individuals can mine block transactions according to the number of coins that they already hold. It's built on the blockchain.
Cardano is different from other cryptos because it uses scientific research to guide decisions. Two non-profits and one for-profit organization guide the development of the network.
It's pioneered by both engineers and academics, with individuals enjoying a unique approach to securing the blockchain network. ADA can be used for direct value transfer, just like other altcoins.
Cardano's guiding bodies are EMURGO, IOHK, and the Cardano Foundation. The IOHK partners with academics to build Cardano, ensuring that program updates are assessed for scalability before they're implemented.
Like several others mentioned in this article, ADA is open-source and facilitates peer-to-peer transactions. It was released in 2017 by Charles Hoskinson, who also helped to establish Ethereum.
How is Ethereum similar to Cardano?
Cardano and Ethereum were both established due to the work of Charles Hoskinson, who co-founded Ethereum before he started Cardano. Cardano is an alternative to Ethereum and is backed by scientific research with all of its developments.
Both networks are used for smart contracts and aim to build a connected but decentralized system. Like ETH, the value of ADA is constantly growing and experts anticipate that it will hit $10 within a year or even in a few months.
Both third-generation ADA and second-generation ETH are popular cryptocurrencies, with ADA being the fourth-largest digital currency in terms of its market capitalization. ADA has a reputation as a sustainable or environmentally-friendly cryptocurrency.
Goals of Cardano
Cardano aims to reach the world's unbanked. A lot of people do not have a bank account or do any business with a bank directly and this hampers their ability to develop some financial assets.
Cardano was developed to bridge the gap between the unbanked and people who use the banking networks to conduct various transactions that involve fiat currencies.
Mining Cardano
Cardano uses the Ouroboros algorithm to mine blocks via a proof of stake (PoS) protocol. That is, the amount of mining that you can do is dependent on how many tokens you already own.
Using PoS helps to reduce the amount of energy that's required for mining. This makes it a viable alternative to Bitcoin, which uses hash power and consumes a tremendous amount of energy.
Stake pools are used to hold the blended stake of several stakeholders. The single entities that are created are used to process transactions and mine new blocks.
The Ouroboros algorithm collects rewards from an epoch and shares them among the stakeholders via the stake pools. Individuals with a higher stake receive more rewards.