January 9, 2019 at 0:02
#8305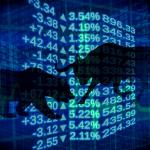 Andi
Member
Welcome, Chingi!
From my experience with EA Forex Academy and Petko Aleksandrov, I can assure you that you are on the right place to learn!
I started without any education, and lost some money trying to trade. After I  found the courses of Petko and EA Studio, I am much more comfortable, and I start to get some profits.
Now, for me EA Studio is absolute must in trading. I would not imagine now trading without it! Really…I mean what we would do if we can not generate EAs? How would you know when to enter on the market, and when to exit? Simple question, but believe me, I am right!
It is up to you, if you are going to continue with it, but for me is the best trading software!