December 15, 2018 at 19:46
#7730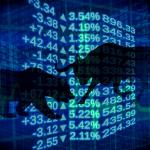 Andi
Member
I think brokers should do it more accessible and transparent.
We fund accounts and we do not know where are actually our money, which bank? Some say they are guaranteed, by who?
We open trades and we do not know where are the servers? Even they say in USA, where? US is so so big…
Feel like those are doing their game, and we are struggling even to start the real trading…
WHY THEY DO NOT HAVE FORUMS????
What I liked really about EA Forex Academy and Petko is that they are so transparent. Here is the Forum, every one can write, share, complain…and actually i did not see complains so far..
I know the courses, I know the lectures, the EAs, Petko answers all questions, all is really transparent, nothing to doubt about.
I have spend 2 days reading and looking for Forex VPS, brokers, where are the servers, the support of the brokers are really not competent. Anything I asked was answered not precisely…
Just, in nowadays I do believe that everything should be clear and opened, so we can feel safe trading. Even I succeed to make profits from the EAs of Petko, I feel like I can not start relaxed…