October 13, 2018 at 14:50
#6612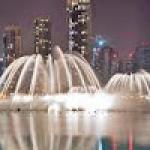 Haliffa
Participant
What you are doing is simply amazing. Before I came to the academy I was scammed, I have bought many ea fx and cryptocurrency expert advisors from the market, but no where I received positive results or support and maintenance of the Expert Advisors.
What you are doing is admirable and I do believe that I am not the only one who appreciate you as a mentor and trader.
This is my 3rd month in profits above 20%, and this makes me extremely happy and makes me feel safe!
Hope you will continue do all of that!