September 1, 2020 at 17:42
#58778
Petko Aleksandrov
Keymaster
Hello traders!
I have updated the Top 5 Forex Strategies course.
I changed some of the parameters in the  USDJPY strategy and the EURGBP strategy.
You can find the changes in the PDF files that are attached.
Also, the new EAs are uploaded.
Safe trading!
Petko A
PS: One of our students posted in the forum her results from the last few weeks trading with these EAs: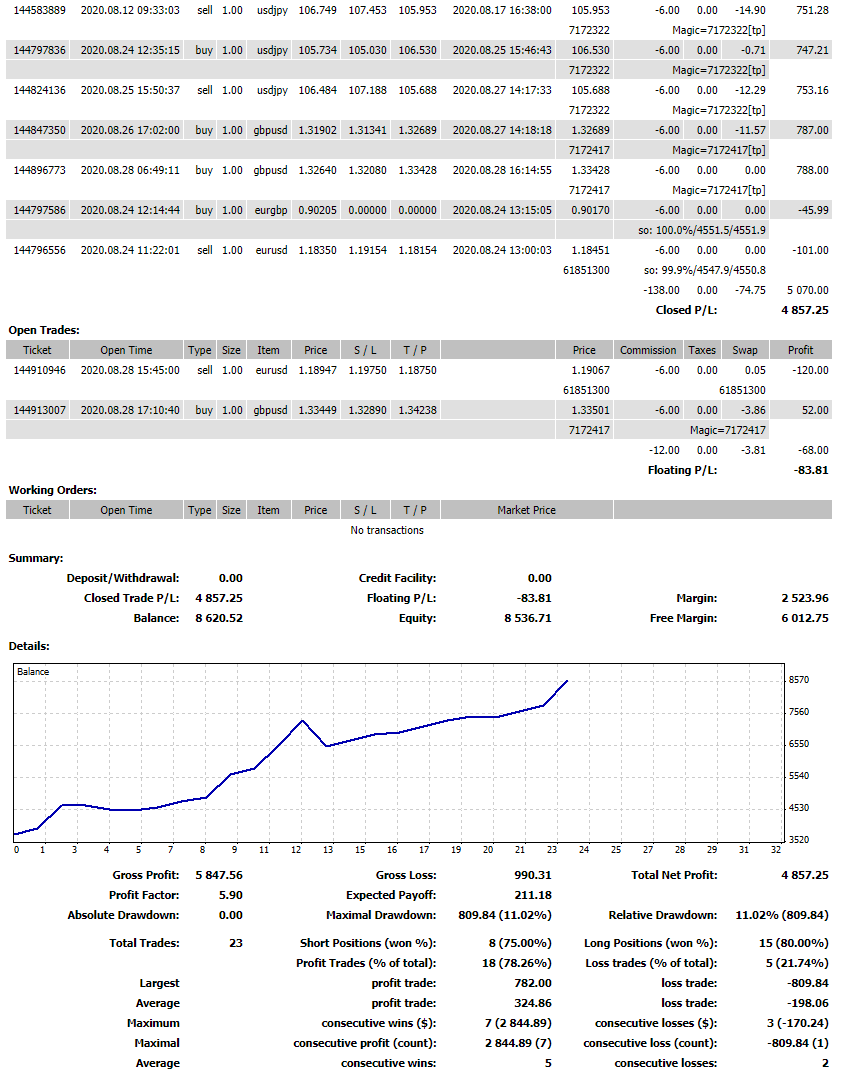 However, she took a significant risk because trading with one lot on a 3k account is risky. But as they say, "The bigger the risk is, the bigger the profits are!"
Anyway, I would suggest trading with 0.3 lots on such an account.
Cheers,
Petko A