Petko Aleksandrov
Keymaster
Hey Chris,
Glad to hear from you.
1. I updated the FTMO Robot with 7 versions, but this does not mean you have to trade all of them in 1 account but select which one you want to use. For example, you can put them all in one trial and follow the results. Check which ones bring the most profits and use it on your Challange or Funded account.
For example, here are all my recent trades where I am testing the 7 EAs (arranged by comments/magic numbers)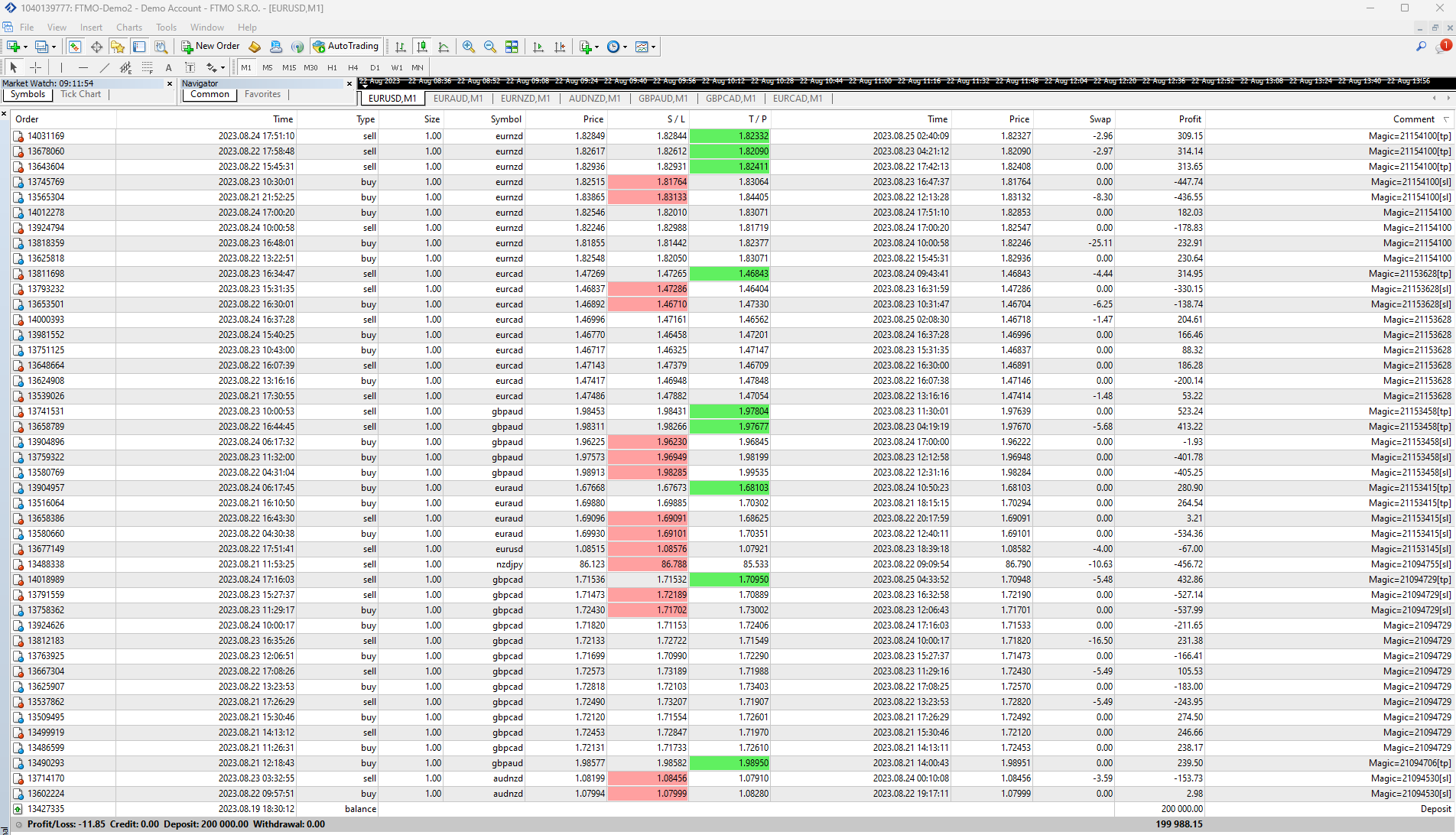 2. Then, what I would do is connect the account with FXBlue and see which EAs are most profitable:

In this case, I have 4 that bring profits in current market conditions. So I can pick 1 or 2 that I would trade on my challenge or FTMO-funded account.
At the moment the FTMO Robot for EURNZD is the top performer.
And I always combine with the scaling-up system I show in the FTMO Course.
3. All the EAs have SL, check the first screenshot.
But that is what I would do. It doesn't mean you have to do it the same way. 🙂