Samuel Jackson
Moderator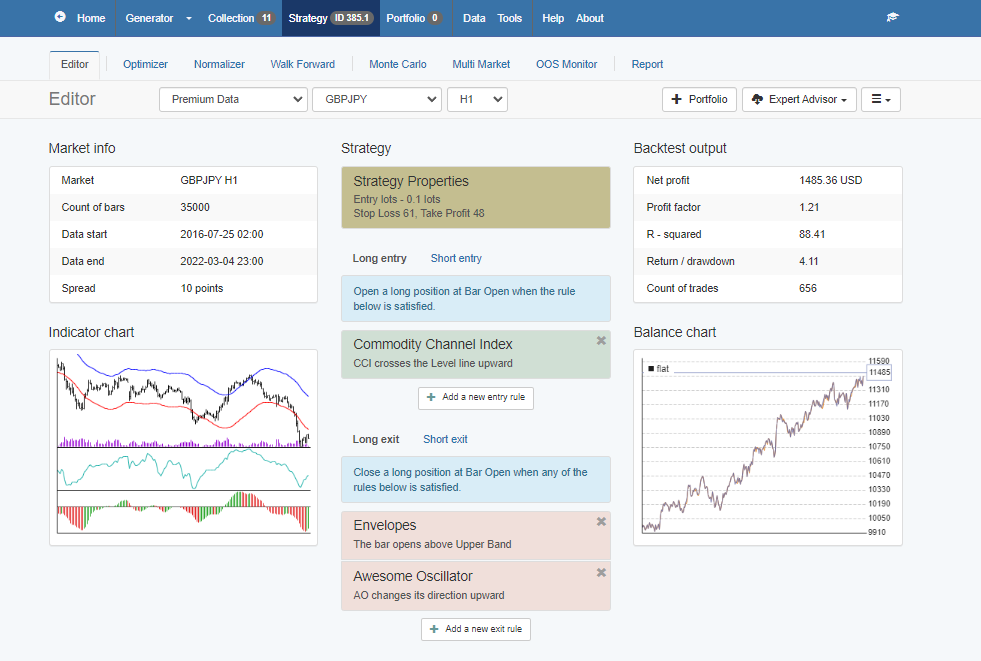 Hi, as promised this strategy is a bit more exciting :-). It traded last month making 7 profitable trades and no losers which is a great result (although may mean that it could be due a less good month up coming but I'm gonna leave it running).
I created it using the reactor with all the principles learned from Petkos courses applied.
It has a higher stop loss than take profit which I like (As I find the same thing as Petko in that this often results in a better strategy closing more profitable trades than the reverse), the trading logic is reasonable to me, it has a nice equity line both in IS and OOS (10%) and has made lots of trades with an excellent return/drawdown ratio.
I also like that it is a simple strategy with 2 entries and a single exit condition. Last month 2 of the trades hit the take profit and 5 used the exit condition to exit the trade for a profit so also has sensible take profit level 🙂
As to the parameters:
– The CCI entry period is 48 and level is 195 (Apply to Typical)
– Envelopes Period is 28 and deviation is 0.56 (Apply to Close and use simple MA method)
– Awesome Oscillator level = 0.00
Good luck to anyone who wants to trade it, let me know how it goes (On demo first of course!)
Hopefully this thread picks up and we can all get some good strategies shared around and see and discuss what's working well for each other.