Samuel Jackson
Moderator
I'll add one, see if I can get the ball rolling 😉
Its a SUPER simple one, I created it manually (i.e. no generator) and each indicator setting has default settings. Optimization didn't result in huge improvement so I left it unoptimized.
I ran a monte carlo with 40 tests on changing indicator parameters only and they all passed (Repeated this 3x), I also checked that it performed well on several uploaded data from different brokers over the period above which it did.
I created it using the end date of about 6 months ago (Doing the steps described above) and then tested it on the most recent 6 months that I had kept up my sleeve and again it performed well on all the brokers data (5 other brokers data including Premium and Metatrader data).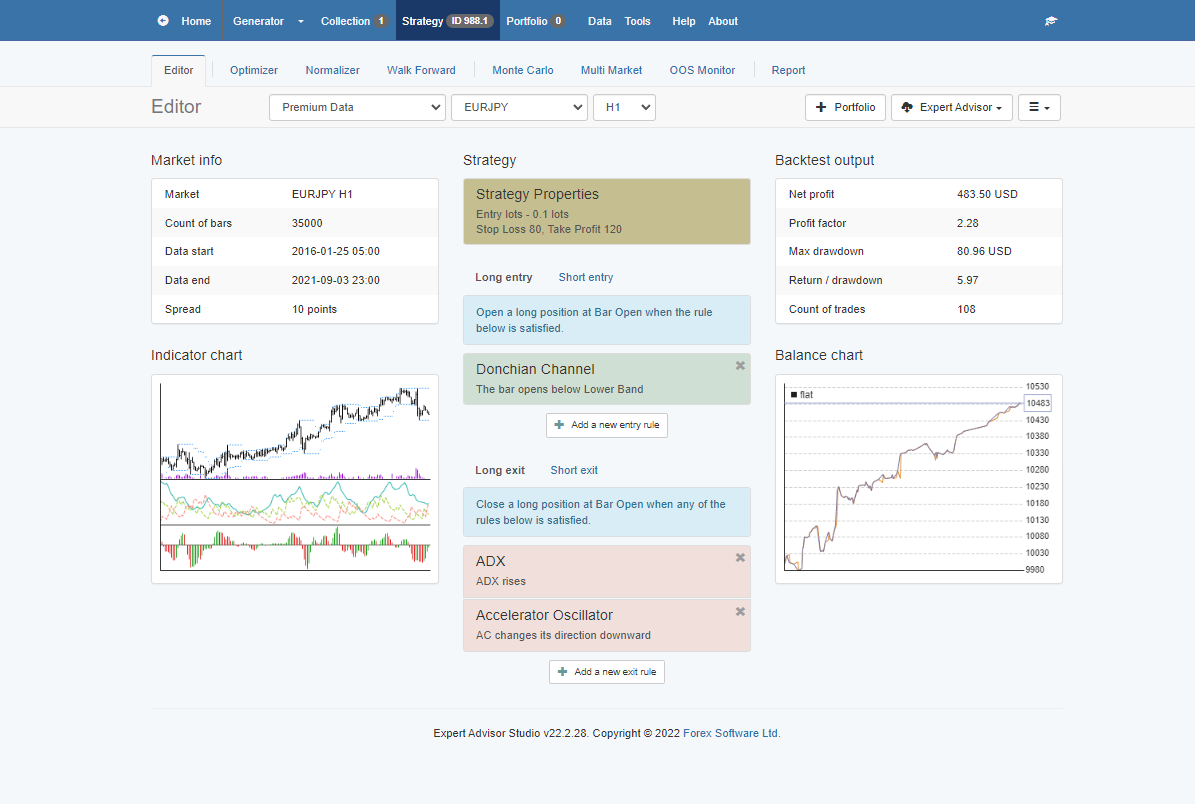 Its definitely not making loads of trades but I think since its been checked on several different brokers data that can consider the trade count in term of how many trades it performed well on, considerably higher then the 108 over the 5 years as shown?
For the premium data shown spread is 10, commission is 7 and swap is -5 and -2.
I'll aim to add something more exciting soon, just thought I'd try and kick things off. Looking forward to seeing some strategies others have created 🙂