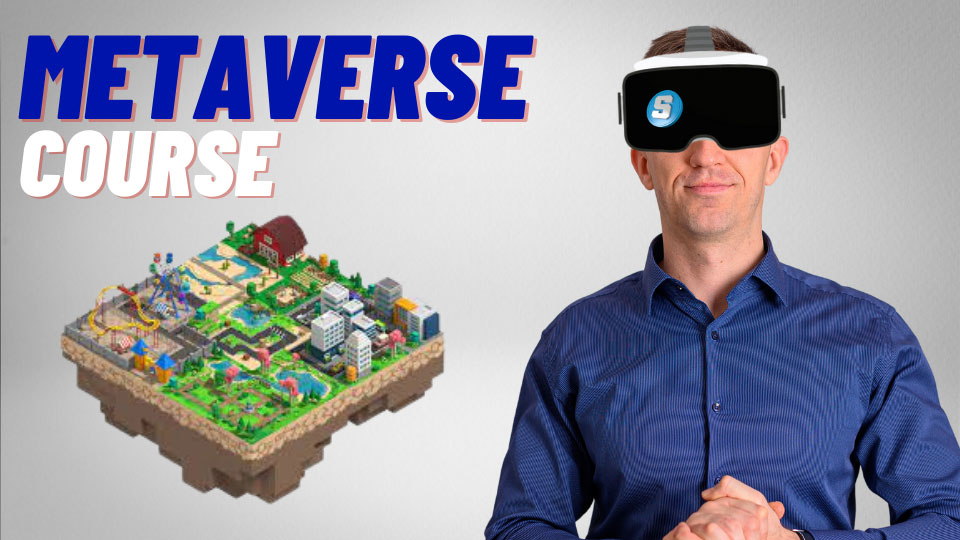 Metaverse Course to ensure you're ahead of the curve! If this is what you want, then you need to learn about the Metaverse!
Welcome to the Metaverse Course! An online class that will teach you how to invest in Metaverse built on a blockchain. Technology that has been proven to be one of the best innovations of our time.
What will you learn in this Metaverse NFT Masterclass?
Get familier with Metaverse platform like Sandbox
What are the different blocks in a Metaverse Blockchain Game
Ttrade an NFT token with confidence
Pros and Cons of a Virtual land, and how to select one
What are the different NFTs in the Metaverse
Design Metaverse Games without coding
How to use the Game Maker and the Vox Edit in Sandbox
Why games turn into Metaverse Platforms
The Metaverse industry is growing rapidly across various platforms. There's no denying that a very large part of our daily life is already virtual – we spend much of our time on social media, chatting to family and friends using different apps with live cameras, and our kids even go to school online.
So, the sooner you invest in the Metaverse, the better your chances are of making massive profits on time!
Like we have seen with Cryptocurrencies. A great time to buy Bitcoin was prior to 2017. And 2021 was the year of NFTs. Now is the time to invest in Metaverse. Now! Not tomorrow.
Hi, my name is Petko Aleksandrov, and it's my pleasure to welcome you to the Metaverse Course! Many people are not convinced of the value of the NFTs. They think of them simply as pictures on the internet. And, in some ways, I agree with them! But when it comes to the NFTs that are part of virtual reality, a game on a blockchain where people spend much of their time, this is not the case.
For example, purchasing virtual land, an NFT, could be a better investment than buying physical land anywhere in the 'real' world.
There are so many different ways to profit from virtual land:
Rent it to businesses (zero costs)
Create games and charge for online experiences (no programming)
Take fees from players that use your land
Buy it, hold it, and resell it on a higher price
The virtual lands increased massively in value in 2021 because of their scarcity. Like with Bitcoin, there are a limited number of plots, and the sooner you get hold of one, the more money you can make from it by flipping it at a higher price.
In addition, I will teach you how to trade the NFT tokens that are very profitable when the market is volatile. This is because everyone nowadays likes to buy virtual assets. And to purchase virtual assets, you need crypto or a token!
I selected Sandbox Metaversed for this course due to its popularity with a considerable daily trading volume. Their marketplace is great, and there is a wide variety of digital assets.
I am greatly confident that you will not only enjoy the course but also learn a lot from it. That is why you can take advantage of a 30-day money-back guarantee at any time if you find that this is not the course for you.
I will see you inside the Metaverse Course!
Petko A
Course Features
Lectures

28

Quizzes

0

Duration

500 weeks

Skill level

All levels

Language

English

Students

632

Assessments

Yes