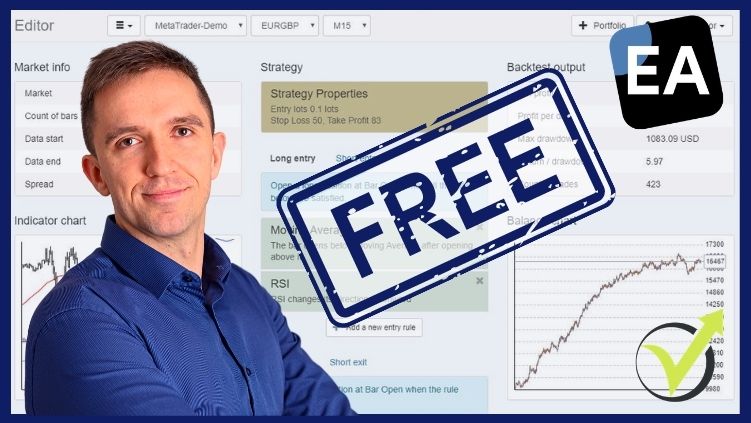 An online trading course dedicated to EA Studio software. It will teach you how to automate your trading without programming skills.
Online trading courses are popular with different candlestick formations, patterns, and trend lines. But here we are talking about professional FREE Forex trading courses that will teach you to trade using the most professional strategy builder in the Forex industry. EA Studio allows traders to automate their trading strategies and, with one click, export the strategies as Expert Advisors.
More, with EA Studio, the traders can generate strategies. This means that even if you are a beginner trader, you can use it without any issues. In all of our online trading courses, we show different methods and approaches to trading. But unlike other free online trading courses, here you will learn the basics of trading with strategy builder.
What are you going to learn in this EA Studio online trading course?
how to prepare the trading environment before starting using the EA Studio strategy builder
extract the Historical data from your broker and use it to generate strategies
automate your manual trading strategy as Expert Advisor and never miss a trade again
generate strategies with acceptance criteria which will allow you to trade the best strategies
how to collect all generated strategies and filter them with additional tools
export EAs with one click for MetaTrader 4 and MetaTrader 5 (not available in other free online trading courses)
the proper way to place Expert Advisors over the MetaTrader platform for Demo testing
how to follow the results of the Expert Advisors and decide which ones to use for real trading
different methods to analyze the results from the strategies and select them
the online trading course is designed for beginner and advanced traders
In this EA Studio online trading course, Petko Aleksandrov, the Head Trader at EA Forex Academy, will teach you his method of using Expert Advisor Studio. The software gives him the freedom to trade with many Expert Advisors—even 100s of Experts. In many of his online trading courses, he includes free Expert Advisors as a bonus. And more, he updates them every month. Something not available on other free Forex trading courses.
His method tests many on a virtual account and selects which ones to trade on the live accounts. The logic is simple: Every strategy has profitable phases and losing phases on its equity lines: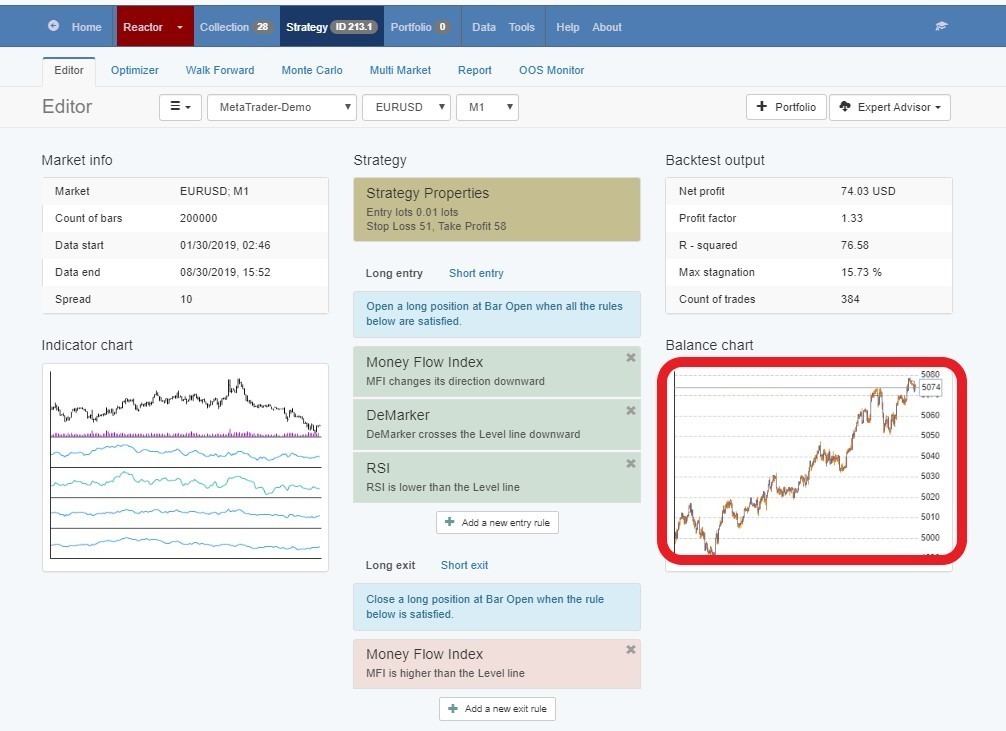 With this online trading course, you will learn to trade the strategies only when they are profiting
What makes this course different from many other Free Forex trading courses?
you will learn new methods that you can not find in any other free Forex trading courses
you will specialize in software that will improve your trading performance
the regular free Forex trading courses are created by brokers who aim opening live trading accounts
Petko Aleksandrov does not like to trade strategies in their losing phases. So he will teach you how to filter the strategies and trade them while they are in their profitable phase.
Not many free online trading courses aim to dig into the details.
Also, you will learn about risk diversification. He uses many Experts in one trading account. This way, when one loses the others compensate for the loss. This way, more stable results are achievable. And this is one of the reasons why Petko has already created many online trading courses – the students can have many different strategies to use and not depend on a single one.
Why Online Trading Course is worthy?
you can learn anytime you are available
access from any device with an Internet connection
get instant support in our Forum
watch the lectures repeatedly
get future updates on the program
In this online trading course, you will see how to register for a 15-days free trial and how to export unlimited Expert Advisors during this time.
If you have any questions, write them down in our Forum:
Enjoy this free online trading course!
Course Features
Lectures

13

Quizzes

0

Duration

2 hours

Skill level

All levels

Language

English

Students

1334

Certificate

Yes

Assessments

Yes
ivonemisters

Lovely stuff

This team provides courses that are atleast better off than what I used to know and I also like the fact that they are confident about what they do. The greatest aspect that I like is that they claim they don't like to trade strategies in their losing phases. So they basically teach you how to filter the strategies and trade them while they are in their profitable phase. Not a bad strategy if I may say

Cone D

Nothing much but

Nothing much to learn for me as an already made professional. However, things thought are very key to a successful trading and I will recommend if you want to learn new methods that you can not find in any other free Forex trading courses, specialize in a software that will improve your trading performance. Please note that the regular free Forex trading courses are created by brokers who aim opening live trading accounts

Jordon777

Brilliant!

Thank you Petko for all the hard work in creating the system plus all the videos. Everything is clear, concise, and easy to use.

Tom Storm

Largely recommended

Either you are a beginner or an already made Pro, one thing think I like about Petko's course it serves as an eye opener more than what you have known before in your years of trading. I strongly recommend his courses

Travis Nose

I like this

I fully recommend this course for anyone interested any day. it is one thing to be able to generate strategies but it is another to be able to follow result and choose which is best for trading from the Expert Advisor. I learnt how to follow the results of the Expert Advisors and decide which ones to use for real trading. i followed the process, made a choice and now enjoying the gains