Expert Advisor Studio Free course is a trading course dedicated to learning about the incredible EA Studio software. It will teach you how to automate your trading without any programming or coding skills.
Online trading courses that teach you different candlestick formations, patterns and trend lines are popular. This is different. Here we are talking about professional Expert Advisor Studio FREE course that will teach you how to trade using the most professional and advanced strategy builder in the Forex industry. EA Studio allows traders to automate their trading strategies and with one click, export the strategies as Expert Advisors.
In addition, with EA Studio, traders can easily and quickly generate strategies. This means that even if you are a beginner trader, you will find it easy to use. In all of our online trading courses, we teach different methods and approaches to trading. But unlike other free online trading courses, here you will learn the basics of trading with a strategy builder.
What are you going to learn in this Expert Advisor Studio Free course?
how to prepare your trading environment before you start using the EA Studio strategy builder
extract the Historical data from your broker and use it to generate strategies
automate your manual trading strategy as an Expert Advisor and never miss a trade again
generate strategies with acceptance criteria which will allow you to trade the best strategies
how to collect all generated strategies and filter them with additional tools
export EAs with one click for MetaTrader 4 and MetaTrader 5 (not available in other free online trading courses)
the correct way to place Expert Advisors on the MetaTrader platform for Demo testing
how to follow the results of the Expert Advisors and select the best ones to use for real trading
different methods to analyze the results from the strategies
the expert advisor studio free course is designed for beginner and advanced traders
In this EA Studio online trading course, Petko Aleksandrov, the Head Trader at EA Forex Academy will teach you his method of using Expert Advisor Studio. The software gives him the freedom to trade with hundreds of Expert Advisors. In many of his online trading courses, he includes free Expert Advisors as a bonus. And he updates them every month. This is unique to his courses and not available on other free Forex trading courses.
His method is to test many on a virtual account and select which ones to trade on the live accounts. The logic is simple: Every strategy has profitable phases and losing phases on its equity lines: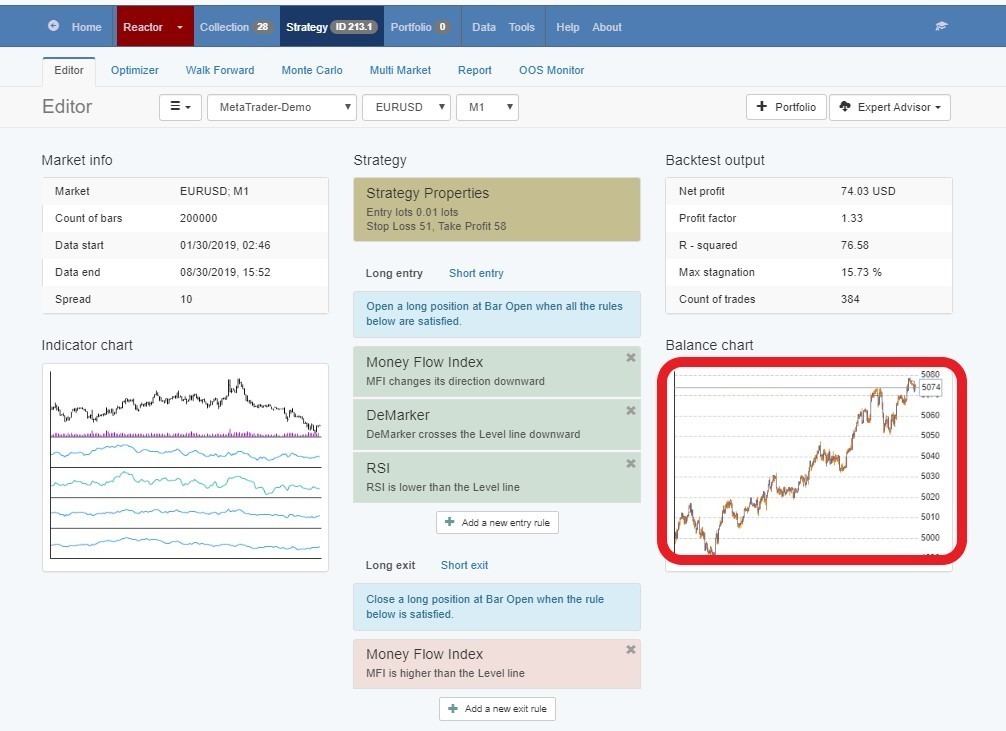 With this online trading course, you will learn to trade the strategies only when they are profiting
What makes this course different from many other Free Forex trading courses?
you will learn new methods that you will not find in any other free Forex trading courses
you will specialize in a software package that will improve your trading performance
Most other free Forex trading courses are created by brokers who's goal it is get you to open live trading accounts
Petko Aleksandrov does not like to trade strategies in their losing phases. So, he will teach you how to filter the strategies and trade them while they are in their profitable phase only.
Not many free online trading courses aim to really get into the details.
Additionally, you will learn about risk-diversification. He uses many Experts in one trading account. This way, when one becomes unprofitable, the others compensate for the losses. This way, more stable results are achievable. And this is one of the reasons why Petko has created many online trading courses over the years – so that his students have access to many different strategies to use and don't have to depend on just one.
Why the Expert Advisor Studio Free course is so valuable
you can learn anytime you are avaialble
access from any device with an internet connection
get quick support in our Forum
watch the lectures as many times as you want
get future updates for the program
In this online trading course, you will see how to register for a 15-day free trial and how to export an unlimited number of Expert Advisors during that time.
If you have any questions, post them in our Forum:
Enjoy this Expert Advisor Studio free course!
Enjoy this free online trading course!