10 New EAs Every Month
You will receive lifetime updates: 10 New Expert Advisors for Gold!
No limitations for the Robots
You can trade the Top 10 Gold Robots on many accounts and different brokers.
Money Back Guarantee
You can test the 10 Gold Robots for 30 Days and if you don't see profits, we will refund your money!
10 Robots for Gold to diversify your portfolio!
Having not just 1 but 10 EAs is a game-changer! You can test the EAs on a Demo account for as long as you'd like and only trade the top performers on your Live account.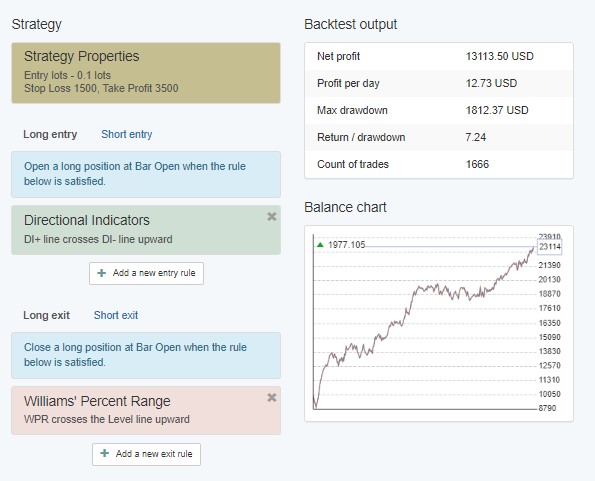 All 10 of the Gold Robots include:
► Profit Factor above 1.2
► 300 Min Count of Trades
► Asset: GOLD (XAUUSD)
► Time Frame: M15
*No Grid or Martingale
Trade the Best of the Best
A good approach to algo trading is to test the 10 Gold EAs on a Demo account with a regulated broker and track the results on FxBlue or MyFxBook.

Then you can trade the best of the Top 10 EAs on another Live account. Or you can open a second Demo account to simulate Live trading until you get used to the process.

In this video you will learn:
► How to mange the 10Gold Robots
► Why testing on a Demo account is important
► The right way to track the 10 Gold Robots
► How to select the best Gold Robot among all
► What to do with the Porftolio Trading Robot
Test the Top 10 Gold EAs on a Demo account for at least a week!
Set you rules to move EAs from Demo to Live! For example:
The Portfolio of the 10 Gold Robots is revolutionary!
Imagine trading many Different strategies with just 1 Expert Advisor! Yes, you will find the Portfolio EA, made up of the 10 Gold Robots (strategies).

When you backtest all 10 of the Gold Strategies simultaneously with one Portfolio EA, you will notice a much smoother balance chart.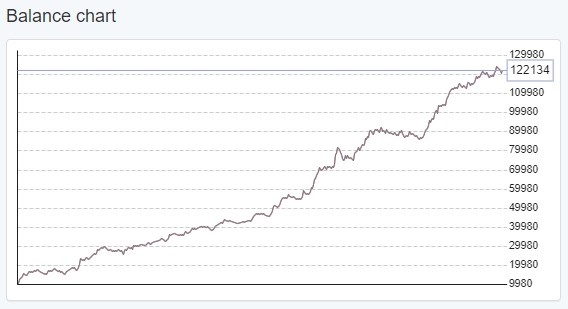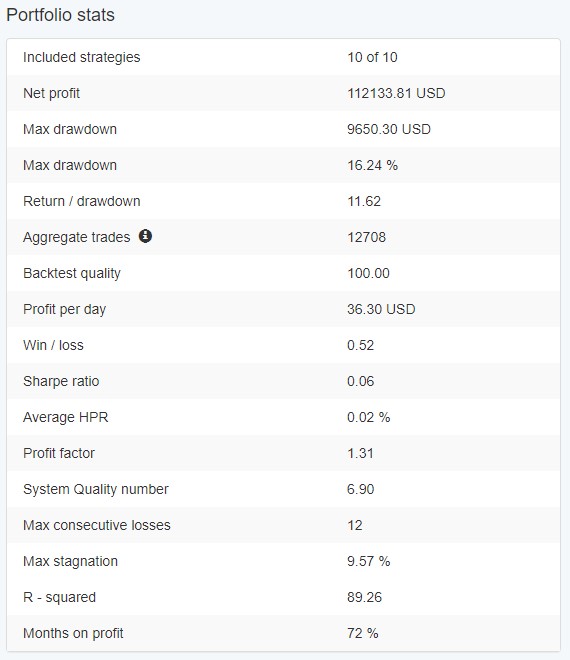 Тhe Gold Portfolio EA
The screenshot to the left displays example results we can expect from the Portfolio EAs. Trading many strategies in one account creates smoother results in the long-term.

However, test on a Demo account first and learn how to eliminate the strategies that do not meet your performance criteria
It's easy to trade the 10 Strategies with one Gold Robot.
Once you compile the Portfolio Expert and enable Auto Trading, all you need to do is simply drag and drop it onto one GOLD/XAUUSD chart.

Decide how much you want to trade with and leave the Portfolio EA do it's magic. You will see many trade opening and closing on one chart. Make sure to test it on a Demo account!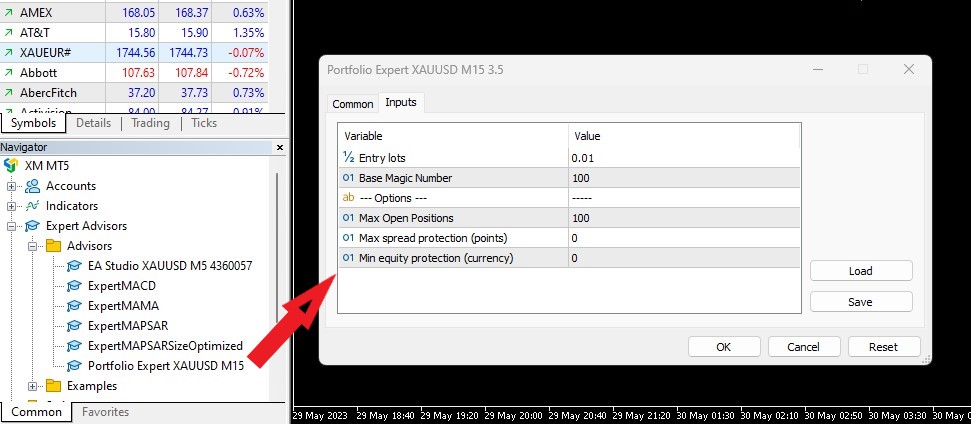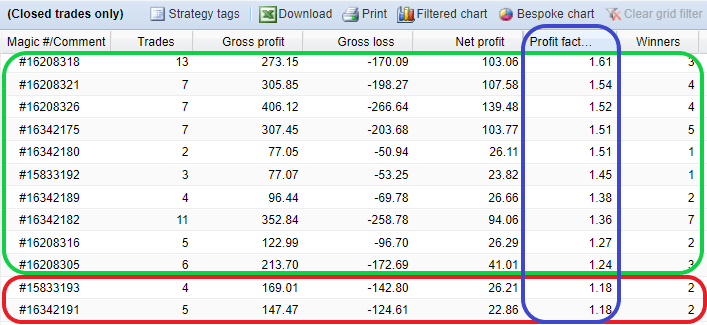 Control which strategies in the Portfolio will be trading
Connecting the Demo account with FXBlue, for example, will give you the opportunity to track the performance of each individual strategy.

You can remove the ones you do not like. For example, the strategies with Profit Factor below 1.2. Or you can keep trading with all of them!
Disable the strategies with '//'
If you decide to remove a strategy from the Portfolio Gold Expert Advisor, all you need to do is open MetaEditor, and type '//' in front of the Entry Signal for the strategy.

This will disable the particular strategy from opening new trades. You can do the same with the Exit Signal but if there are opened trades, it's best to leave it to manage the trade