How to Create a Strategy That Works
Posted by

Date

May 4, 2020
Forex strategy that works
As a trader, it is very important to decide on the key components of your Forex strategy – namely the entry and exit rules of your trades. They need to be accurate so you can create a Forex strategy that works.
As you know, after you create your strategies in the EA Studio, you can then export them as Expert Advisors and apply them in MetaTrader 4 or MetaTrader 5.
The strategies have a pre-set structure with very specific rules which ensures a robust and quick backtest.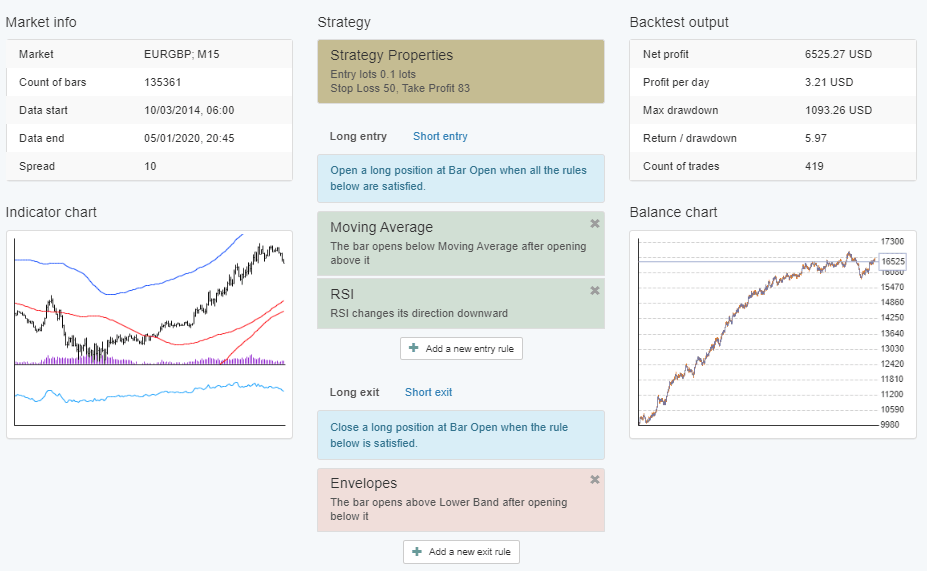 The testing and statistics are very similar to the ones which MetaTrader provides but much more detailed.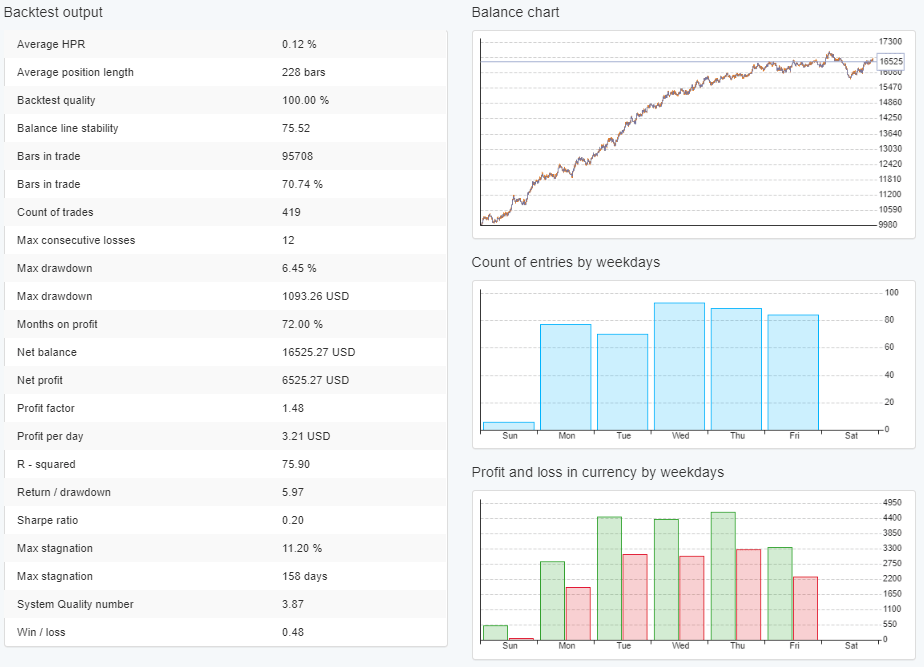 The Purpose of a Strategy
it has all the rules for opening and closing a trade
you can run a backtest on the strategy based on your broker's historical data using either EA Studio or MetaTrader
it is going to trade in MetaTrader exactly as it has shown on the backtest in EA Studio
it already has the required indicators to work with and you do not need to add any other files
Technical Indicators
When you create a strategy for Forex in EA Studio, you can choose from well-known standard technical indicators that are also used by traders in MetaTrader. In addition to them, the EA Studio offers you several custom-designed indicators to help you create a greater variety of strategies.

The indicators in EA Studio are provided together with their MQL code. The Expert Advisors that you will export will also have this code. The whole idea is that the performance and the signals given by the indicators in EA Studio are going to match the ones in MetaTrader.
Do you want to create Forex strategy that works? You need a backtest
The EA Studio uses an advanced algorithm for testing strategies over historical data.
How it works
After you upload a file containing the historical data of your broker, the EA studio is going to calculate the indicators set in the strategy and it will perform the trades bar by bar throughout the whole data.
The backtesting results will be equal to the results you would receive if you were trading the same strategy for the same period in MetaTrader.


When the testing is completed you will see detailed statistics of the simulated trading.
There are two ways to create strategies with EA Studio. You can do it manually using the Editor and decide what indicators to use, and to set their exact parameters and rules to follow.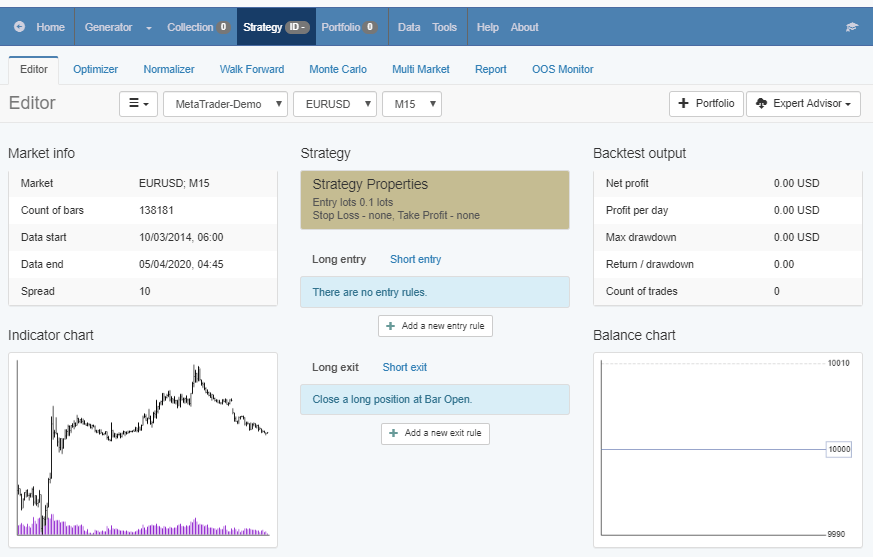 If you go with the Generator, the indicators and parameters will be set by the EA Studio because it will find the best combinations for you automatically.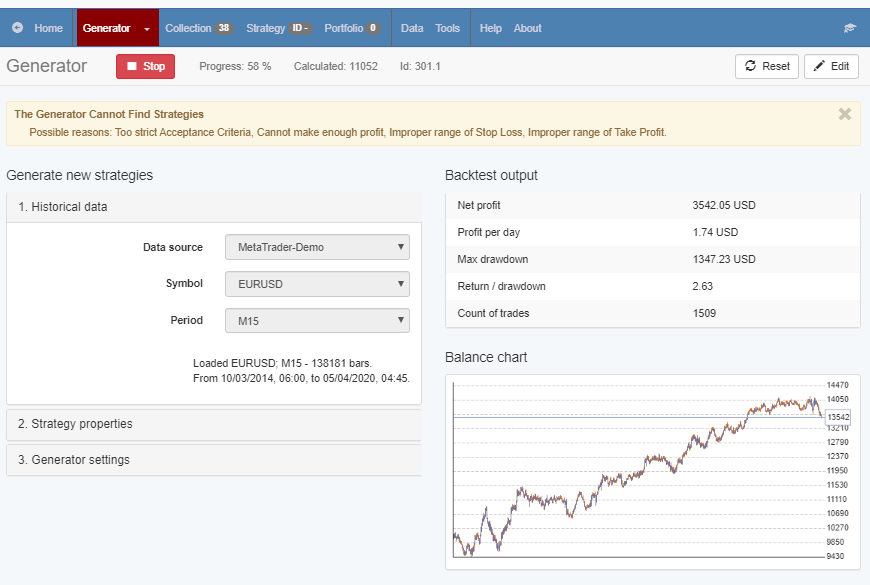 Whatever indicators and rules you specify for your Expert Advisor in EA Studio, they will remain the same when you attach it on your MetaTrader platform. The purpose of this is to accomplish the same results when you backtest or trade on your terminal.