October 2, 2018 at 19:51
#6527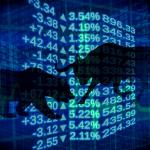 Andi
Member
To be honest, there is not precise answer to that question. I am not sure if even Petko will give an exact answer. It really depends on so many things.
I have been using the FSB Pro for nearly 3 years, and EA Studio for one, and I am still looking for the golden middle when to place the EAs on live. Same when to remove them back to demo…
What I have learned from Petko's courses( I have them all and I am waiting every month for a new one) is that strict rule should be there. For example, if you say that you will wait 2 weeks it should be 2 weeks. I did the mistake to place them earlier because of quick profits on Demo.
But I prefer more the method shown in the Forex strategy course, where Petko teaches to wait number of opened trades, and not time. Because specially the higher time frames as M30 and H1, do not open so many trades for 1-2 weeks period of time. It is just more logical to me to wait at least 10 trades to be opened and closed, to make a conclusion for the EAs. Obviously, if one-two trades are opened, even for 2 weeks, it is not enough for me.
Hope that Helps.
Andi