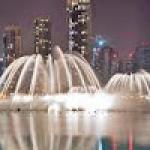 Haliffa
Participant
Top 10 EURUSD Expert Advisors – Forex Algorithmic Trading course
1. Open a Demo Account with a regulated broker. Which one did you choose?
FBS.
2. Download the 50 Expert Advisors from lecture 14 and place them on the Demo account. Do you see trades opened?
Yes, I see.
3. Connect your MetaTrader Demo account with a statistical website to follow the results.
I did it using FX Blue.
4. Figure out a method that you will use to select the Top Expert Advisors. What is the method you would use?
I will look for the best net profits, profit factors, and minimum amounts of 3 trades for each Expert Advisor.
5. Install a second MetaTrader with another Demo account, and place there the Top EAs from the first account.
I did it.
Thank you for the assignments and all materials!!!