March 10, 2018 at 16:04
#3636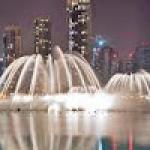 Haliffa
Participant
Hello,
here in the EA Blog I see more information for Cryptocurrency trading – https://eatradingacademy.com/cryptocurrency-algorithmic-trading/
I see:
-That it is important to collect history bars from the broker that I use.
-Why I need to leave my meta trade open in my trading machine for a while.
-How to create 100s of strategies
I hope that is useful information for everyone.
Cheers