Portfolio Experts in EA Studio
Posted by

Date

August 9, 2020
Portfolio Expert
After you export the Expert Advisors with your favorite strategies from EA Studio, you can attach them to your charts in MetaTrader.
The truth is that it is very time consuming and inconvenient if you need to do this for multiple strategies. Also, managing all of them can be tough.
With the help of the Portfolio Experts in EA Studio, you can work with many charts and experts easily.
The advantage of having Portfolio Experts is that they consist of multiple strategies. Therefore, you are able to trade with all of them on a single chart.
Base Magic Number
When you trade and open various positions, there is a way to distinguish the different strategies of the Portfolio Expert. In other words, you can check what strategies correspond to which trades.
For this purpose, you just need to give a specific Magic Number to each strategy in the portfolio. When you apply the Portfolio Expert to your chart you can set the first 3 digits of the Magic Number. This is the base.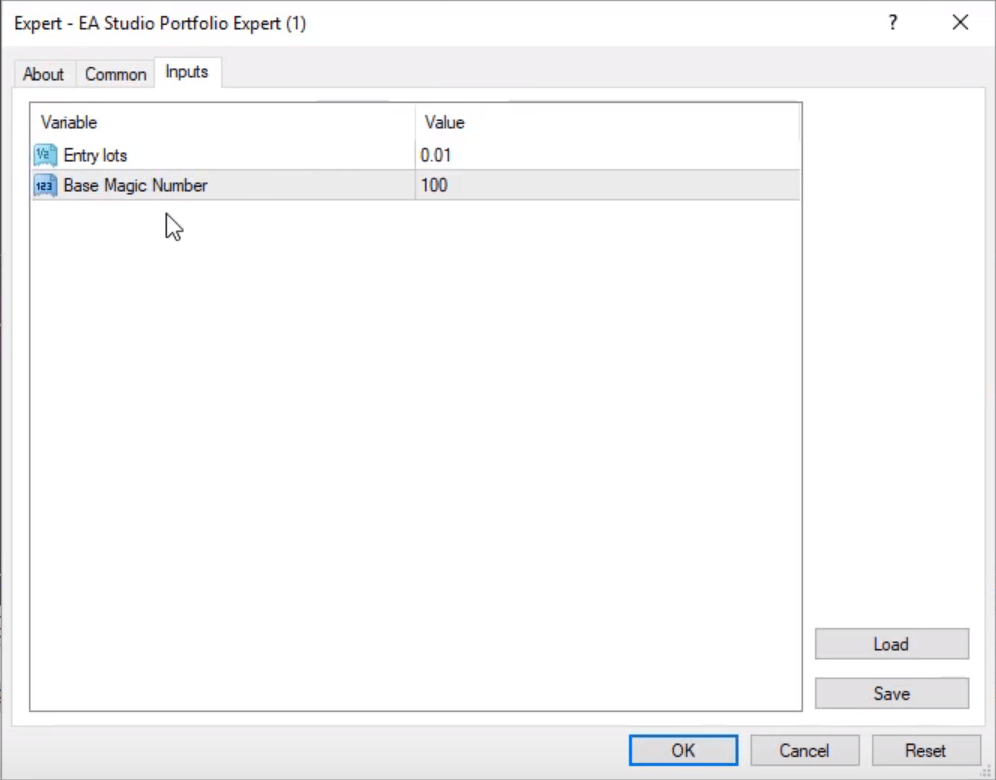 Then you can just number each strategy and it will look like this: 100001 is the full magic number where 100 is the base and 001 is the strategy number.
Every time you add an Expert Advisor in your trading platform, a dialog window opens up.
If you open its Inputs tab, you can see that there is a value showing the base for the Magic numbers of the Portfolio Expert's strategies. So, you can change it to whatever number you wish.
When the Portfolio Expert opens trades, you can see its strategy magic number at the Comment column of a position.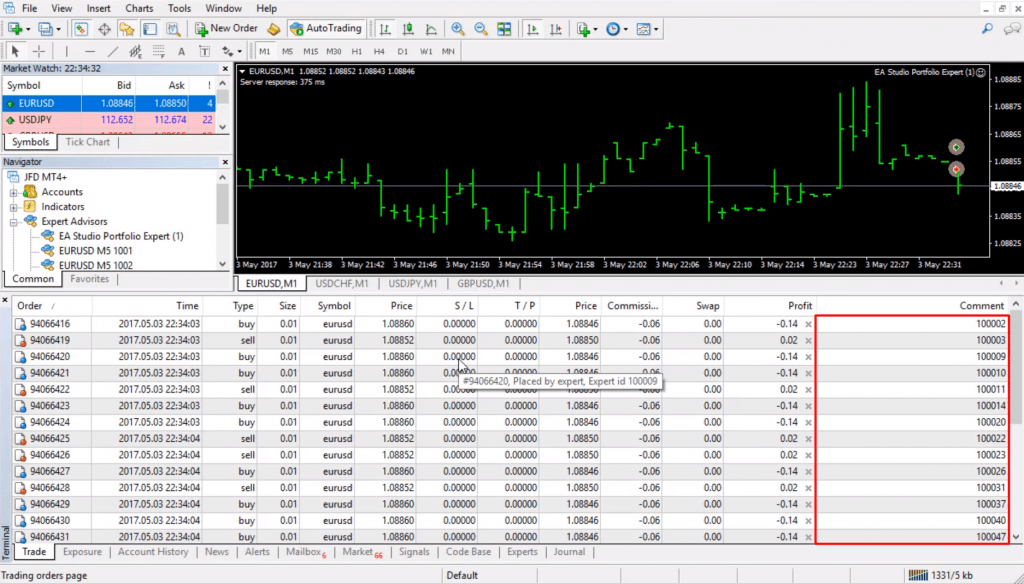 Each magic number starts with 100 since this is the value of the Portfolio Expert that we enter in the dialog window when we add the Expert in MetaTrader.
At present, it is possible to use one Portfolio in only one market. This is why we advise you to create separate portfolios for each additional market that you want to trade.
For example, if you want to trade EURUSD, GBPUSD and EUGBP, you can create one Portfolio Expert Advisor for each of these currency pairs.